Good Morning Sticky Buns with Apricot and Nutella®
A yummy way to say, "good morning!"
You just know it's going to be a good day when the first thing you eat is a warm sticky bun straight out of the oven. Dried apricots and tender dough pair perfectly with a little NUTELLA® hazelnut spread, all displayed in a Christmas tree shape.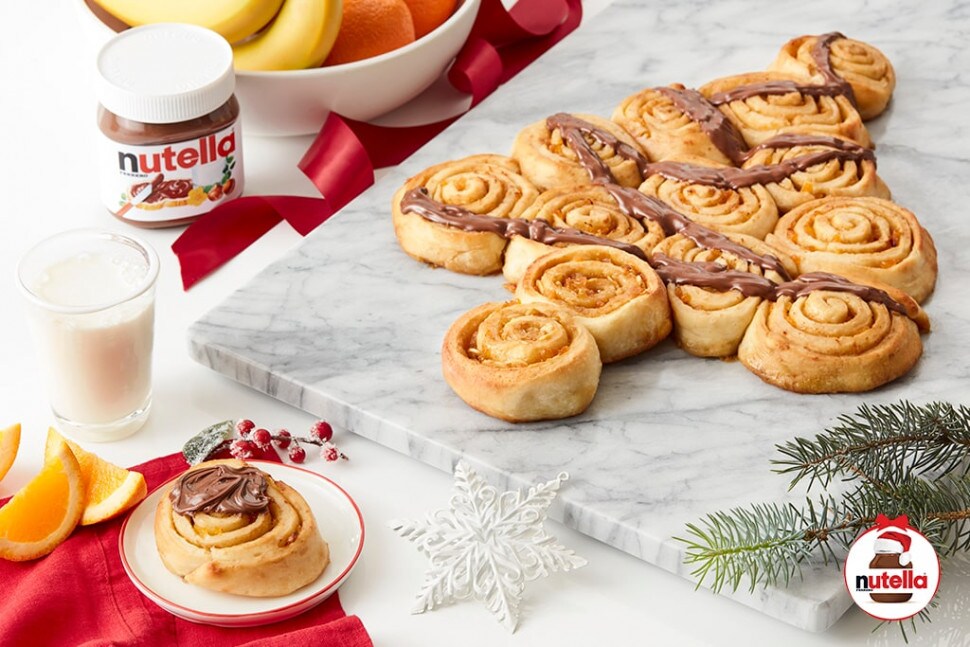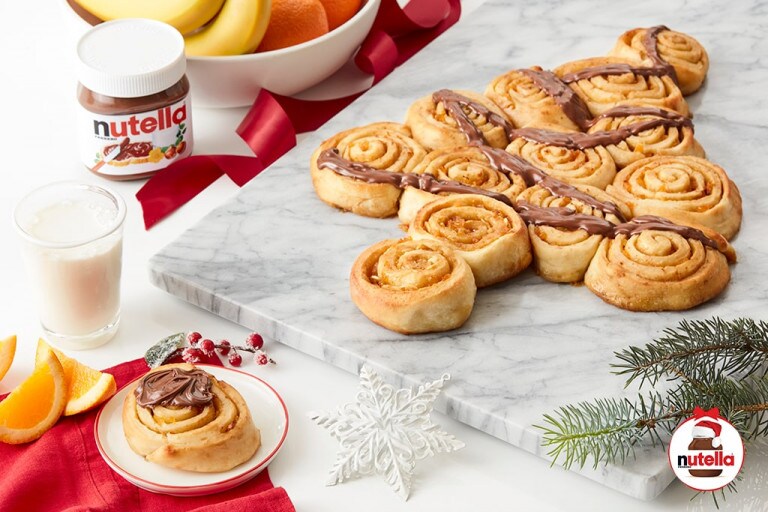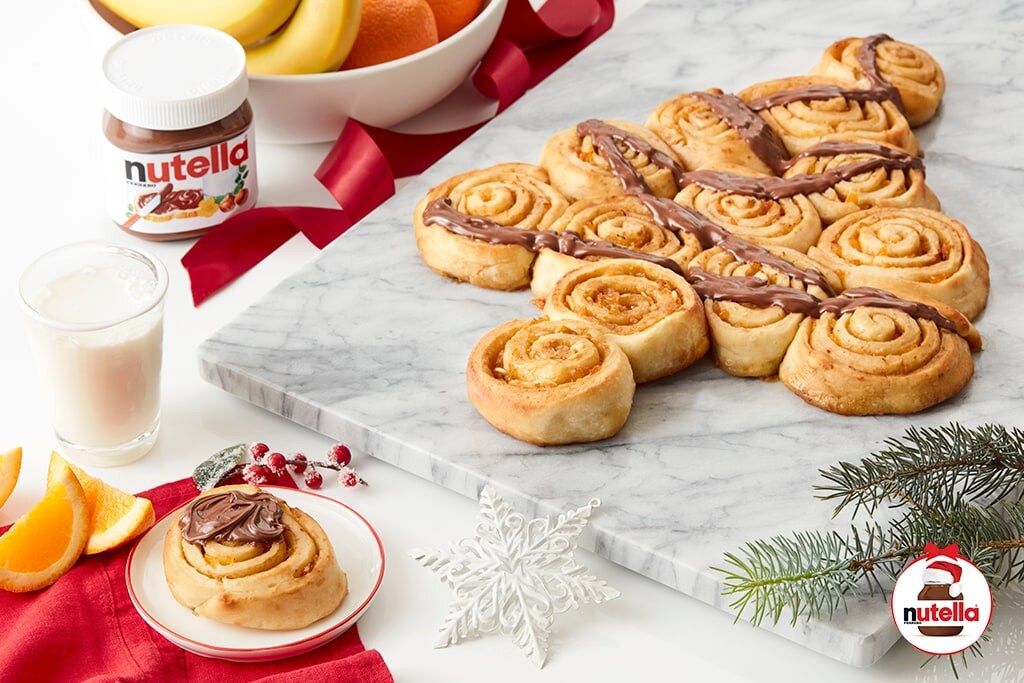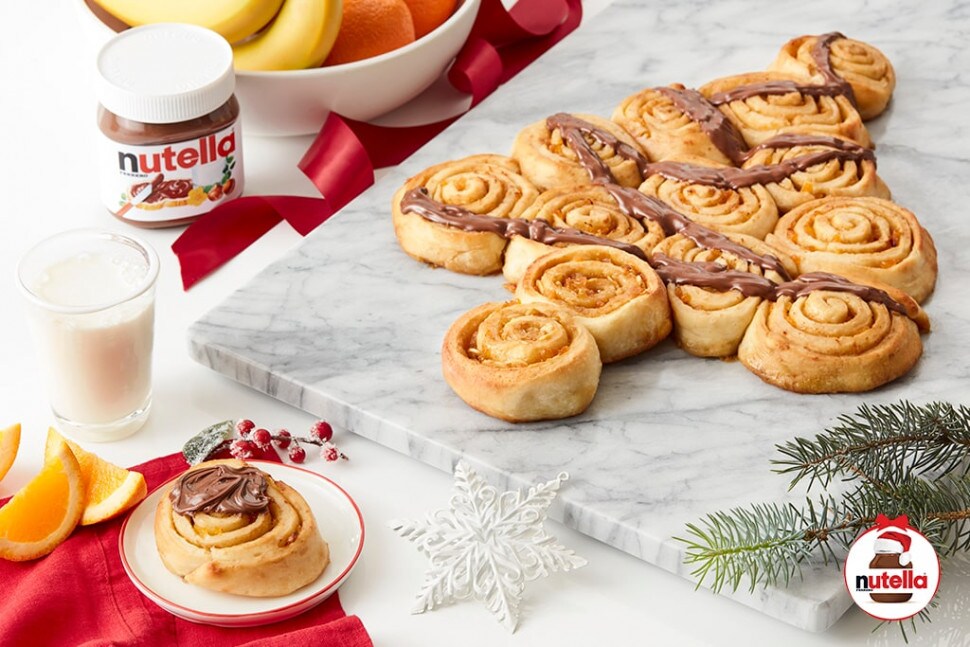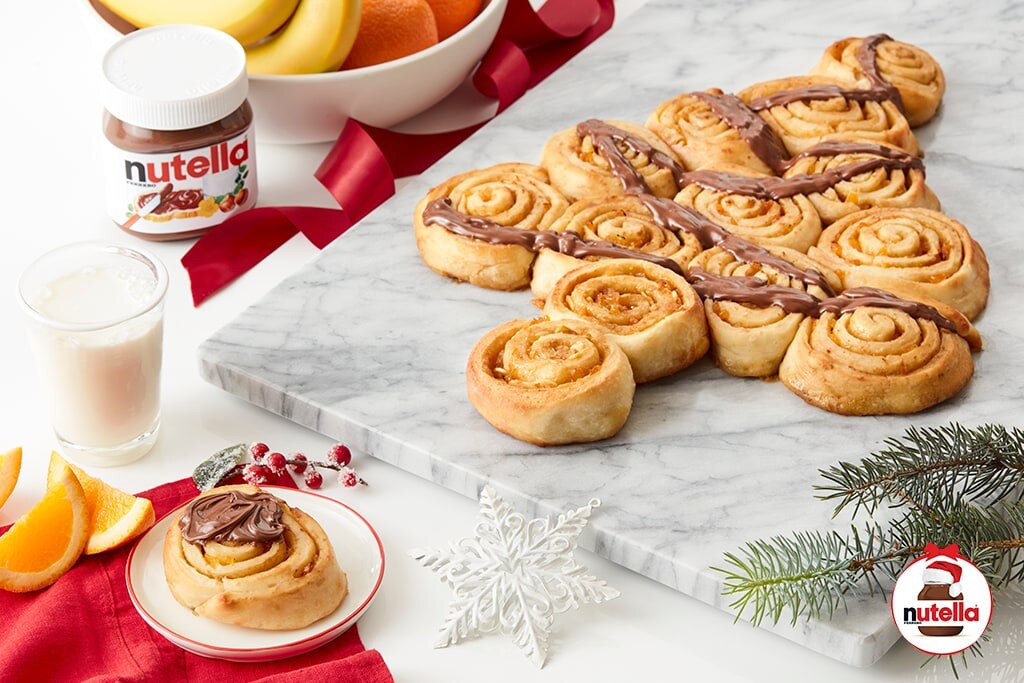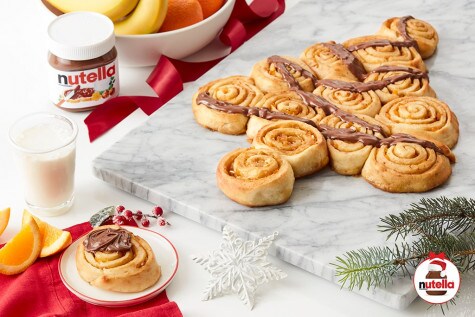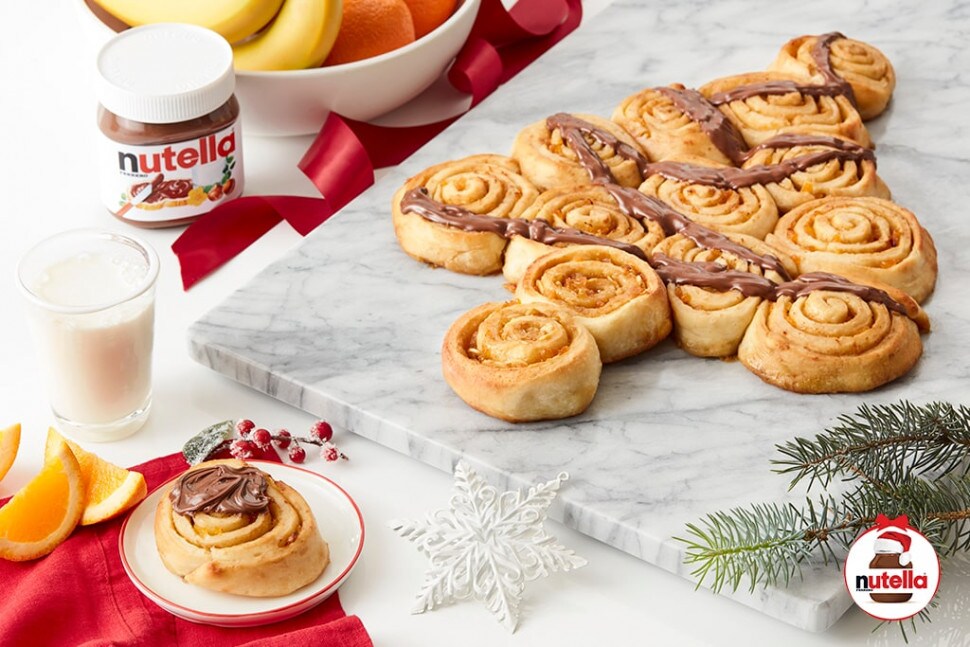 INGREDIENTS for 14 servings
For the dough:

4 cups all-purpose flour

2 eggs, beaten

1 cup milk

¼ cup granulated sugar

½ cup unsalted butter, melted and cooled

1 tbsp instant yeast

1 tsp salt

For the filling:

1 cup butter, softened

½ cup brown sugar

½ cup finely chopped almonds

½ cup finely chopped dried apricots

Topping:

14 tbsp Nutella® hazelnut spread, 1 tbsp per serving
METHOD
STEP 1

In a large mixing bowl, combine eggs, milk, sugar and butter. Mix until well combined. Add flour, yeast and salt and mix everything together to form a dough. If the dough is too dry, add a little more warm water; if it's too wet, add a little more flour.

Knead the dough in the bowl or on a lightly floured surface until it becomes smooth and springy. Transfer to a clean, lightly oiled bowl and loosely cover with a clean, damp tea towel. Allow the dough to rise in a warm place until it roughly doubles in size – this will take about 1 hour depending on how warm the room is.

STEP 2

Place the dough on the floured surface and roll it out into a large rectangle about 1" in thickness. Spread the dough with the softened butter and sprinkle brown sugar evenly all over its surface. Repeat with the almonds and finely chopped apricots.

STEP 3

Starting from the longest end, tightly roll the dough into itself until you end up with a long roll. Cut the roll into 14 slices.

Arrange the slices on a parchment-lined baking sheet in the shape of a Christmas tree. Cover with a damp tea towel and allow the buns to rise for a further 30 minutes.

STEP 4

Pre-heat oven to 350° F. Bake for 20 minutes. Spread NUTELLA® hazelnut spread on the tree as garland, serve immediately with a glass of milk and a side of fruit.

Tip: The sticky buns are best served the day they are baked.