Holiday Crepes with Nutella®
Can't wait for Christmas crepes.
Folded into triangles and stacked together to form a Christmas tree, these gorgeous crepes with NUTELLA® hazelnut spread are a Christmas morning favourite. Tuck a couple berries under the Christmas Crepe tree and enjoy a wholesome breakfast.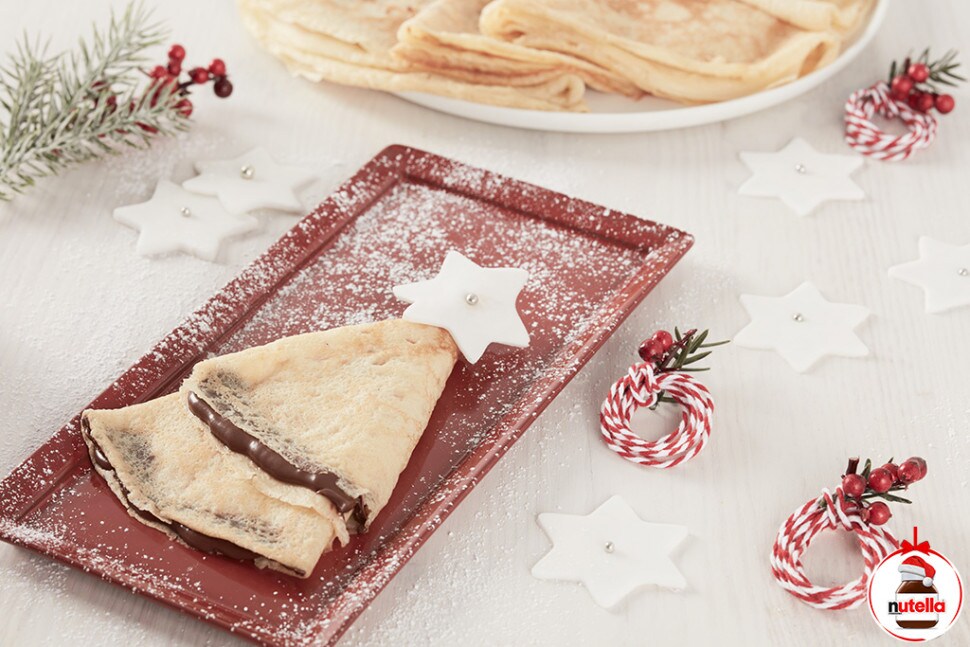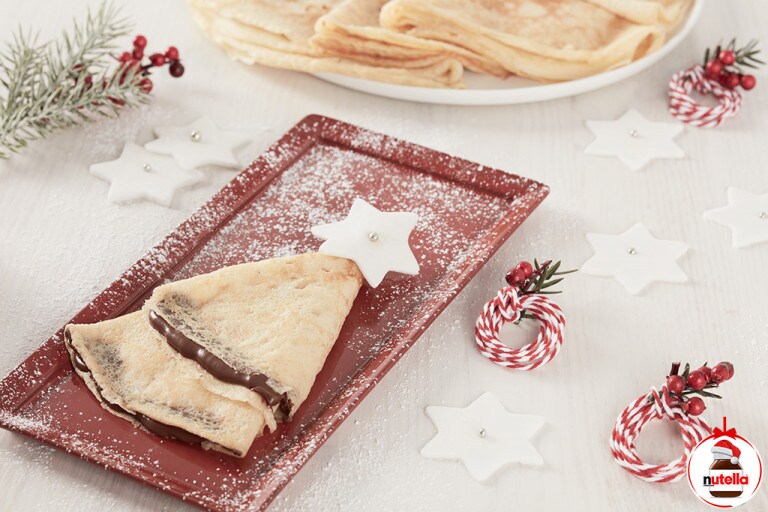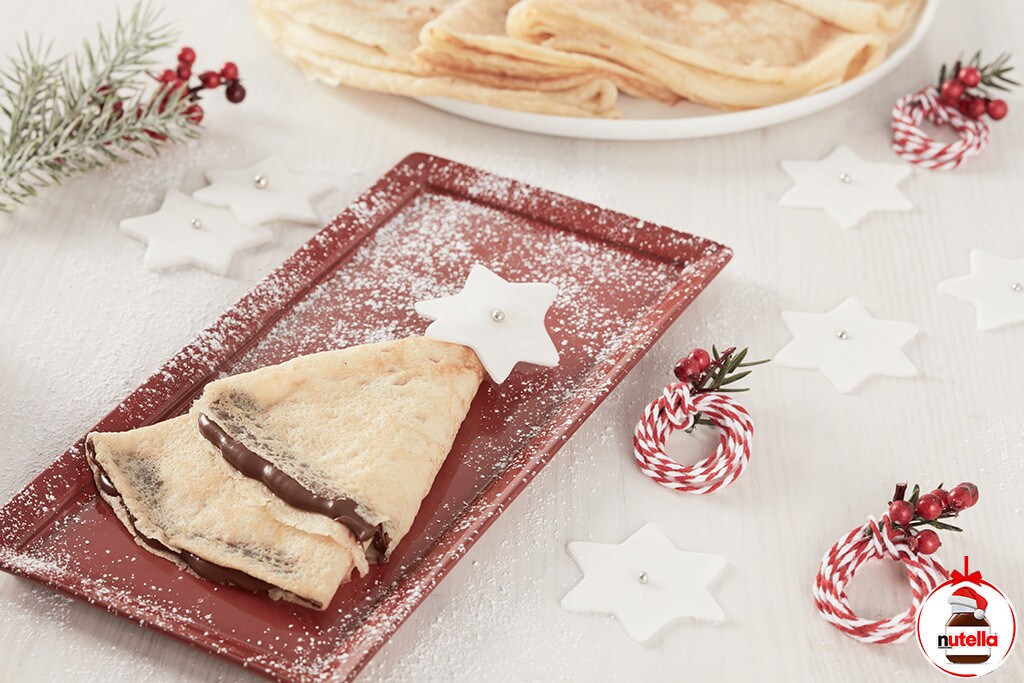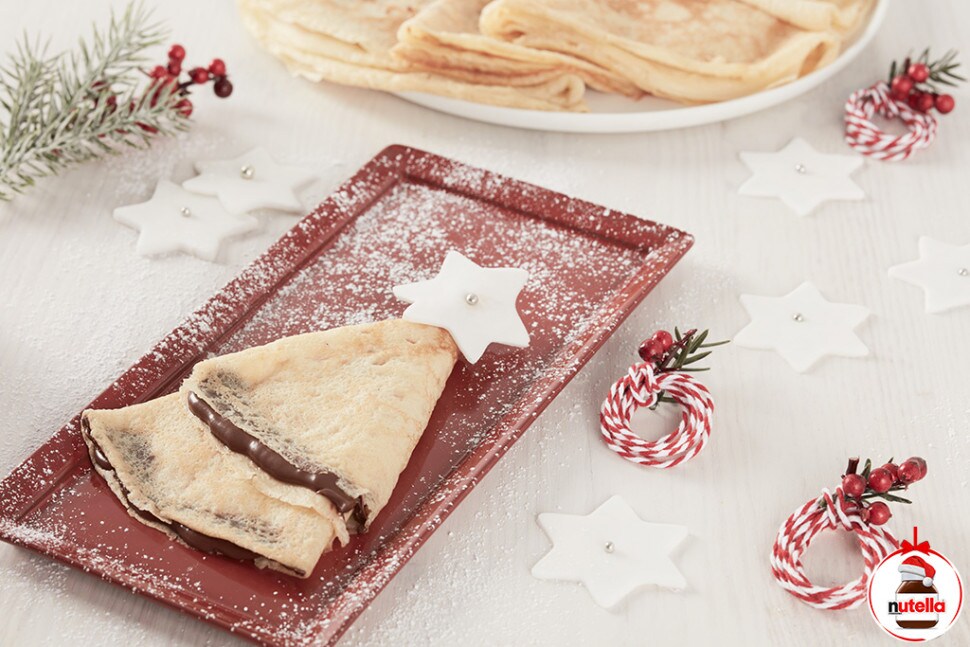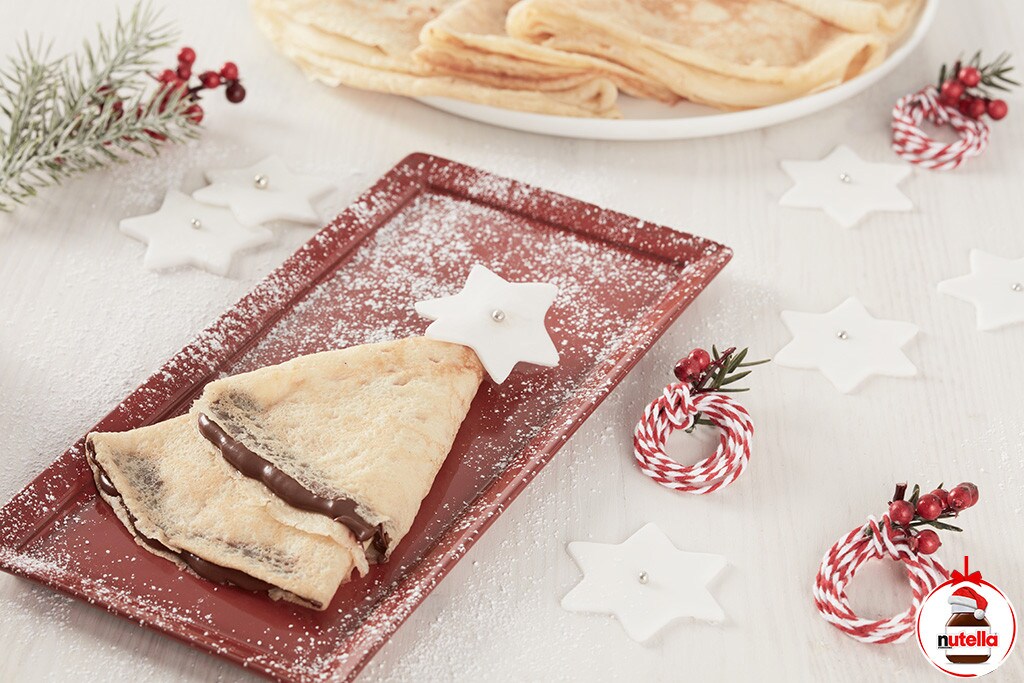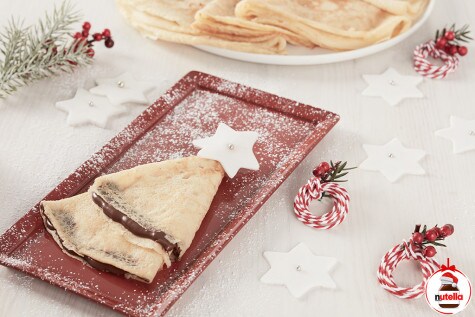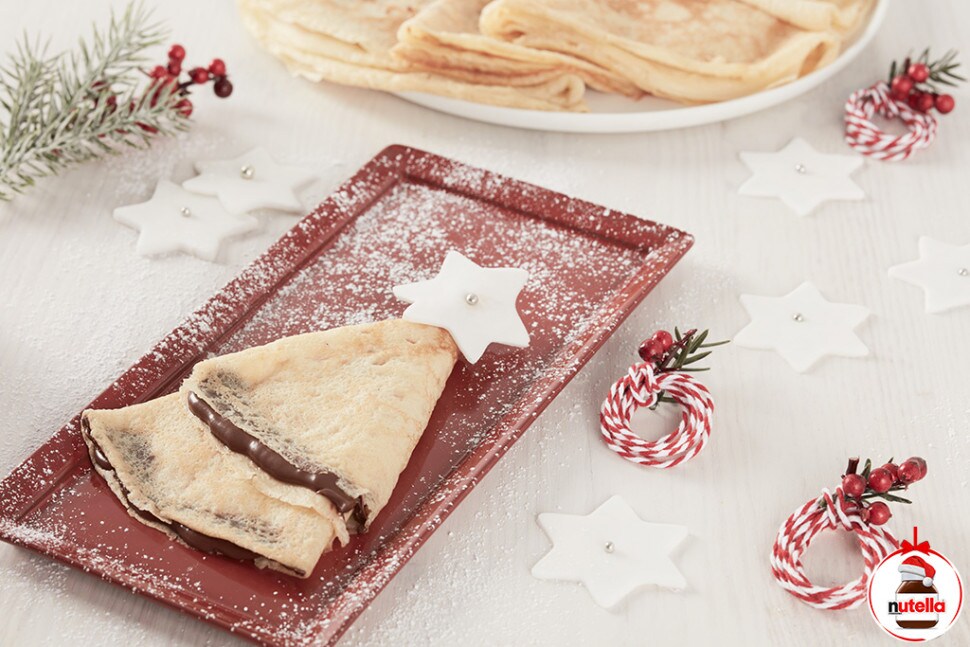 INGREDIENTS for 8 servings
1 1/3 cups whole milk

2 Tbsp granulated sugar

3 eggs

Pinch of salt

1 vanilla bean, split and scraped or 2 tsp vanilla extract

1 cup all-purpose flour, sifted

1/4 cup melted butter

2 Tbsp vegetable oil

1 cup Nutella® hazelnut spread
METHOD
STEP 1

In a large bowl, using either a wisk or an immersion blender combine milk, sugar, eggs, salt and vanilla seeds (or vanilla extract); mix/purée until smooth.

Add flour and melted butter; blend until combined. Cover and refrigerate for 20 minutes.

STEP 2

Set 10-inch nonstick skillet or crepe pan over medium heat; brush with a bit of oil.

Pour in 1/3 cup batter, swirling pan quickly to coat bottom. Cook for about 1 minute or until set.

Flip Crepe over; cook for about 30 seconds or until bottom is dry. Transfer to plate.

Wipe out pan and brush with additional oil. Repeat the steps above to make 8 crepes.

STEP 3

Spread 1 Tbsp Nutella® hazelnut spread over half of each crepe. Fold into thirds to form a triangular Christmas tree shape.