Holiday Peek-a-boo French Toast with Nutella®
French toast with a surprise.
There's a fantastic little surprise between two pieces of French toast—it's NUTELLA® hazelnut spread! Holiday Peek-a-boo French Toast is a breakfast the whole family will love.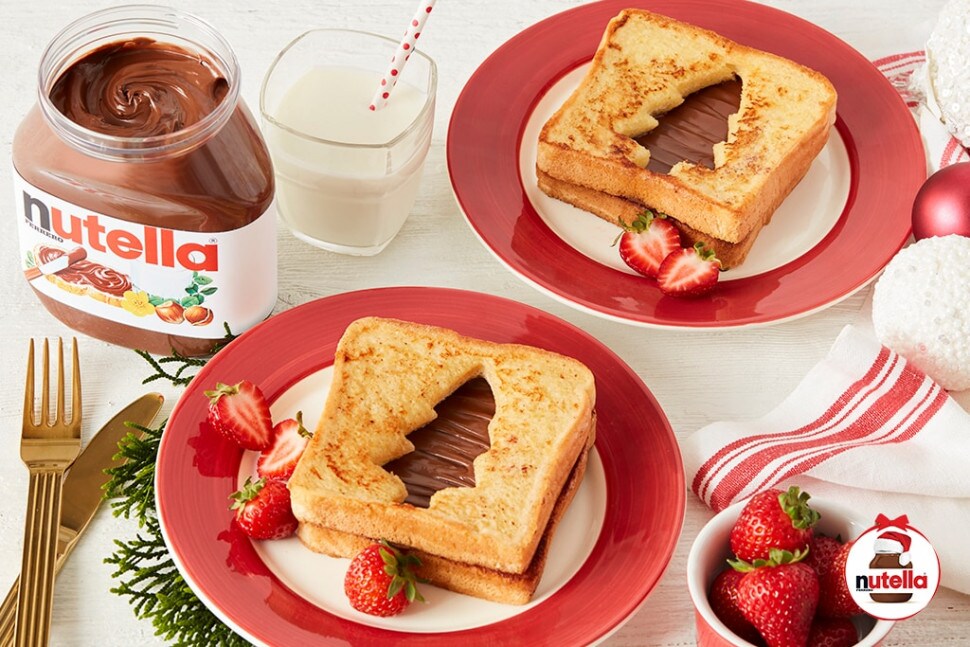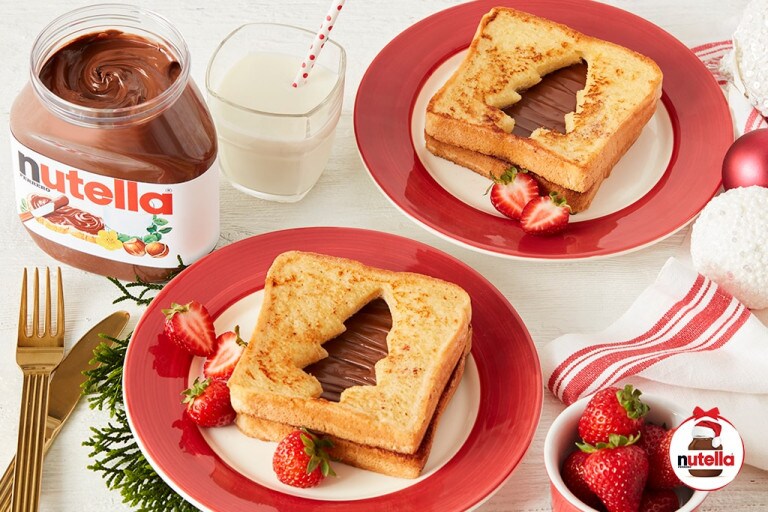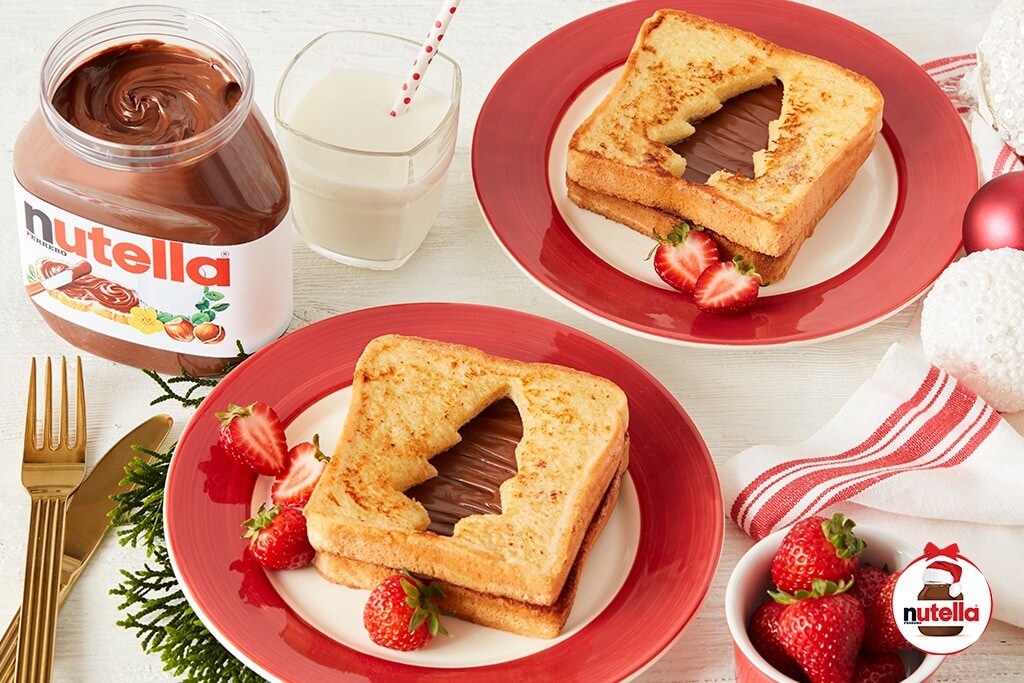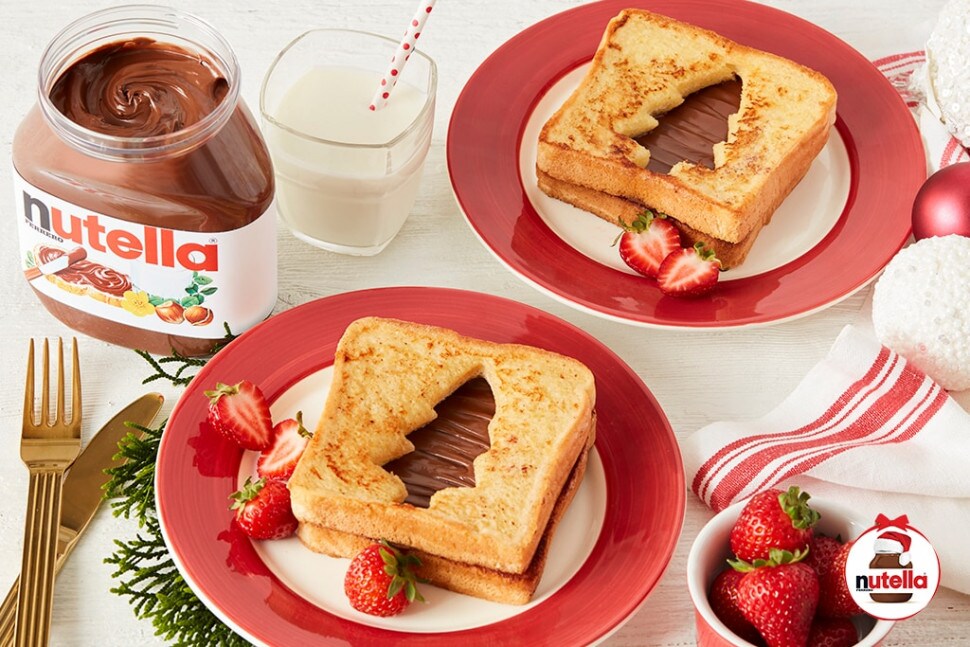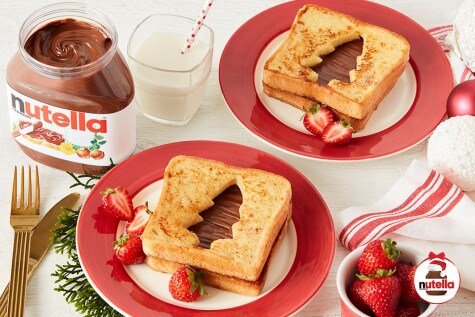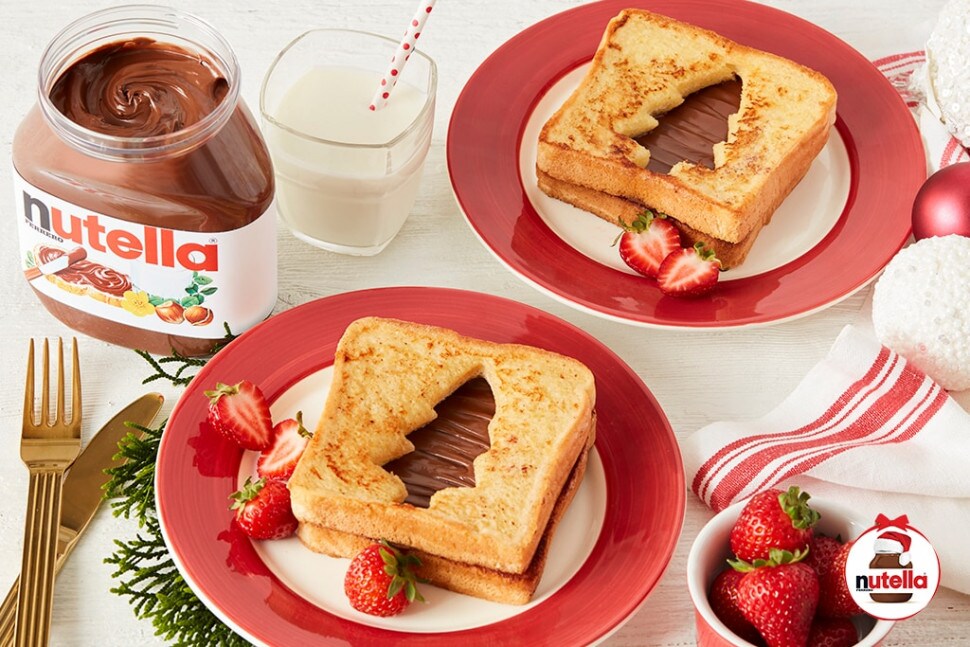 INGREDIENTS for 4 servings
8 slices of bread

3 eggs

¼ cup milk

½ teaspoon vanilla

pinch of salt

4 tbsp Nutella® hazelnut spread, 1 tbsp per serving
METHOD
STEP 1

In a small bowl, whisk together eggs, milk, vanilla and pour into a shallow container.

Place 4 slices of bread on a cutting board. Using a holiday shaped cookie cutter, cut a shape out of the center of each slice of bread. Leave the other 4 slices whole.

STEP 2

Dip all bread pieces in the egg mixture.

In a non-stick skillet, cook each piece until golden brown, then flip to cook the other side.

STEP 3

Spread Nutella® hazelnut spread on the 4 whole slices of bread. Top each with a cut-out slice to reveal the Nutella® hazelnut spread beneath.

Serve warm with a glass of milk and side of fruit.

Tip: The cut out pieces of bread don't have to go to waste - they can also be turned into small pieces of French toast.