Perfectly giftable muffins with Nutella®
The gift that keeps on giving.
Here's a gift everyone will love—carrot and apple muffins with NUTELLA® hazelnut spread. Each baked in their very own mason jar, they're perfect to give away.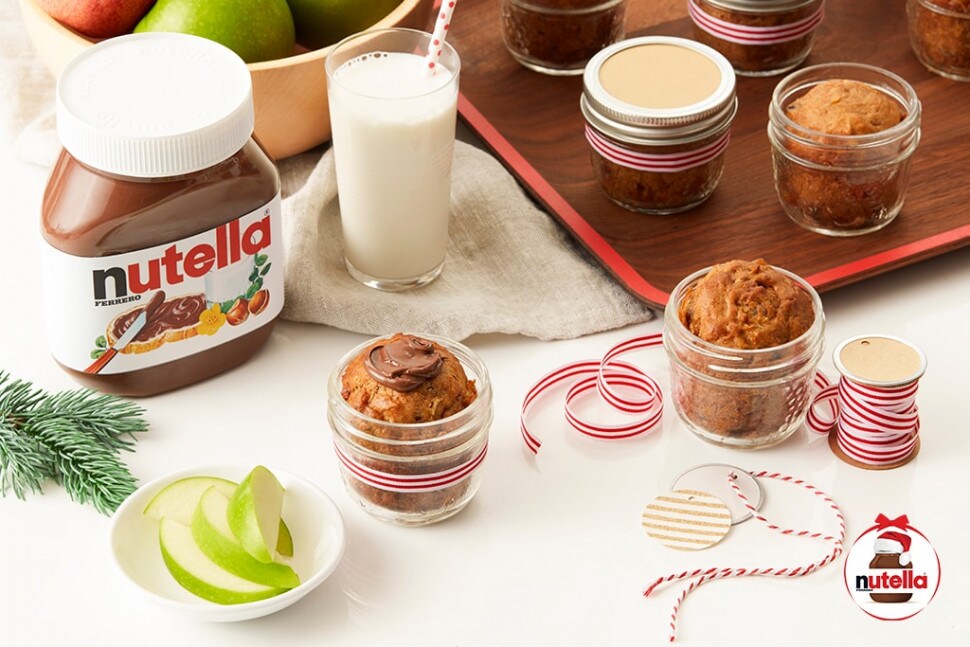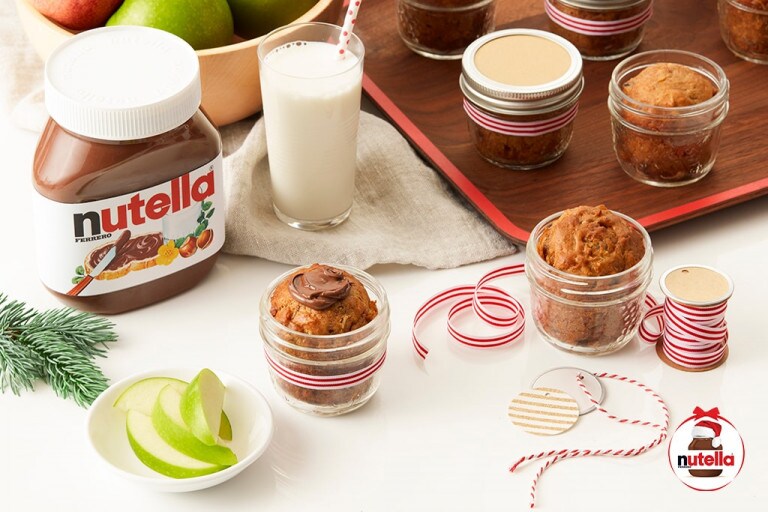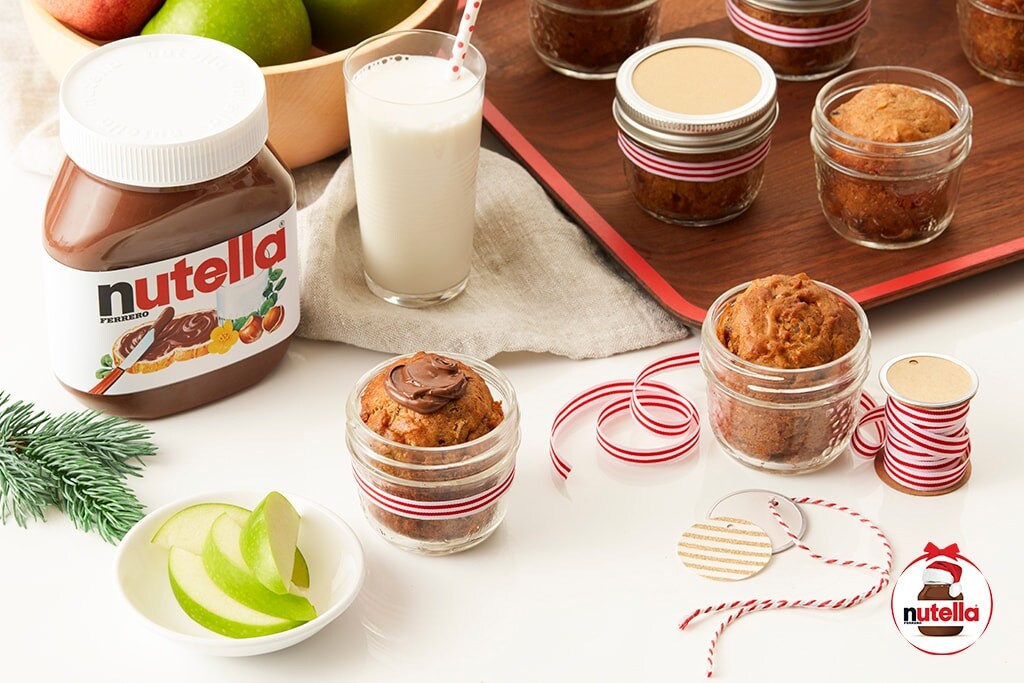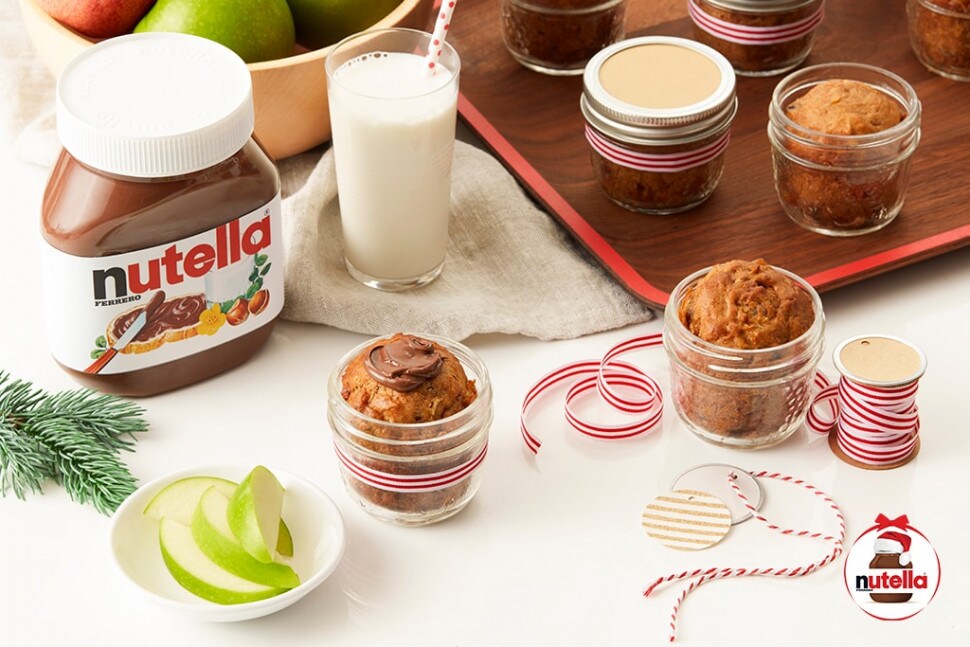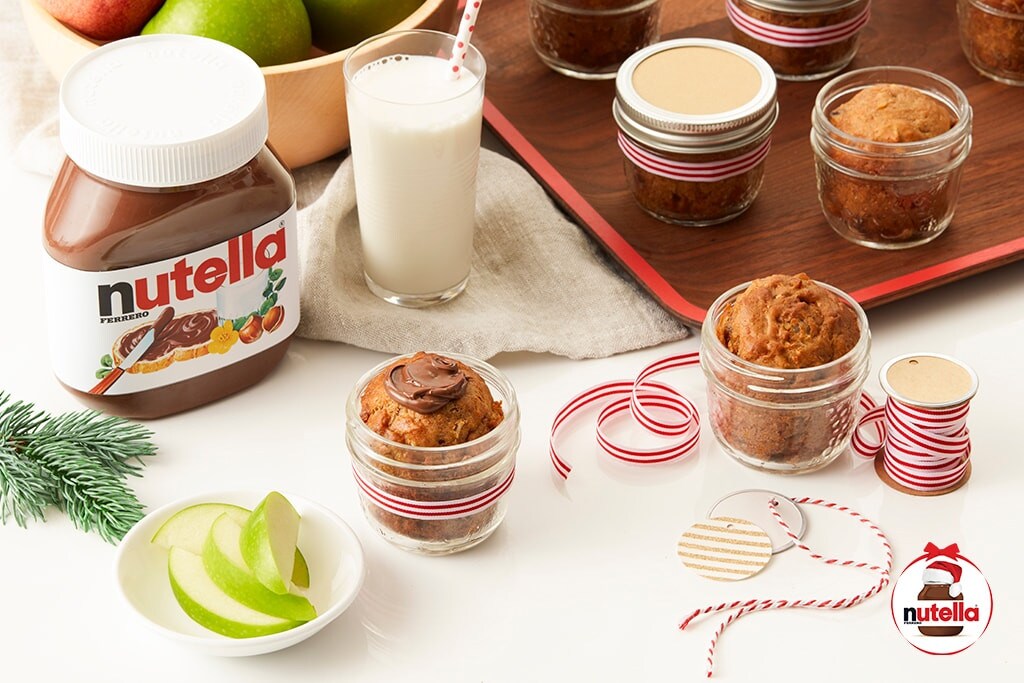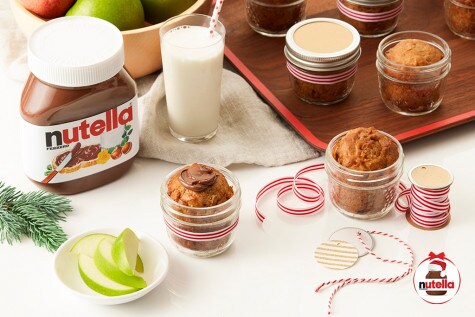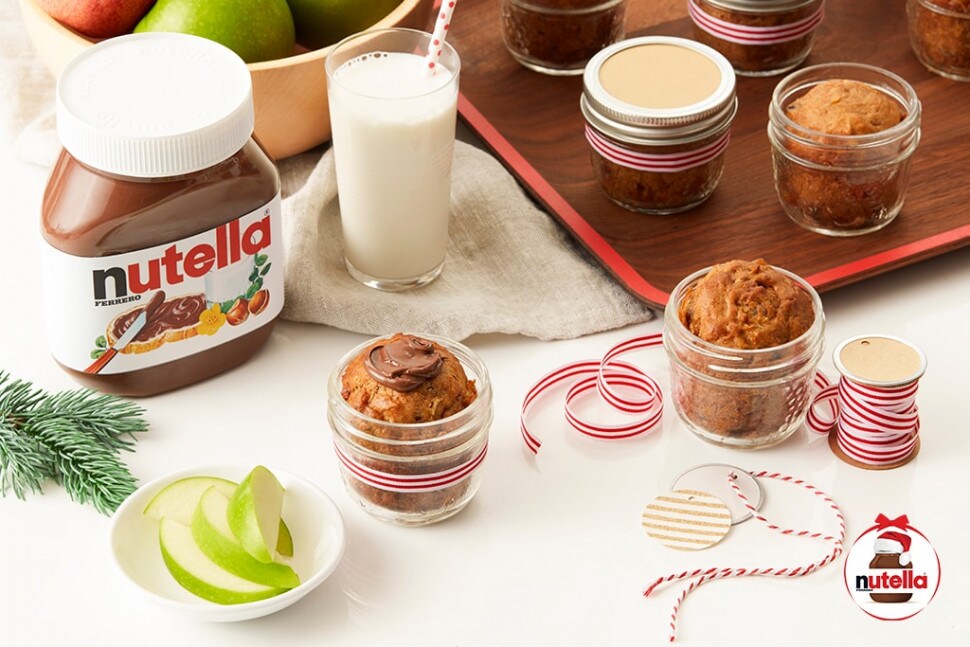 INGREDIENTS for 10 servings
2 cups all-purpose flour

1 tsp baking powder

1 tsp baking soda

1 tsp cinnamon

1/4 tsp salt

2 eggs

1/2 cup packed brown sugar

1/3 cup plain yogurt

1 tsp vanilla extract

3 tbsp vegetable oil

1 cup finely grated carrots

1/2 cup finely grated peeled apple

1/4 cup dried cranberries

1/4 cup raisins

1/4 cup finely chopped nuts

1/4 cup shredded, sweetened coconut

10 tbsp Nutella® hazelnut spread, 1 tbsp per serving
METHOD
STEP 1

Pre-heat oven to 350° F.

Sift or whisk together the sugar, flour, cinnamon, baking soda and salt into a large bowl.

In a separate bowl, whisk together egg, brown sugar, yogurt, vanilla, and oil until smooth.

Pour wet ingredients over dry ingredients and sprinkle with carrots, apple, cranberries, raisins, nuts and coconut. Mix just until dry ingredients are moistened to form very thick batter.

STEP 2

Spoon the batter into 4 oz masons jars (remove the lid to bake). Bake for 20-22 minutes or until a toothpick inserted into the middle comes out clean. Cool muffins in the jars for 10 minutes, then spread with Nutella® hazelnut spread and serve each muffin with a glass of milk and side of fruit.

Tip: These muffins make a great gift! Simply wait for the muffins to cool, then place the lids on the jars and decorate with a ribbon. Gift with a jar of Nutella® hazelnut spread.

Note: Recipe can also be made in a greased muffin tin.