Mini pancake skewers with Nutella® raspberries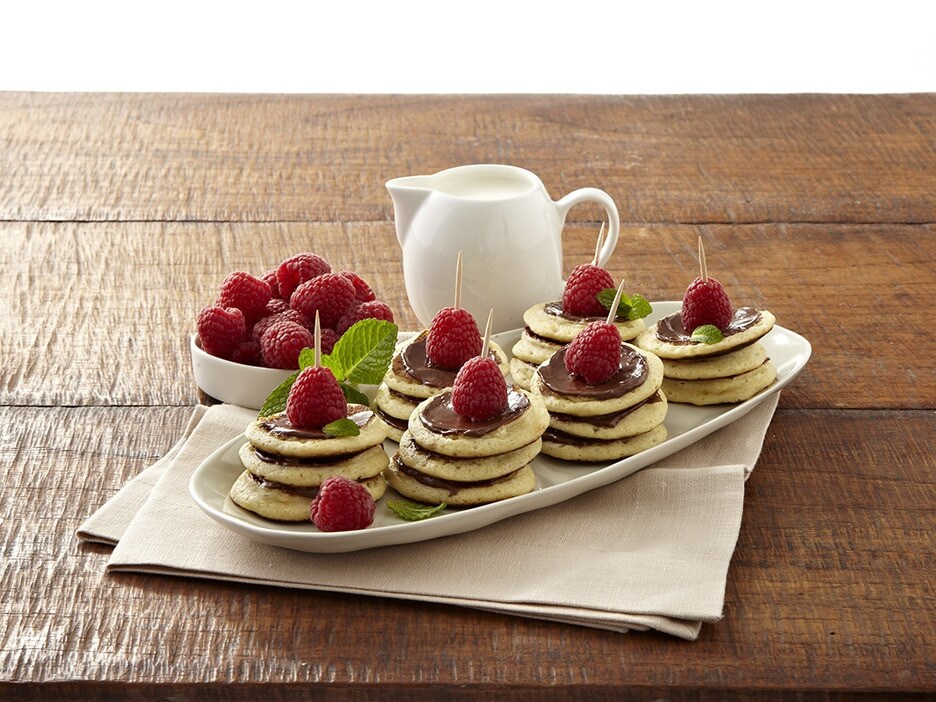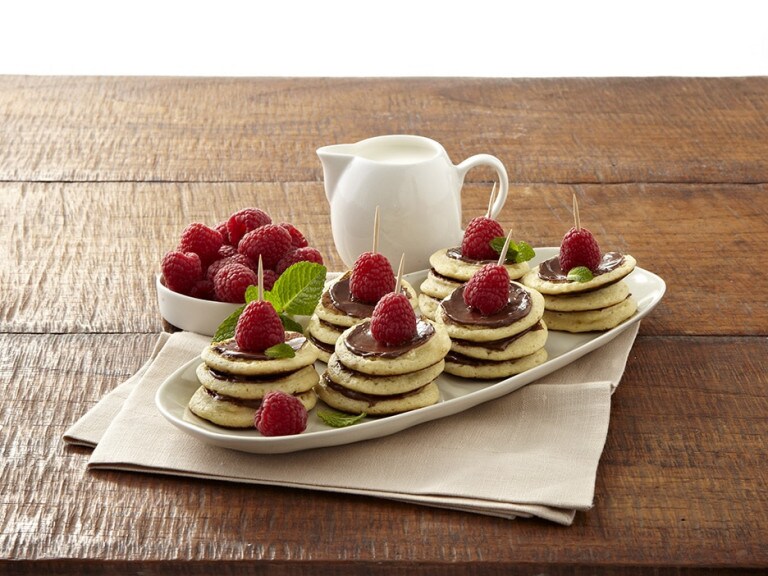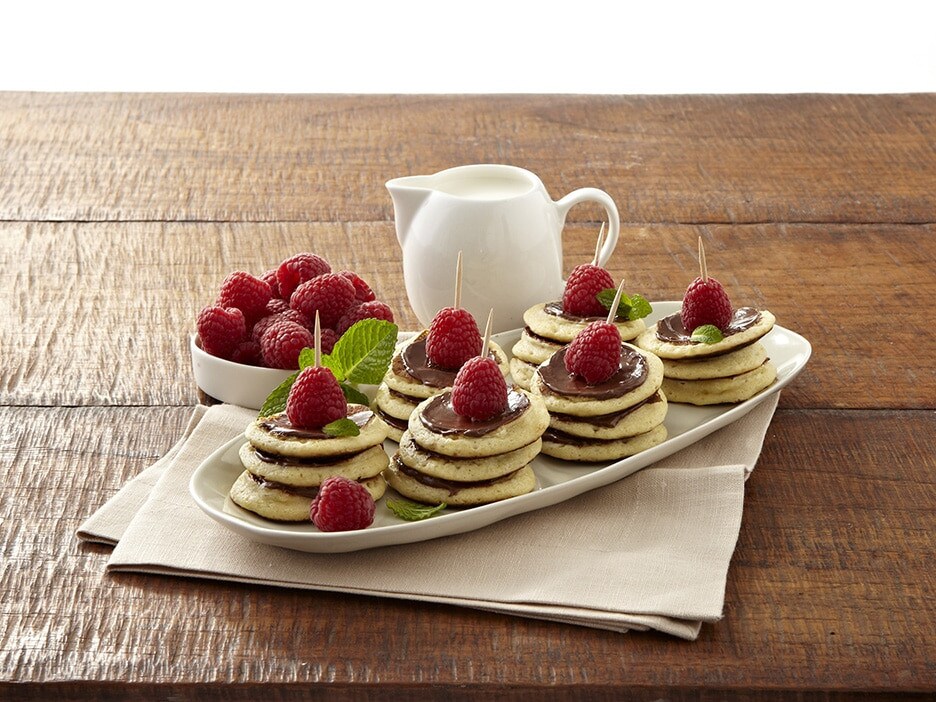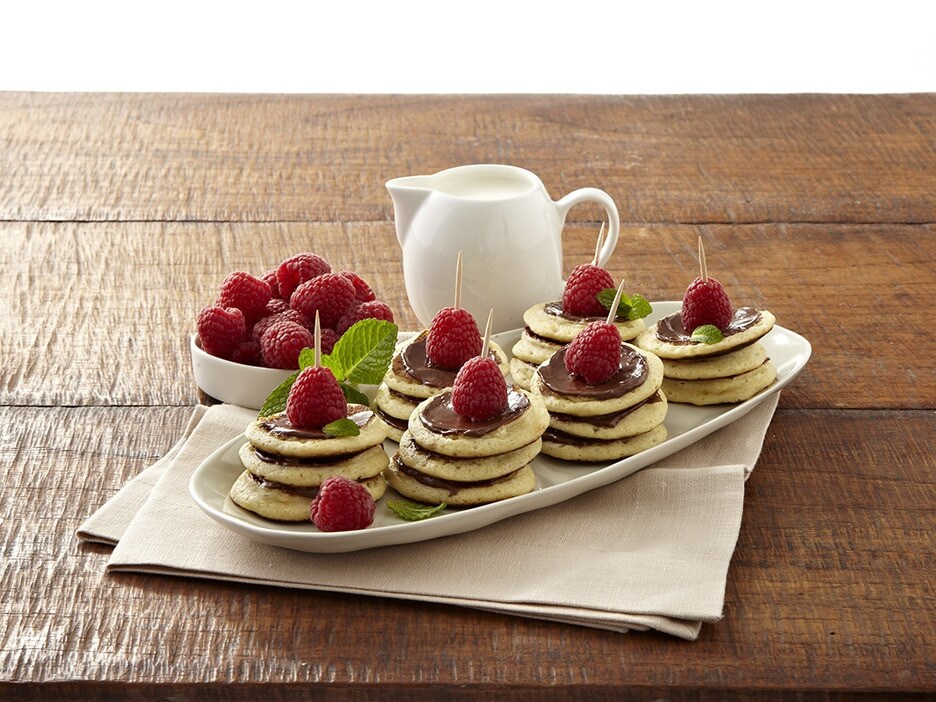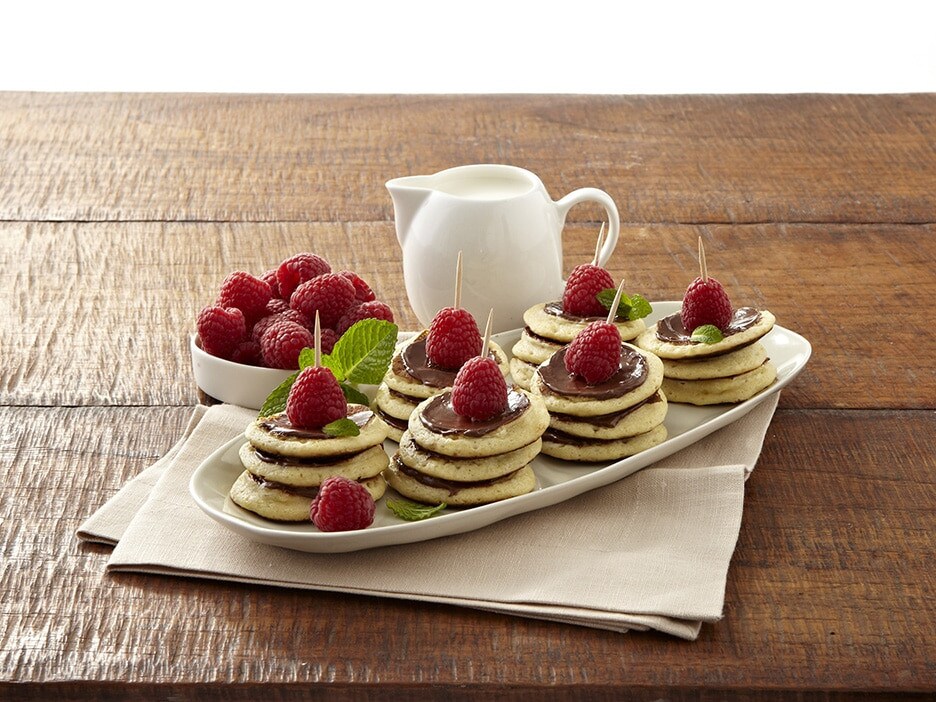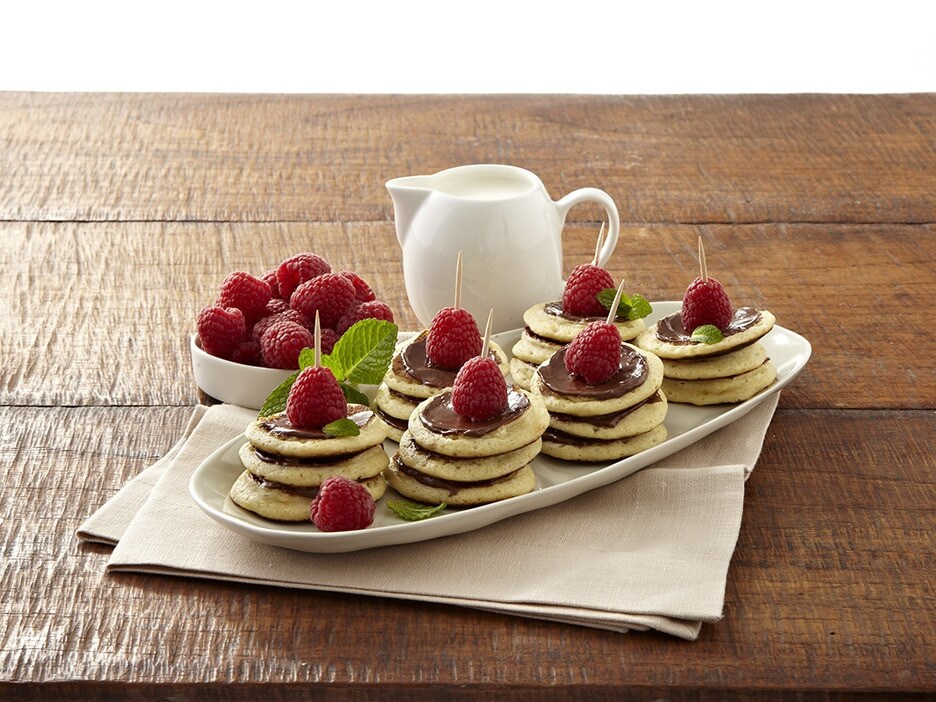 INGREDIENTS for 4 portions
30 grams / 1.5 tbsp. butter, melted
150 grams / 1 cup plain flour
½ tbsp. per pancake bicarbonate of soda
250 grams / 1 cup fresh or frozen raspberries
Olive oil spray for frying
Nutella® ( ½ tsp per mini pancake) – ½ tbsp. per skewer (3 mini pancakes)
To prepare this delicious recipe, 15g of Nutella® per person is enough to enjoy!
METHOD
STEP 1
Beat egg yolks well, then whisk in the milk and melted butter. Sift dry ingredients over egg mixture and fold in. When you are ready to cook the pancakes, whisk egg whites to soft peaks and fold into batter. Lightly grease a heavy based frying pan and spoon in approximately ½ tbsp. per pancake of batter. Cook until bubbles form on uncooked side and then flip and cook until golden.
STEP 2
Keep in warm oven until ready to serve.

When ready to serve, spread ½ tsp of Nutella® on top of each pancake and skewer thru the centre. Repeat until you have 3 pancakes per skewer. Finally place a raspberry on the skewer at the top of the stack. Top with mint if using.