Nutella® and Mango roti skewers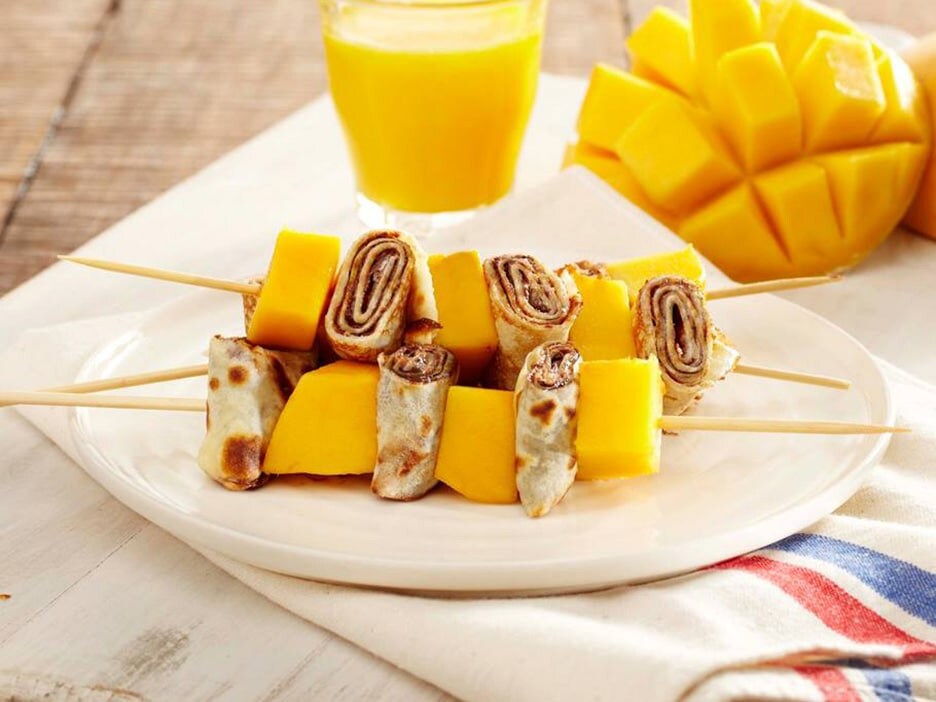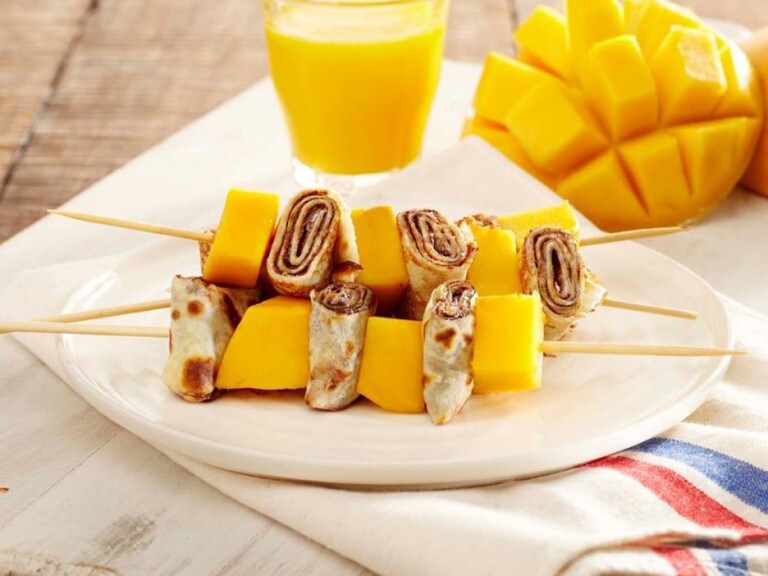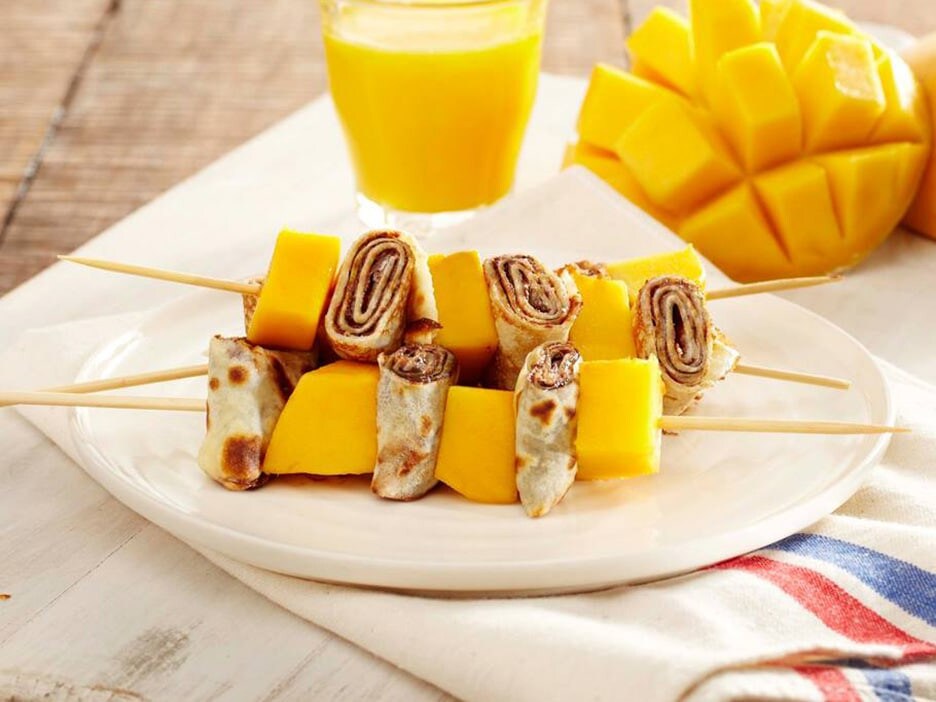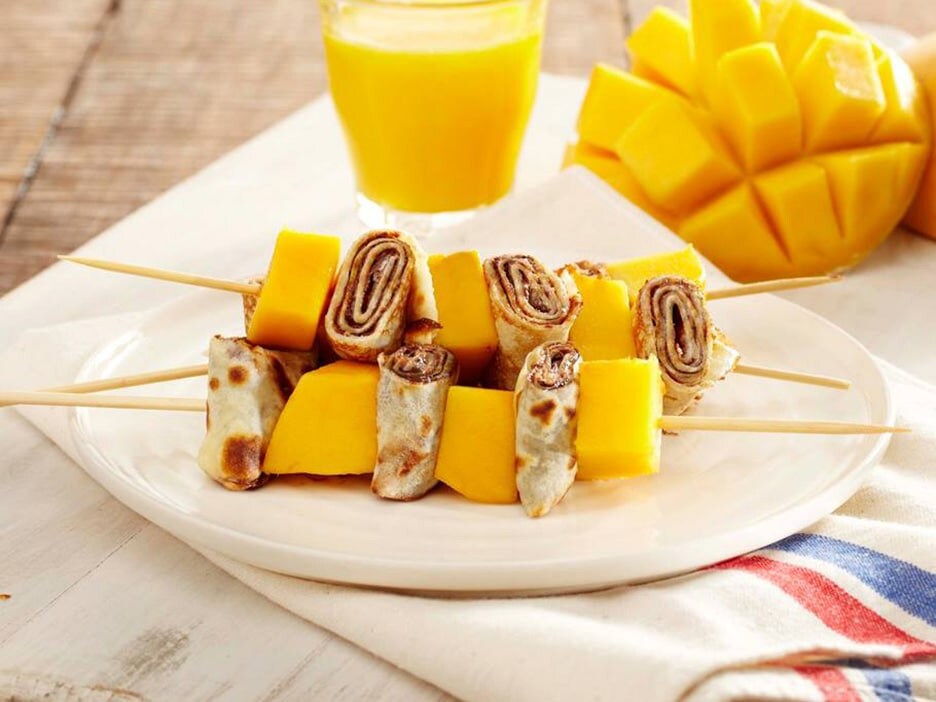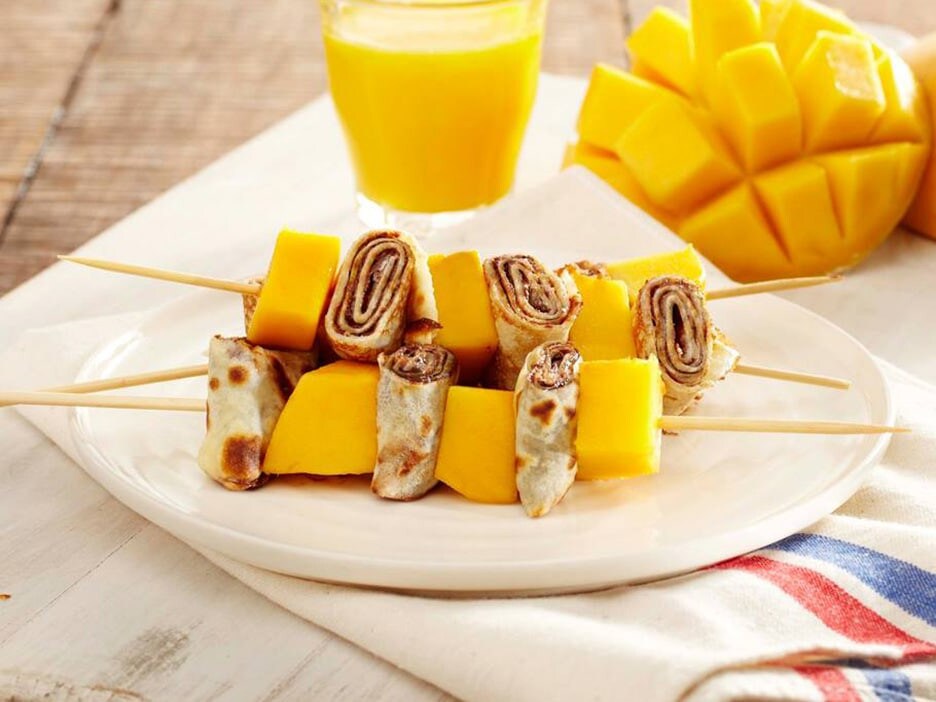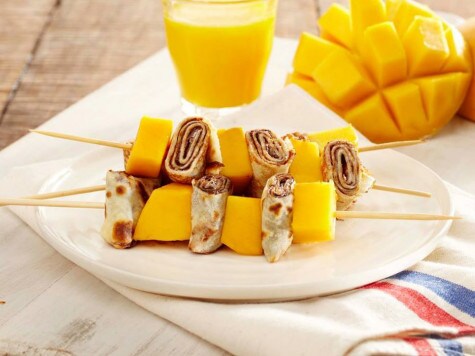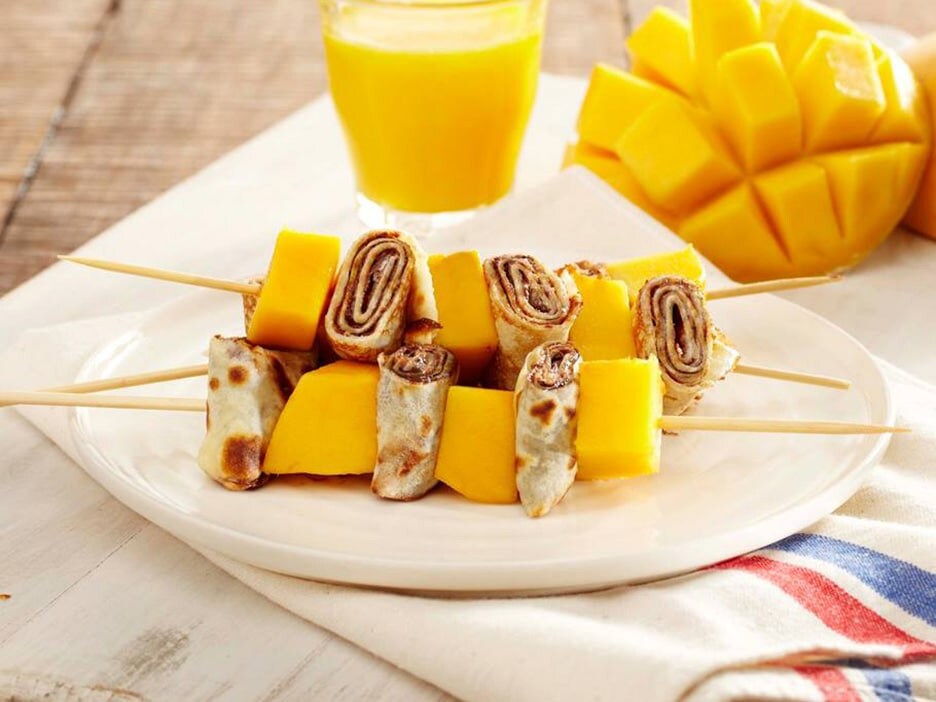 INGREDIENTS for 4 portions
Whole Wheat Flour – 2 cups
Salt – 1/2 tsp (optional)
Whole Wheat flour – for rolling and dusting
1 mango chopped into 2 cm cubes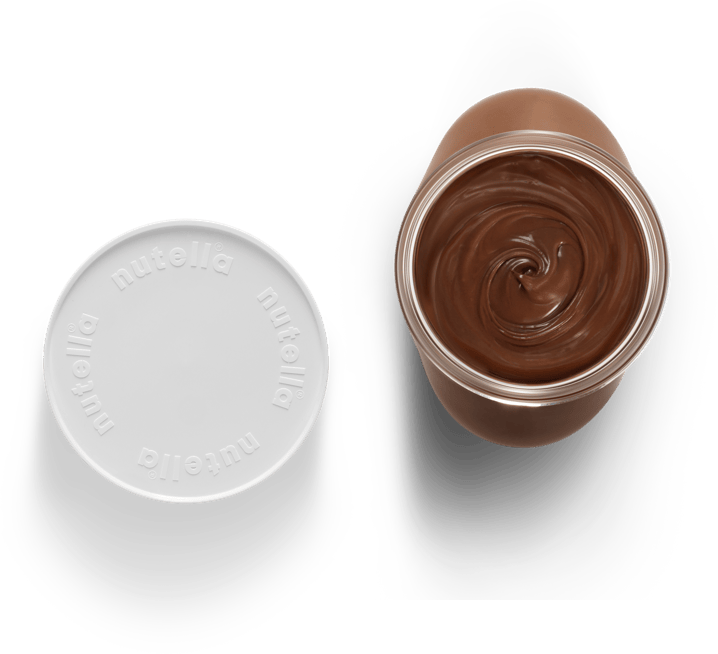 To prepare this delicious recipe, 15g of Nutella® per person is enough to enjoy!
METHOD
STEP 1
Take the whole wheat flour in a large mixing bowl and add Salt and oil as required. Add warm water little at a time to form a medium soft dough. Do not overwork the dough.
STEP 2
Knead the dough once and divide into golf ball size balls. Heat tawa or skillet on medium heat.
Step 3
Dust one ball with whole wheat flour to coat and roll it out into a thin disc. If required use more dry flour to prevent it from sticking to the rolling surface.
Step 4
Shake or rub off excess flour from the roti and place it onto the hot tawa. Flip to the other side once you see bubbles appearing on the surface. Allow it to cook for 10-15 seconds.
Step 5
Press gently all around the chapati with a crumbled up paper towel or clean kitchen cloth. This will help the chapati to puff up. Remove from the tawa as soon as it turns golden brown on both sides.
Step 6
When ready to serve, spread a thin layer of Nutella® over the roti and roll tightly. Cut the roti into 1 inch pieces and place onto a bamboo skewer followed by a square of the mango. Repeat this process 2- 3 times or until skewer is full.