Pancakes with Nutella® and strawberries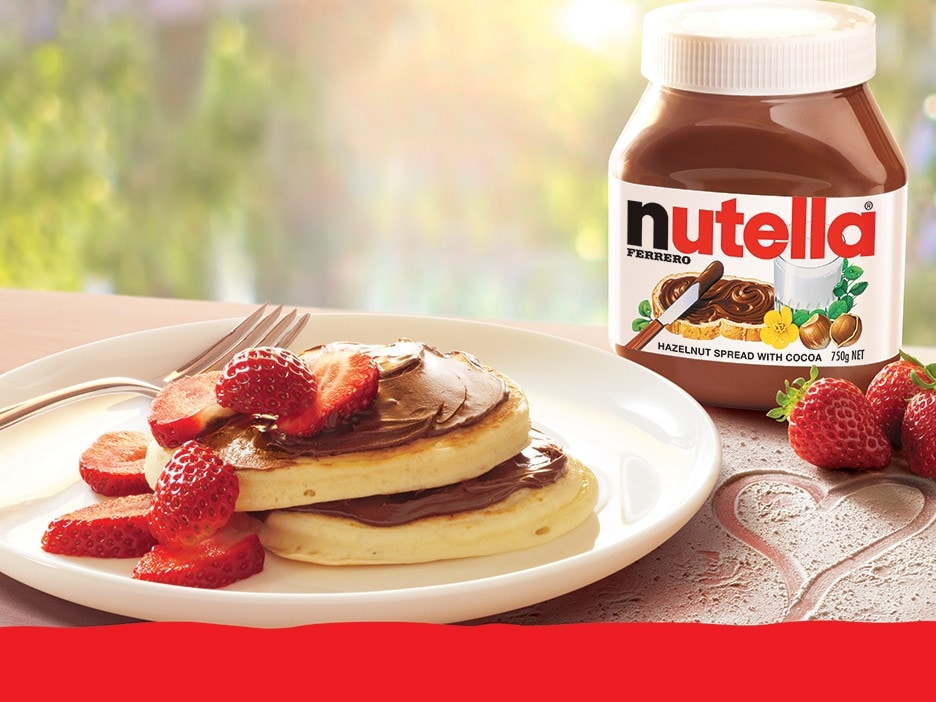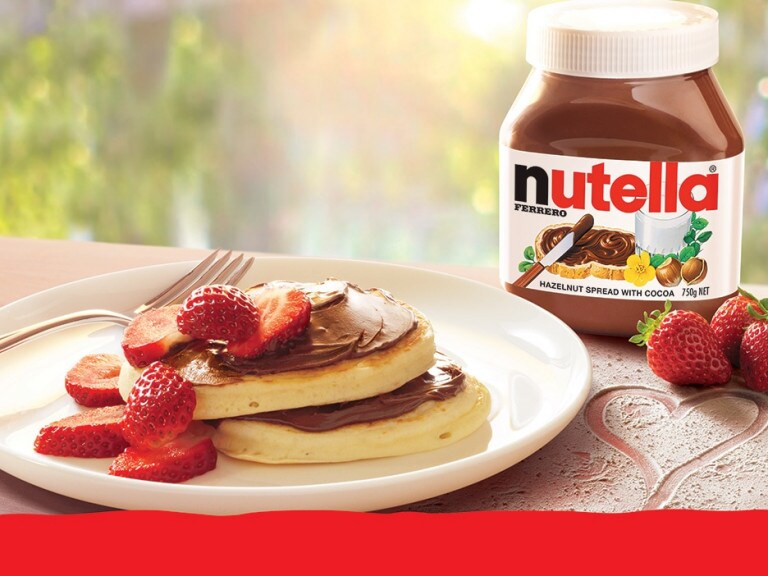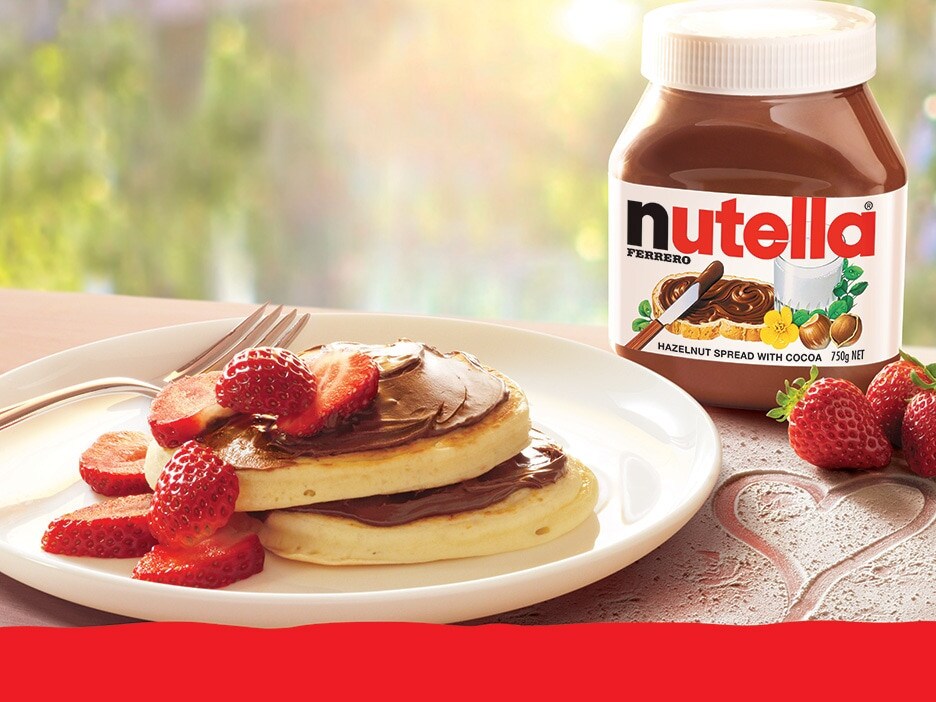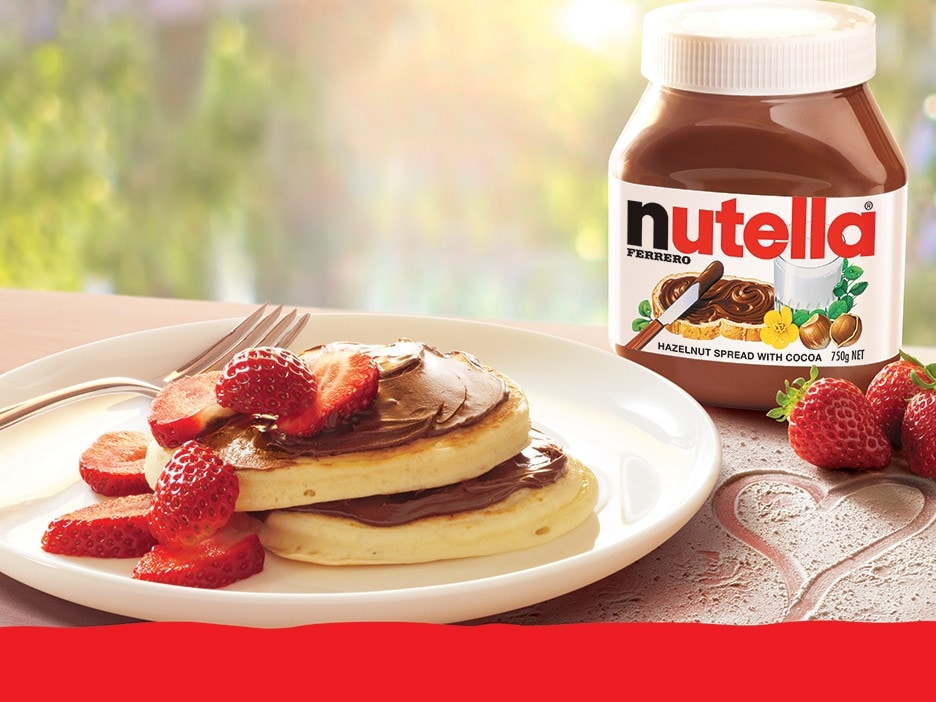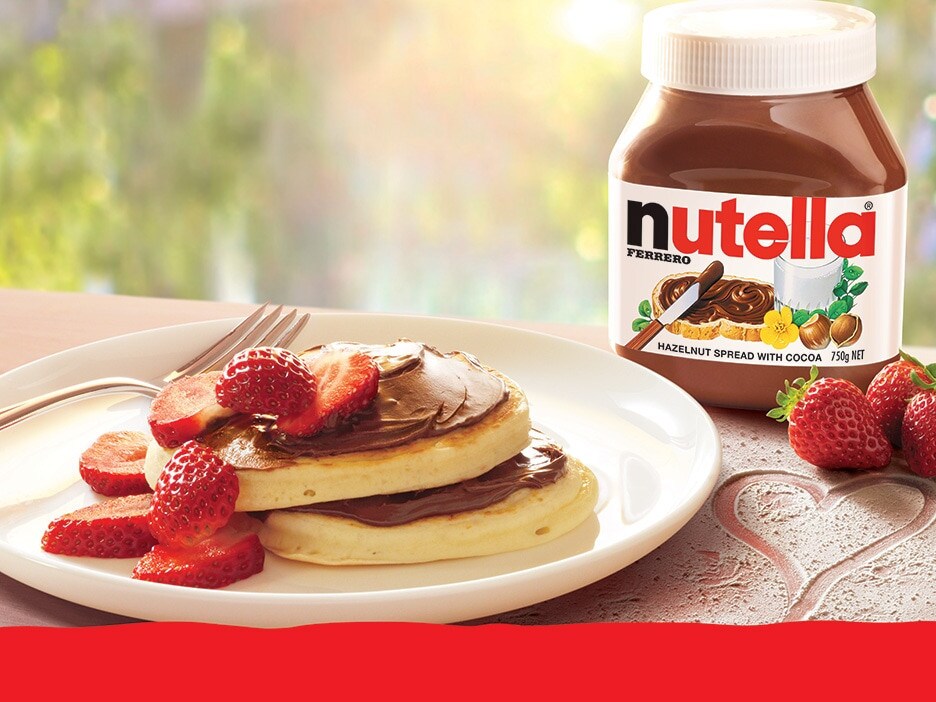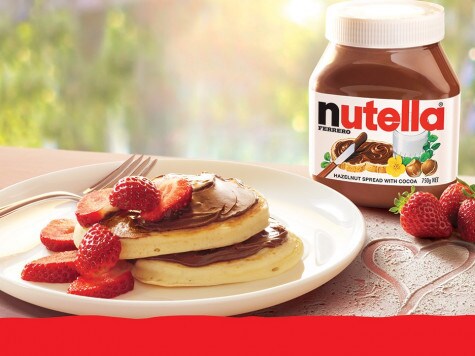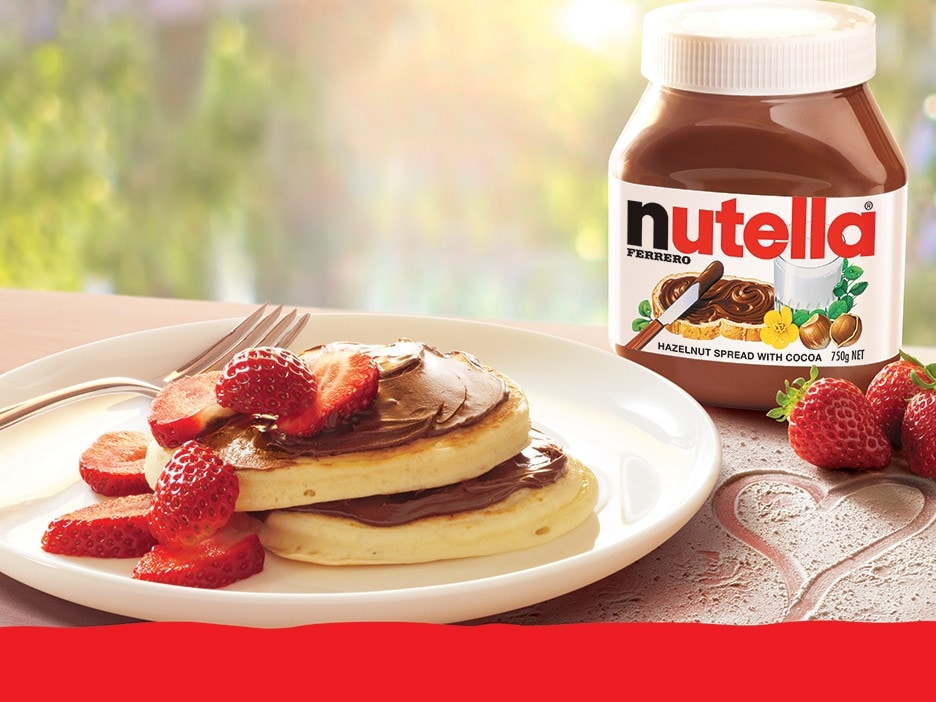 INGREDIENTS for 4 portions
1 punnet of strawberries, sliced
To prepare this delicious recipe, 15g of Nutella® per person is enough to enjoy!
METHOD
STEP 1
Preheat a large skillet on medium heat. Spray very lightly with cooking spray. In a large bowl, sift together flour, sugar, baking powder, baking soda, and salt; set aside. Add buttermilk and eggs; stir just until dry ingredients are moistened. Batter should be lumpy.
STEP 2
To make pancakes, pour 1/4 cup batter into hot skillet and let cook until bottom is golden brown, about 1 1/2 minutes. Turn and cook until opposite side is browned, about 1 minute more. Transfer cooked pancake to a baking sheet and keep warm in oven; repeat process with remaining batter
STEP 3
Spread pancakes with 15g - 1 tbsp. of Nutella®& top with strawberries.
Hint: To save even more time, use store bought pancakes or pancake shaker mix!