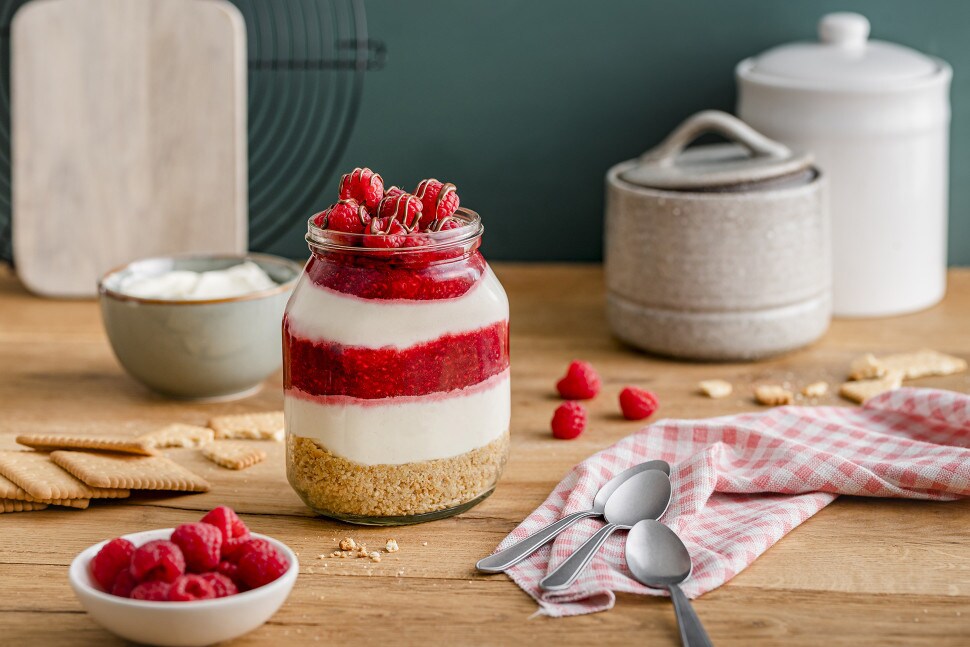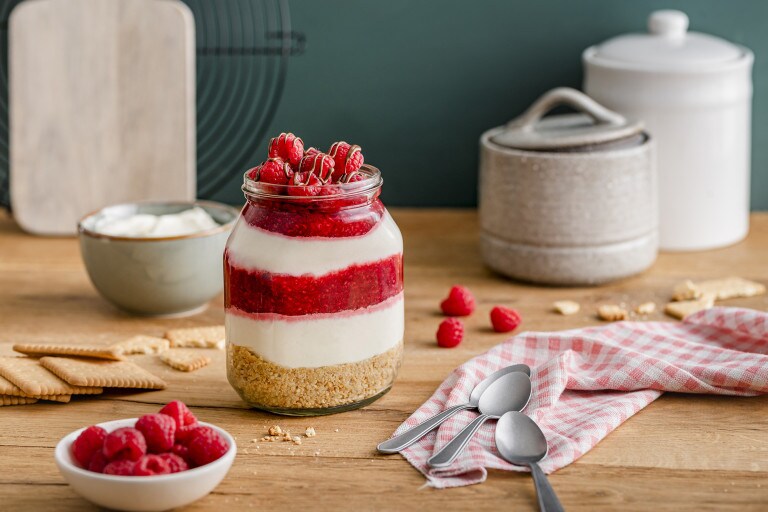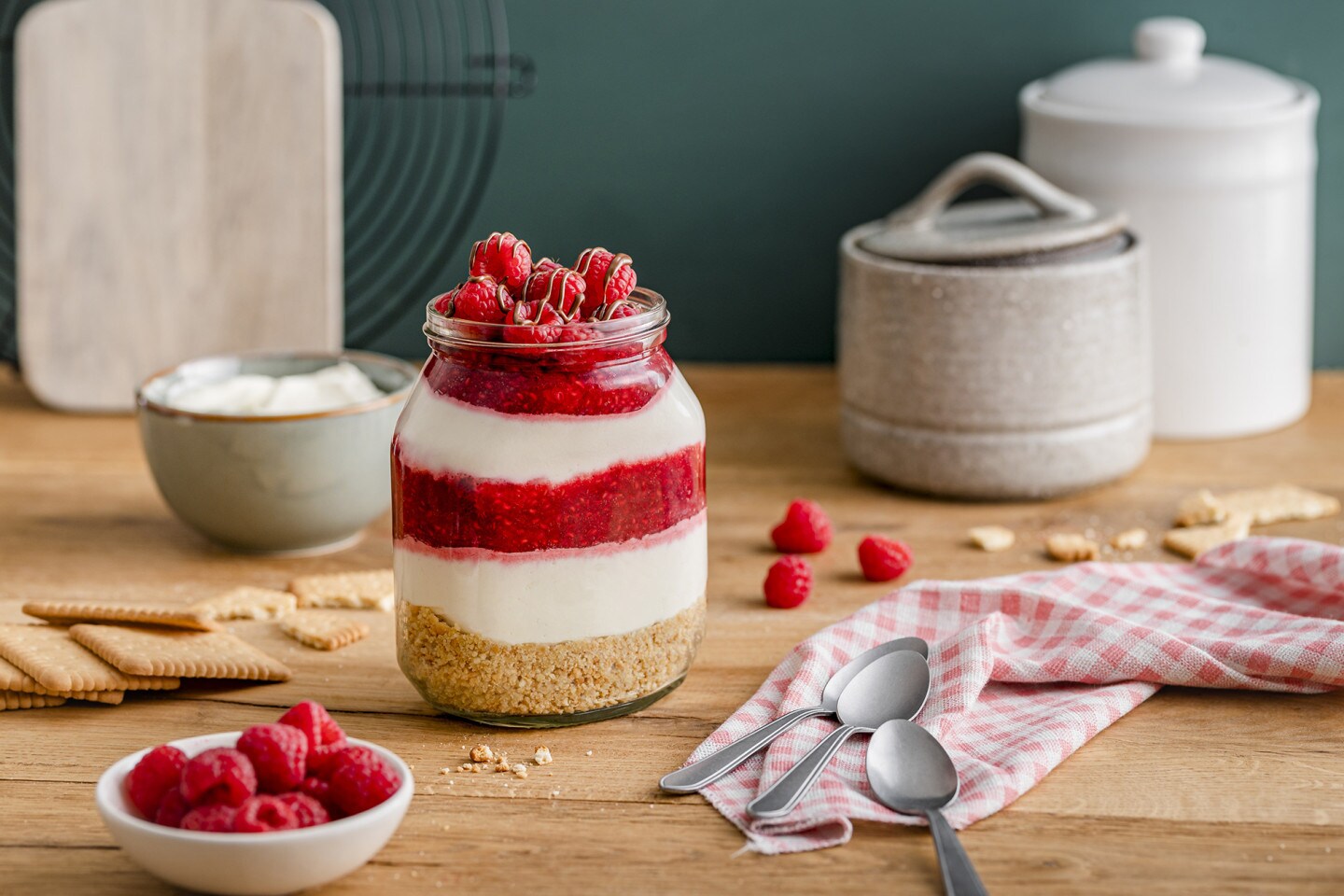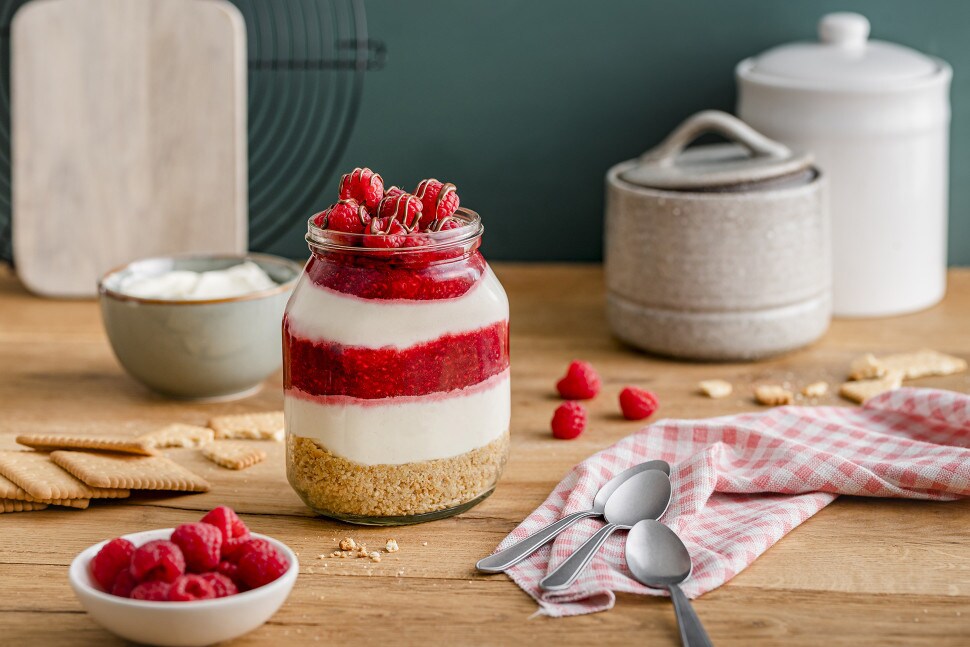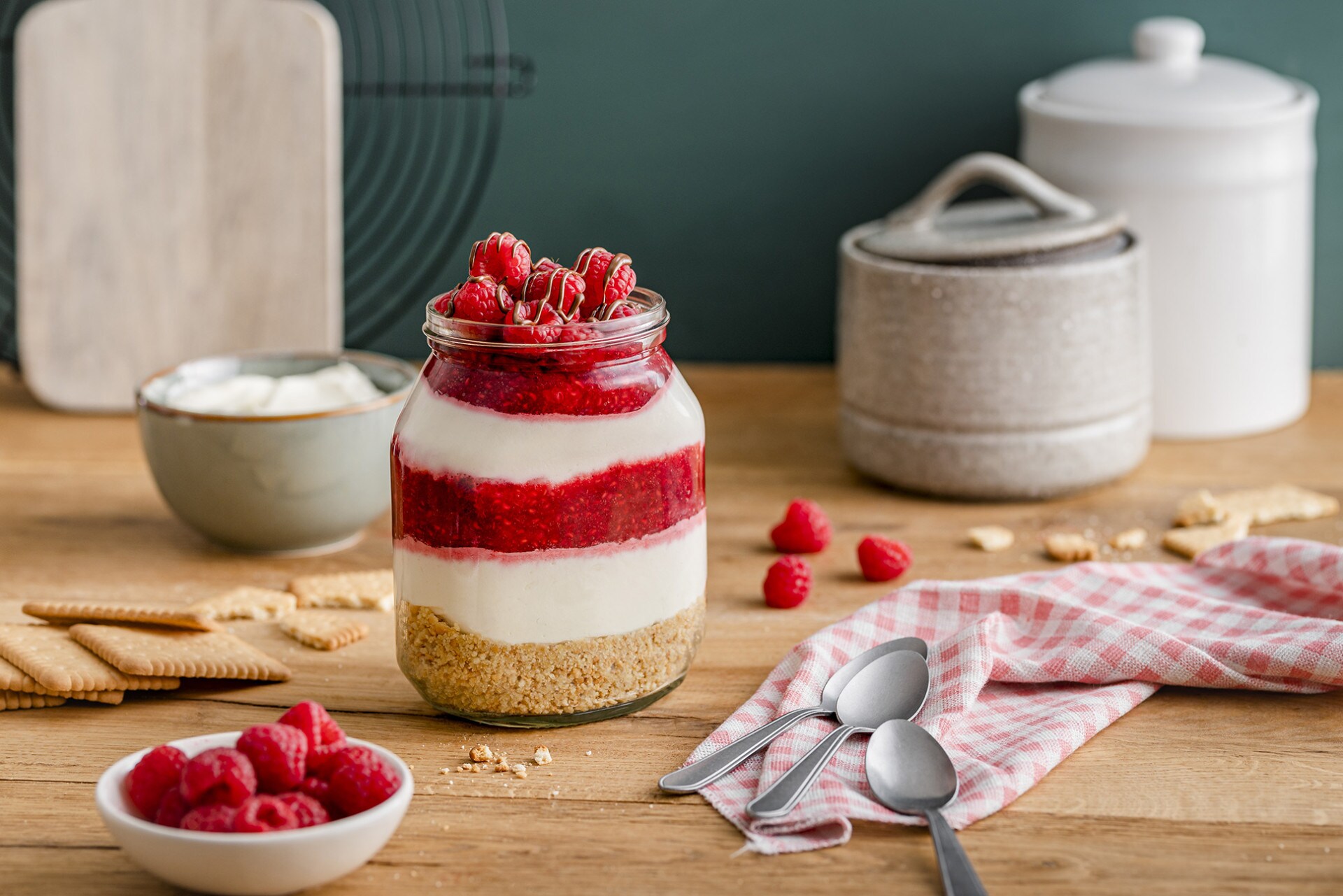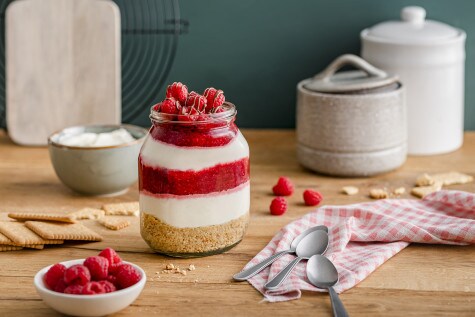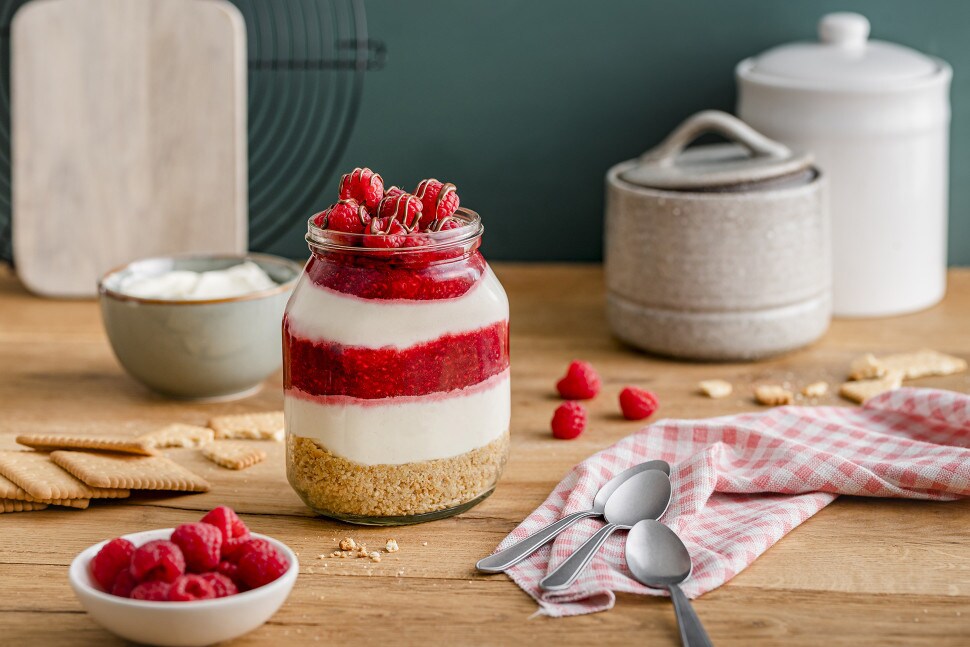 To make it, you will need:
Cream cheese and cream (mixed)
Puréed fruit (e.g. raspberries)
Fresh fruit (e.g. raspberries)
INSTRUCTIONS
Crush or crumble the shortcake biscuits and put them into the empty jar as the bottom layer.
Then add a layer of the cream cheese/cream mixture. Add a layer of puréed fruit, then another cream cheese/cream layer.
As the top layer, add fresh fruit and some Nutella®. And that's your cake in a jar done!