Homemade playdough in a Nutella® jar
MAKE OLD THINGS NEW!
Are you looking for a new DIY project for the whole family? How about making your own playdough? Your empty Nutella® jar makes for perfect storage. Happy moulding!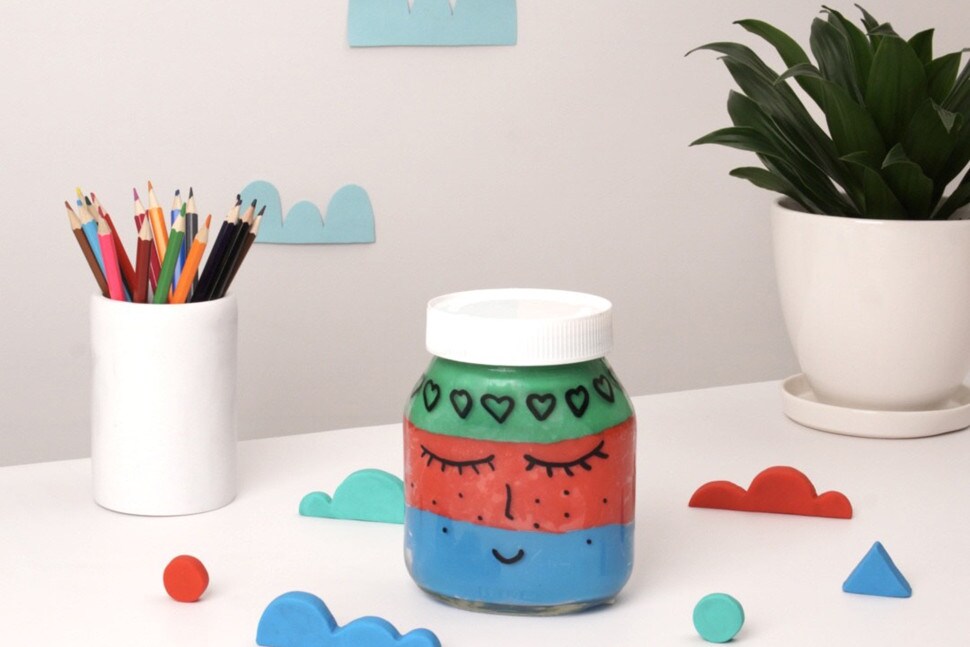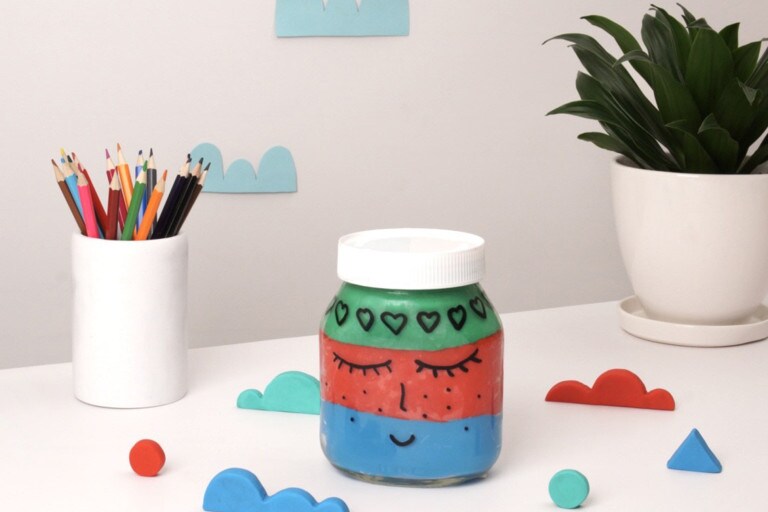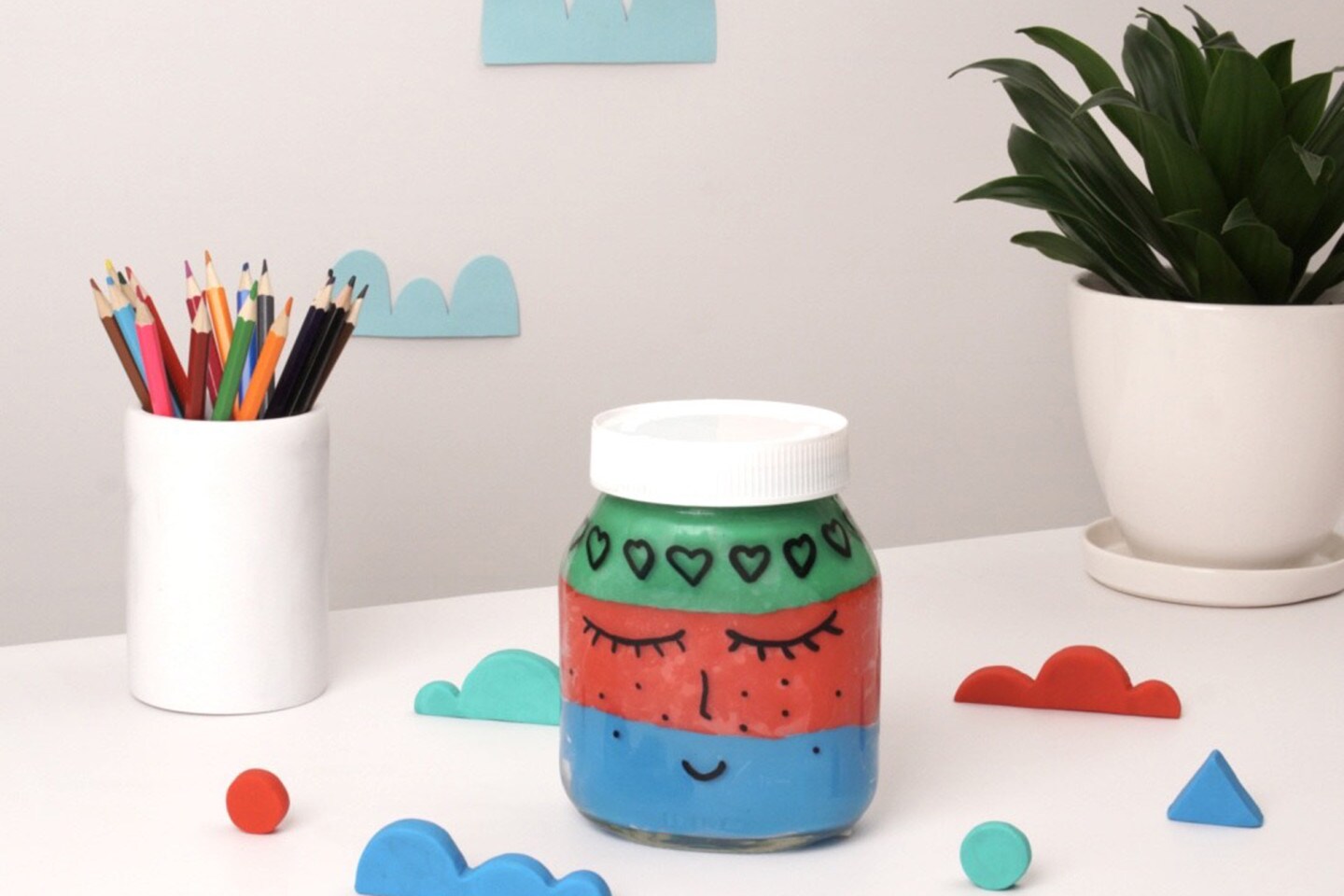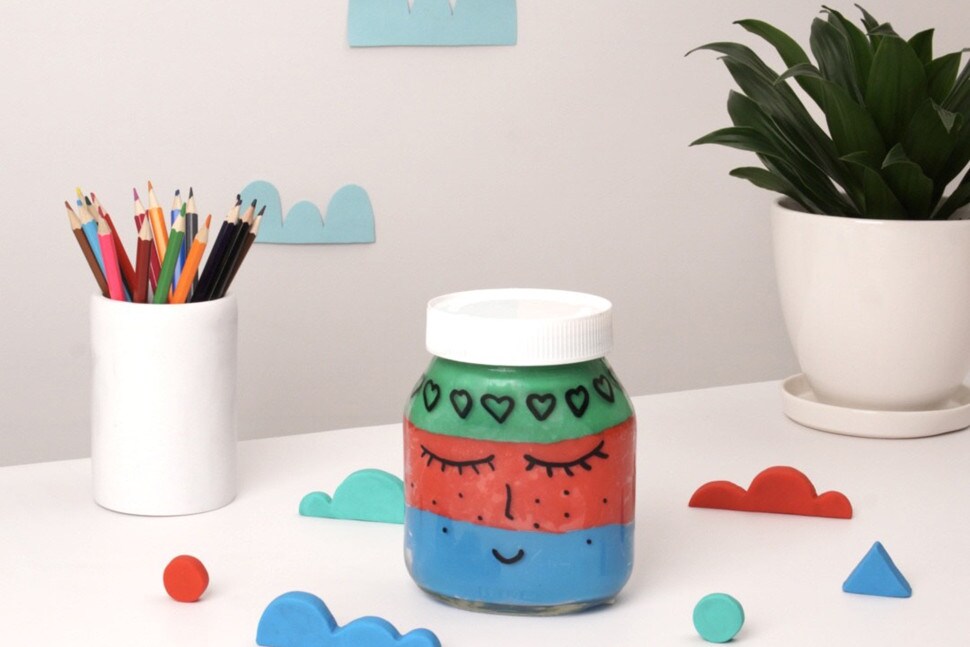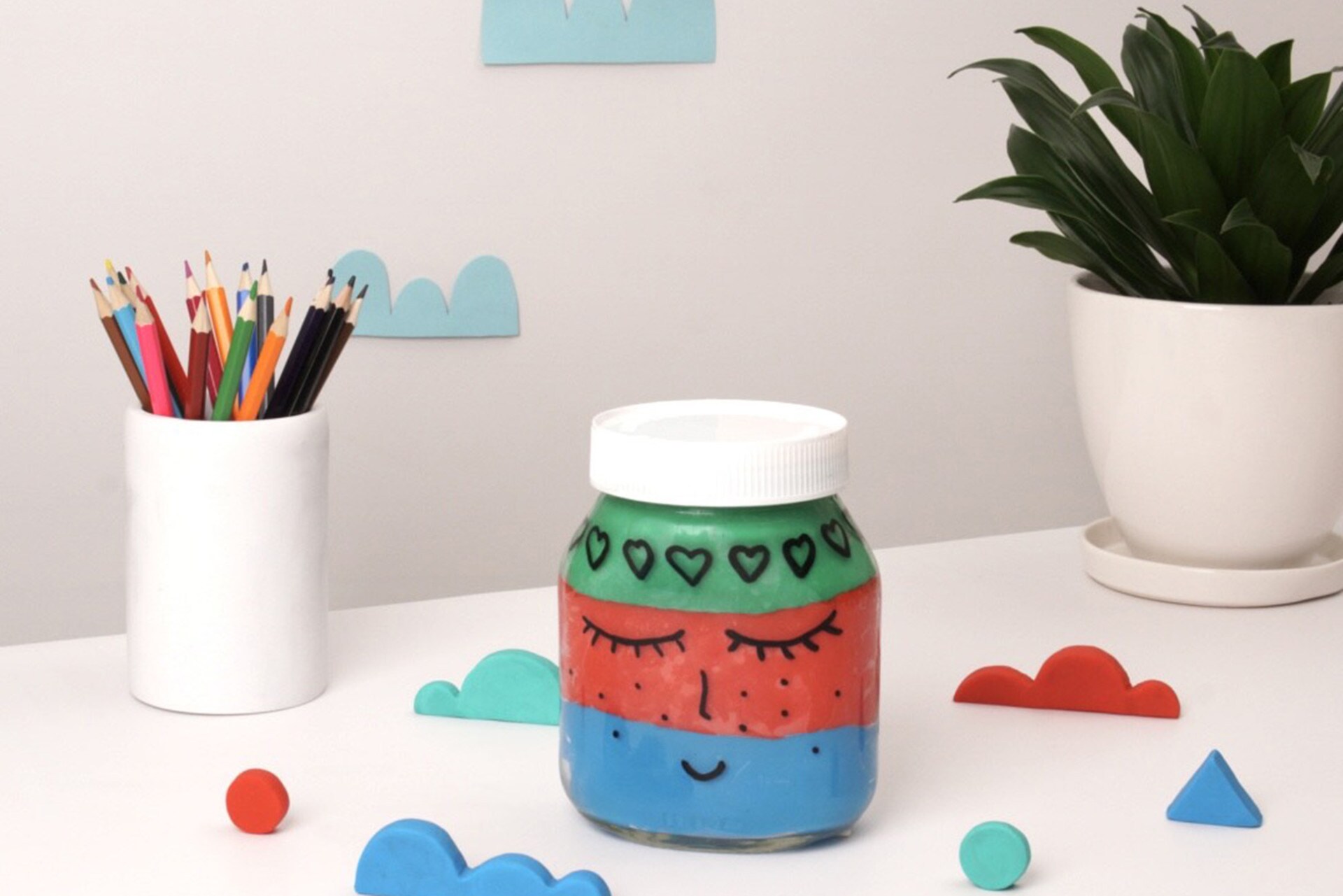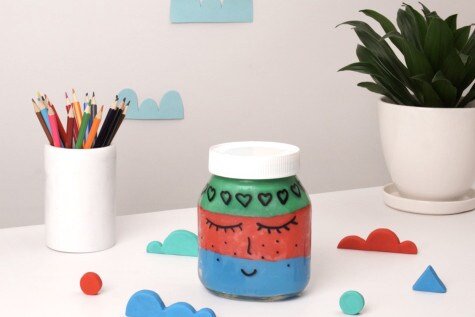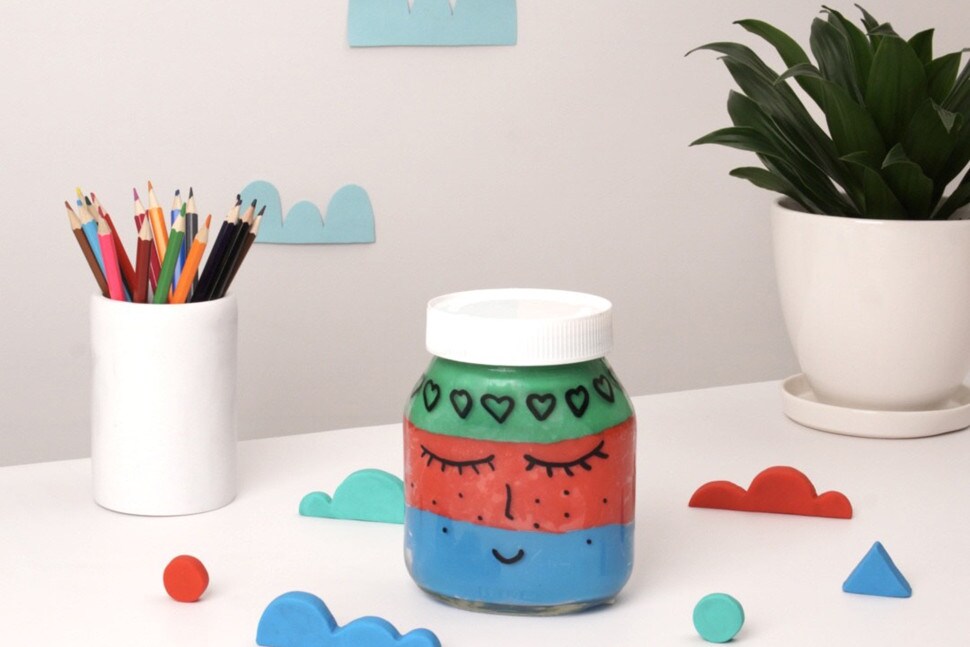 To make it, you will need:
A suitable work surface for kneading
INSTRUCTIONS
Put two cups of flour in the bowl.
Add one cup of salt, four tablespoons of sunflower oil and one cup of water. Mix well.
Once the mixture comes together, take it out of the bowl, place it on your work surface and knead well with your hands.
Divide the mixture into three pieces and mix them with the food colouring. Your homemade playdough is ready!
Place the finished playdough in the empty Nutella® jar and keep it in the fridge.