You will need
Chalkboard stickers and chalk pen
Motivational aids or lucky charms
INSTRUCTIONS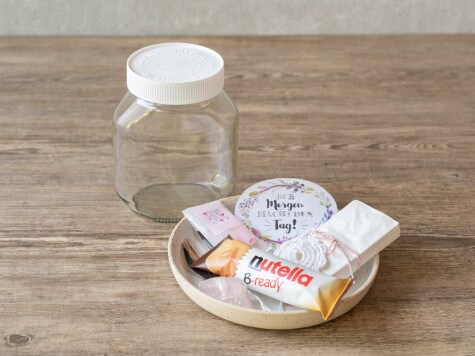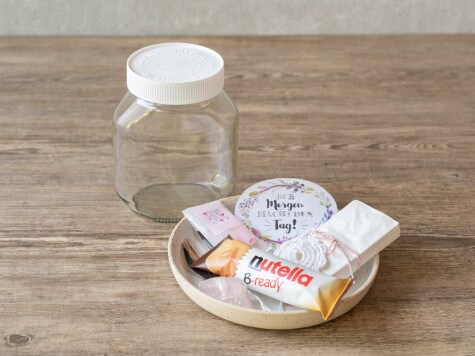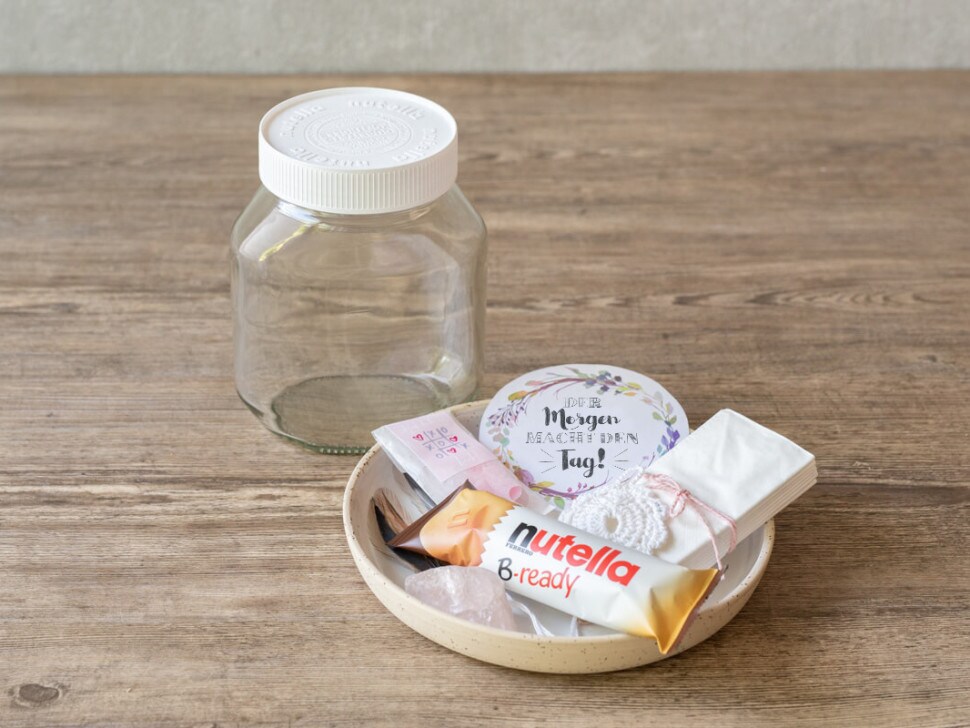 Gather together your personal motivational aids and lucky charms.
This is where you can get creative! Use paper tissues, personal lucky charms, photos, useful things or a snack for when you're on-the-go!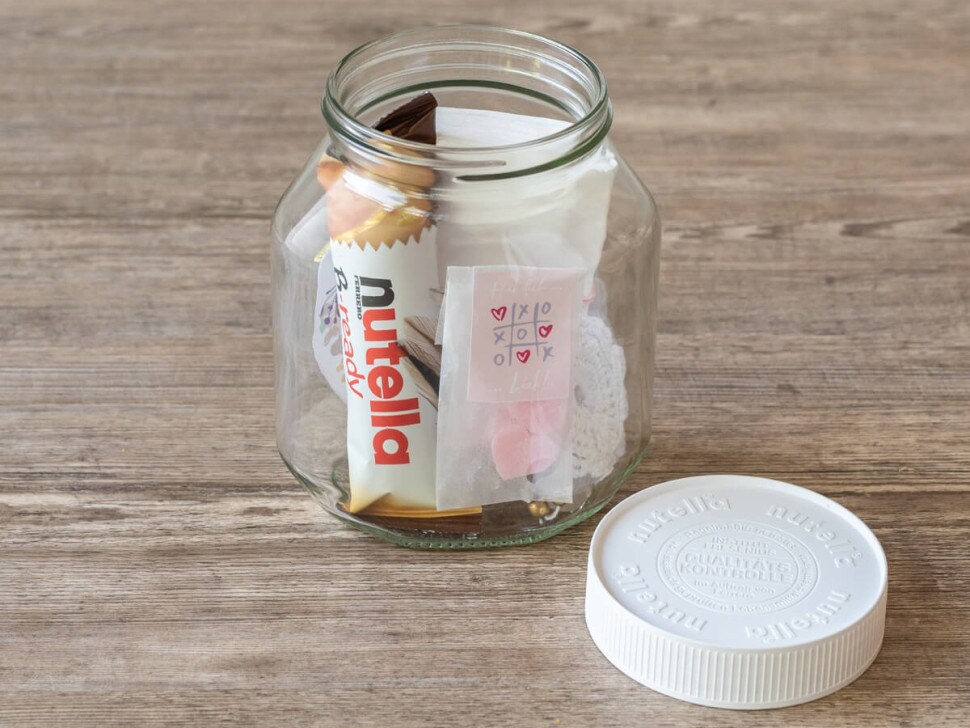 Fill the jar with these motivational aids.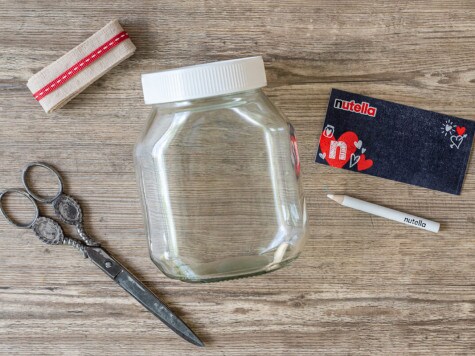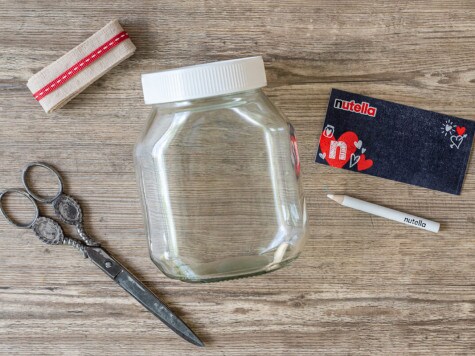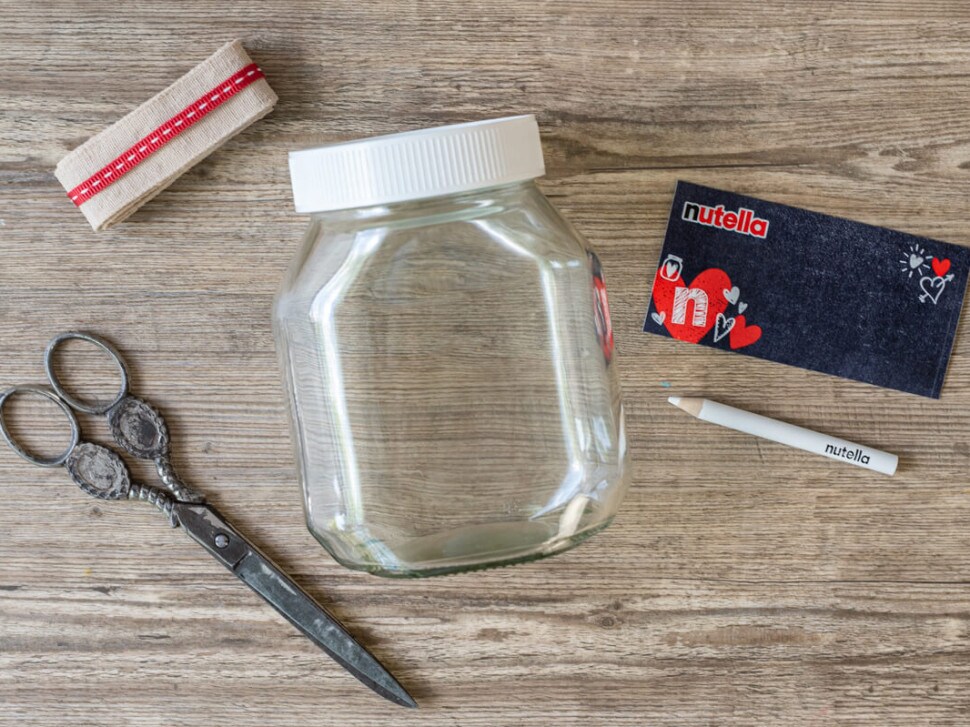 Close the lid, tie the ribbon around the filled Nutella® jar and stick the "You can do it!" chalkboard sticker over the ribbon onto the jar.