Breakfast banana split with Nutella®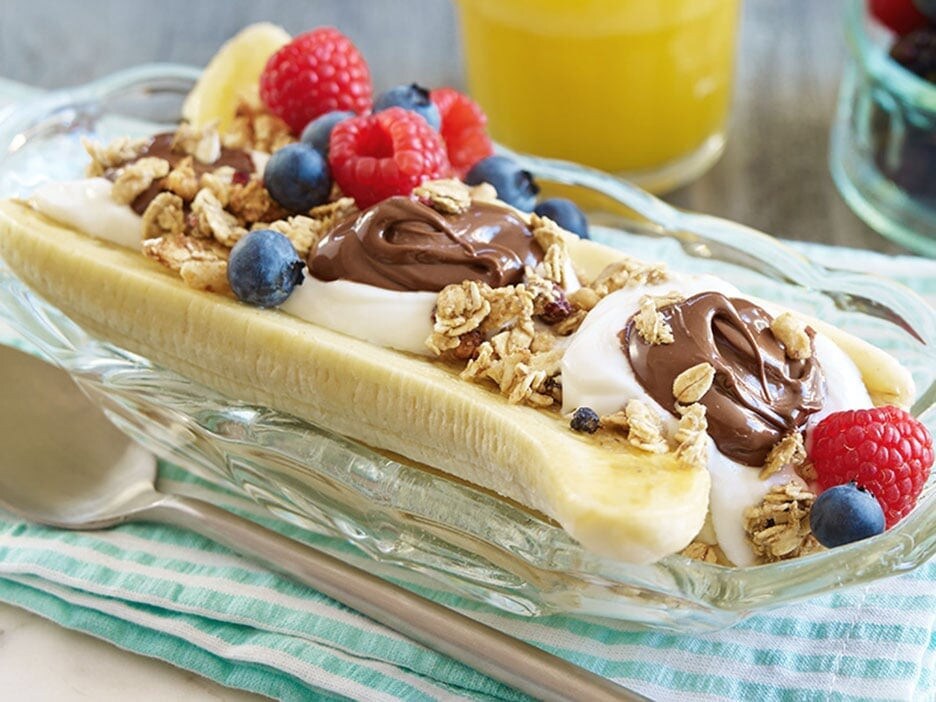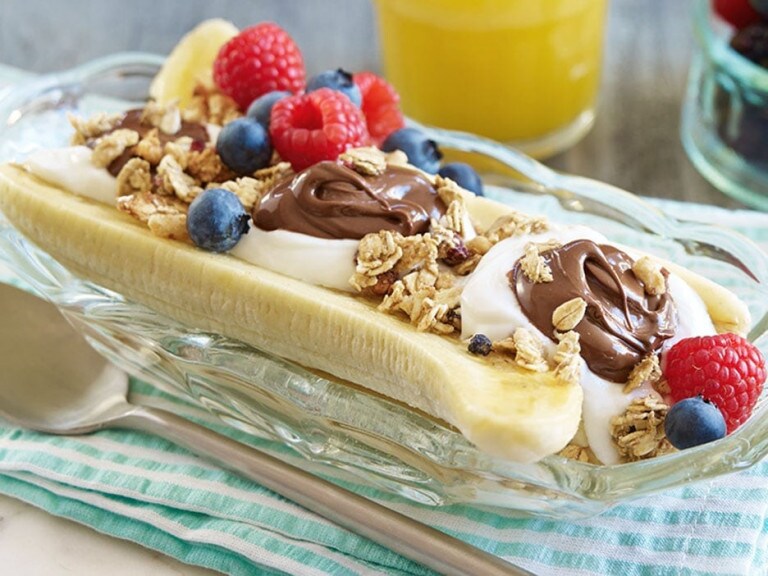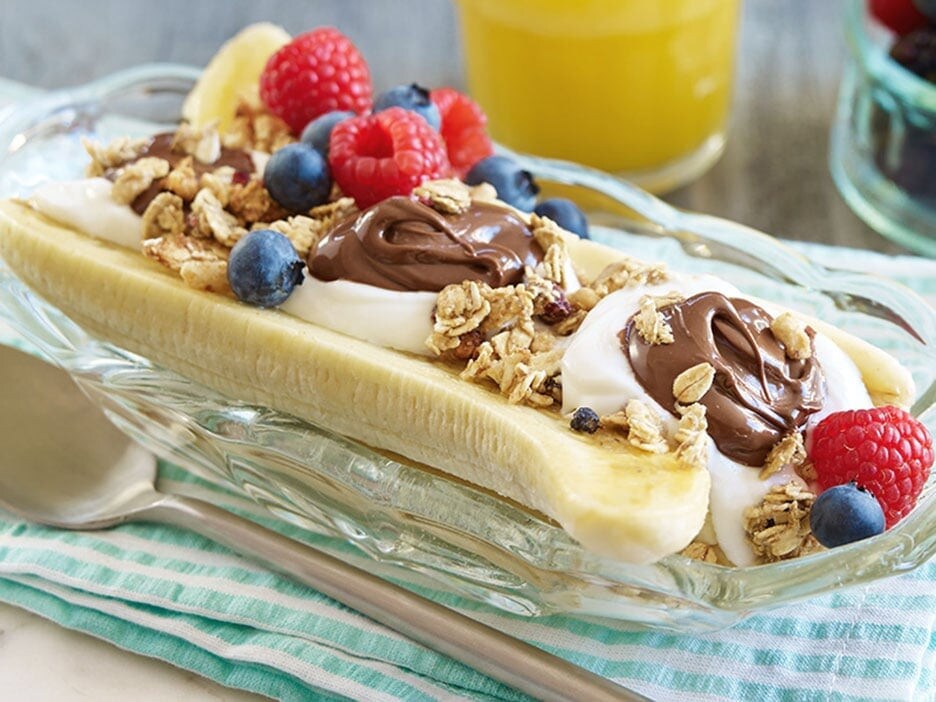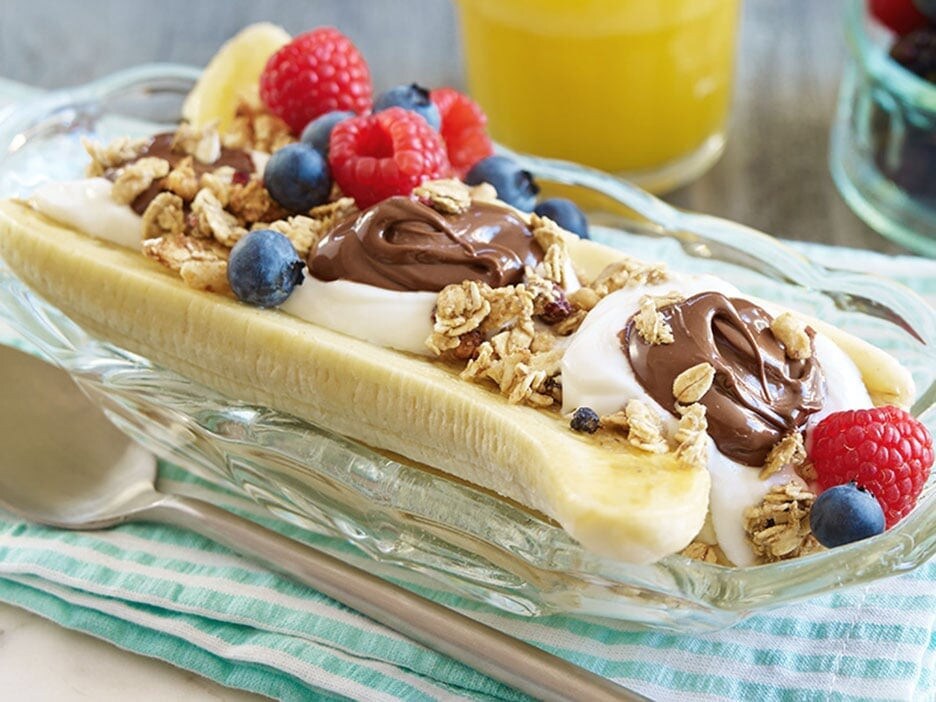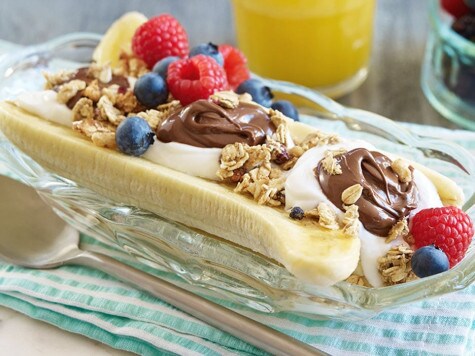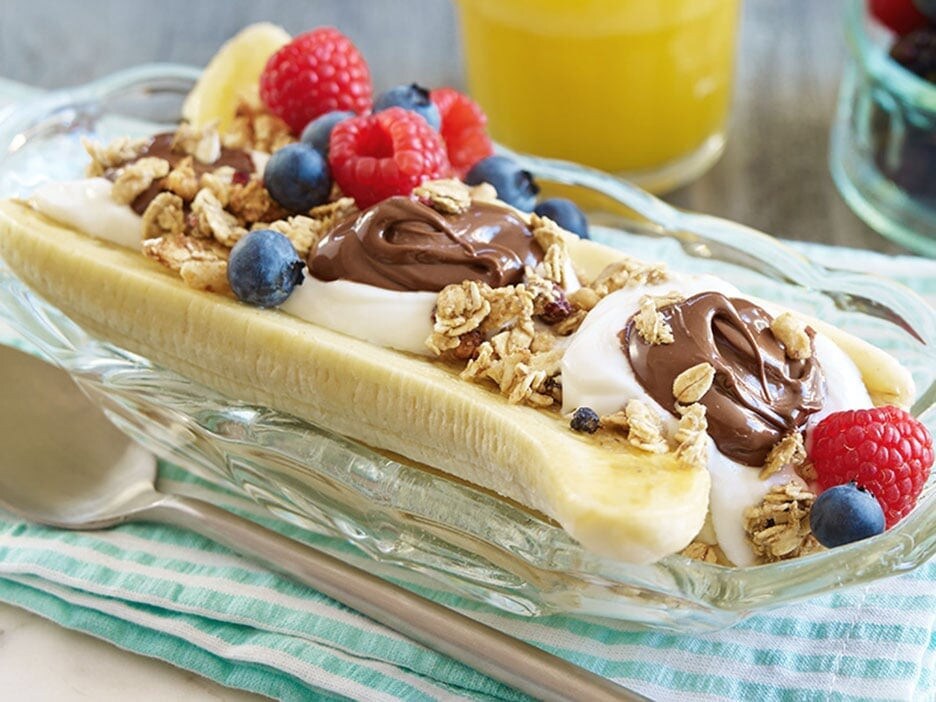 INGREDIENTS FOR 1 PORTION
1 banana, peeled and halved lengthwise

1/3 cup (80 mL) vanilla Greek yogurt

1 tbsp. (15 mL) Nutella®

2 tbsp. (30 mL) muesli cereal or granola

Other great topping ideas: cherries, strawberries, coconut, and chopped nuts.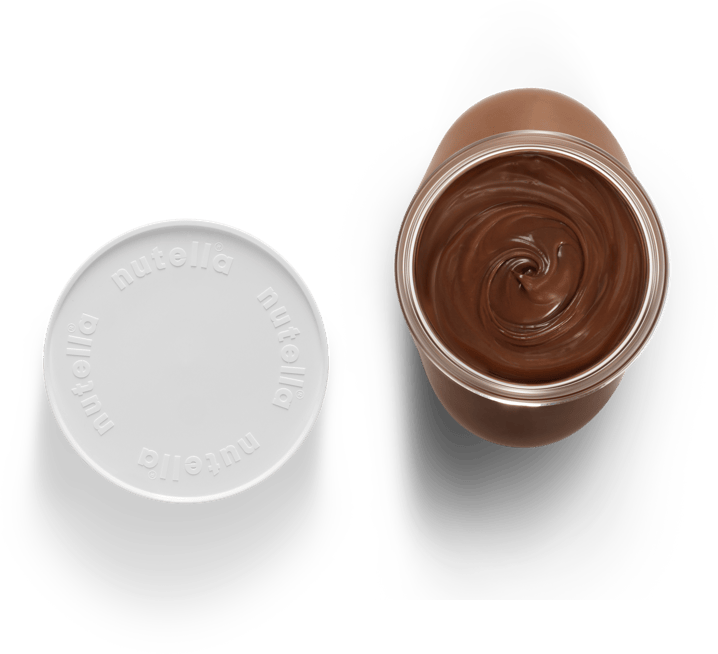 To prepare this delicious recipe, 15g of Nutella® per person is enough to enjoy!
STEPS
STEP 1

Split banana down the middle to make a "boat."

STEP 2

Add 3 dollops of yogurt down the middle of banana and spoon 3, 1 tsp (5 mL)-sized dollops of Nutella® on top of yogurt.

STEP 3

Sprinkle with muesli or granola and enjoy immediately with a glass of orange juice.
Share the recipe with the hashtag #nutellarecipe