Lahooh alhatharmi with Nutella®
This Saudi version of crepes is loved all across the Kingdom, especially on National Day. It's a great way to put smiles on faces when serving dessert, and this Nutella version will have those smiles bigger than ever before.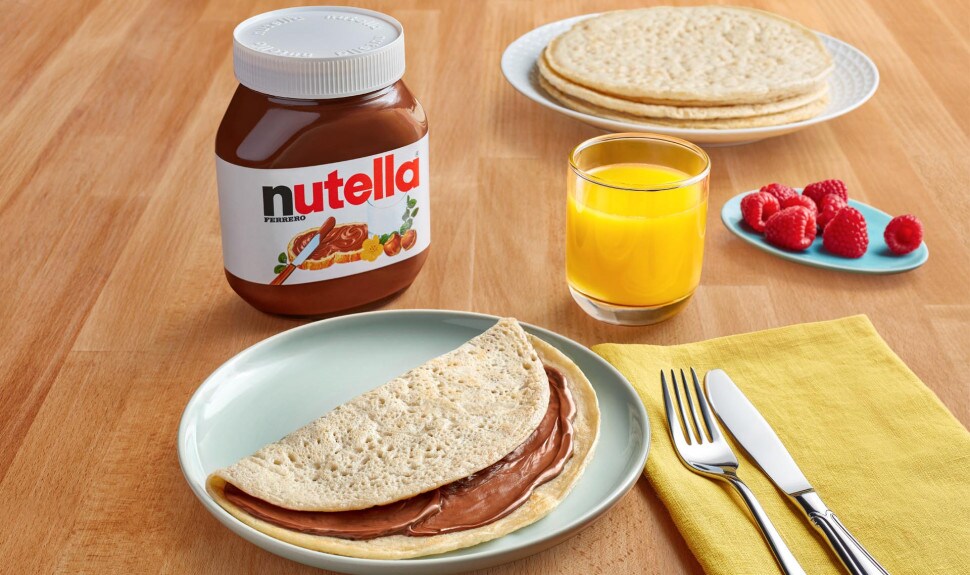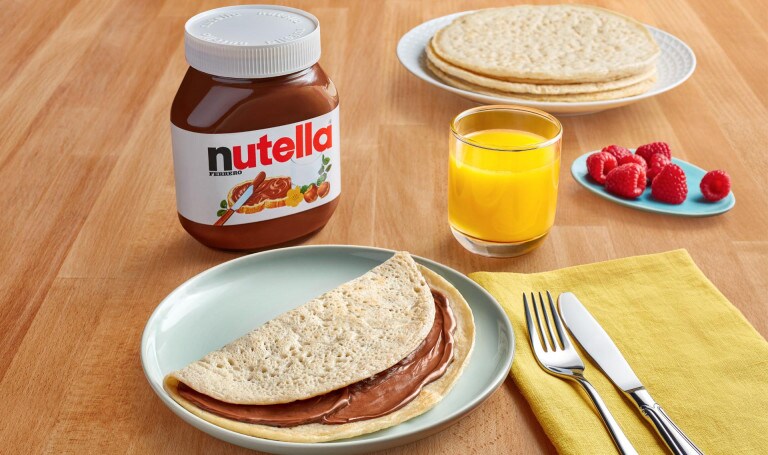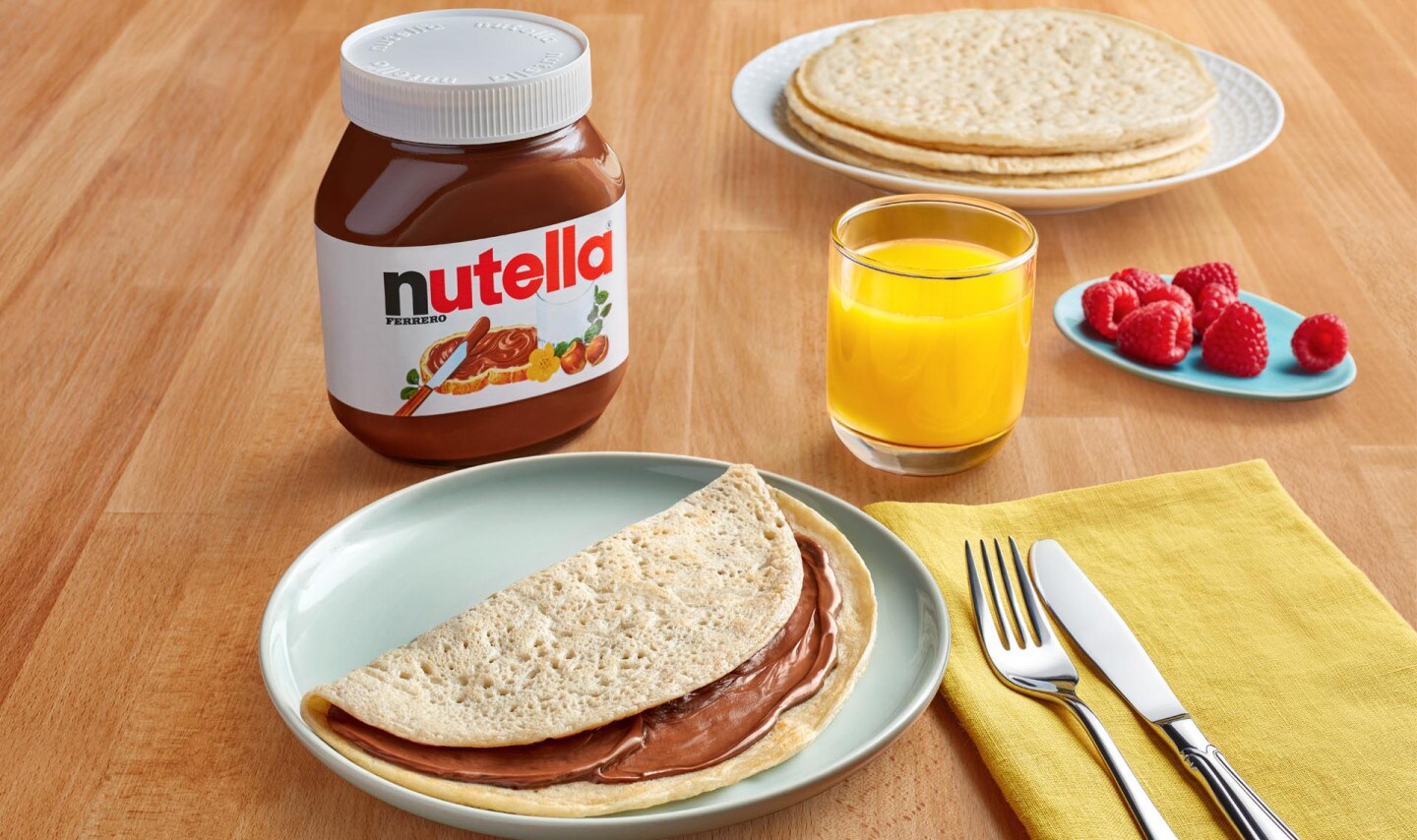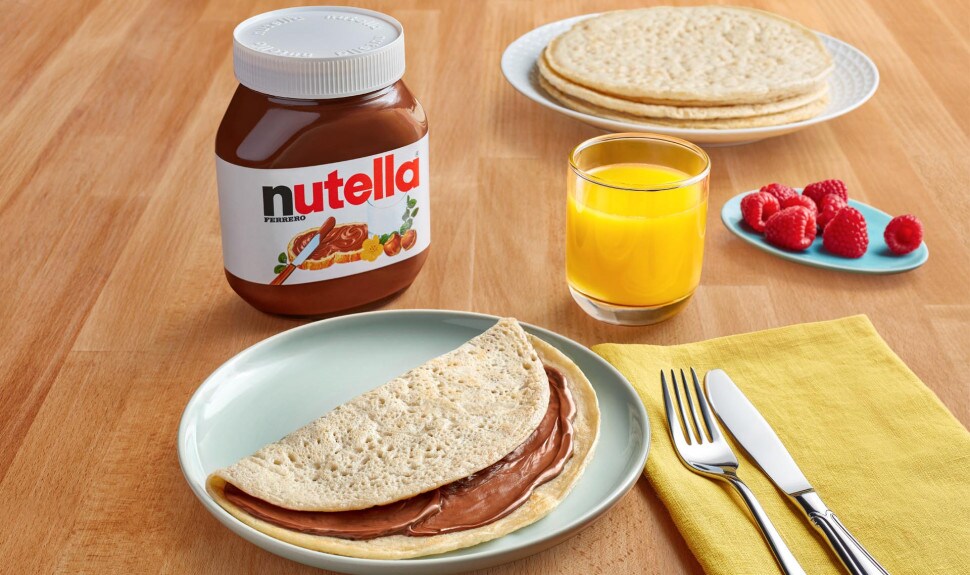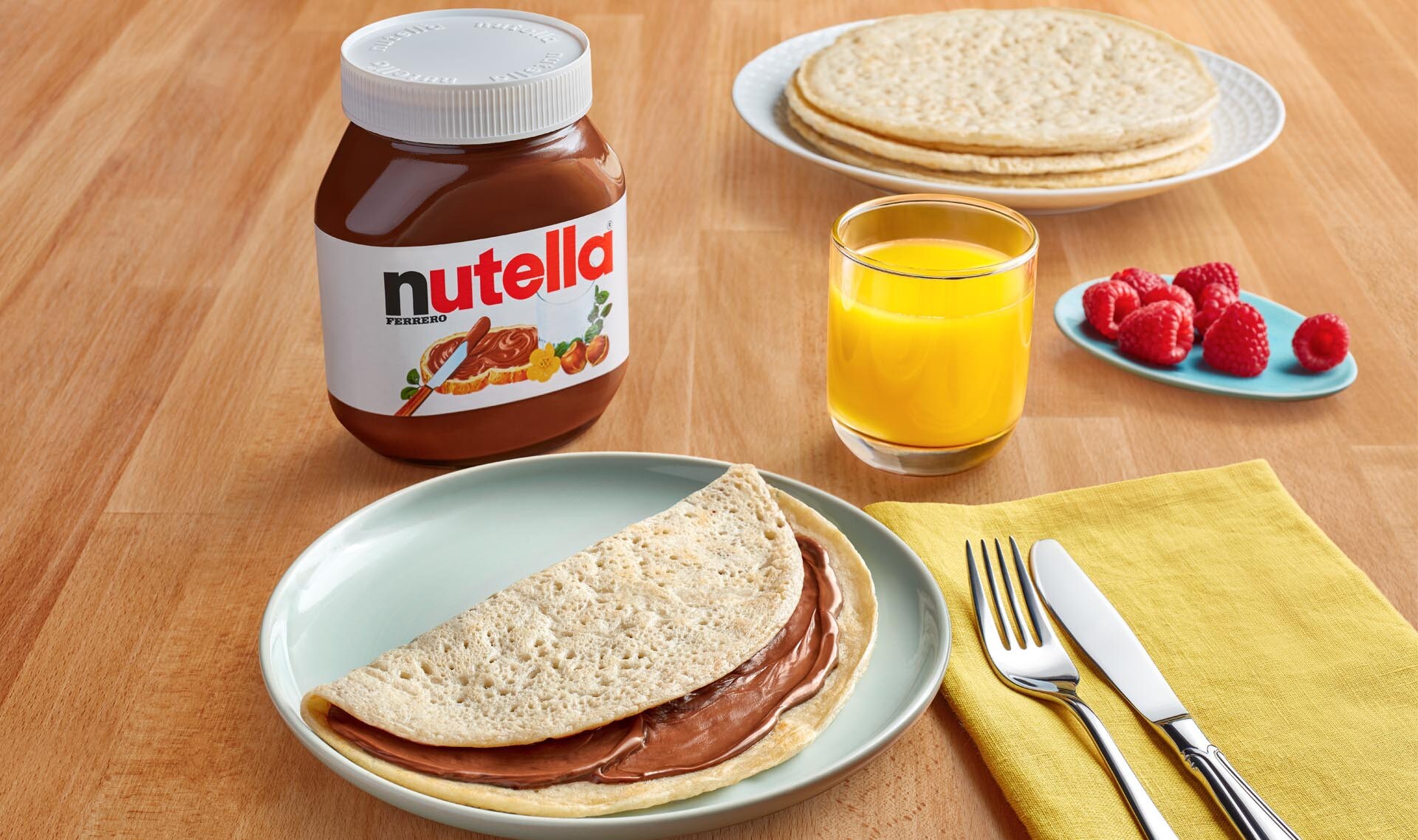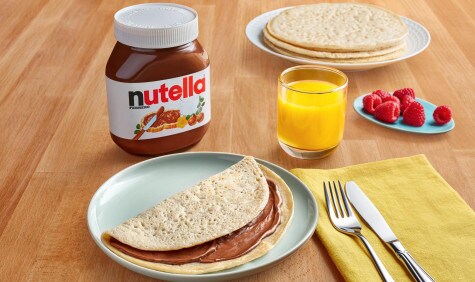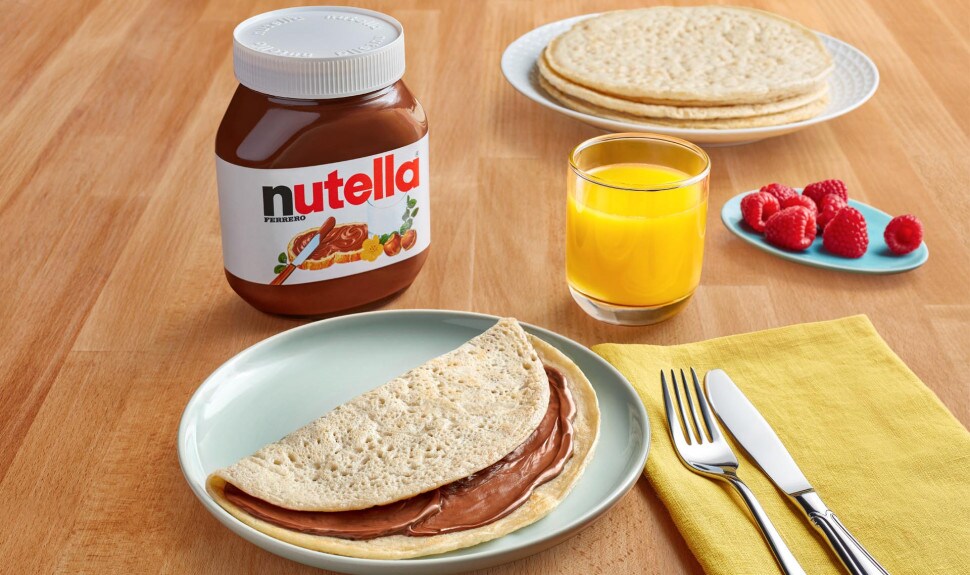 Ingredients
1 Cup Corn Flour or Corn Meal
1 1/2 Teaspoons Dry Yeast
2 Tablspoons Vegetable oil
120g Nutella (15g per serving)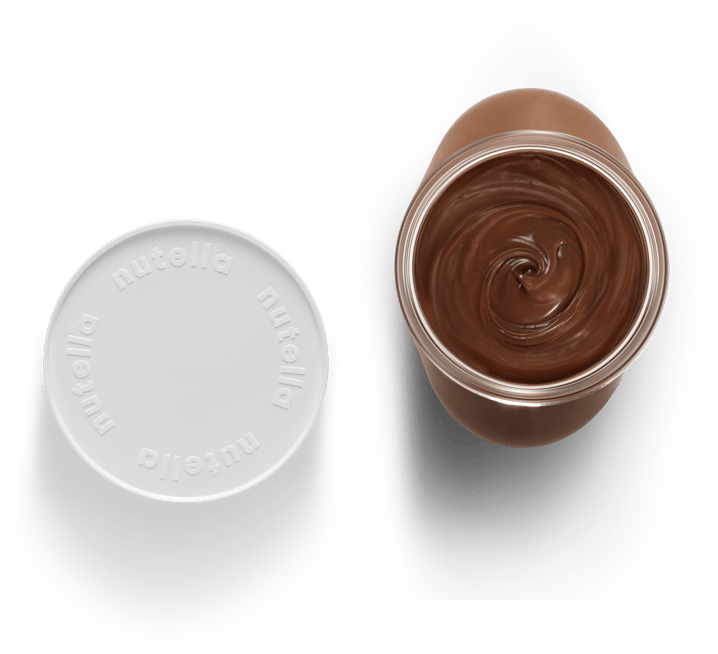 To prepare this delicious recipe, 15g of Nutella® per person is enough to enjoy!
Method:
STEP 1
Mix the all purpose flour with corn flour and lightly toast in a dry pan pan for a few minutes, allow to cool

STEP 2
Mix with the flour, yeast and salt and gradually add water and mix to a smooth consistency
STEP 3
Cover the mix with a damp dish cloth and allow to sit in a warm spot for an hour and half
STEP 4
Heat pan with a few drops of oil and add the mix, spreading quickly, once dry flip and cook for 30 seconds, repeat adding oil for each lahooh
STEP 5
Decorate with Nutella and serve
Share the recipe with the hashtag #nutellarecipe"