Blueberry buttermilk pancakes with Nutella®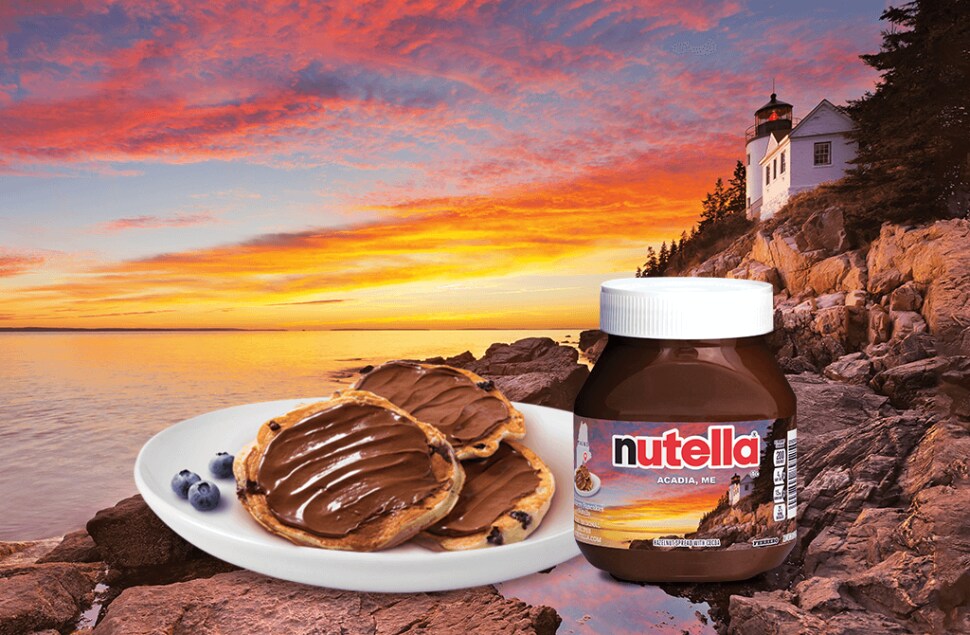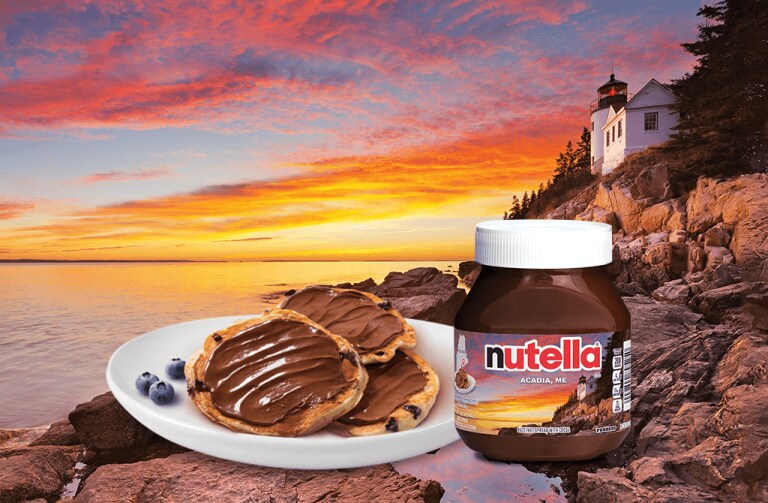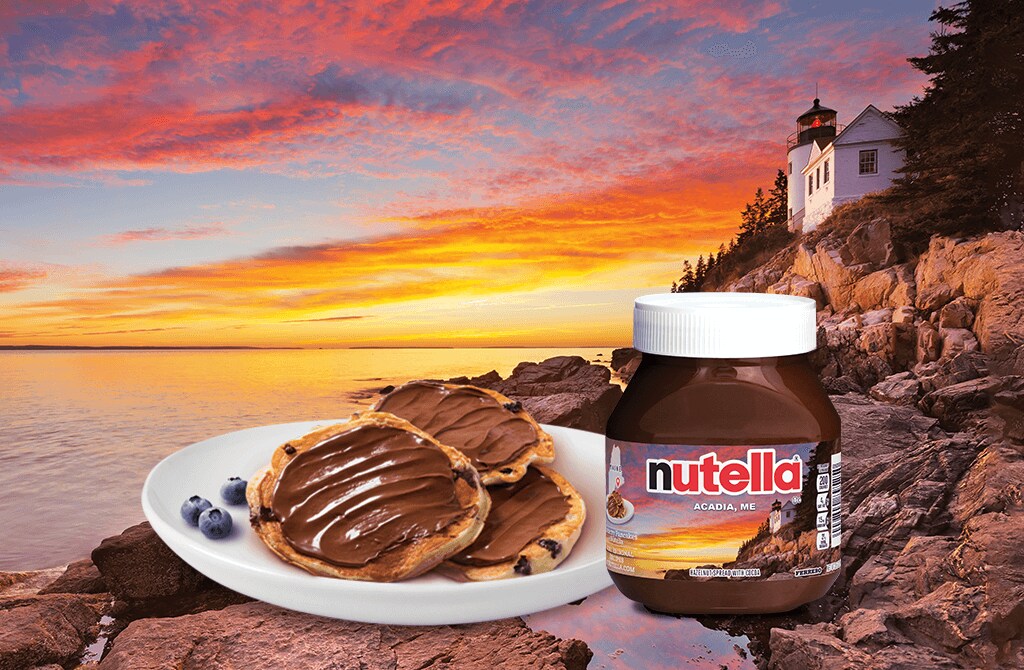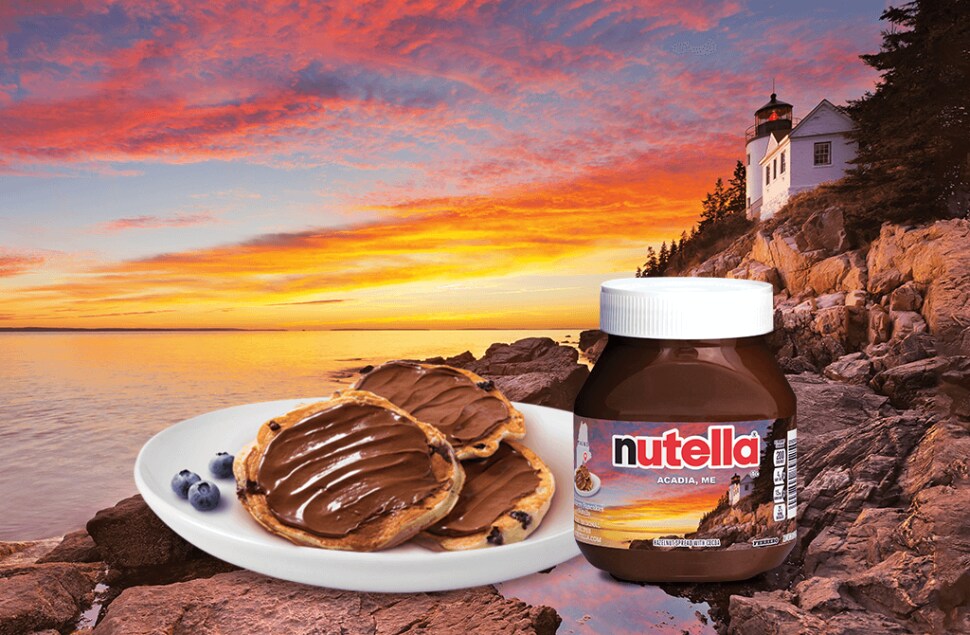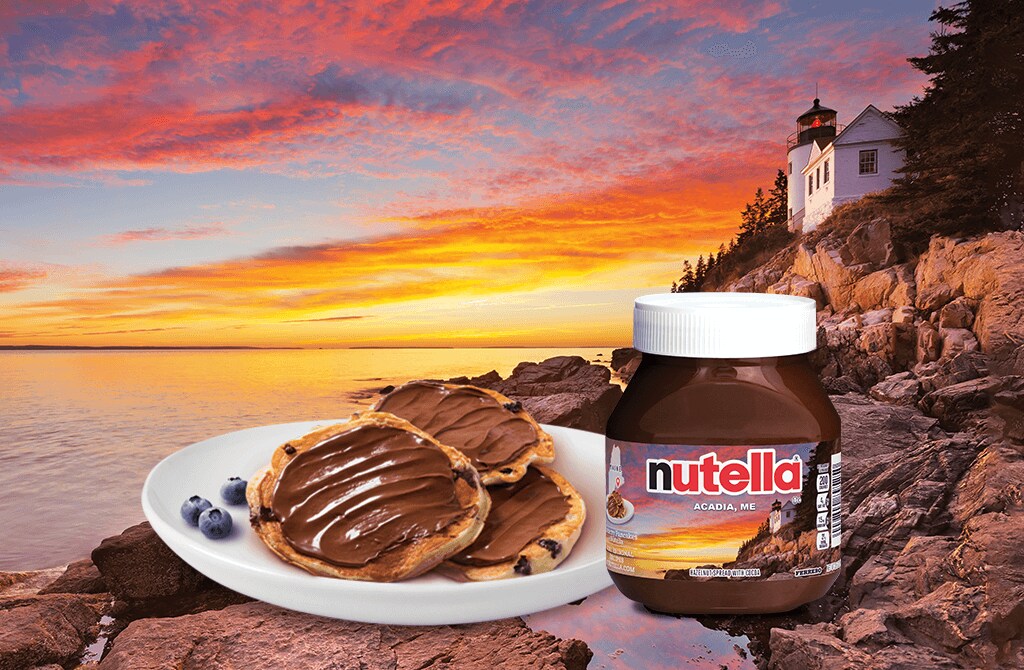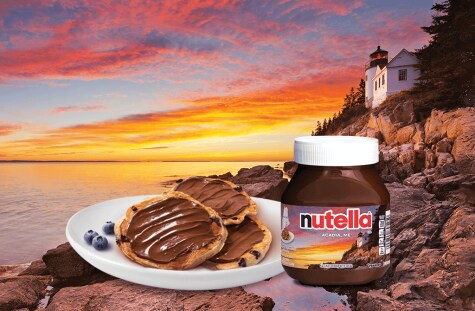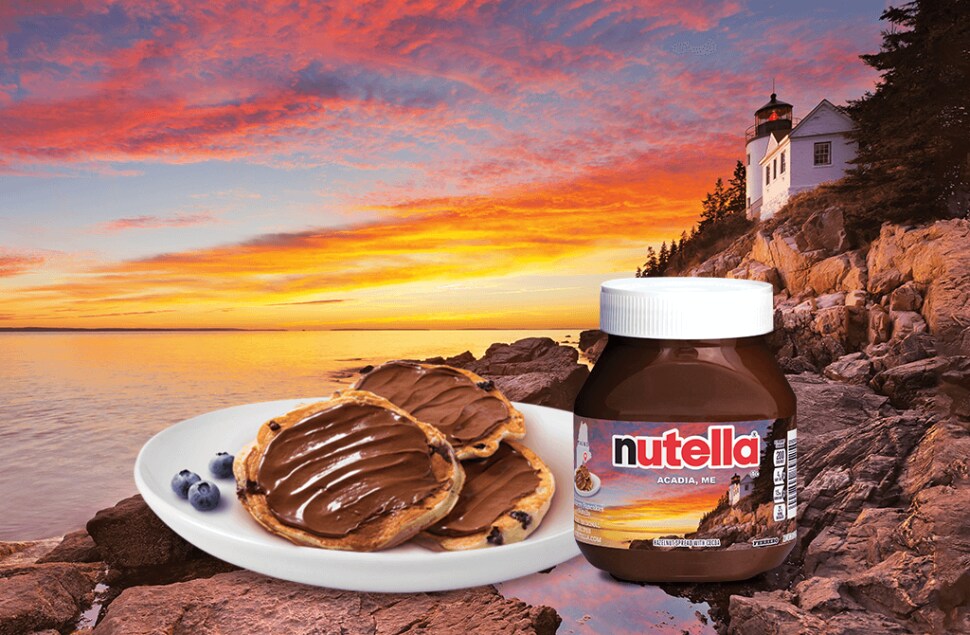 INGREDIENTS for 4 portions
1/4 tsp bicarbonate of soda
1/2 cup plain low-fat yogurt
3 tbsp melted butter, divided
1 cup fresh Maine blueberries, divided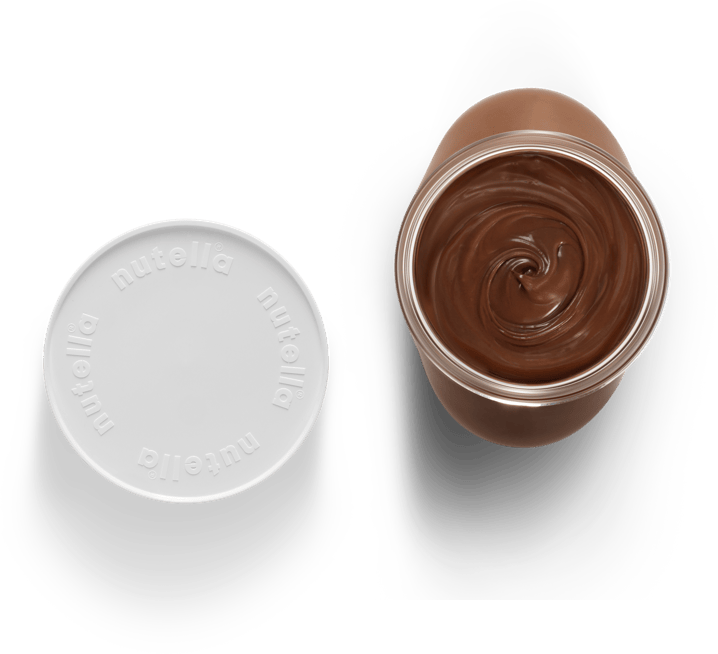 To prepare this delicious recipe, 1 tbsp of Nutella® per person is enough to enjoy!
METHOD
In a bowl whisk together flour, granulated sugar, baking powder, bicarbonate and salt.
In a separate bowl or liquid measuring cup, whisk milk with yogurt, egg and 2 tbsp of melted butter. Pour over dry ingredients. Whisk to combine. Fold in 1/2 cup of the Maine blueberries.
Heat skillet over medium heat.
Brush with some of the remaining butter.
Pour batter, approximately 1/4 cup for each pancake, into pan.
Cook until bubbles appear on top, about 2 minutes.
Flip and cook until golden brown.
Set aside to keep warm.
Repeat with remaining butter and batter.
Spread Nutella® evenly over pancakes. Serve with remaining fresh Maine blueberries.