Blueberry buttermilk pancakes with Nutella® hazelnut spread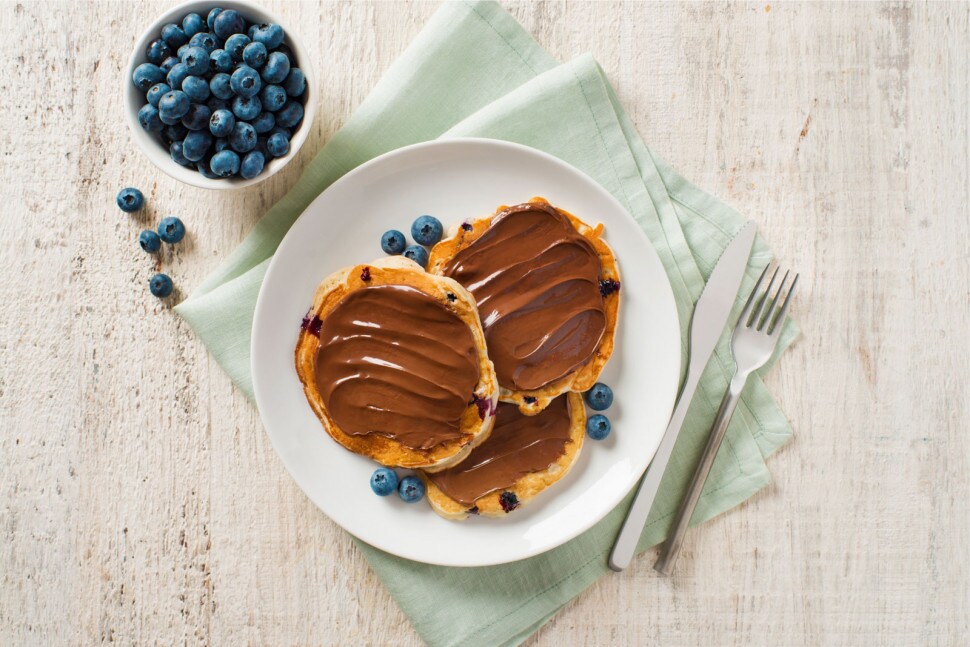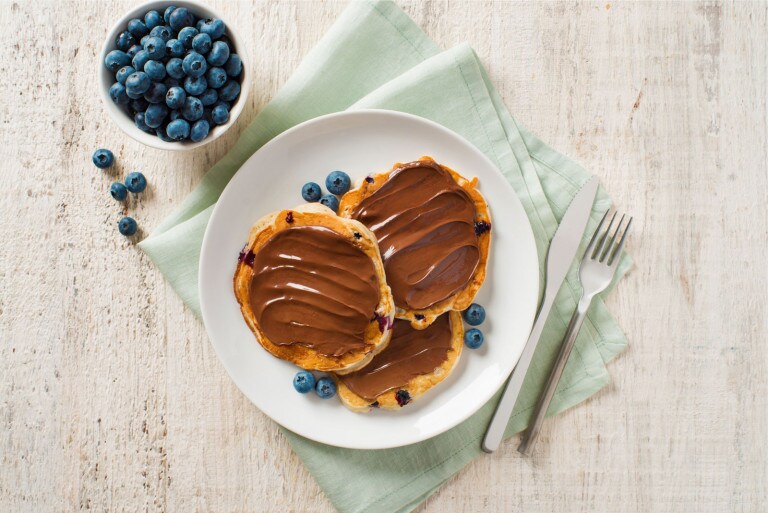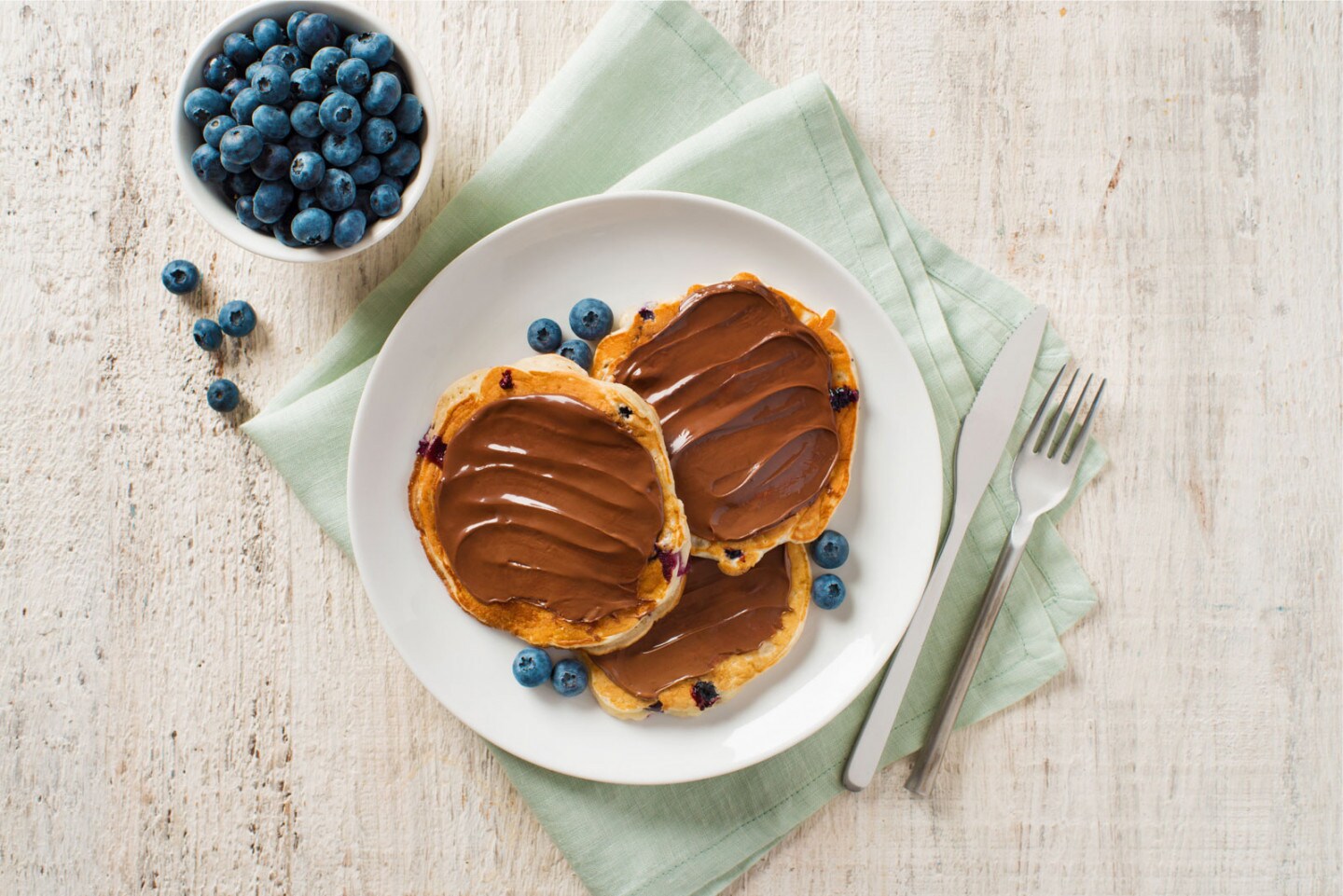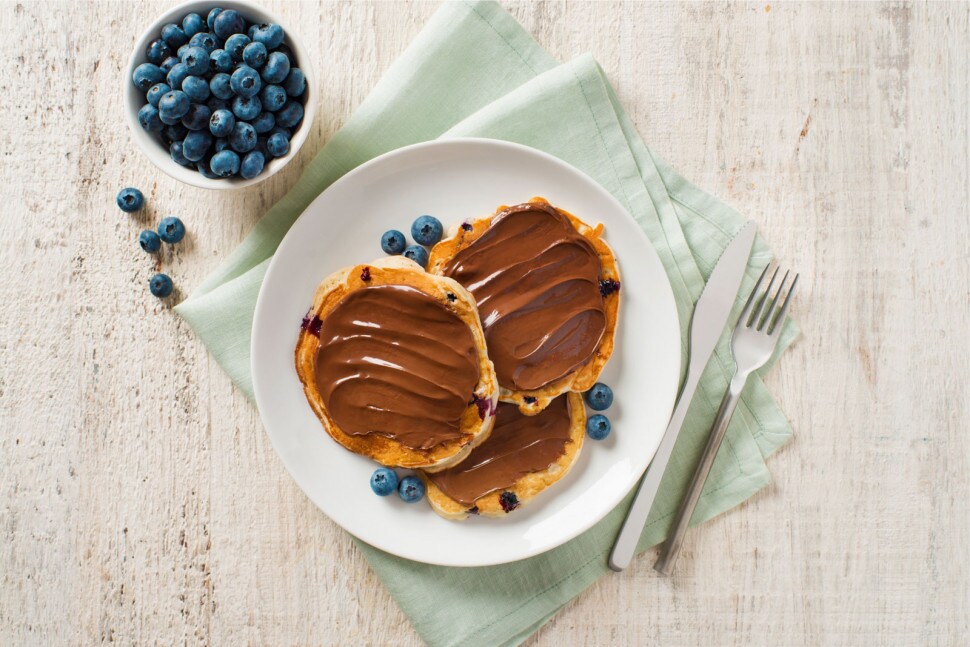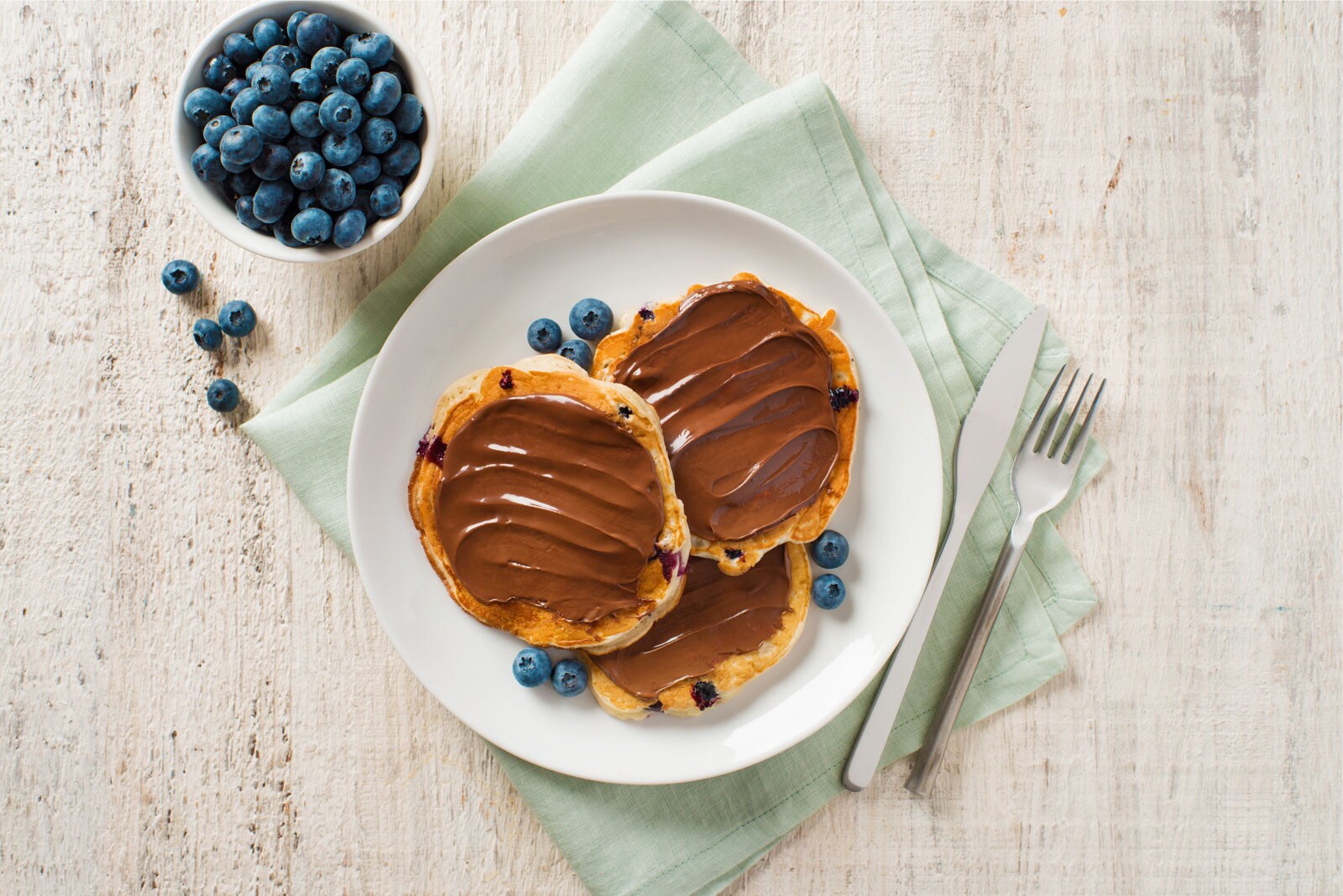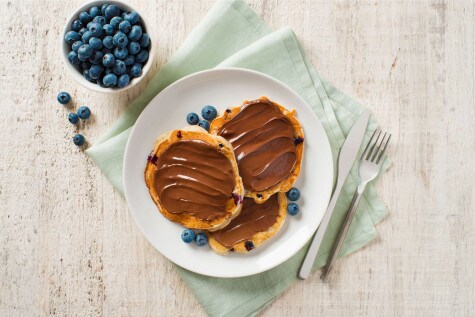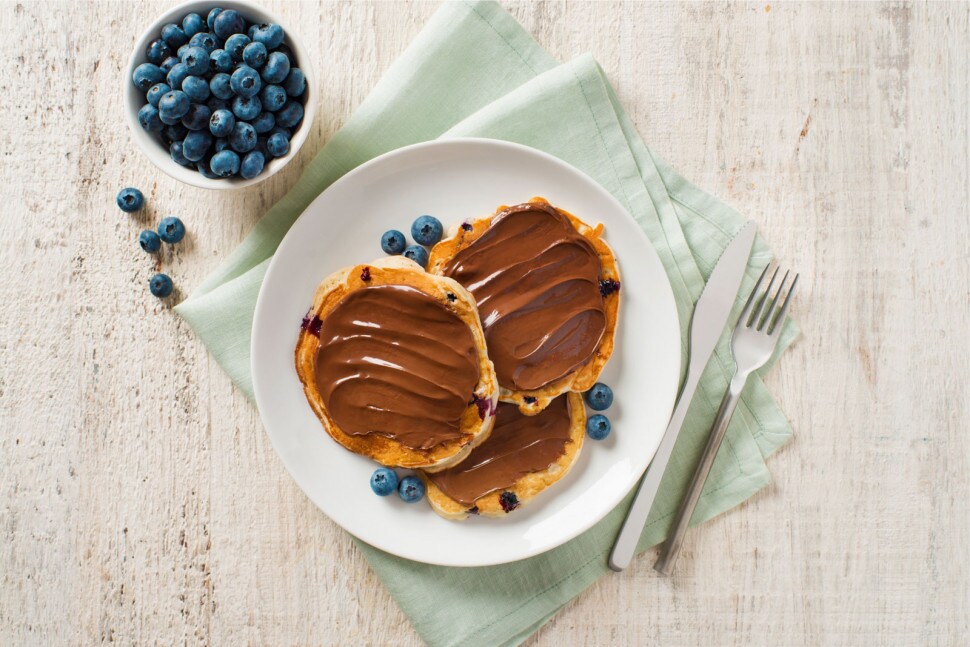 INGREDIENTS for 4 servings
2 cups Krusteaz® Buttermilk Complete Pancake Mix
1 tbsp melted butter (or non-stick cooking spray)
1 cup fresh blueberries, divided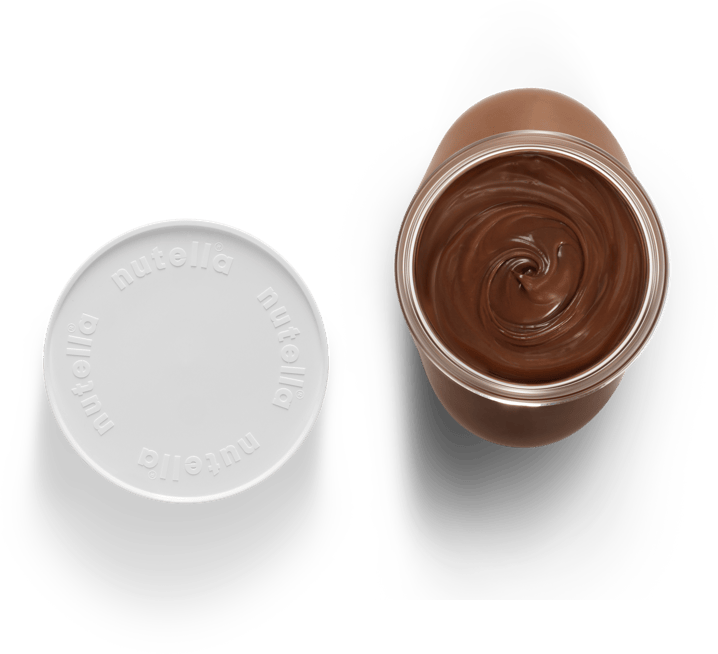 To prepare this delicious recipe, 1 tsp of Nutella® per person is enough to enjoy!
METHOD
STEP 1
Measure mix by lightly spooning it into measuring cup and leveling it off.

Whisk together pancake mix and cold water. Do not overmix. Gently fold in ½ cup of blueberries. Let batter stand 2 minutes.
STEP 2
Heat large non-stick skillet over medium heat or pancake griddle to 375°F. Lightly grease with melted butter or non-stick cooking spray.
STEP 3
Pour slightly less than 1/4 cup per pancake, into skillet or onto griddle.
STEP 4
Cook 1 – 1 ½ minutes per side. For light and fluffy pancakes, flip only once, when tops bubble and bottoms are golden brown. Set aside to keep warm.

Repeat with remaining butter and batter.
STEP 4
Spread Nutella® evenly over pancakes. Serve with remaining fresh blueberries.
Share the recipe with the hashtag #nutellarecipe
So fruity and so irresistible! Try our delicious and fresh recipe of blueberry buttermilk pancakes with Nutella®!