Bake Ahead Zucchini Bread with Nutella® hazelnut spread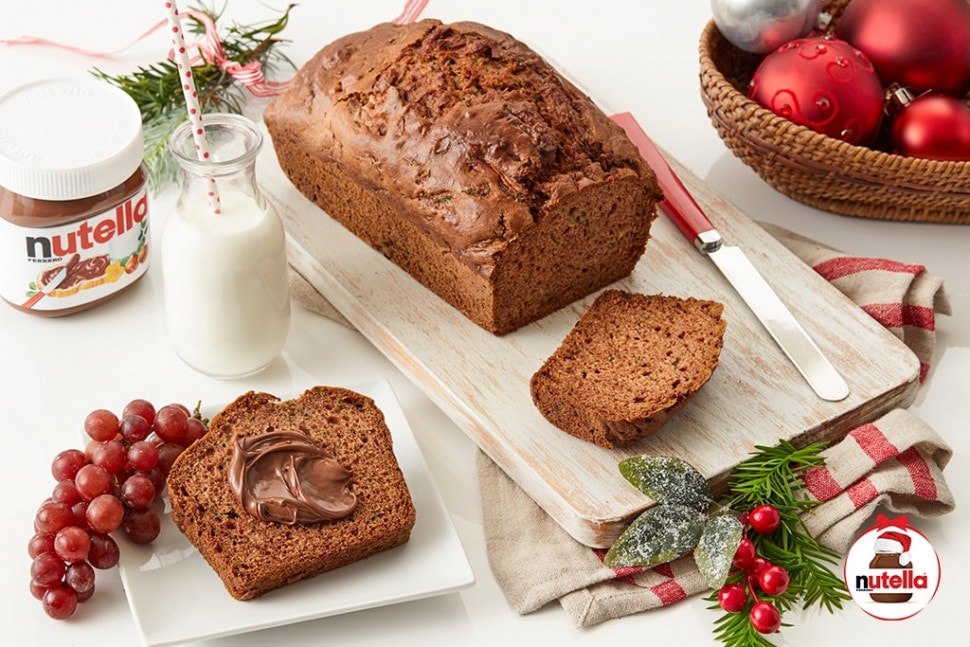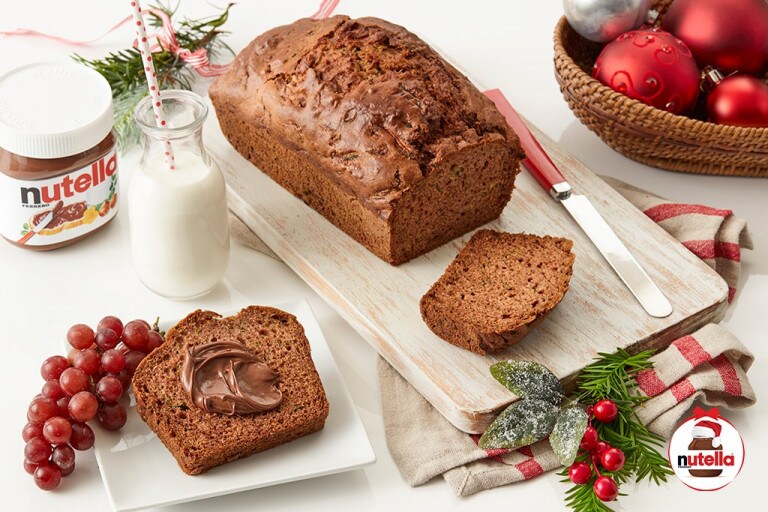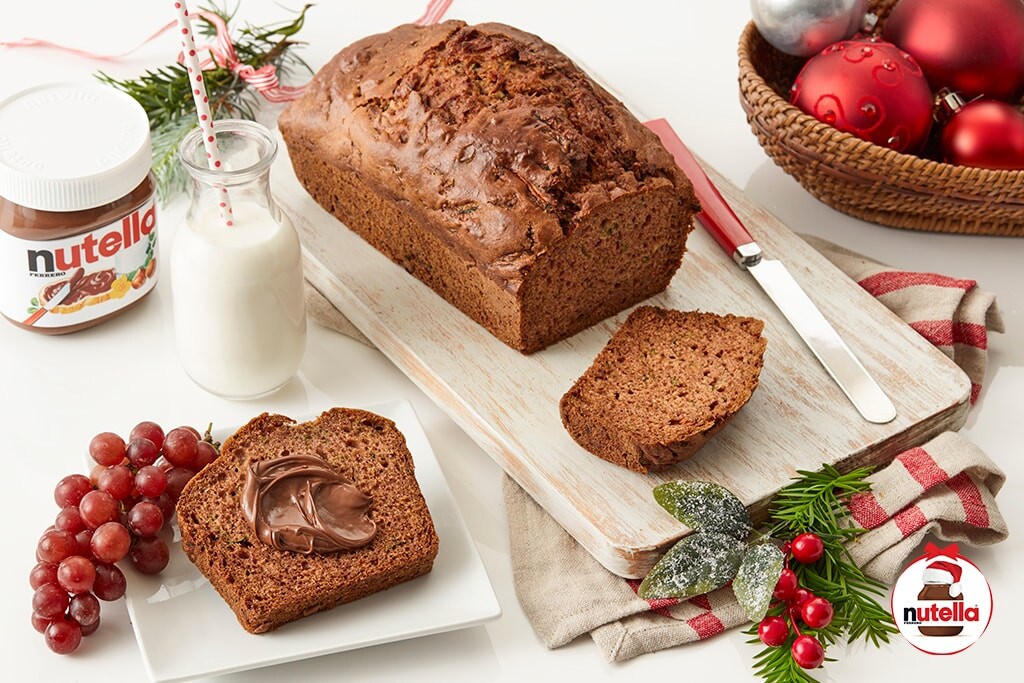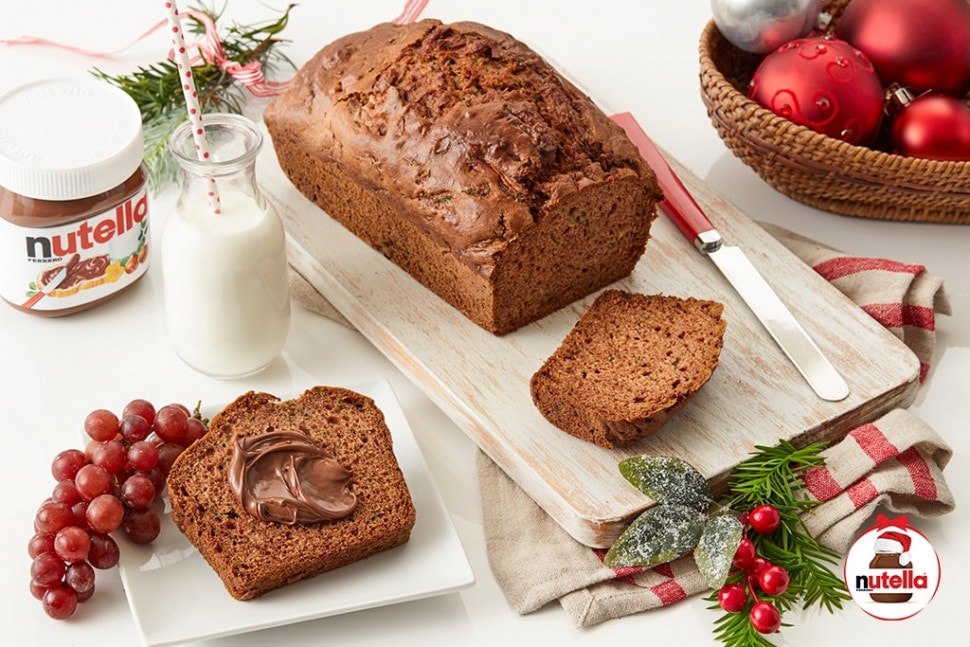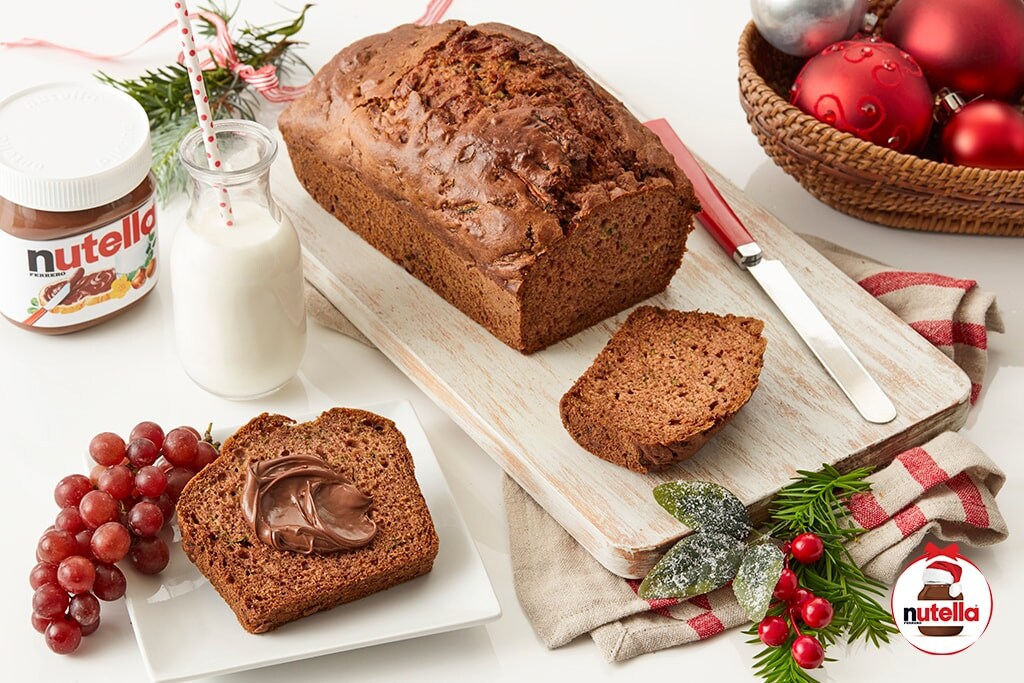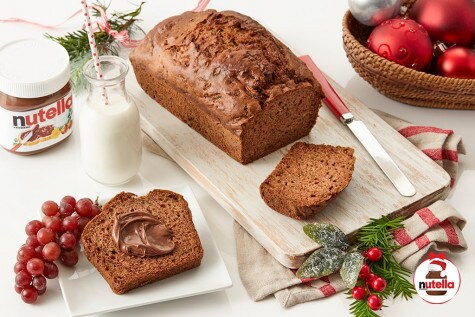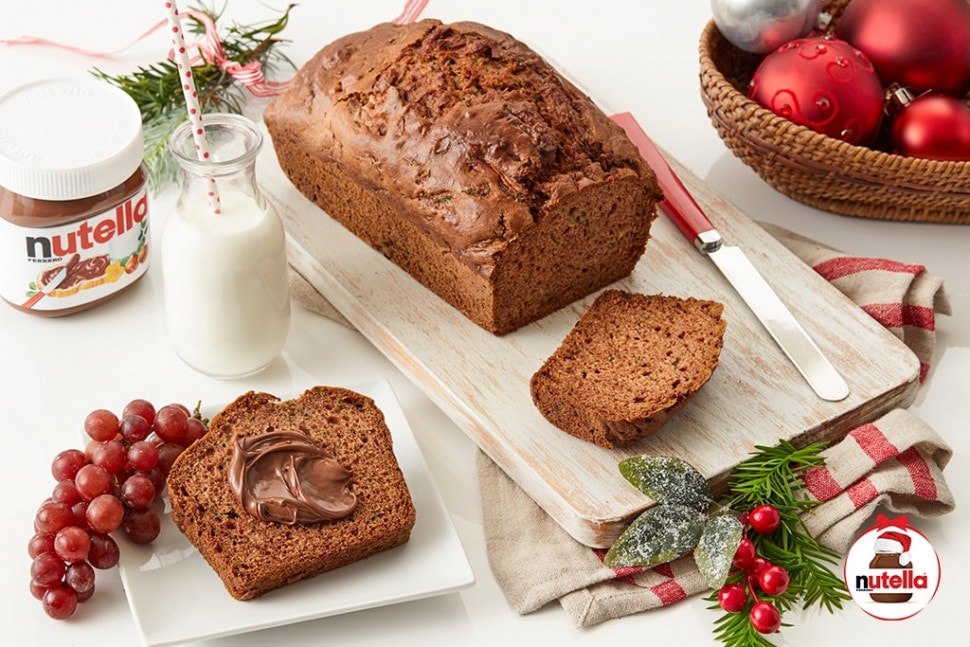 INGREDIENTS for 10 servings
1 cup finely shredded zucchini
10 tbsp Nutella® hazelnut spread, 1 tbsp per serving
METHOD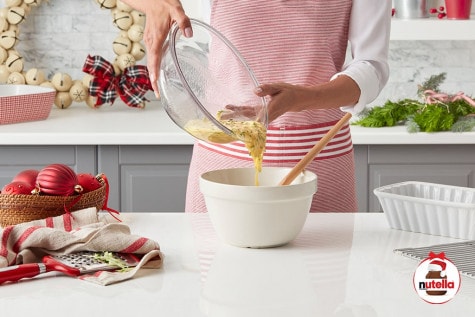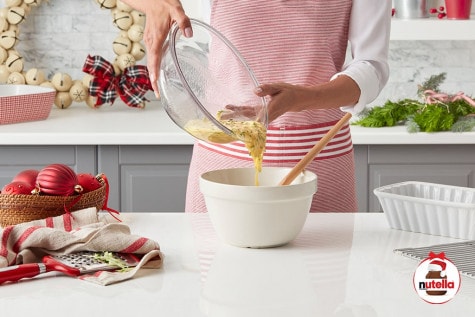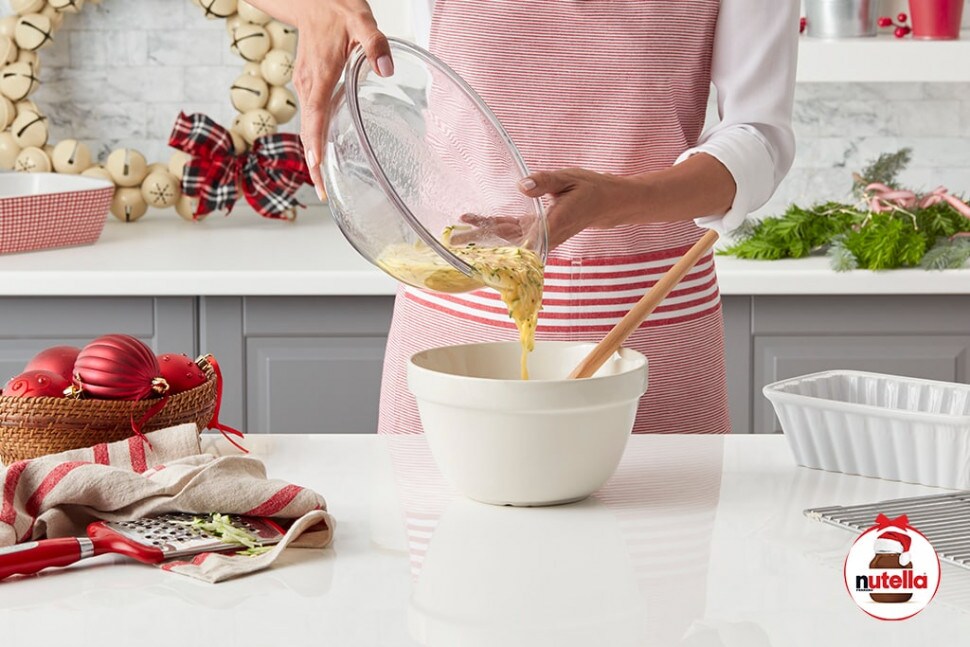 STEP 1
Pre-heat oven to 350° F.
Grease the bottom of a standard 8" x 4" loaf pan with shortening or non-stick spray.
In a large bowl, whisk together whole wheat and all-purpose flours, baking powder, baking soda, salt, and cinnamon.
In a separate medium bowl, whisk together eggs, buttermilk, oil, vanilla, and sugar. Whisk thoroughly then fold in the zucchini
Pour the wet ingredients into the dry ingredients, and stir until combined.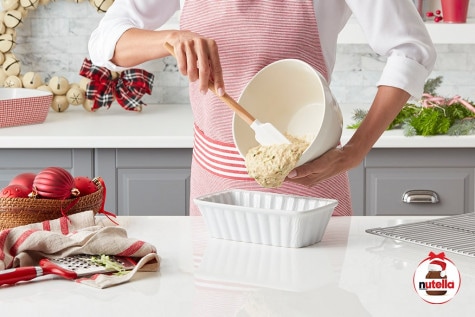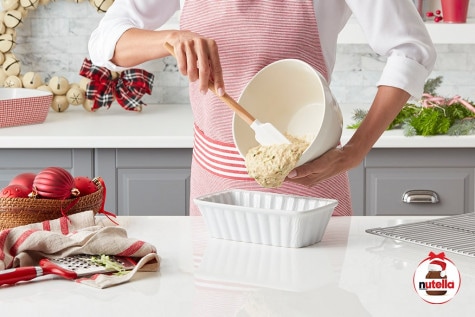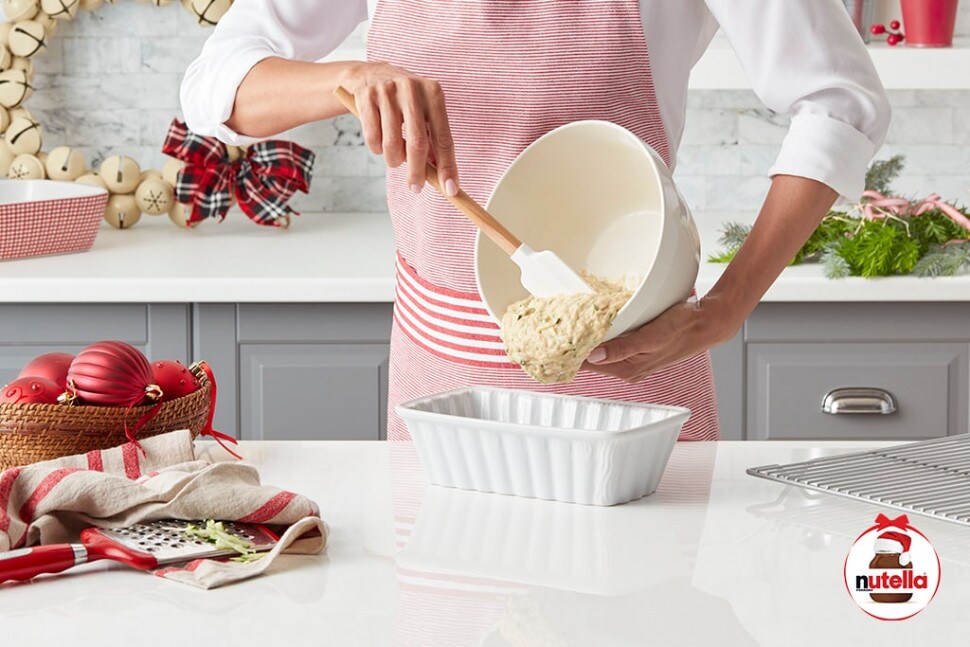 STEP 2
Pour the batter into the prepared pan and bake for 50 minutes, until a skewer inserted in the middle comes out clean.
Let cool completely, about 1 hour, before slicing. Cut loaf into 10 slices and spread slice with 1 tablespoon of NUTELLA® hazelnut spread. Serve with a glass of milk and a side of fruit.
Tip: Wrap tightly and store at room temperature up to 4 days, or refrigerate up to 10 days.