Cookie pops with Nutella® hazelnut spread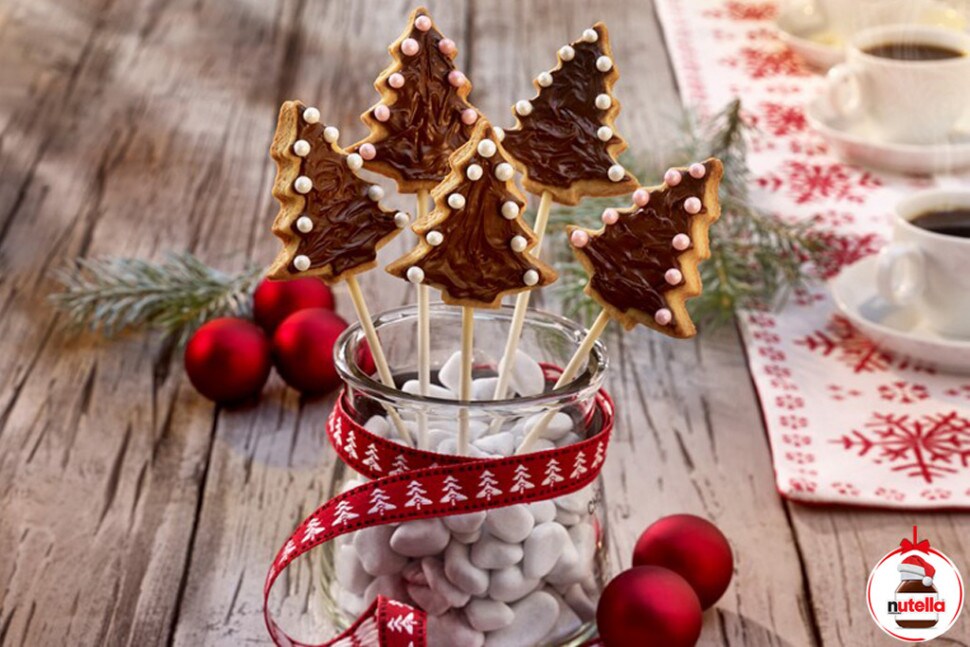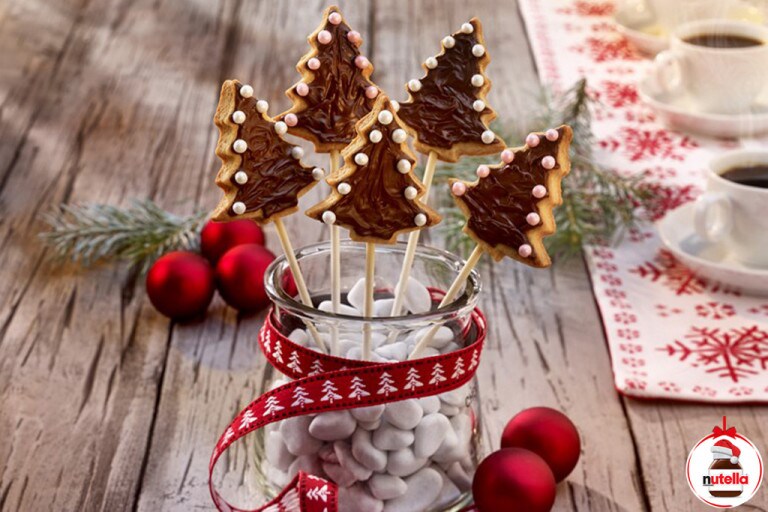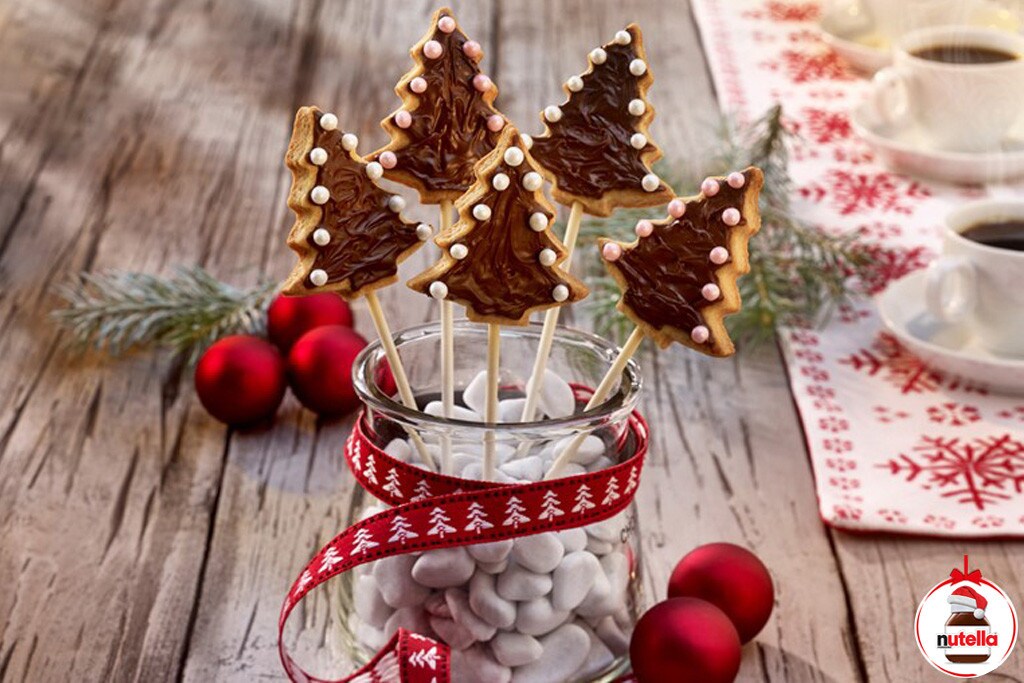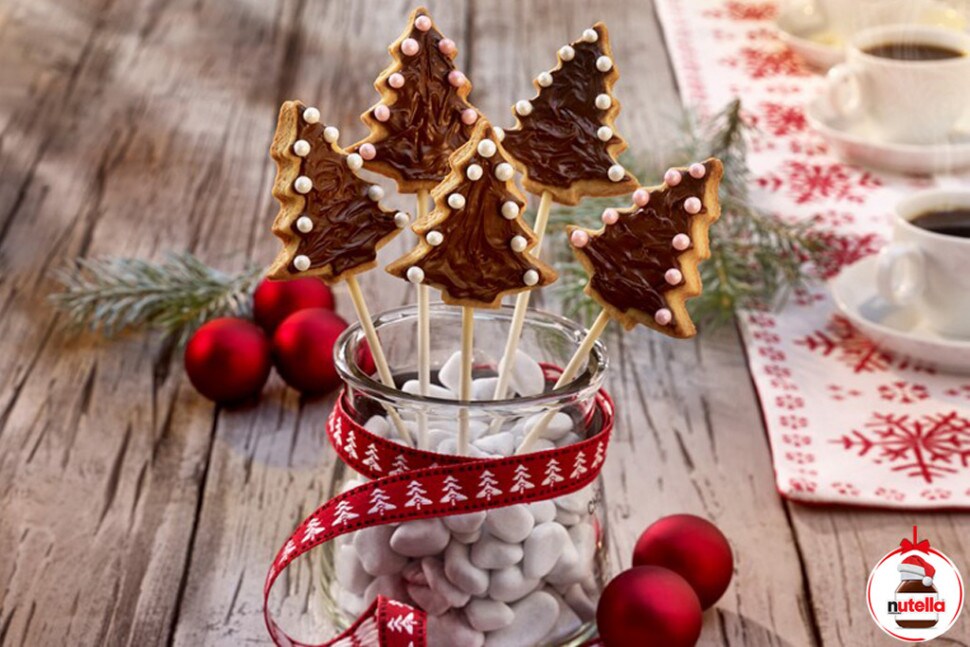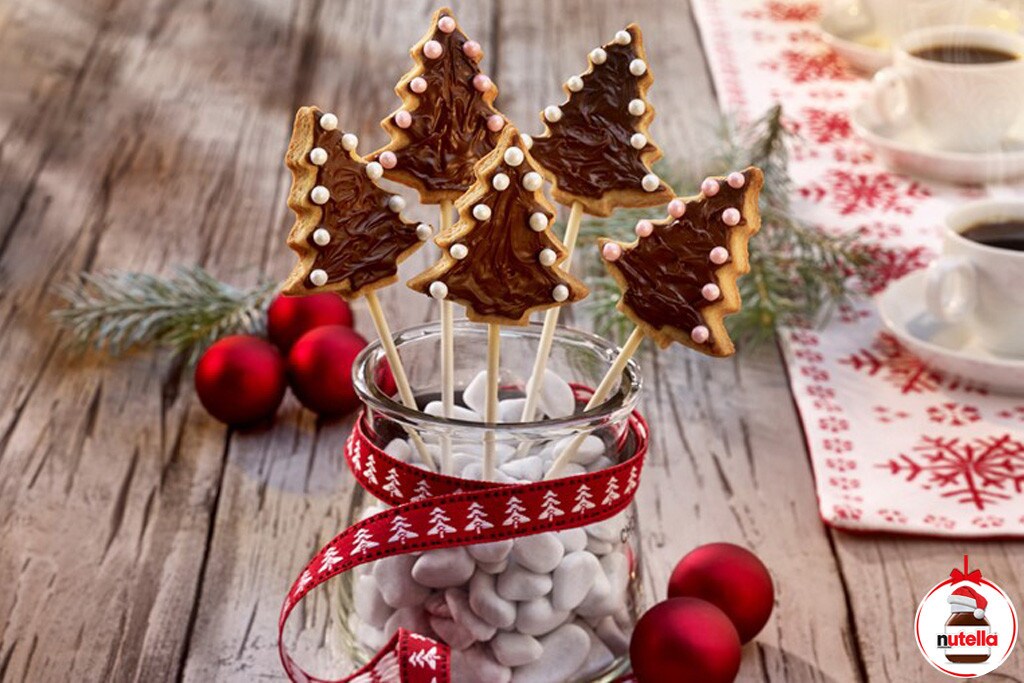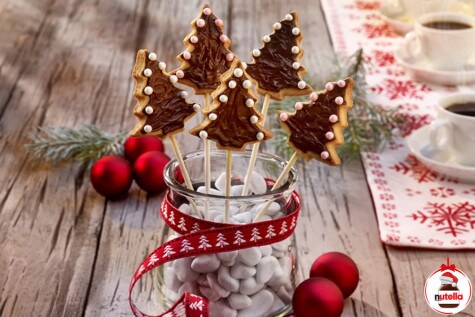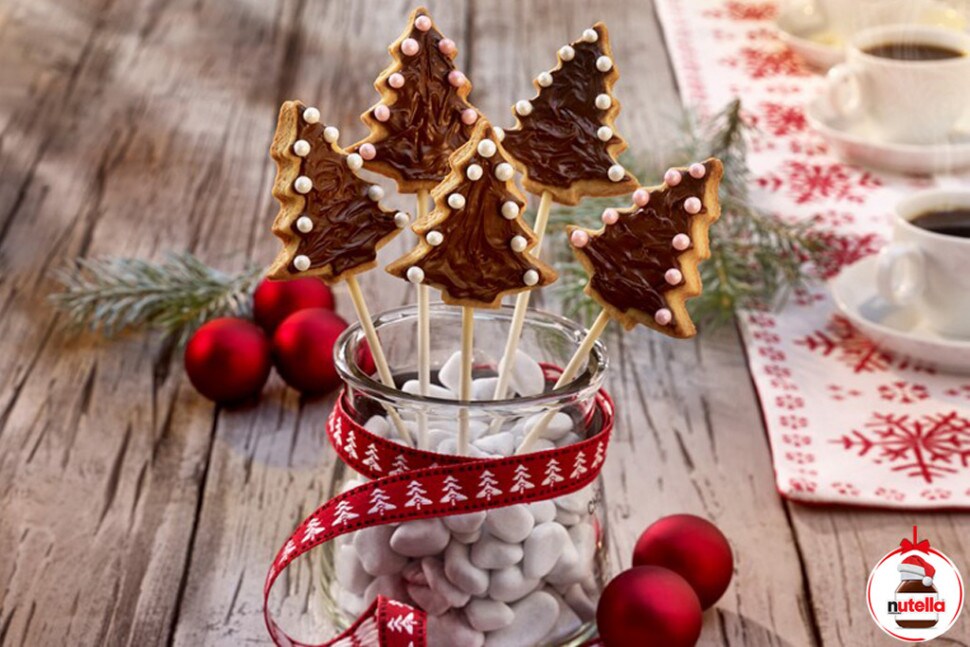 INGREDIENTS for 18 servings
1 1/2 cups whole wheat flour
For decorating:
1/2 cup Nutella® hazelnut spread
In addition:
Approx. 18 Cake-Pop sticks (oven stafe)
METHOD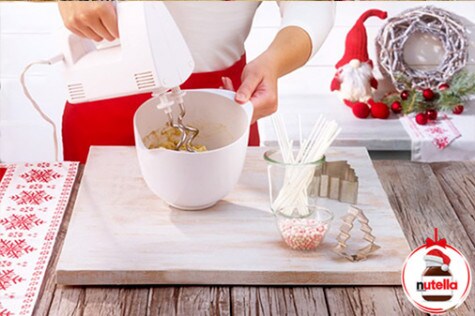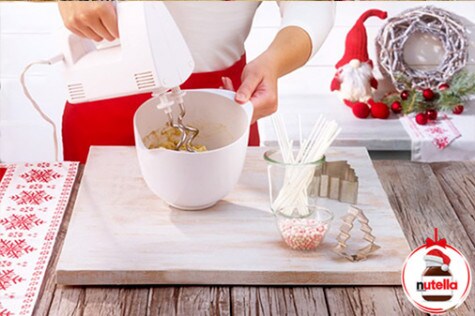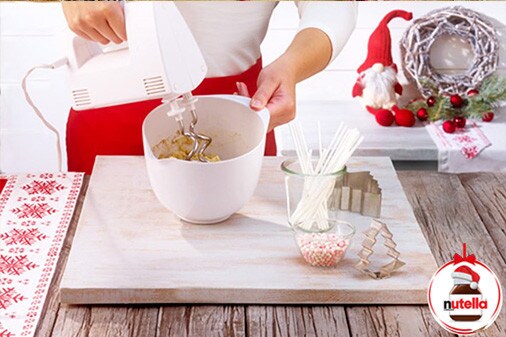 STEP 1
Beat butter, sugar, salt and egg in a medium bowl. Add flour. Using an electric mixer beat until dough just comes together. Wrap in plastic wrap; refrigerate for 30 minutes.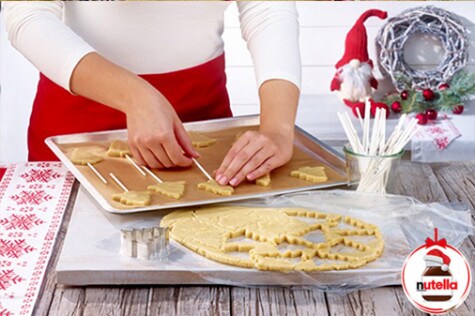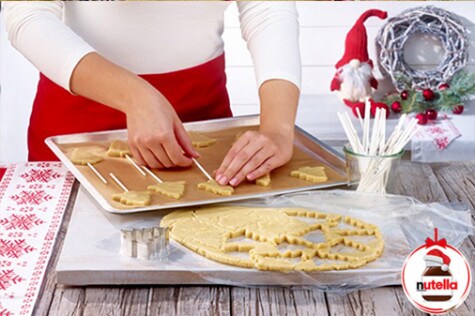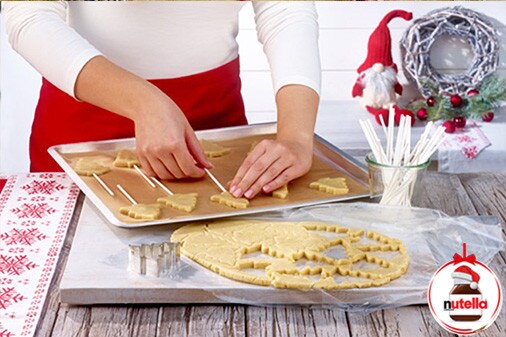 STEP 2
Preheat oven to 350°F.
Roll out the dough on a floured working surface to a 1/4-inch thickness. Using a 3-inch cookie cutter, cut out trees or other shapes. Transfer cookies to parchment paper—lined baking sheets. Insert a cake-pop stick into the base of each cookie.
Bake for 10 to 12 minutes, or until lightly golden around the edges.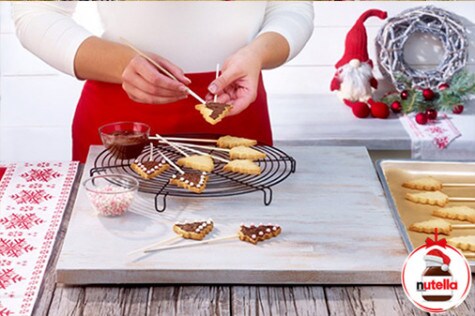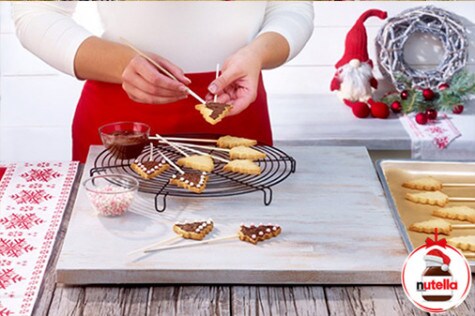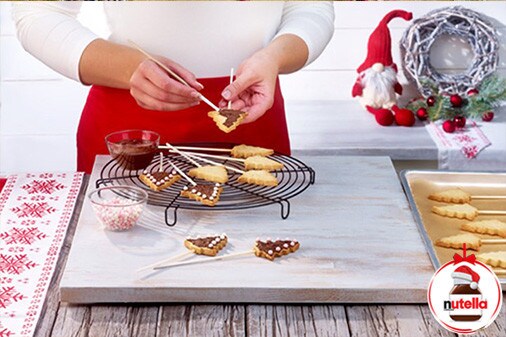 STEP 3
Let cookies cool on the rack. Spread Nutella® hazelnut spread onto tops of cookies; decorate with sugar pearls.