Cranberry and Nut Banana Bread with Nutella® hazelnut spread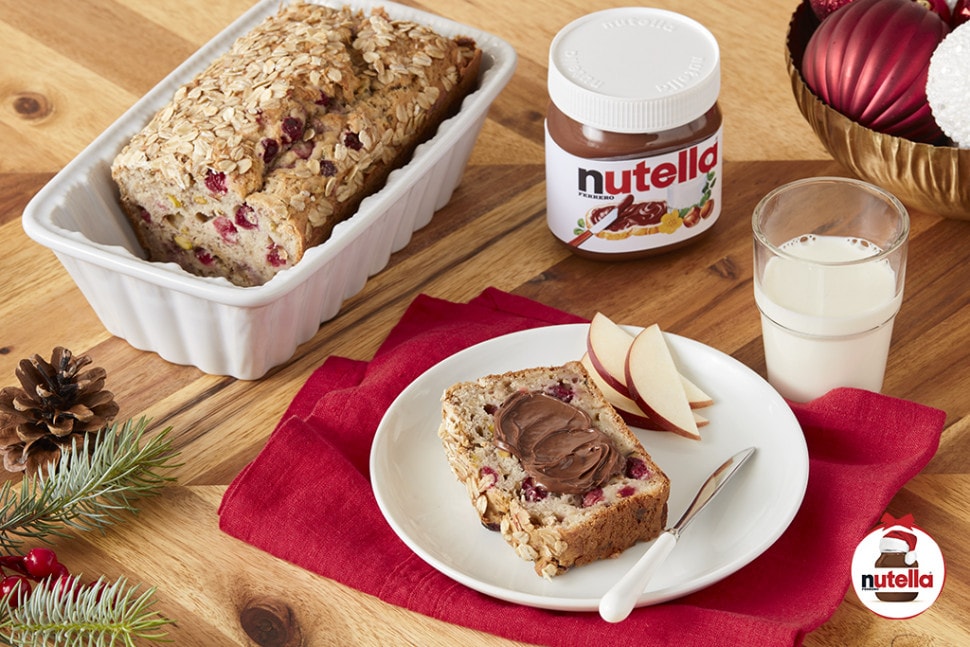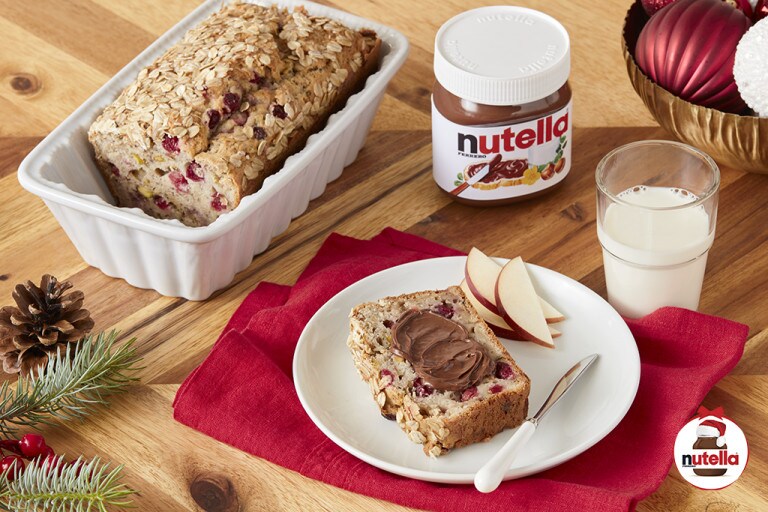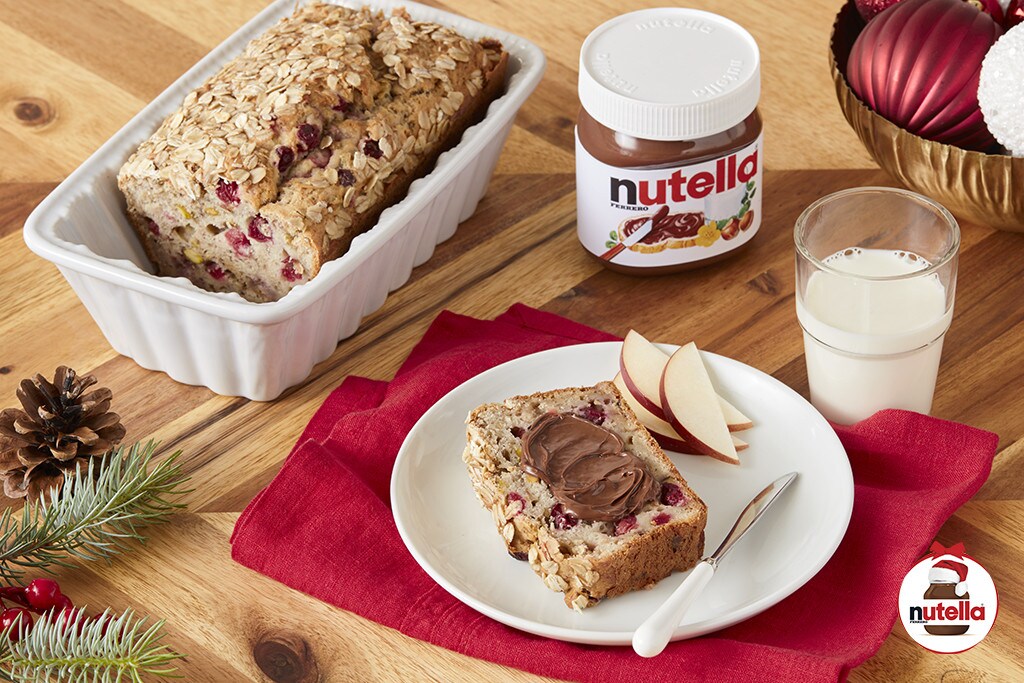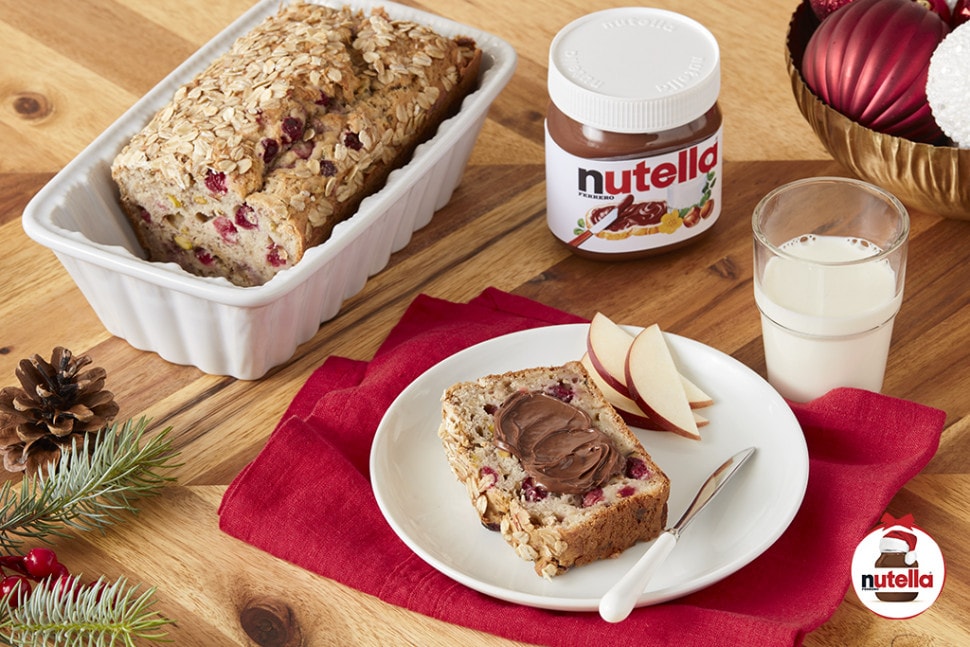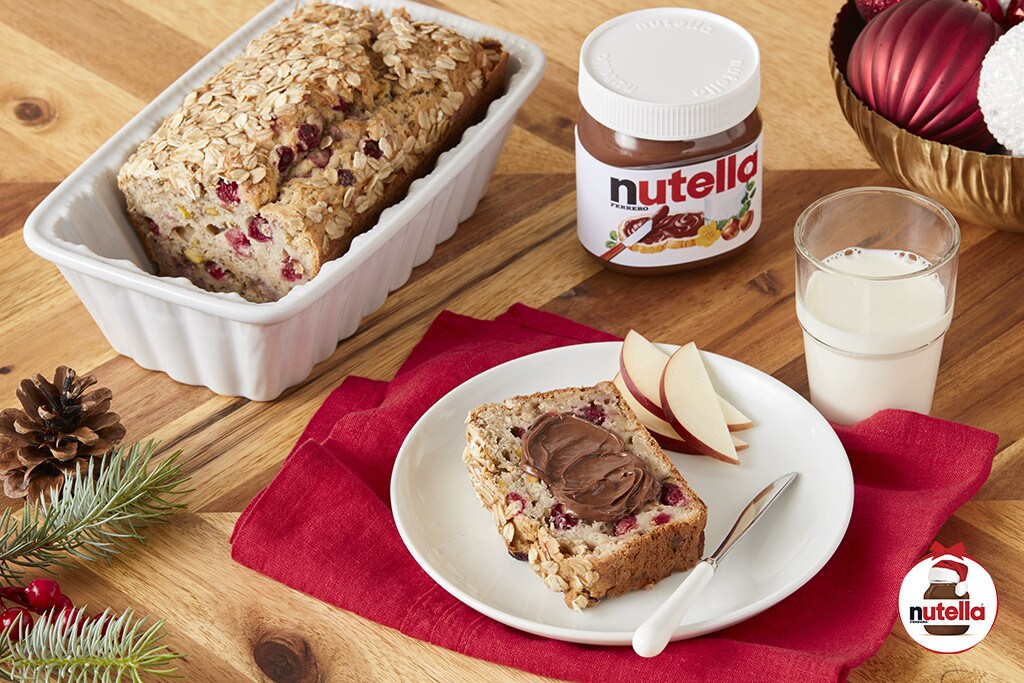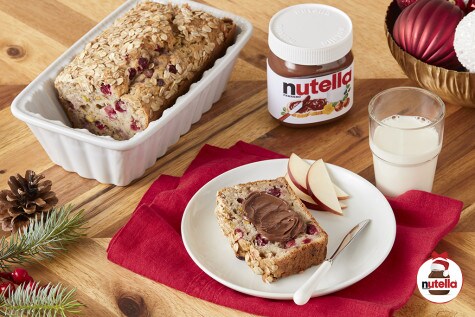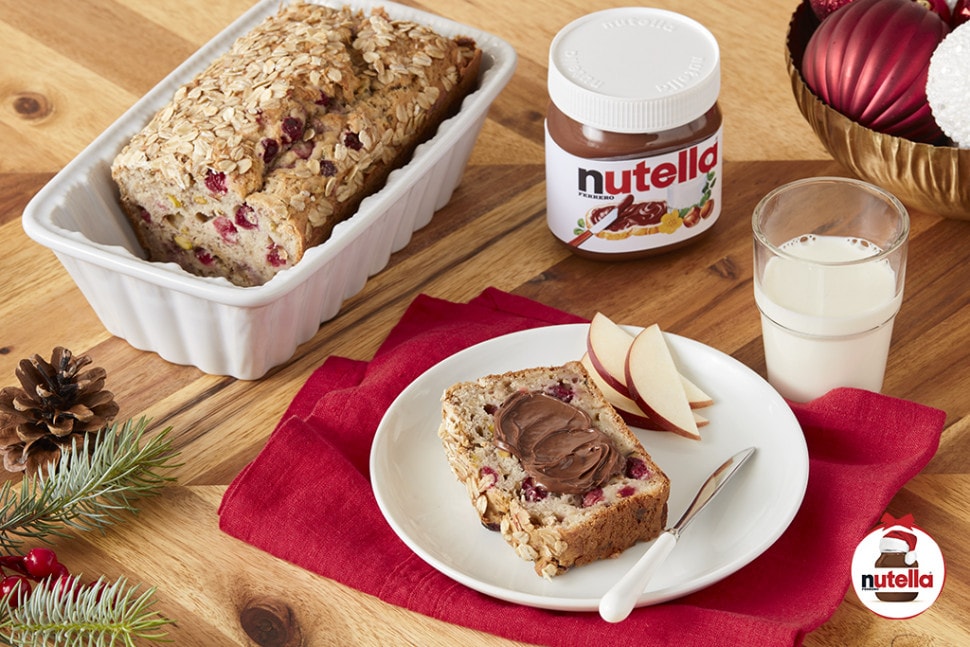 INGREDIENTS for 8 servings
2 very ripe bananas, mashed
1 cup fresh or frozen cranberries
½ cup chopped nuts (any combination of walnuts, pecans, cashews, pistachios)
8 tbsp Nutella® hazelnut spread, 1 tbsp per serving
METHOD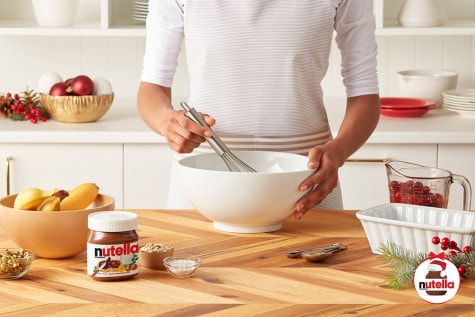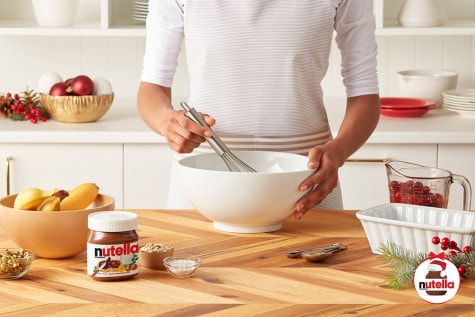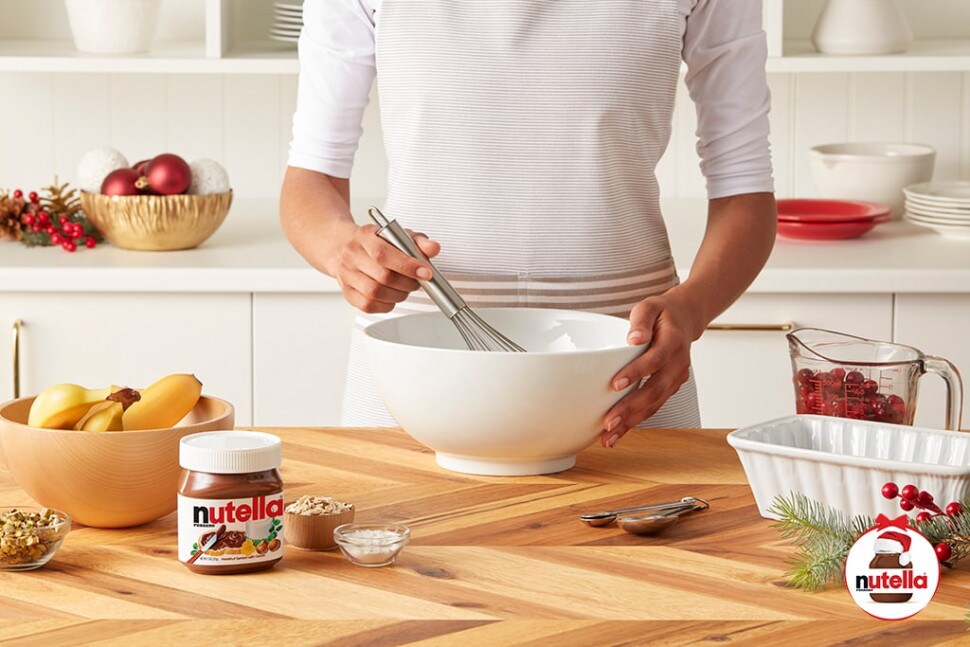 STEP 1
Pre-heat oven to 350° F. Line a 8" x 4" loaf pan with parchment paper or grease with non-stick cooking spray.
Whisk together flour, sugar, baking powder, baking soda, and salt in a medium mixing bowl.
In a separate bowl whisk together banana, sour cream, egg and butter.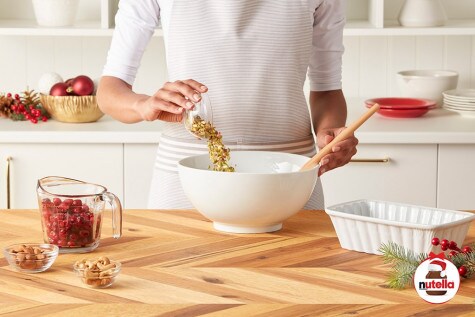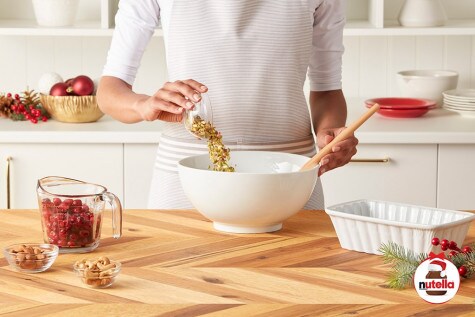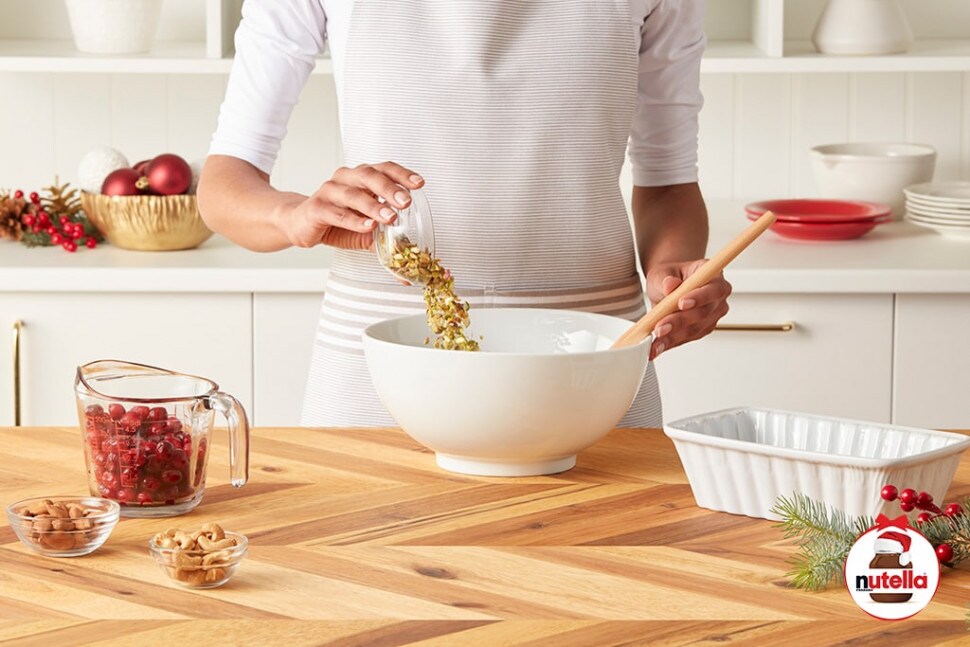 STEP 2
Pour the wet ingredients over the dry ingredients and fold the ingredients until all the flour has been incorporated and a shaggy, wet batter is formed.
Gently stir in the cranberries and chopped nuts.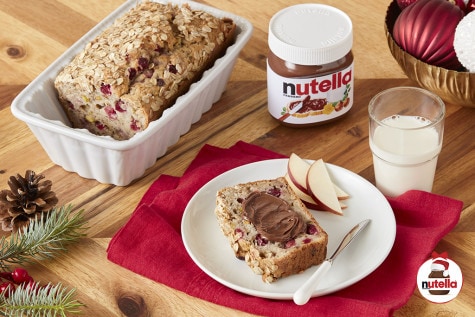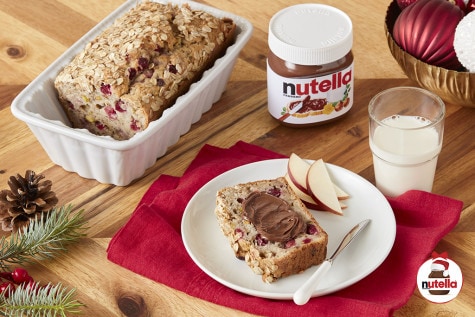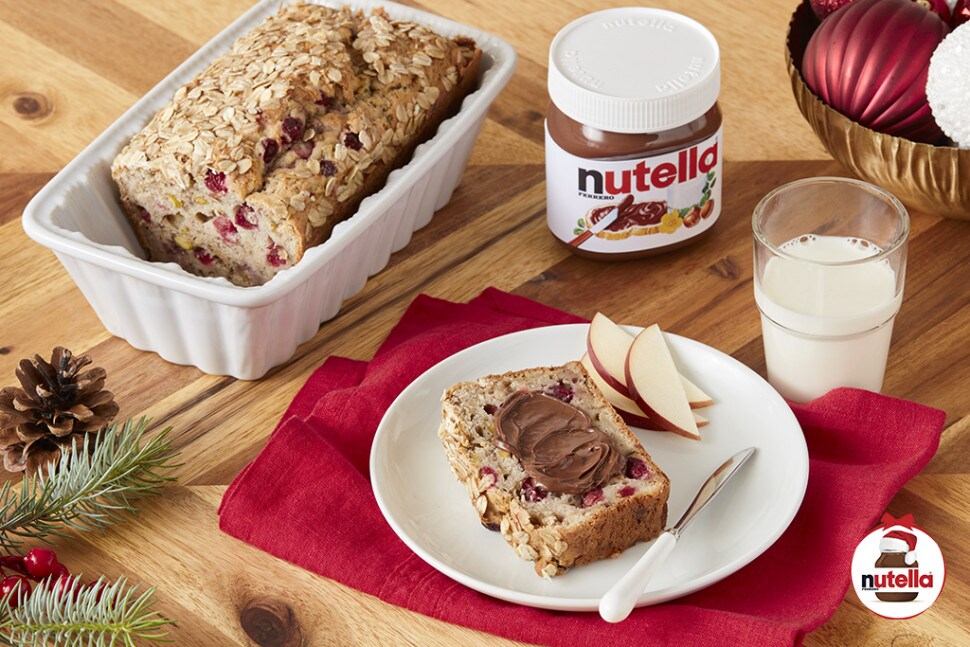 STEP 3
Scrape the batter into the prepared pan and pat it into the corners.
Sprinkle oats over the top and bake for 60 minutes. When finished, the loaf should be domed and golden, and a toothpick inserted into the center should come out clean.
Let the loaf cool in the pan for 15 minutes before removing and slicing. Serve with NUTELLA® hazelnut spread on each slice and a glass of milk and side of fruit.