Gingerbread men cookies with Nutella® hazelnut spread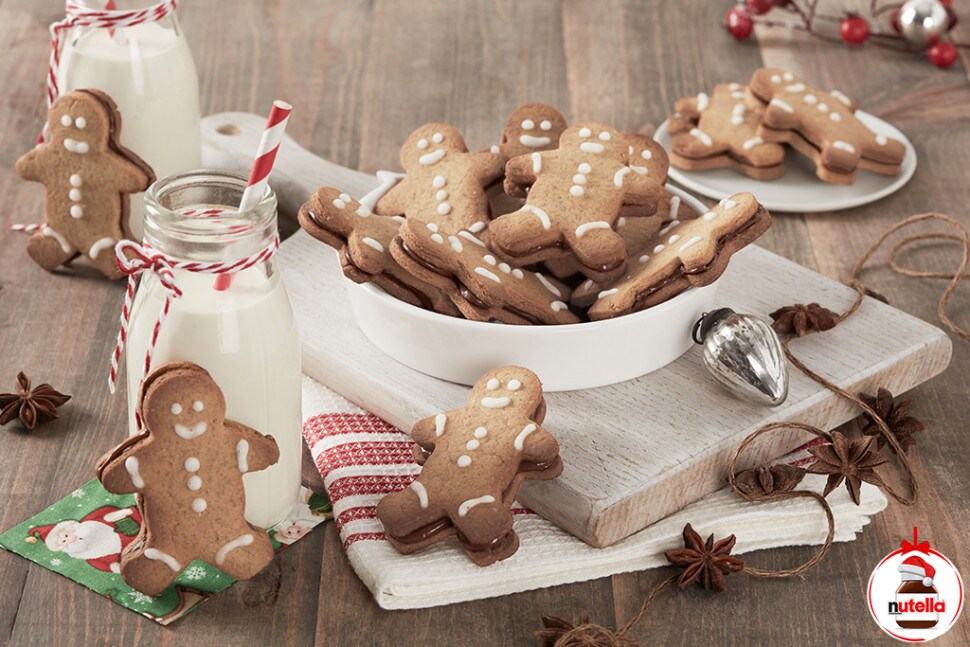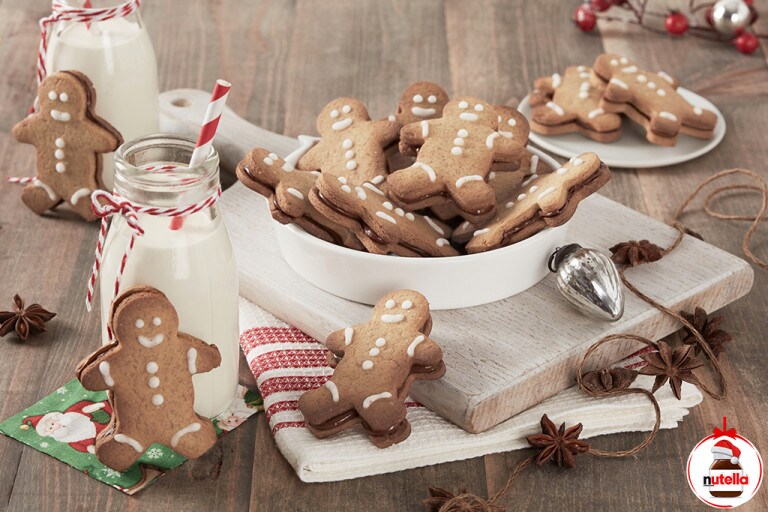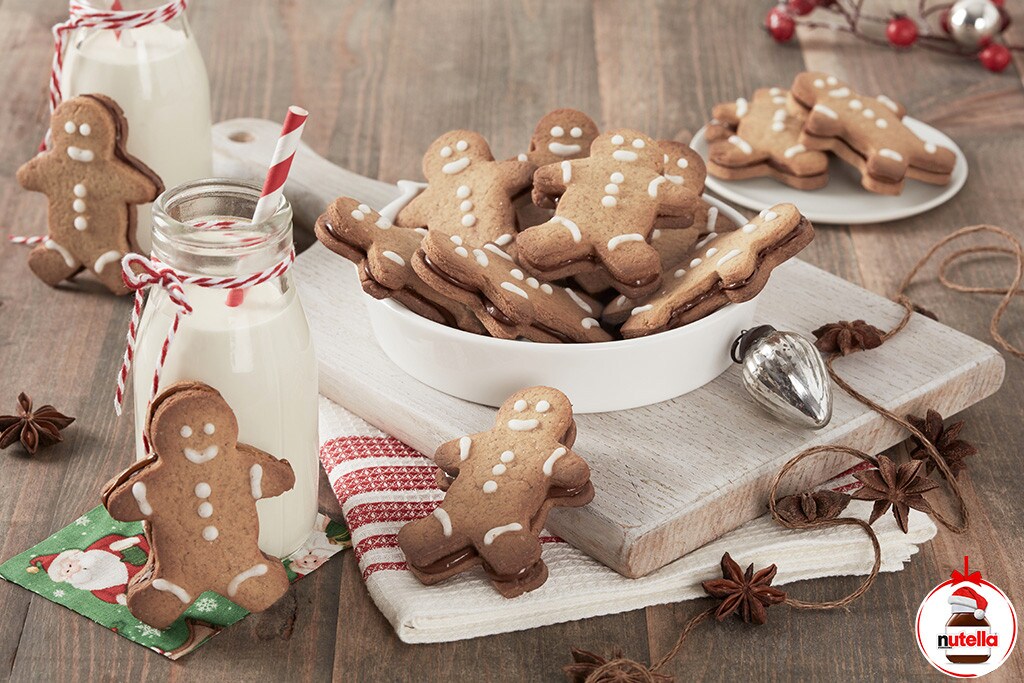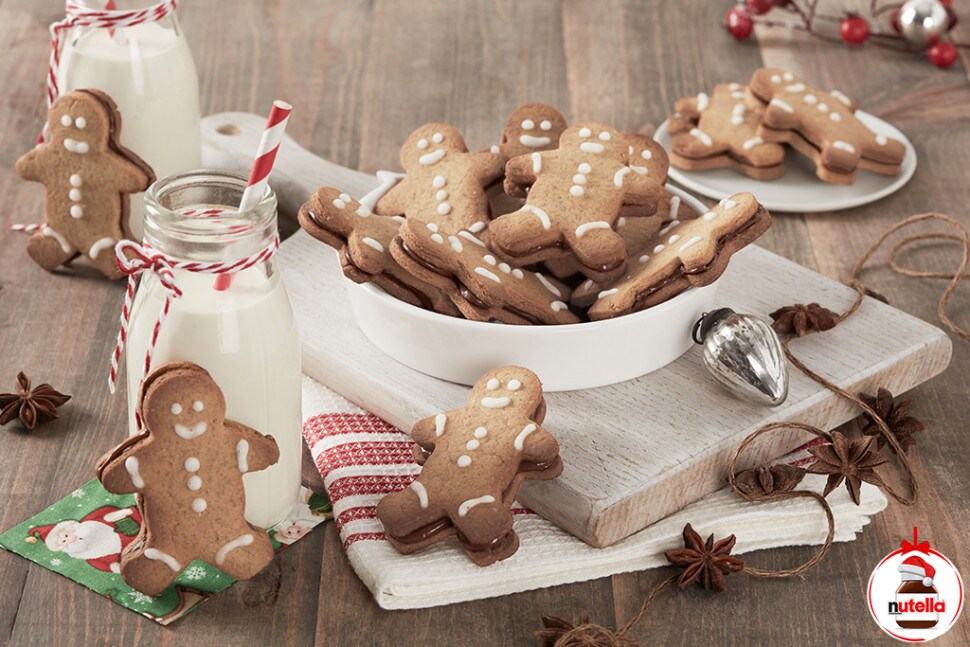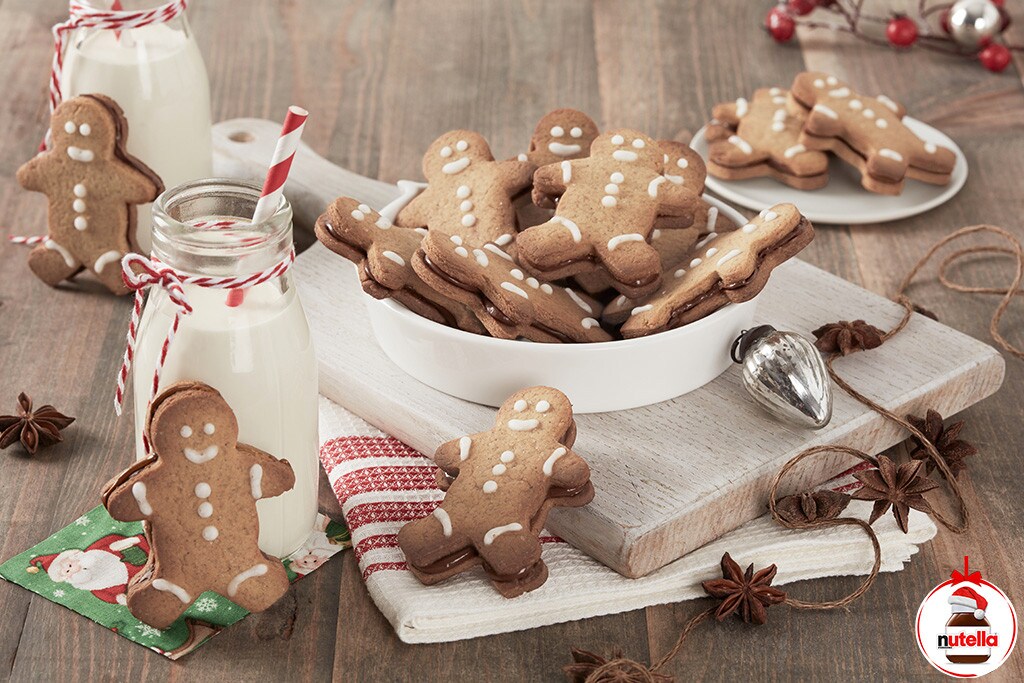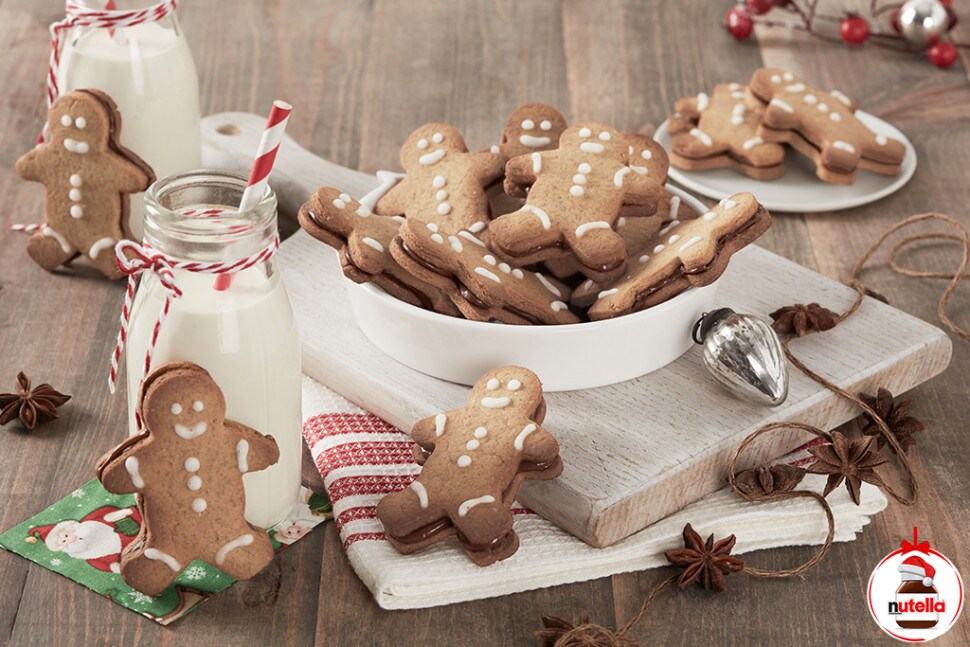 INGREDIENTS for 20 biscuits
1/4 cup butter, softened

1/4 cup honey

3 tbsp brown sugar

1 egg yolk

1 1/2 cups all-purpose flour

1/2 tsp baking soda

1/2 tsp gingerbread spice mix

Pinch of salt

1/2 cup Nutella® hazelnut spread

3 tbsp confectioners' sugar

1 tbsp lemon juice
METHOD
STEP 1

In a bowl, mix together butter, honey and sugar. Mix in egg yolk.

In a separate bowl, mix together flour, baking soda, gingerbread spice mix and salt; add to butter mixture and knead for 1 minute.

Cover with plastic wrap; and refrigerate for 1 hour.

STEP 2

Preheat oven to 320°F.

On a sheet of parchment paper, roll out dough to 1/6-inch thickness.

STEP 3

Using small gingerbread-man cookie cutter or other small shaped-item (such as a glass), cut out gingerbread men.

Transfer gingerbread men to parchment paper–lined baking sheet; bake on center rack for 8 to 9 minutes or until slightly golden.

Let cool on rack for 15 minutes.

STEP 4

Spread 1 1/4 tsp Nutella® hazelnut spread on the back of one gingerbread man then sandwich with another gingerbread man.

Repeat with remaining gingerbread men and Nutella® hazelnut spread.

Mix together confectioners' sugar and lemon juice, adding juice to the sugar, a 1/2 tsp at a time, to make smooth paste. Transfer to piping bag and decorate cookies with icing.