Holiday Cutout Cookies with Nutella® hazelnut spread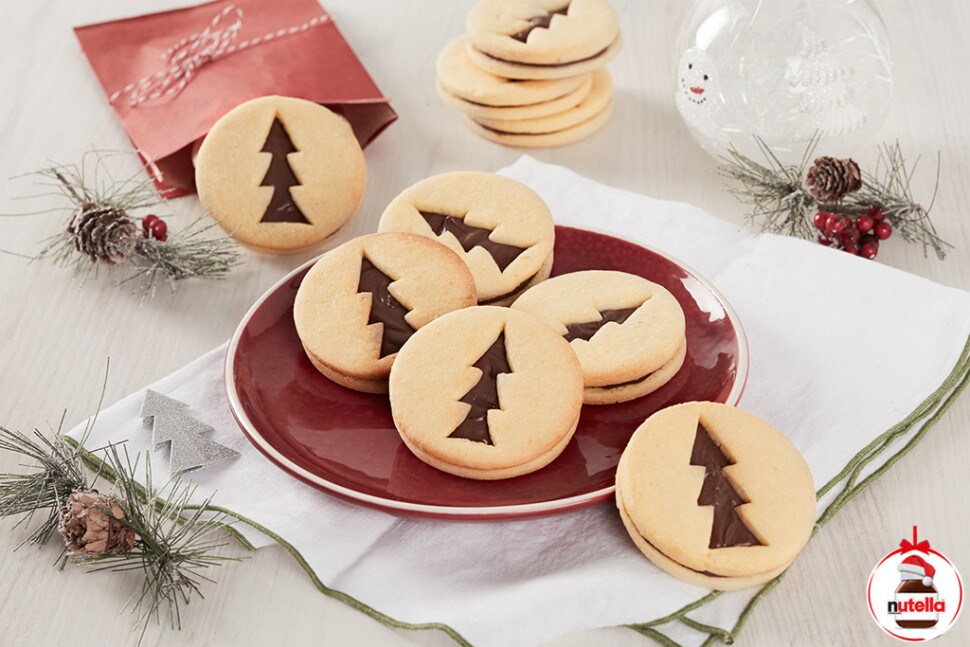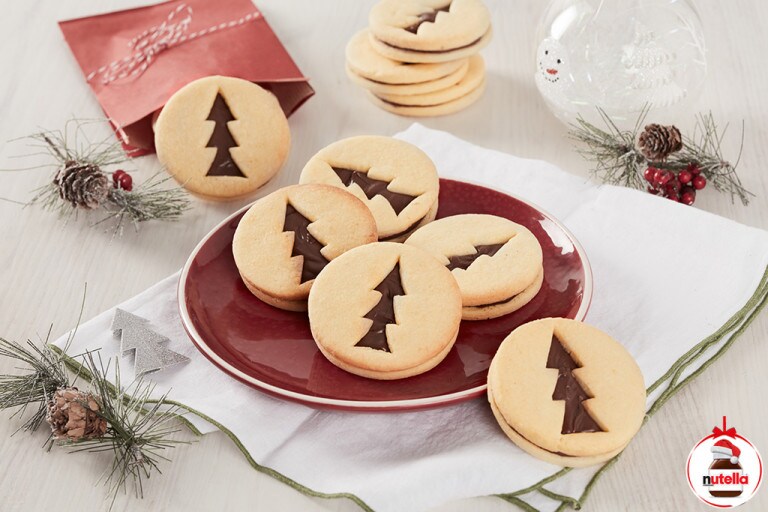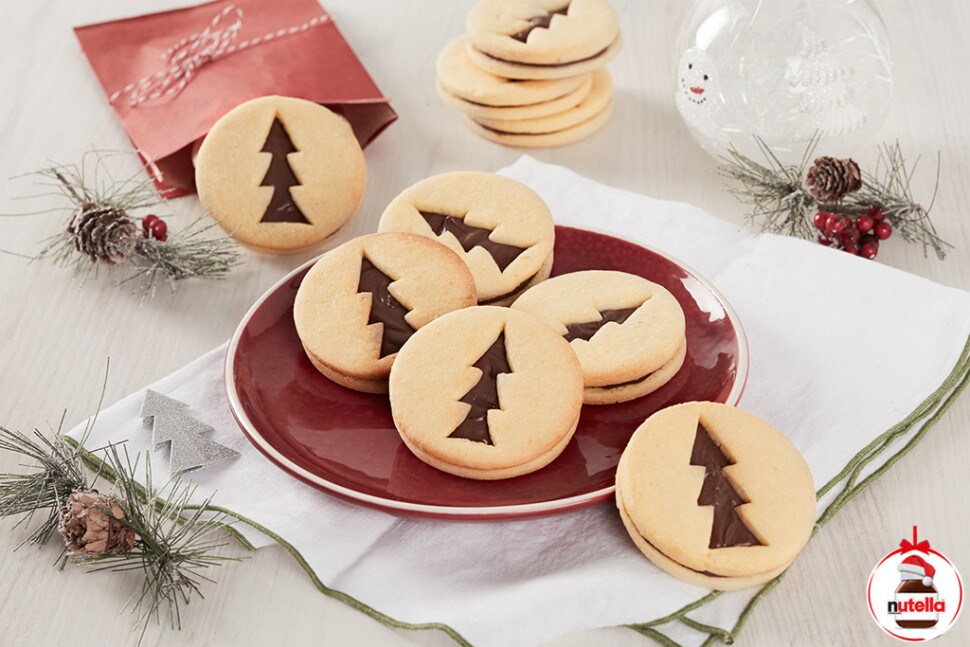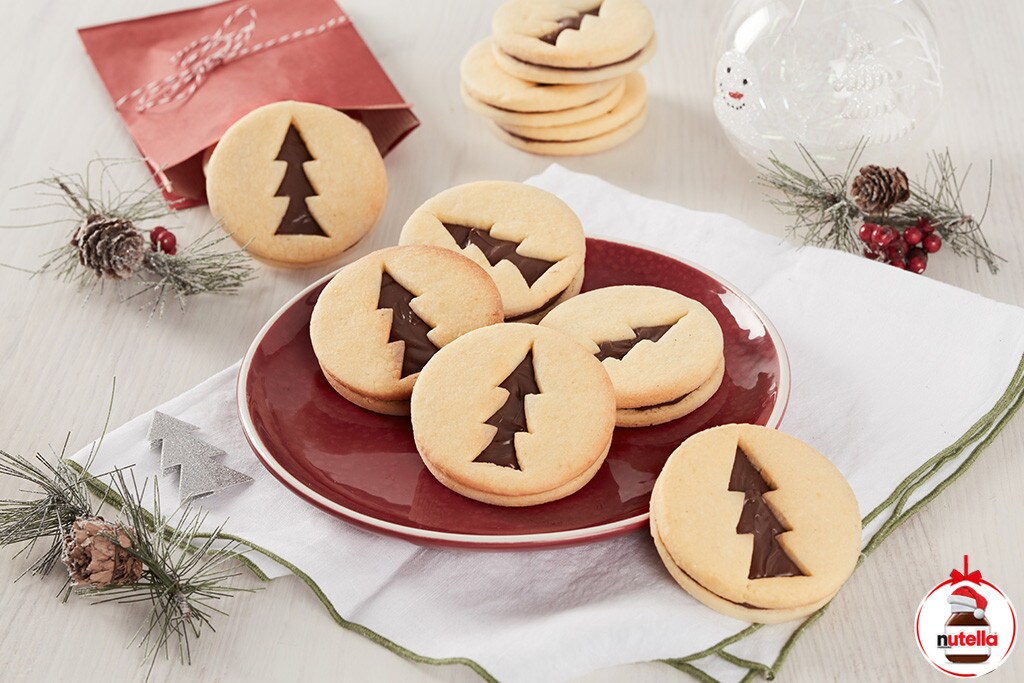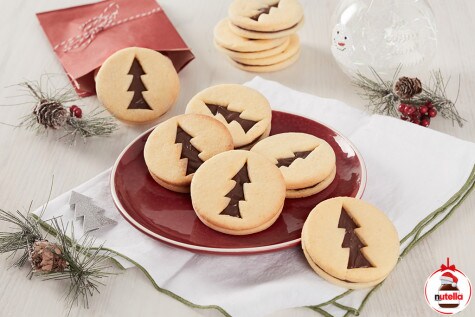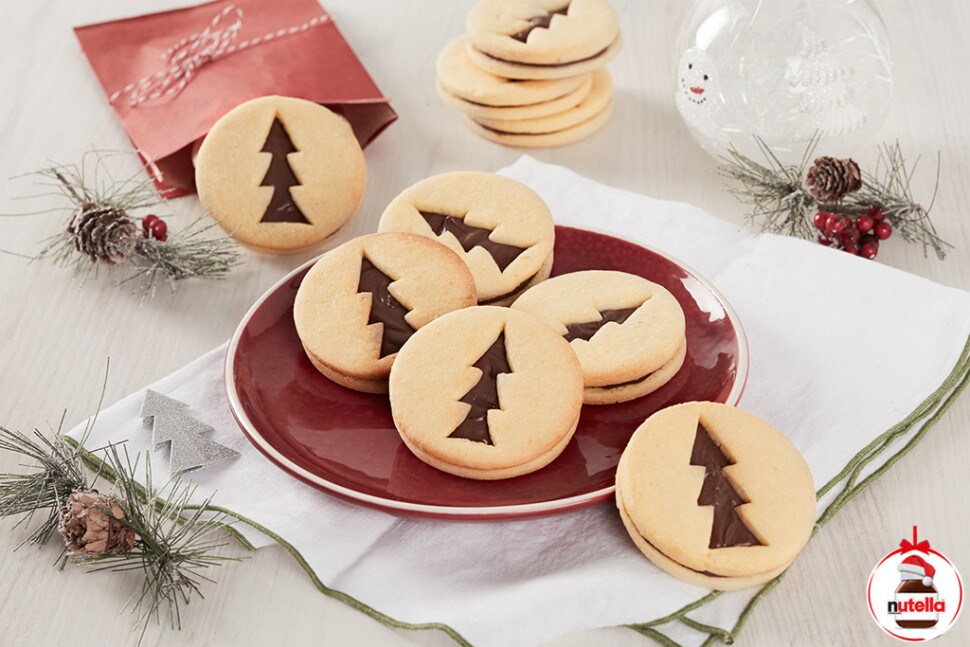 INGREDIENTS for 10 servings
3 hard-boiled egg yolks, cooled
1/2 cup starch (potato or corn)
1/2 cup confectioners' sugar
1 vanilla pod or 1/2 tsp vanilla extract
2/3 cup soft butter, cubed
2/3 cup Nutella® hazelnut spread
METHOD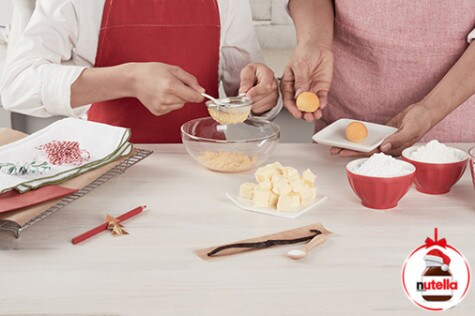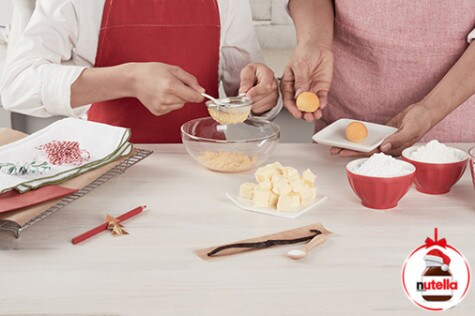 STEP 1
Sift egg yolks into small bowl.
In separate bowl, sift together flour, starch and confectioners' sugar.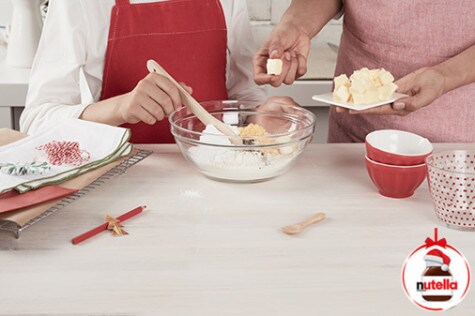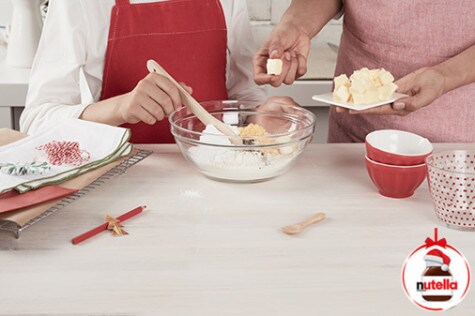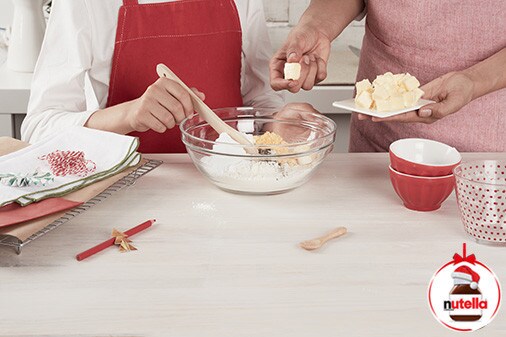 STEP 2
Mix together butter, egg yolks, flour mixture, vanilla seeds or extract and salt until combined (do not overwork mixture).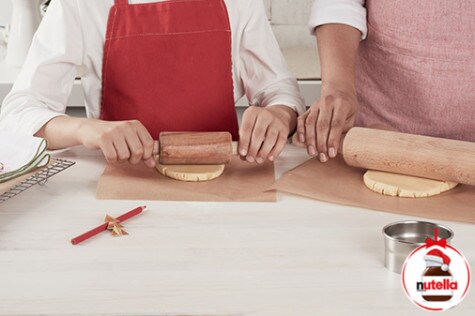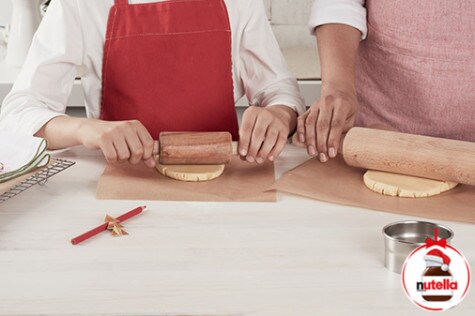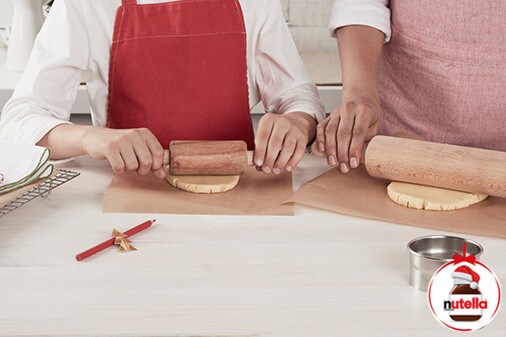 STEP 3
Cut dough in half; roll out each half onto parchment paper into 1/4-inch thickness.
Cover dough and refrigerate for at least 2 hours or up to 8 hours.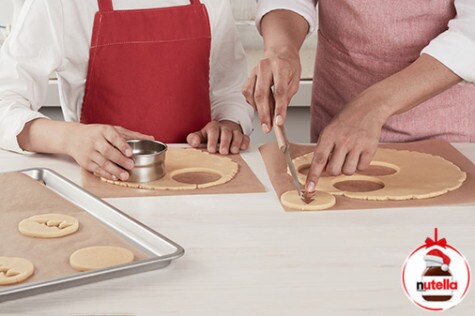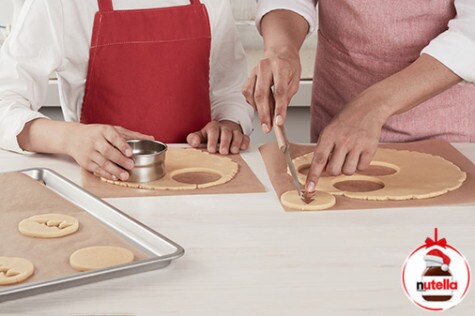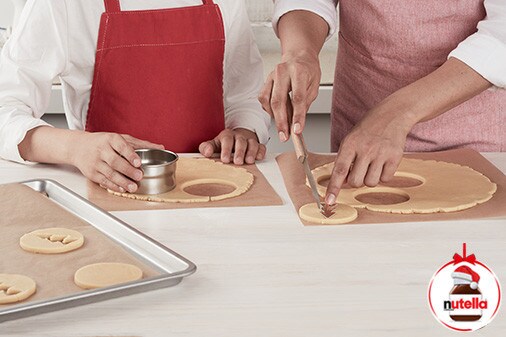 STEP 4
Using 3-inch round cookie cutter, cut out 20 rounds from dough.
Using Christmas-shaped cookie cutters, cut out shapes from half of the rounds.
Bake in 350°F oven on baking sheets lined with parchment paper on middle rack for 8 to 10 minutes or until lightly golden.
Let cool on racks.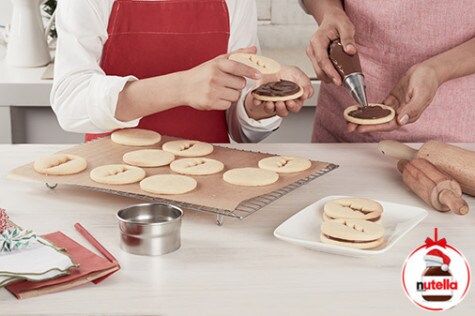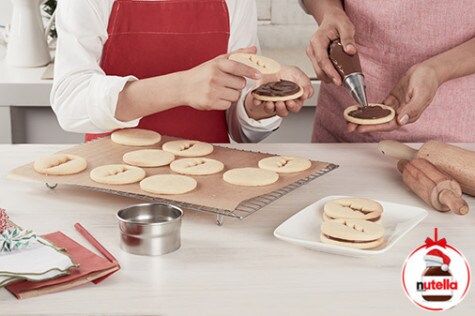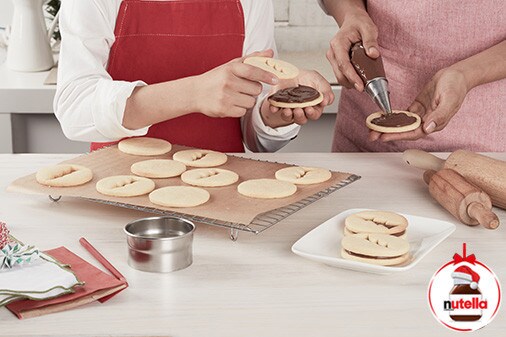 STEP 5
Fill pastry bag with Nutella® hazelnut spread and pipe onto cookies without cutouts; top with cutout cookies, pressing gently to allow Nutella® hazelnut spread to flow out of cutouts slightly.