Holiday Doughnuts with Nutella® hazelnut spread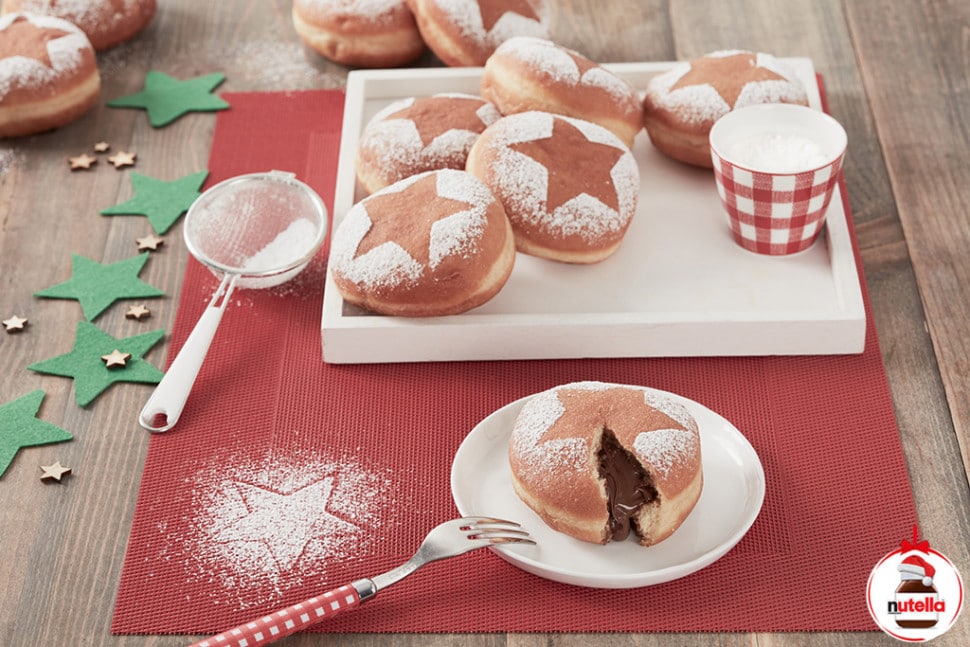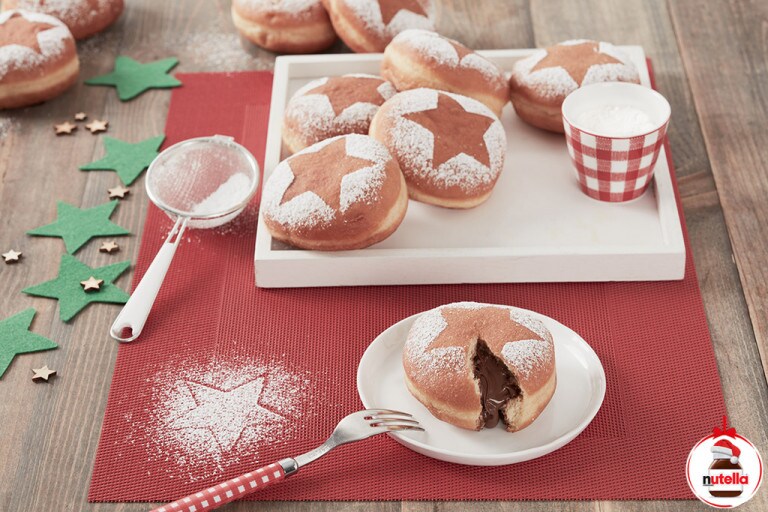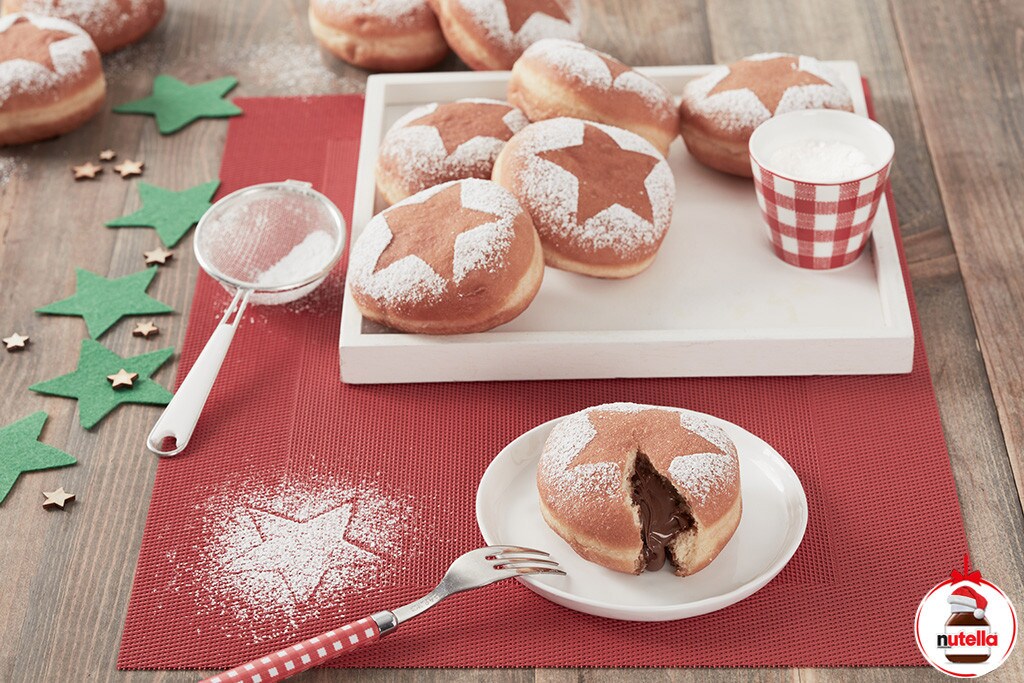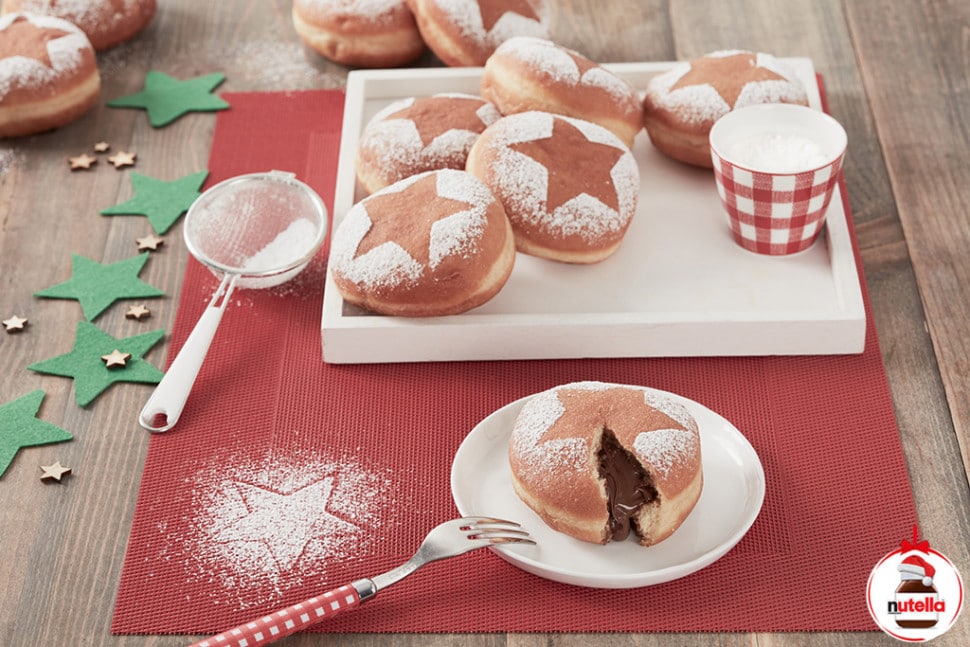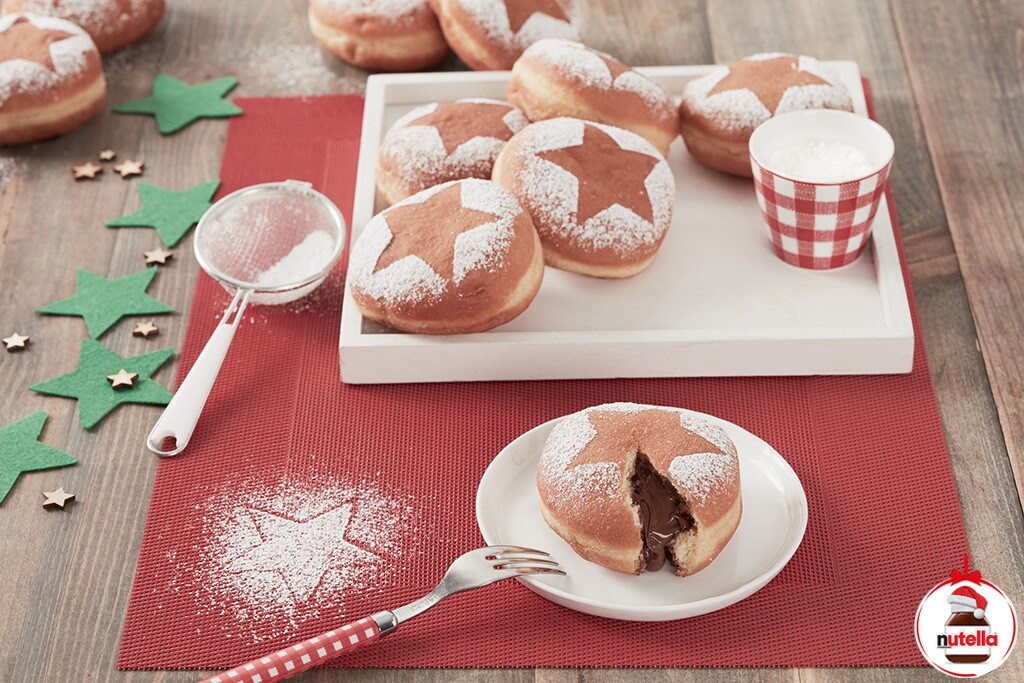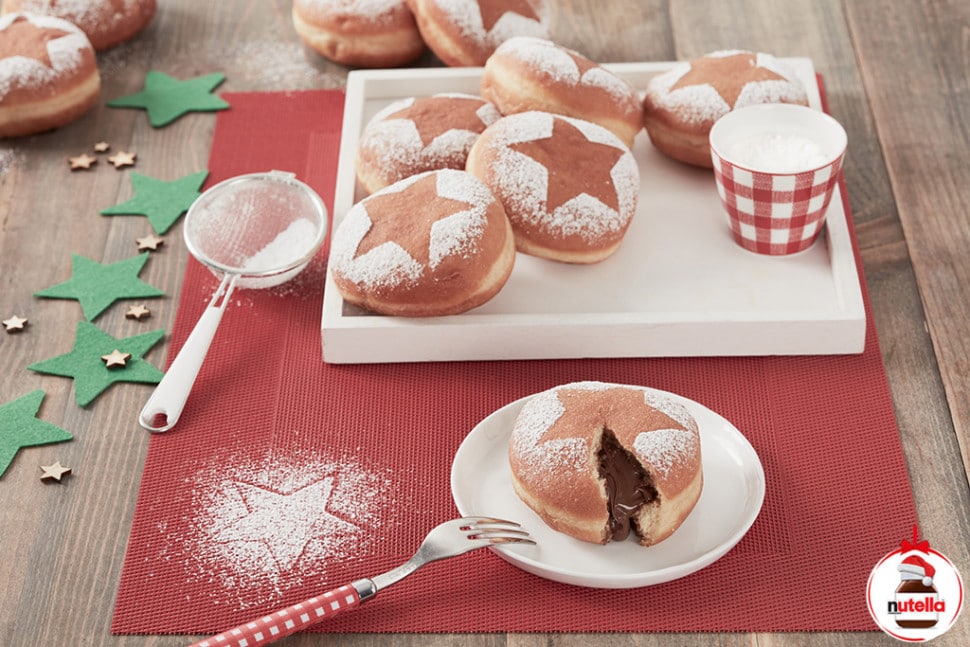 INGREDIENTS for 10 servings
1/2 cup whole milk

3 tsp fresh yeast

1 egg

1 egg yolk

2 cups bread flour

3 tbsp granulated sugar

1/2 vanilla bean or 2 tsp of vanilla extract

3/4 tsp salt

1/4 cup butter

1 tsp grated lemon zest

1/2 cup Nutella® hazelnut spreads

Oil for frying

Confectioners' sugar for decoration
METHOD
STEP 1

Heat milk; stir in the fresh yeast in a bowl.

Whisk the egg and egg yolk.

STEP 2

Place flour, granulated sugar, scraped vanilla seeds from bean or vanilla extract and salt on a wooden cutting board.

With spoon make a hole in center of dry ingredients, carefully pour the milk-and-egg mixture into it. Knead the ingredients together until a smooth dough is formed.

Add softened butter and grated lemon zest and knead until fully incorporated.

STEP 3

Place the dough in a bowl and cover with plastic wrap; let rise for 2 hours.

Roll dough in portions between your palms to form 10 balls.

Place balls on a baking sheet covered with parchment paper. When they've doubled in size, fry in oil that's been heated to 350°F.

Remove the doughnuts from the oil and place on paper towels. Let cool for a few minutes.

STEP 4

Using a piping bag, fill each doughnut with 1 tbsp of Nutella® hazelnut spread.

Cut a star out of cardboard or construction paper and use it as a stencil to decorate the doughnuts, sprinkling confectioners' sugar on each one.