Mini banana breads with Nutella® hazelnut spread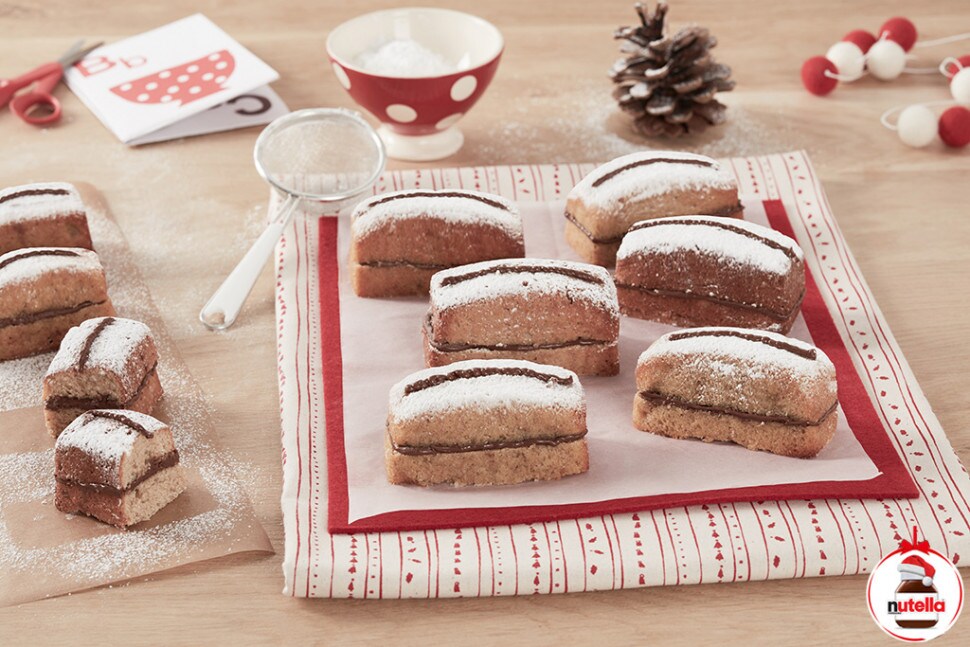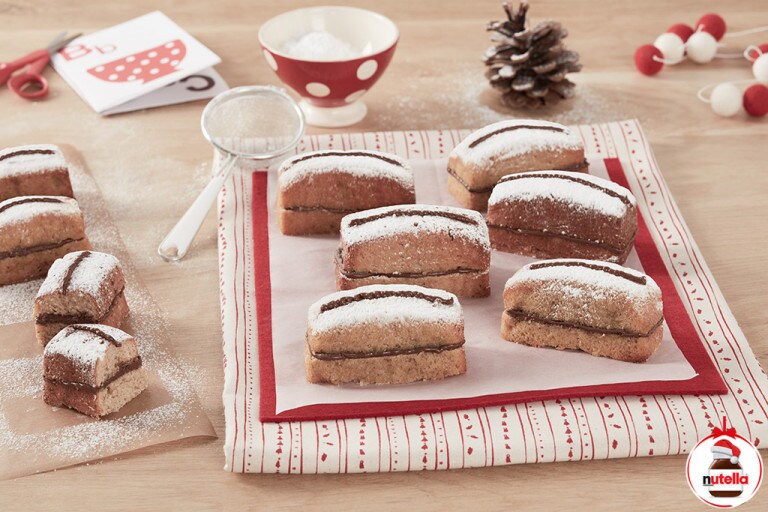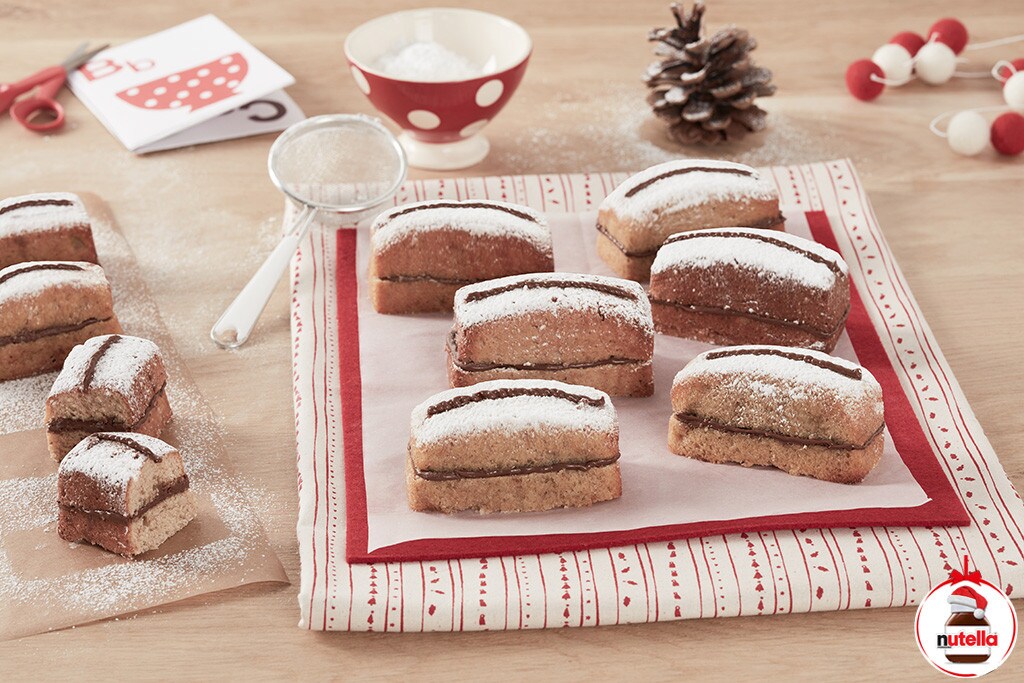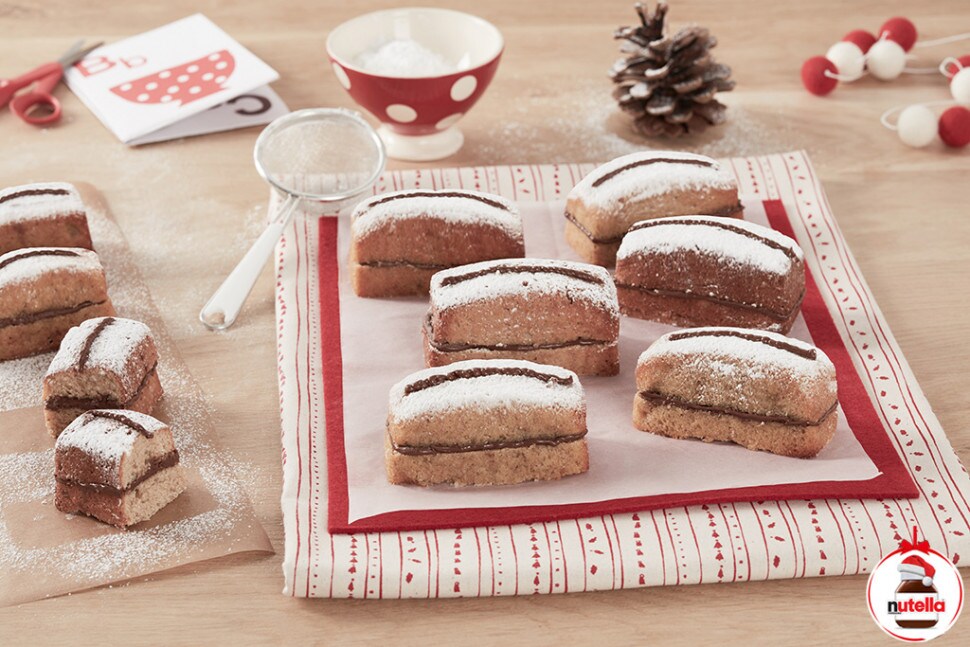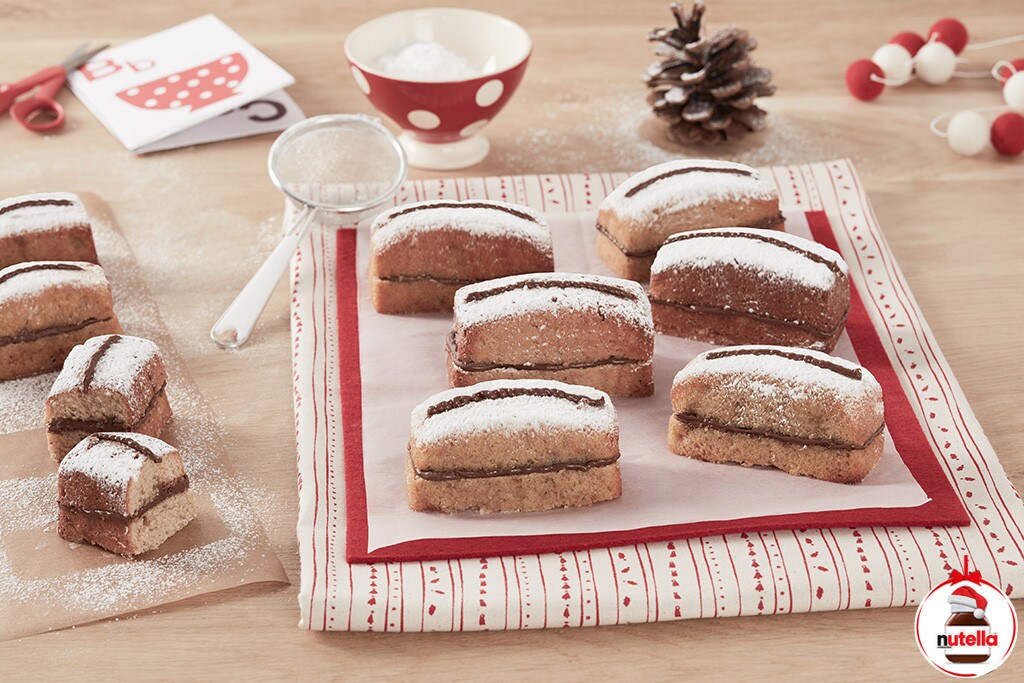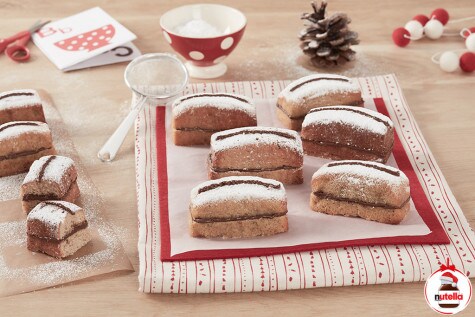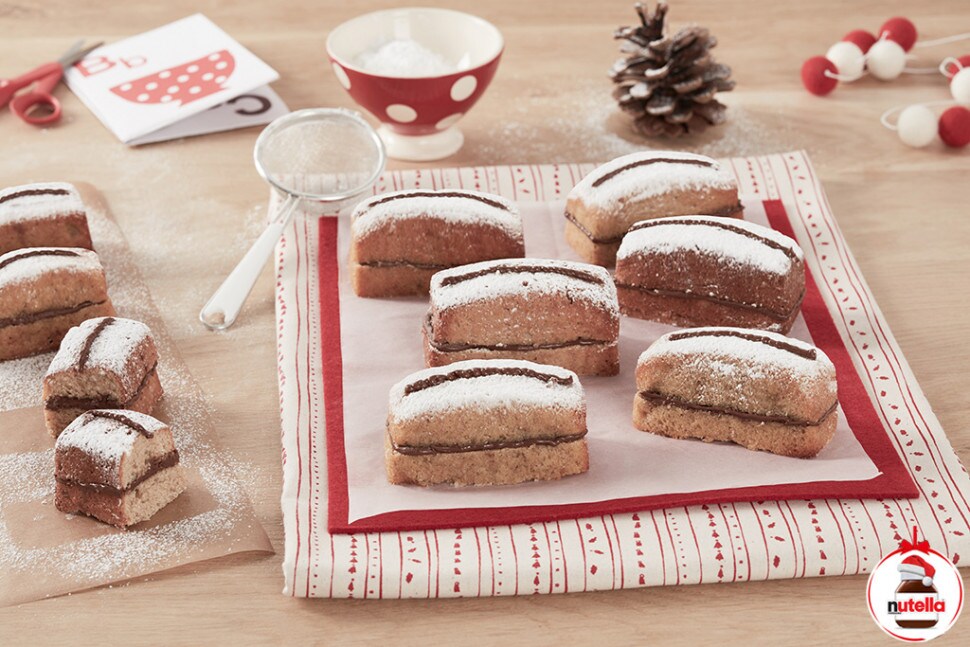 INGREDIENTS for 10 servings
3/4 cup all-purpose flour
1/2 cup Nutella® hazelnut spread
1 tbsp confectioners' sugar
METHOD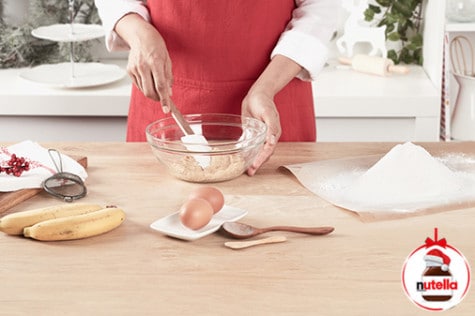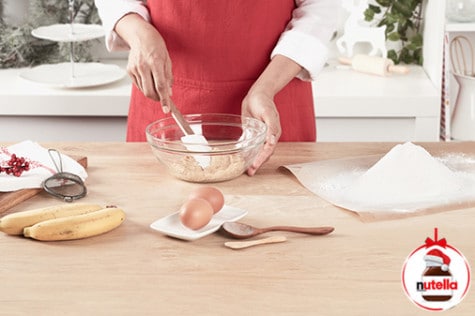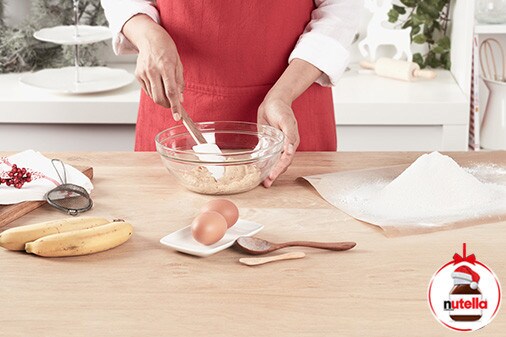 STEP 1
Preheat oven to 350 degrees F. Grease and flour 6-cup (3 x 1 1/2-inch) mini-loaf tin or silicone mold.
Beat butter with sugar until light and fluffy.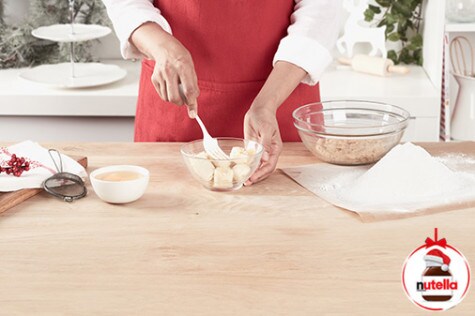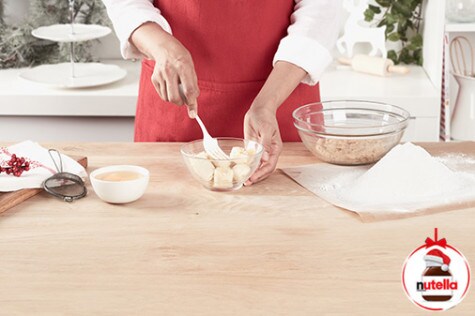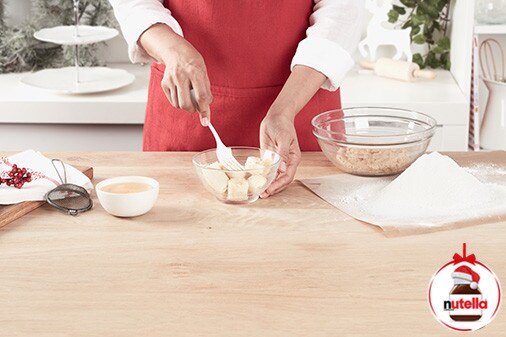 STEP 2
Smash banana using a fork.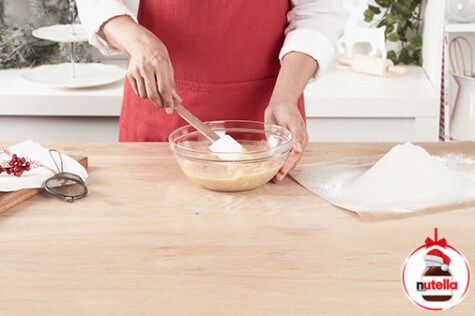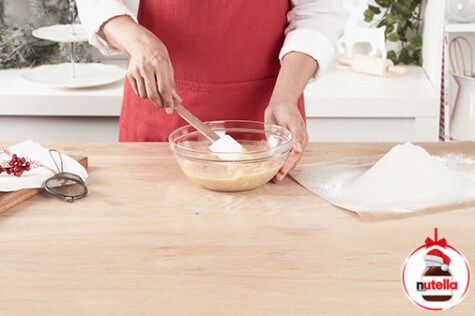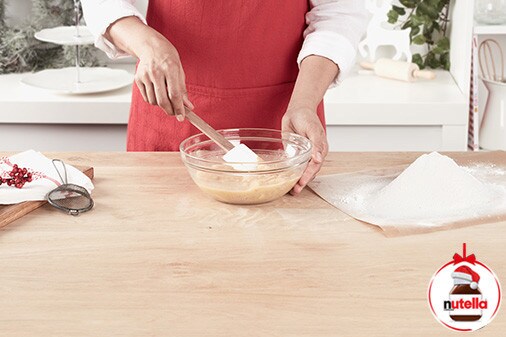 STEP 3
Stir in bananas and eggs.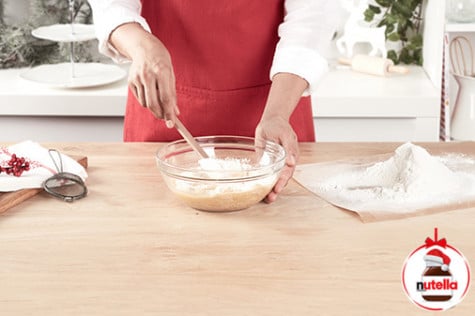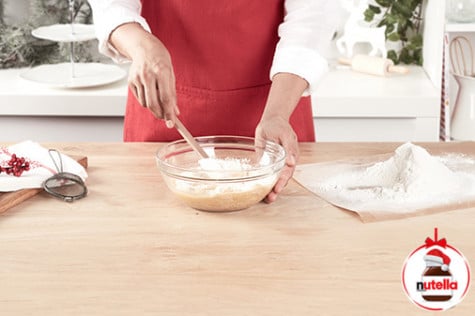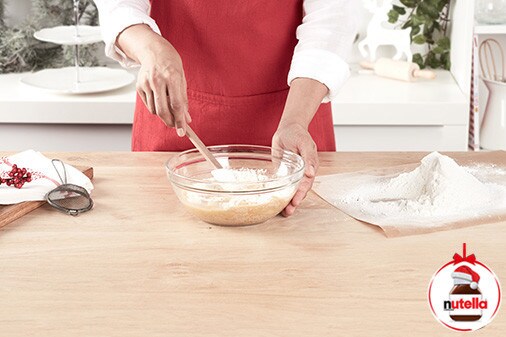 STEP 4
In separate bowl, sift together flour, cornstarch, baking powder and salt; stir into banana mixture until combined.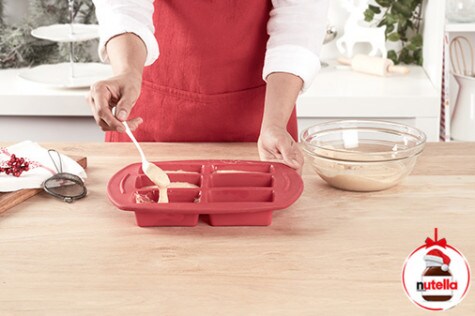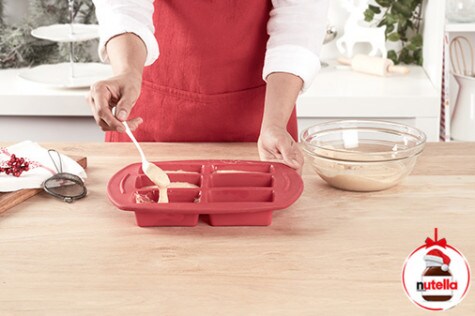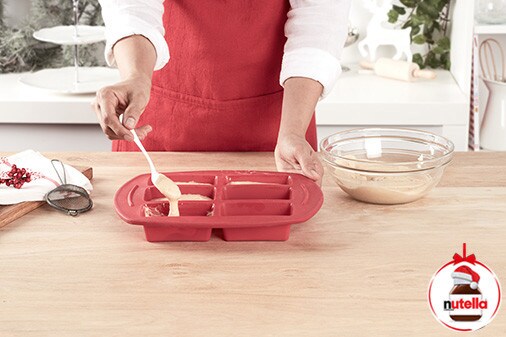 STEP 5
Pour batter evenly into mini-loaf tin.
Bake for about 20 minutes or until toothpick inserted in center comes out clean. Let cool slightly. Unmold and transfer to rack; let cool completely.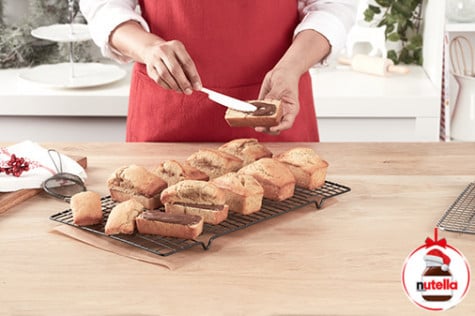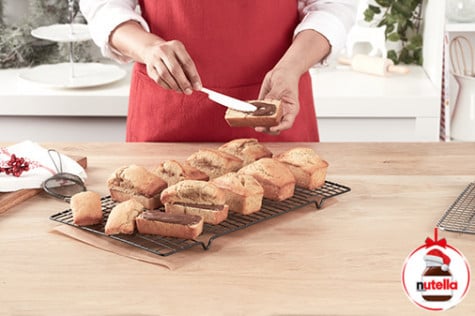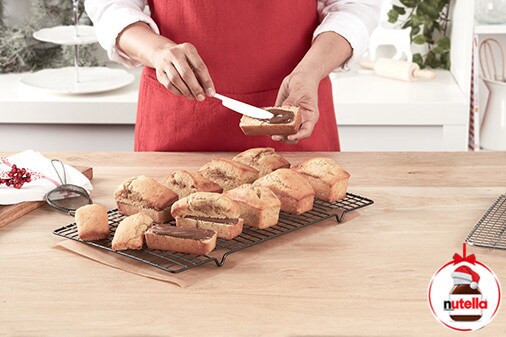 STEP 6
Split each loaf in half lengthwise. Spread each bottom half with 1 tbsp Nutella® hazelnut spread; cap with tops. Dust with confectioners' sugar; pipe about 1 tsp Nutella® hazelnut spread down along center of each loaf.
Tip: If the banana bread results are not flat on both sides, even up the surface by removing a thin slice with a knife.