Mini Tiramisu with Nutella® hazelnut spread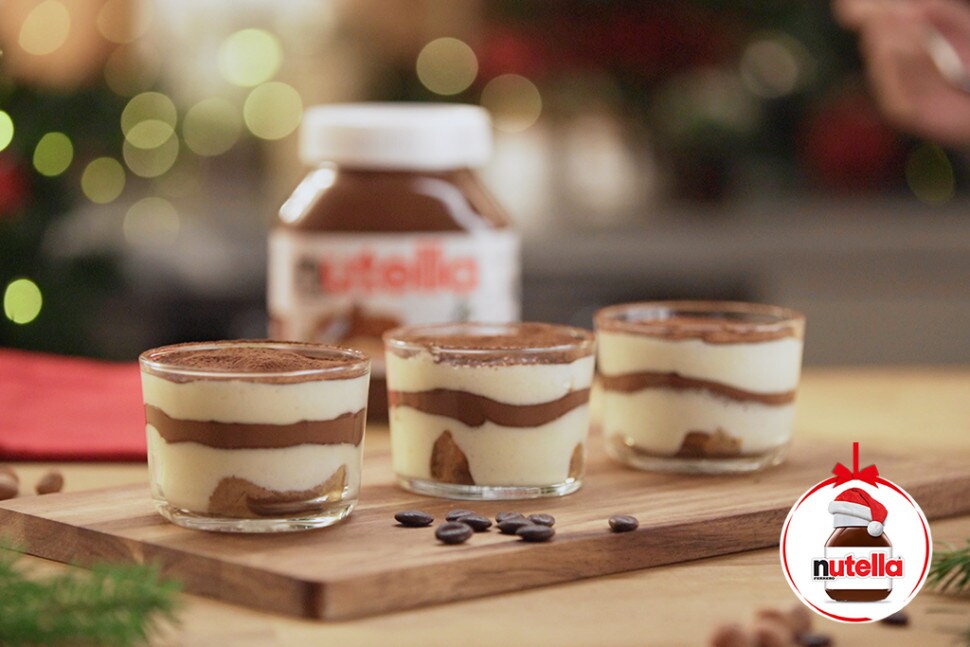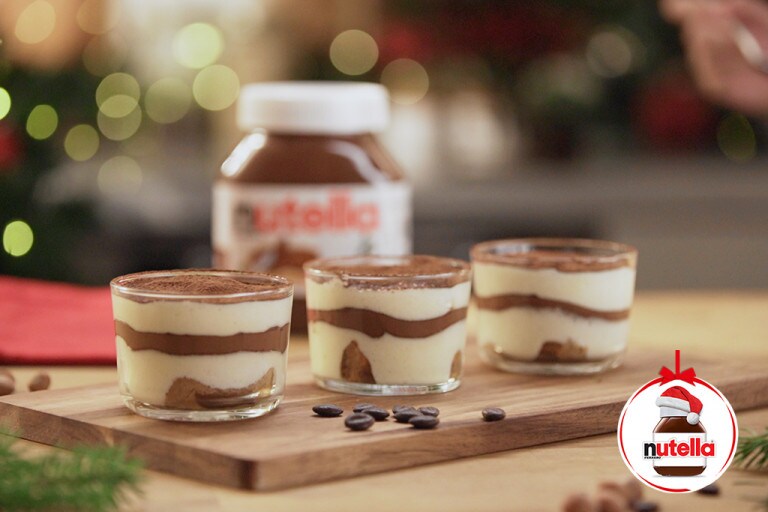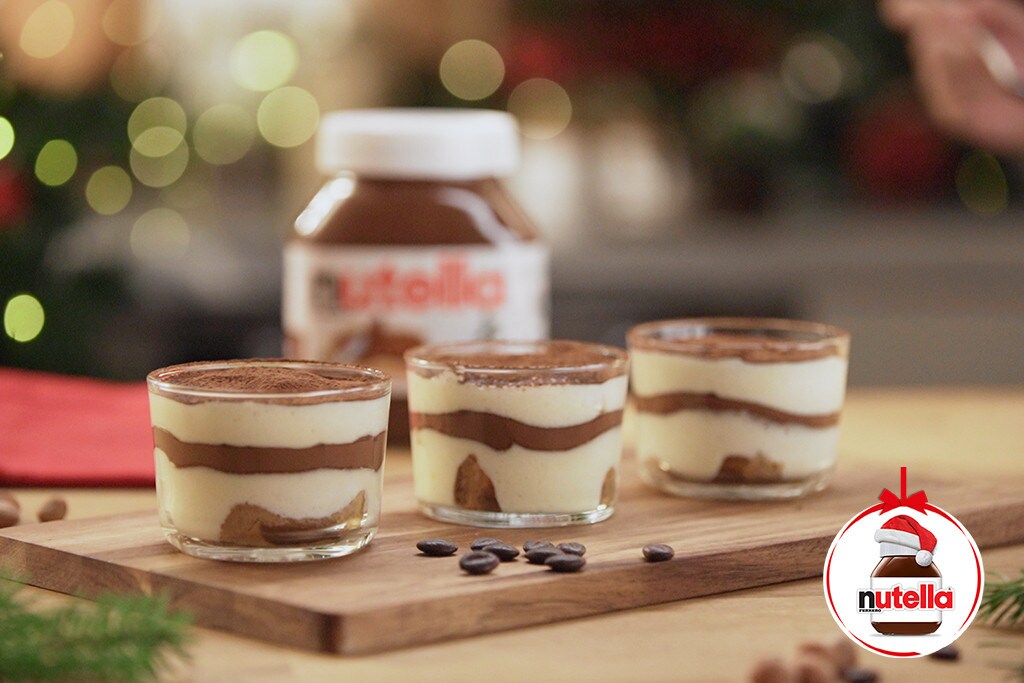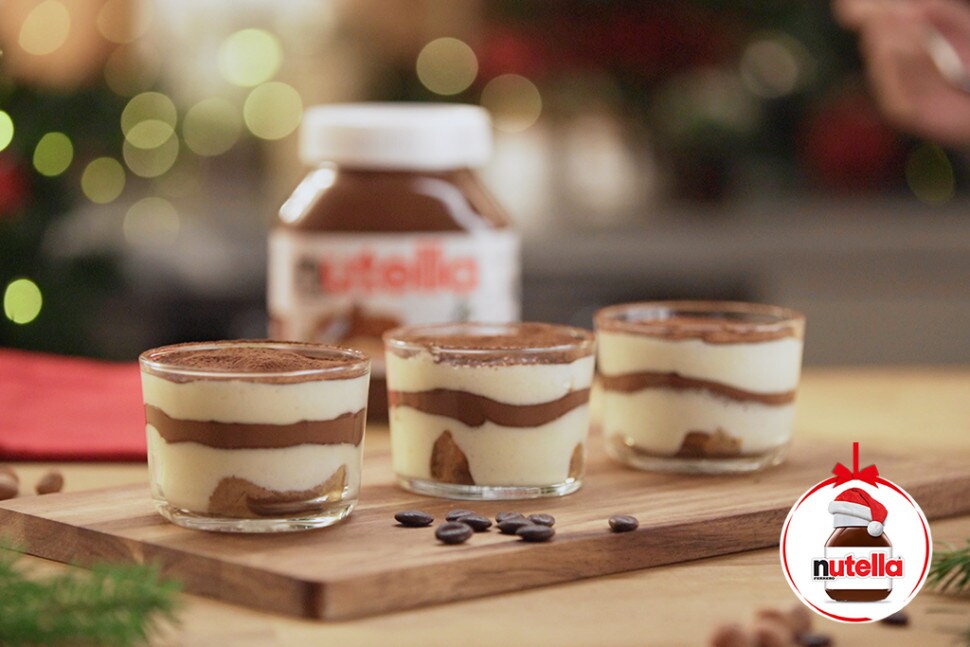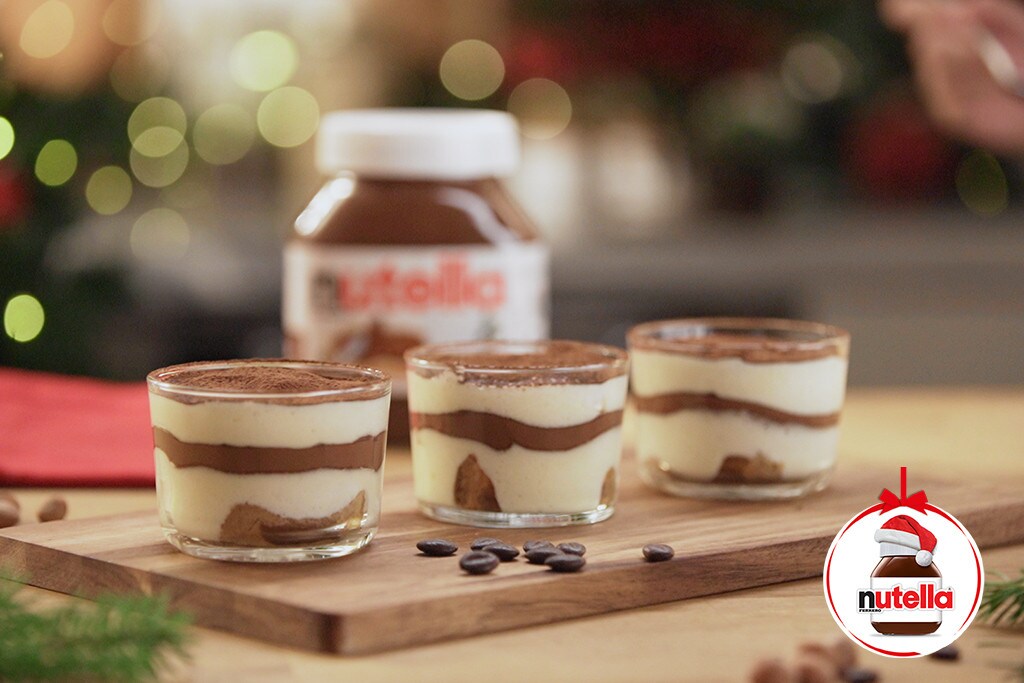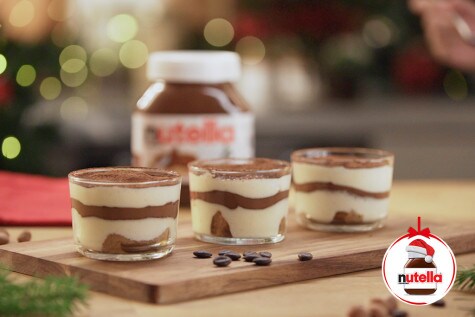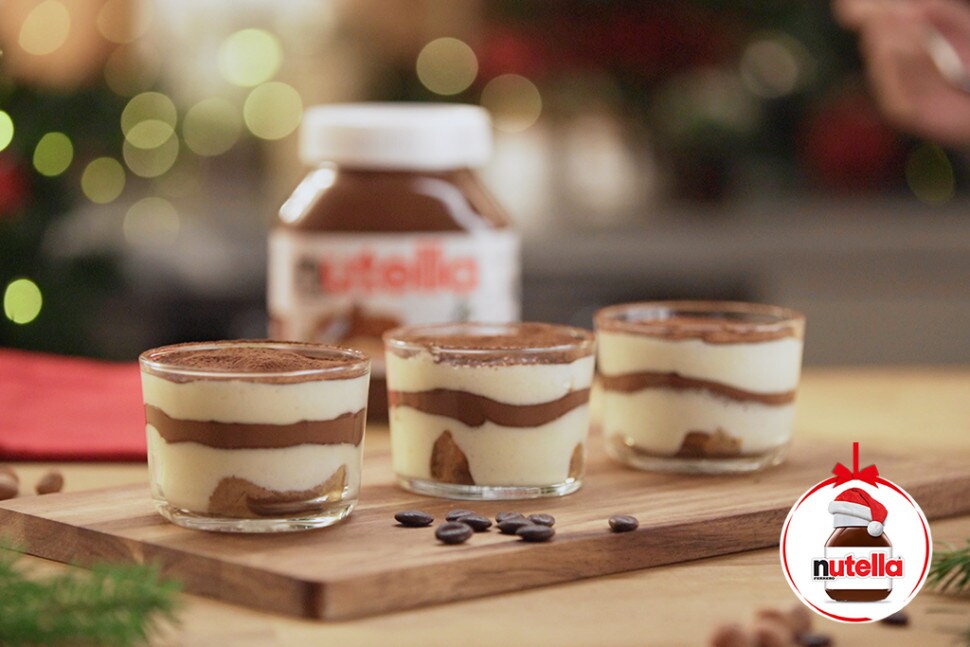 INGREDIENTS for 8 servings
120g of Nutella (15g for each glass)
Cocoa powder (for decoration)
METHOD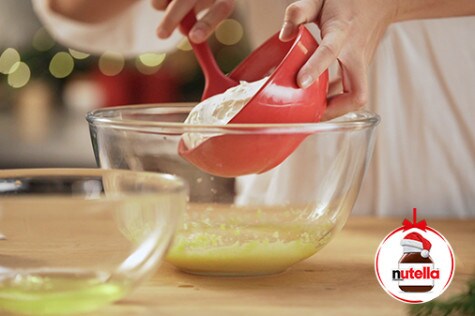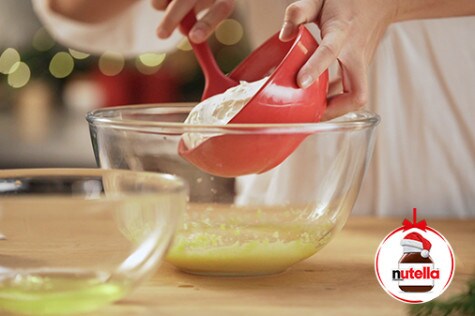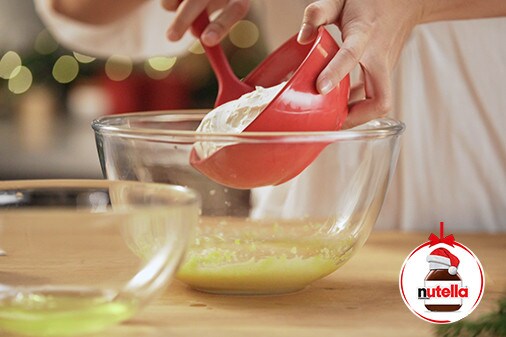 STEP 1
Separate the egg yolks and whites.
Add the sugar and beat the yolks with the sugar until pale in colour.
Add the mascarpone to the mixture.
Mix together until getting a fluid texture.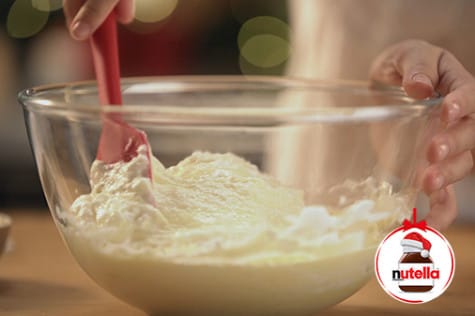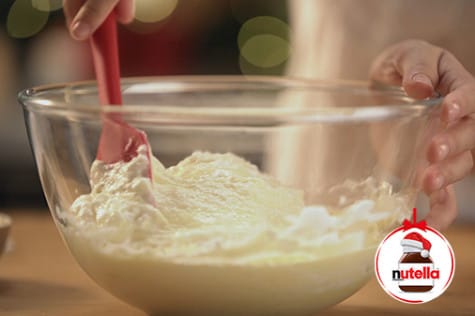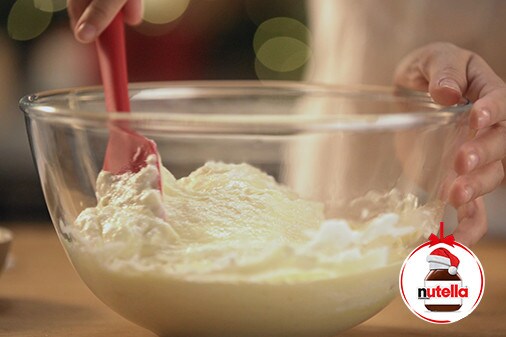 STEP 2
Whisk the egg whites until they form stiff peaks
Carefully fold into the mascarpone mixture and mix everything together.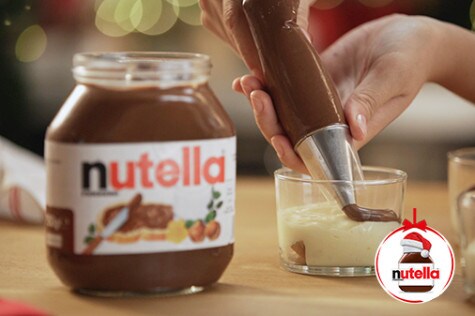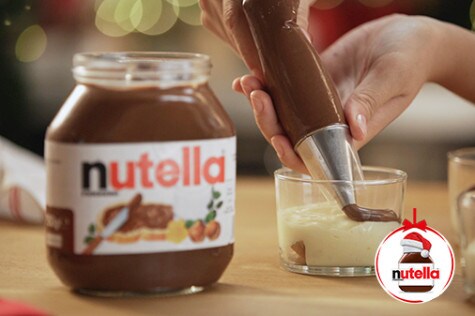 STEP 3
Quickly soak a ladyfinger biscuit in the coffee and place at the bottom of the first glass. Repeat this step for each glass.
Add a layer of the mascarpone cream.
Next, add a spoonful of Nutella® (using a piping bag).
Add another layer of the mascarpone cream.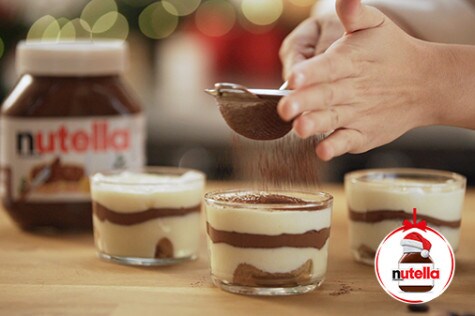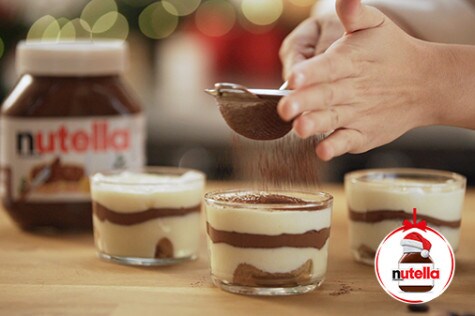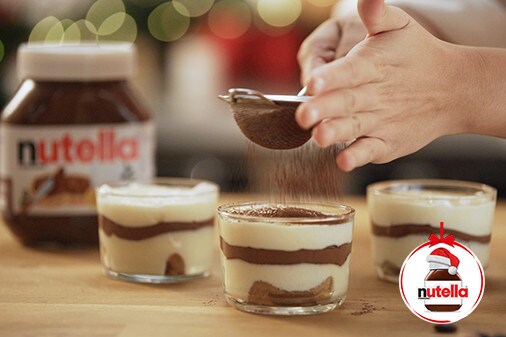 STEP 4
Chill for at least 6 hours.
When ready to serve, use a sieve to sprinkle cocoa powder over the top.