Snowmen Custard buns with NUTELLA® hazelnut spread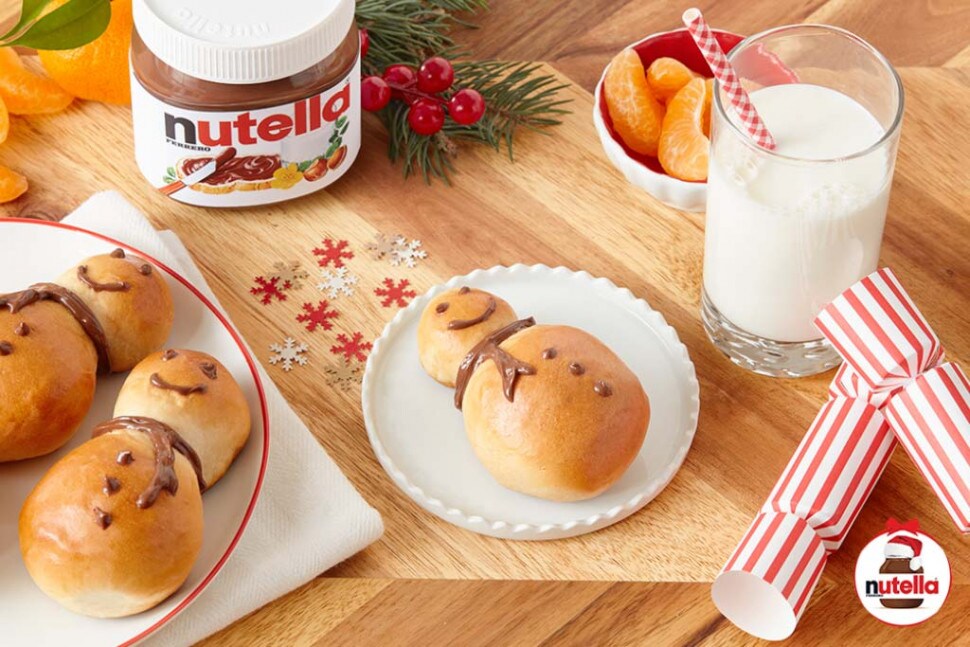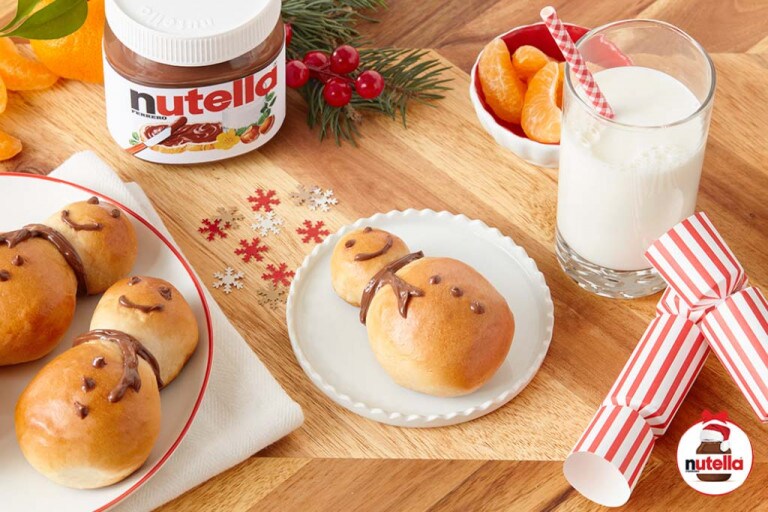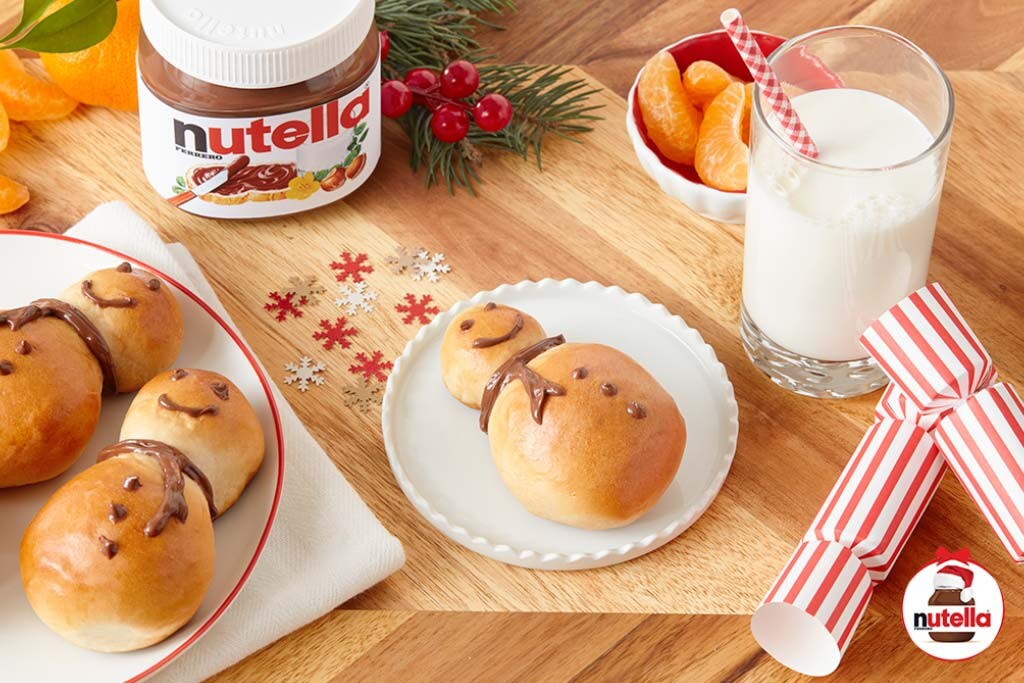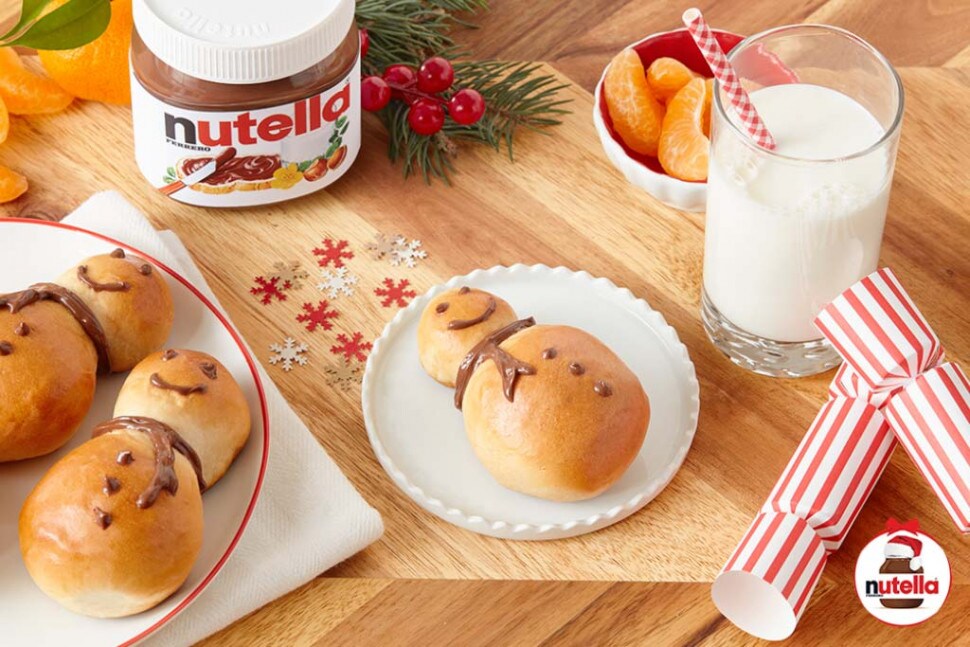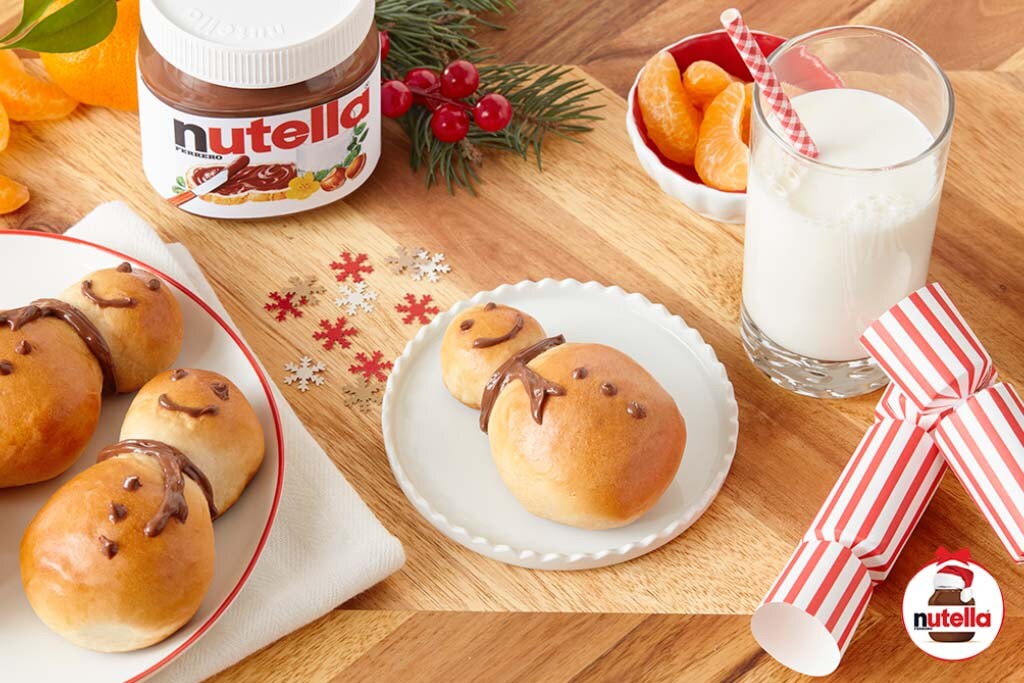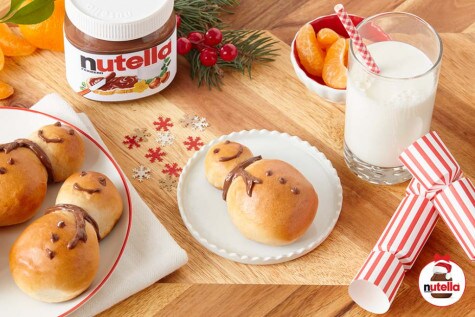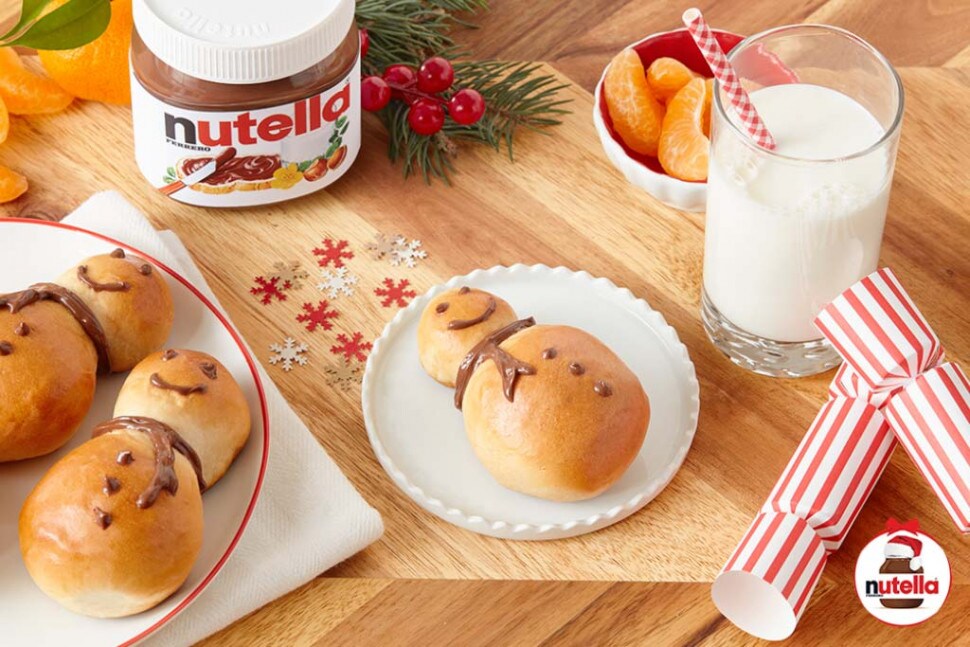 INGREDIENTS for 12 servings
Custard Filling:
¼ cup granulated sugar, divided
2 tbsp unsalted butter, cubed
Bun Dough:
½ cup granulated sugar, plus 1 tbsp divided
¼ cup water, warm (100° F to 110° F )
2 tbsp vegetable shortening
12 tbsp NUTELLA® hazelnut spread, 1 tbsp per serving
METHOD
In a medium-size saucepan bring the milk to a simmer over medium-heat. Whisk in 2 tablespoons sugar, until dissolved and then turn off the heat.
In a medium-size bowl, whisk together egg yolks and 2 tablespoons sugar until smooth. Add the cornstarch to the egg mixture, and whisk until incorporated.
Remove the simmering milk mixture from the heat. Measure a ¼ cup of the milk mixture, and gradually add it to the egg mixture, whisking constantly to temper.
Gradually add the tempered egg mixture to the remaining milk mixture, whisking constantly.
Place the sauce pan on the stove, and heat over medium-high heat, whisking constantly until the mixture slightly thickens, 3 minutes.
Turn off the heat and remove the saucepan from the stove. Whisk in the cold butter and vanilla until incorporated, 15 minutes.
Cover with plastic wrap and refrigerate until chilled and set, at least 2 hours. (The custard can be made a day in advance.)
Dissolve sugar in warm water, sprinkle yeast overtop. Let stand 2-3 minutes and then stir to mix well. Let sit until it starts to foam, about 10 minutes.