Tortilla snowflakes with Nutella® hazelnut spread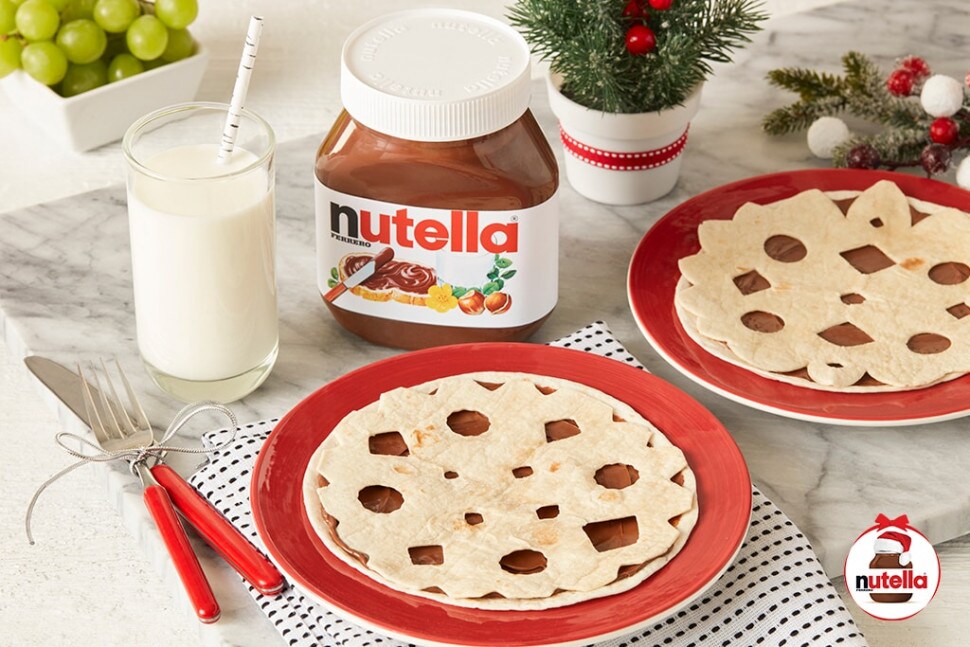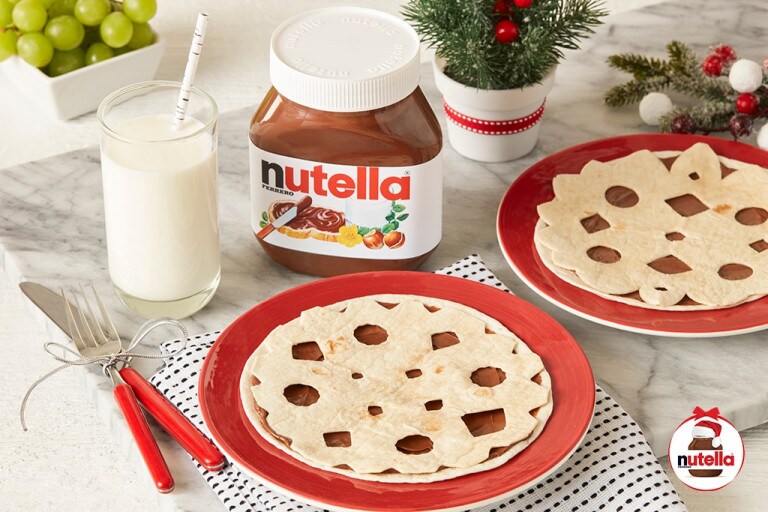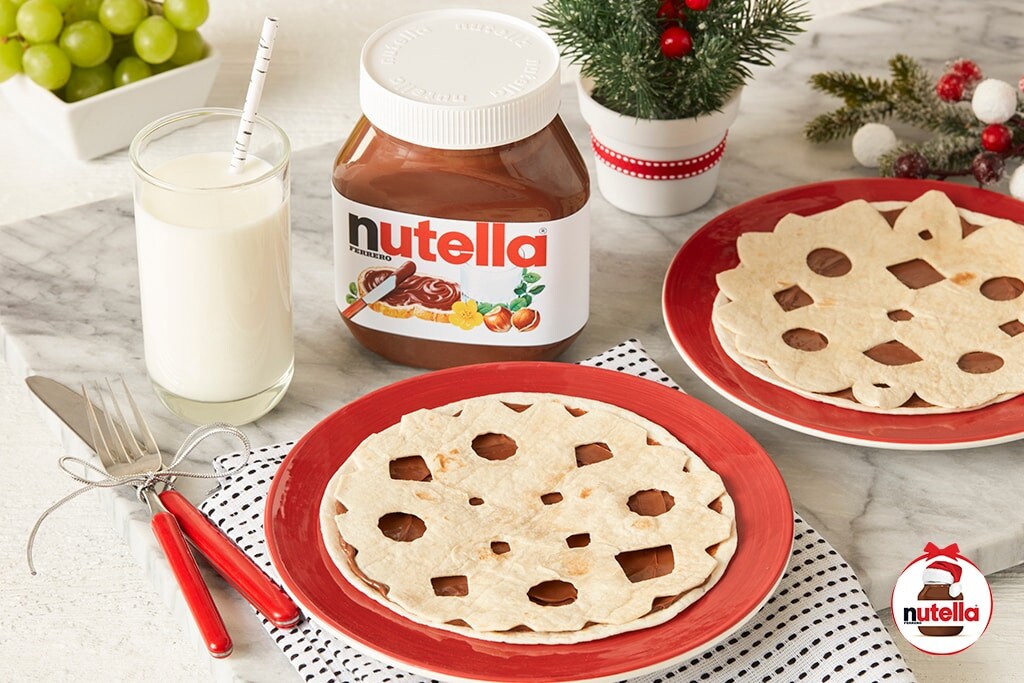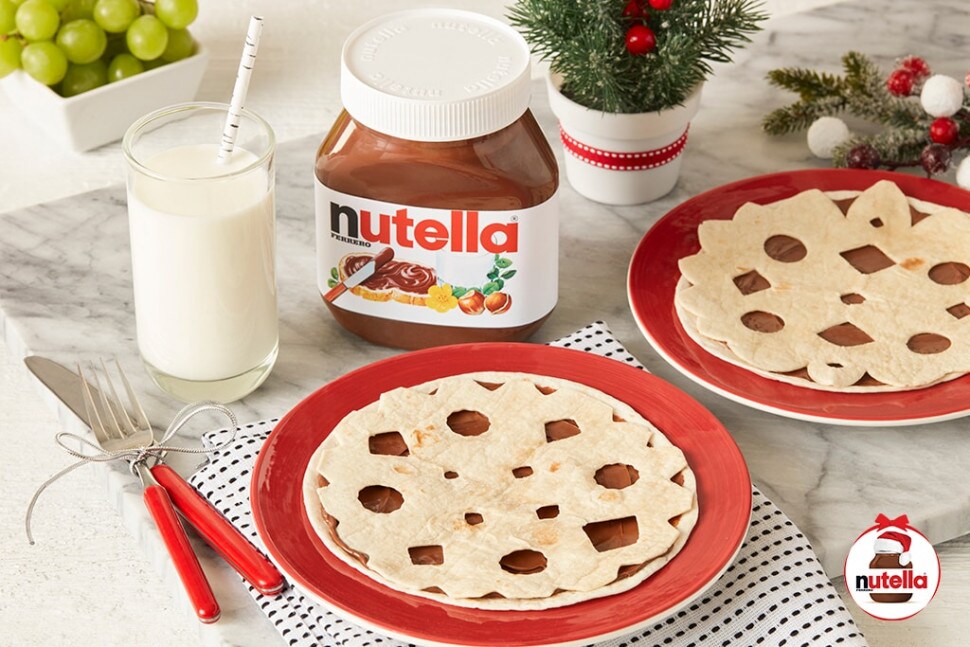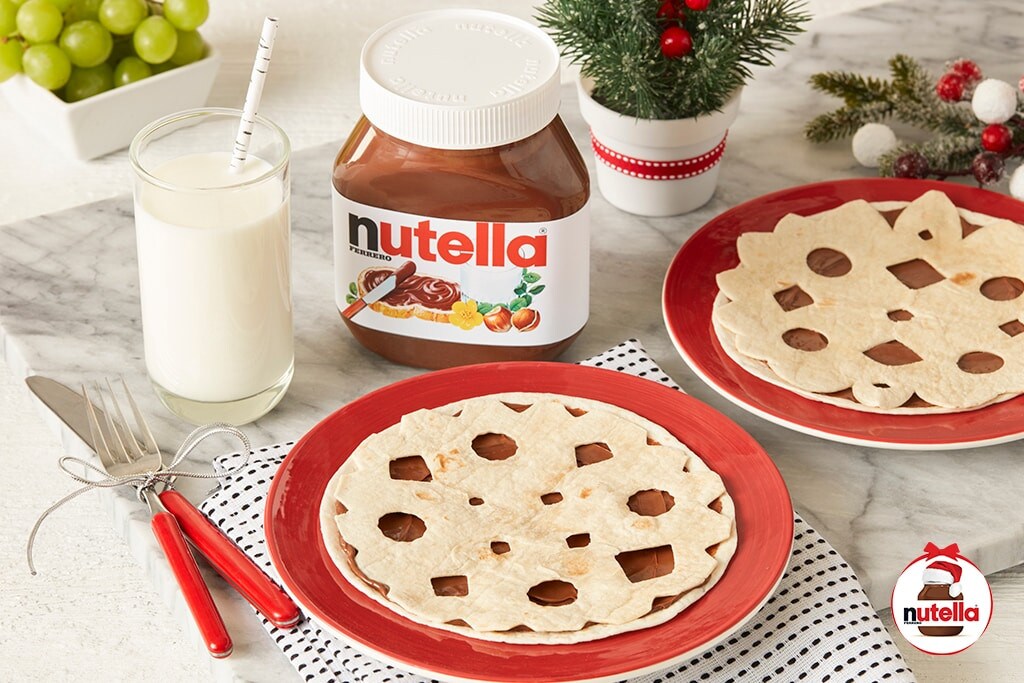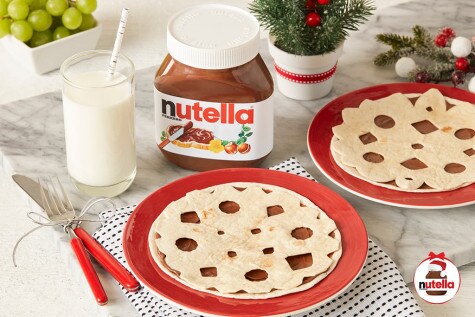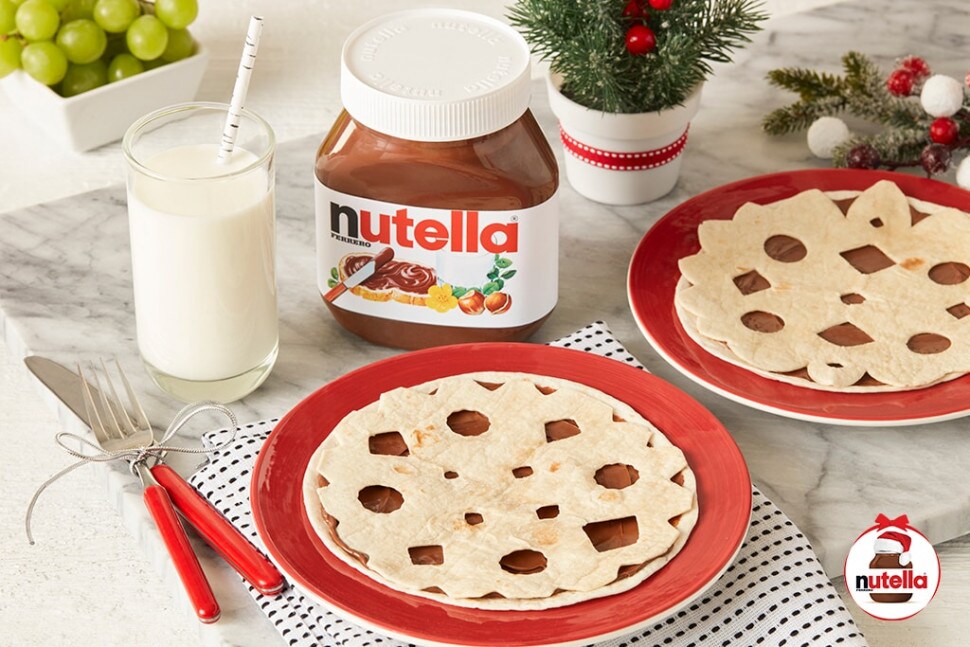 INGREDIENTS for 4 servings
8 x 8 inches (small) flour or whole wheat tortillas
Non-stick cooking spray or vegetable oil
4 tbsp Nutella® hazelnut spread, 1 tbsp per serving
METHOD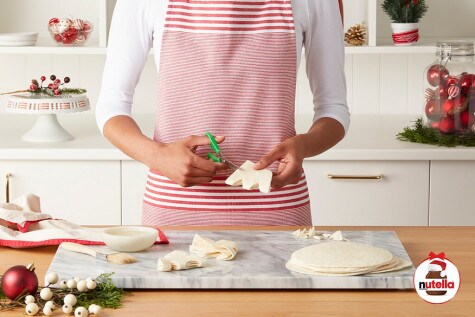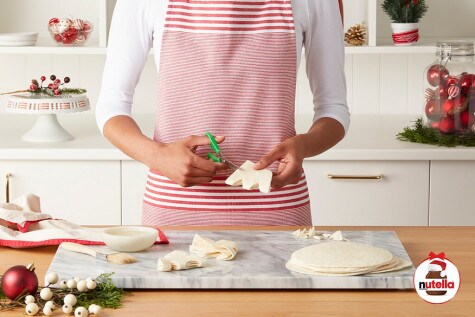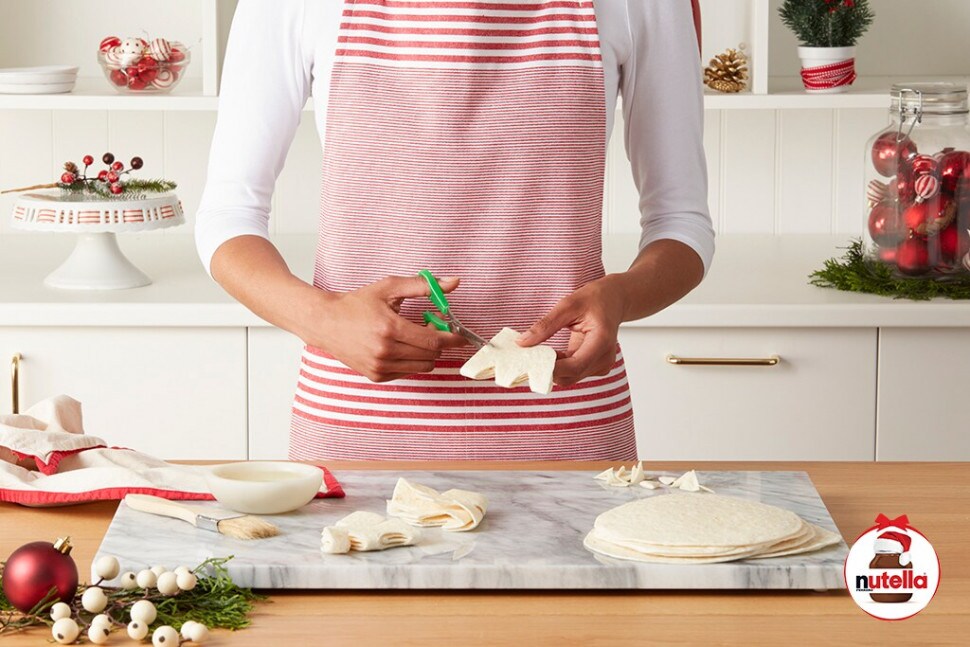 STEP 1
Preheat oven to 400°F
Microwave tortillas, one at a time, for 10 seconds on high (100% power) or until just warm
Fold tortillas in half, and then in half again. Fold in half again so it resembles a wedge (it will be thick.) Using kitchen shears, cut triangles, circles and/or squares on the edges of the tortilla, as if you were making a paper snowflake. Repeat with 3 other tortillas, leaving the other 4 tortilla whole.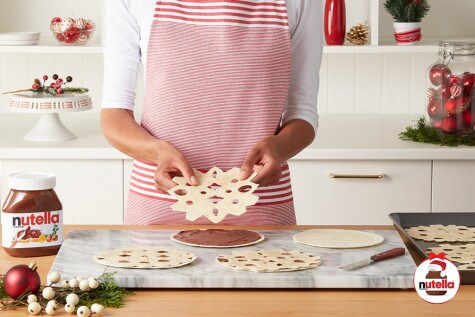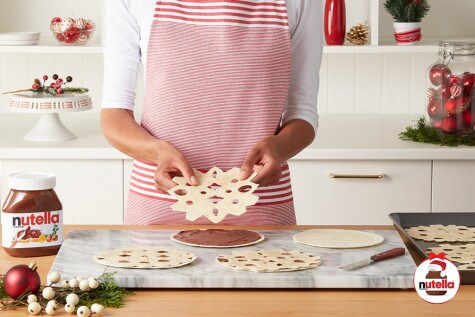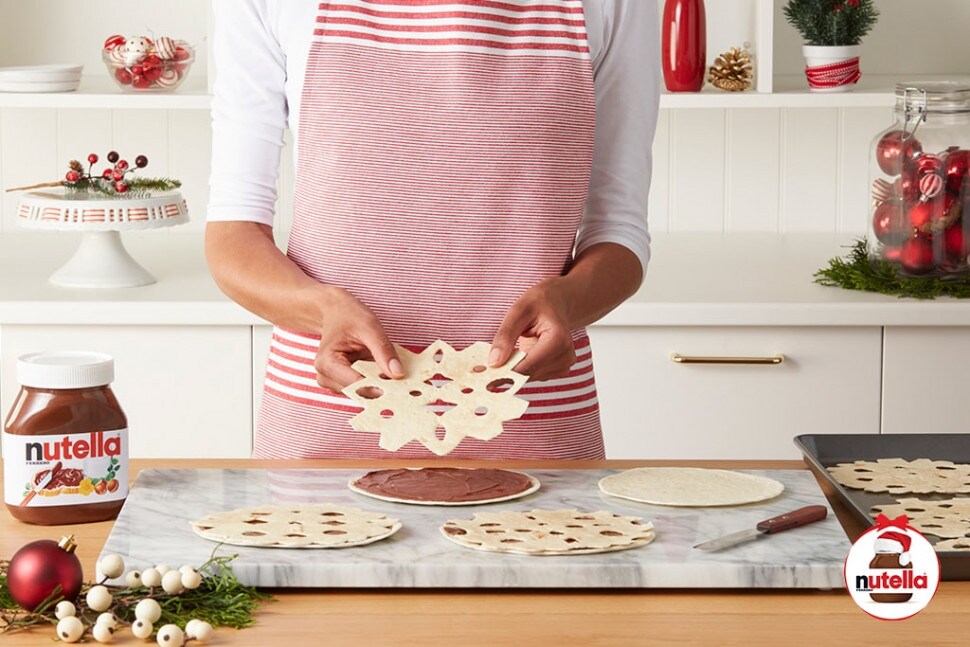 STEP 2
Unfold tortilla and place on large baking sheets. With all 8 tortillas, brush lightly with oil or coat with cooking spray.
Bake for 5 to 8 minutes or until lightly browned and crisp, turning once. Transfer to a wire rack to cool.
Spread Nutella® hazelnut spread on each of the whole tortillas and place a cut out tortilla on top to create a snowflake shape.
Serve with a glass of milk and side of fruit.