Vanilla crescents with Nutella® hazelnut spread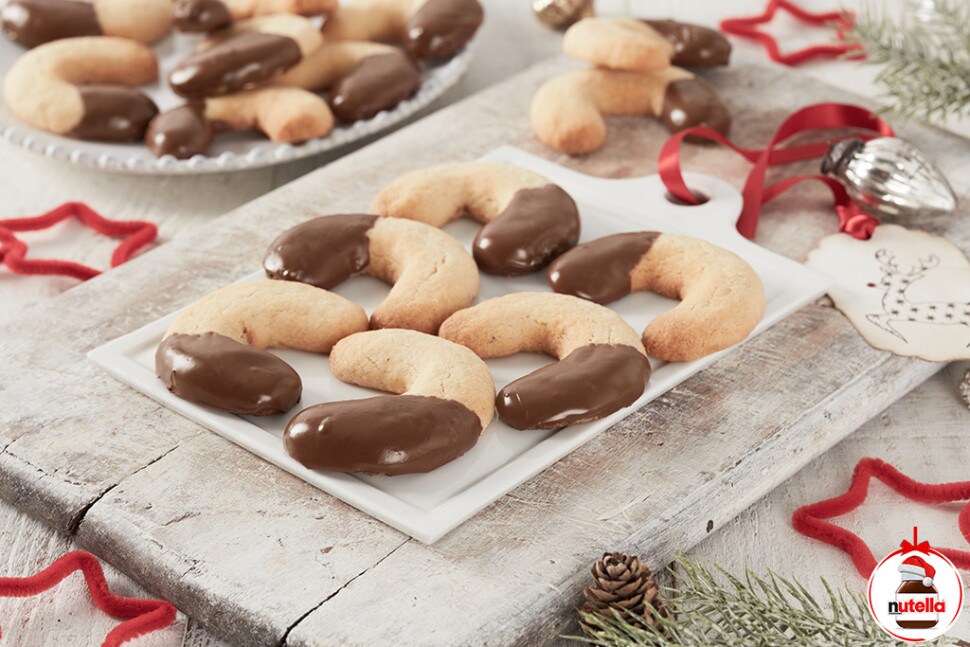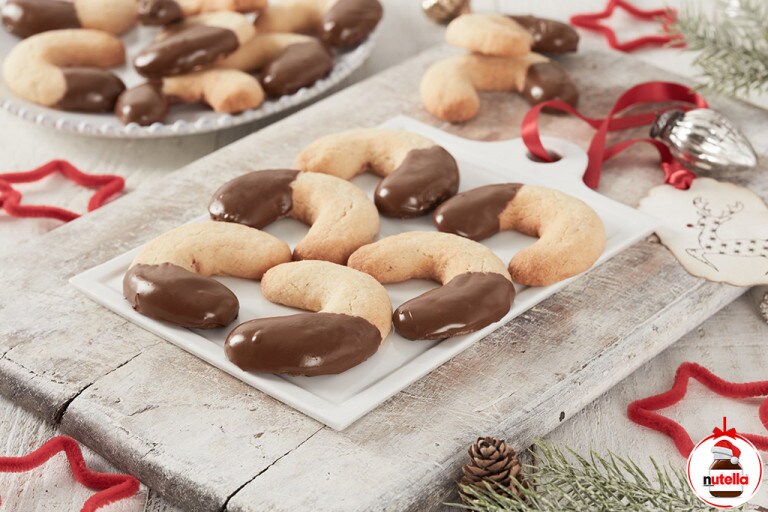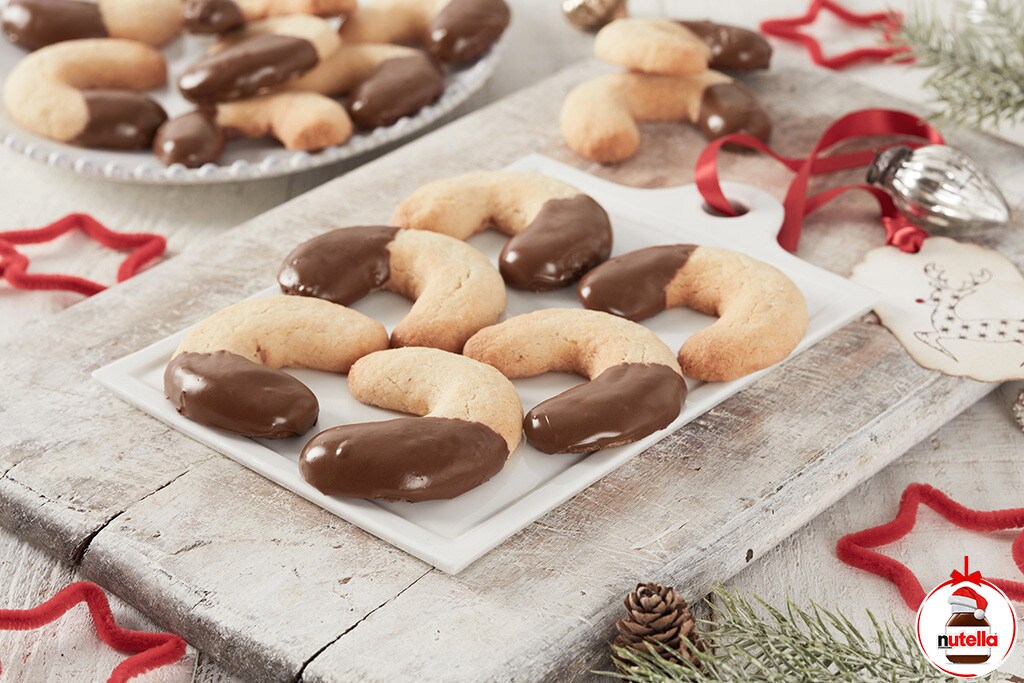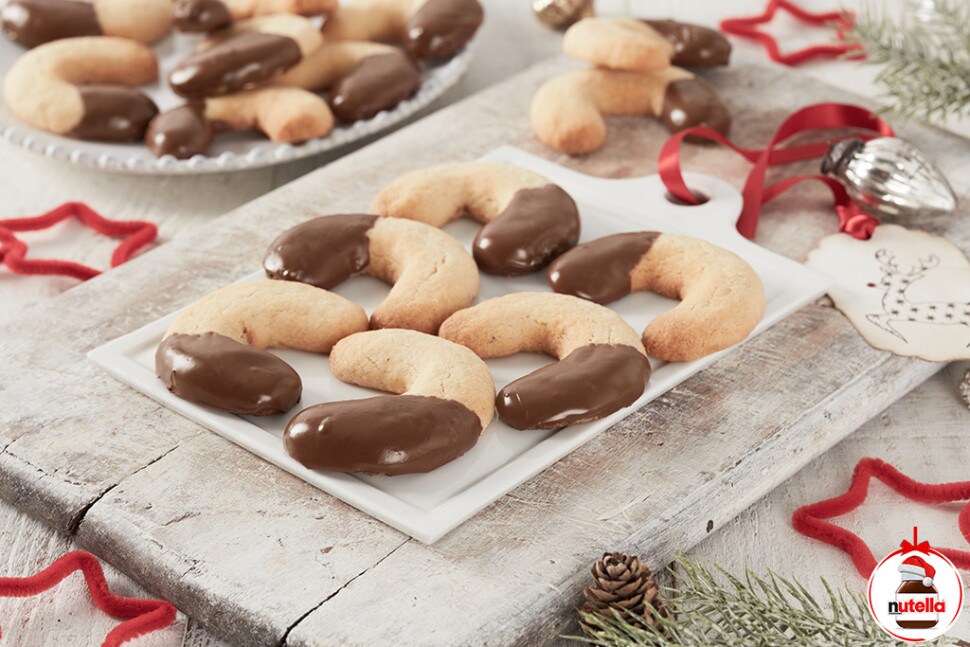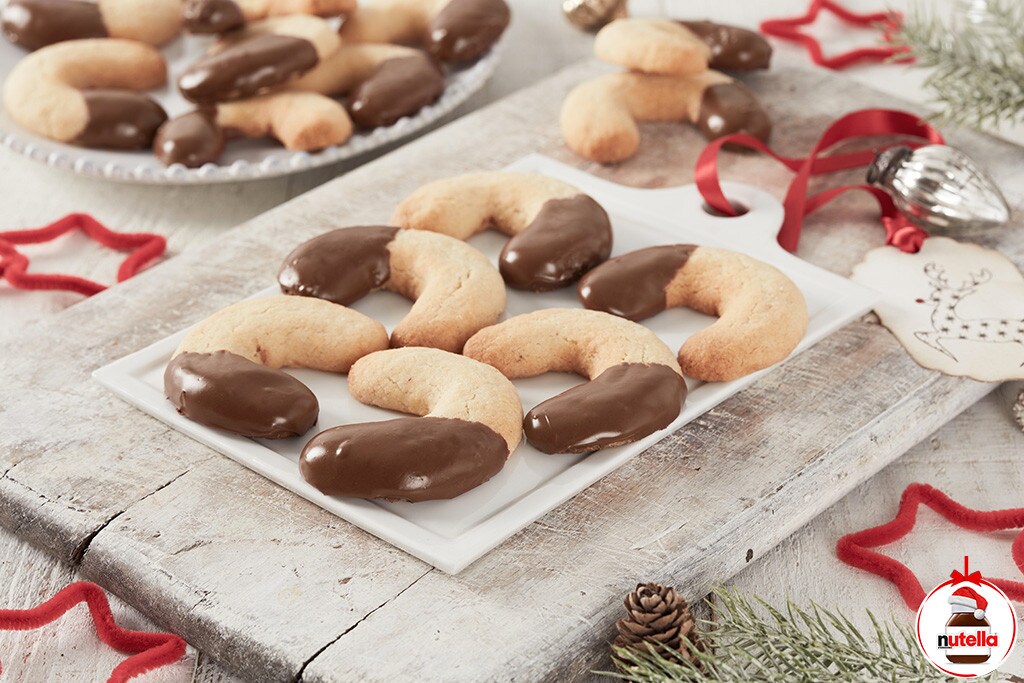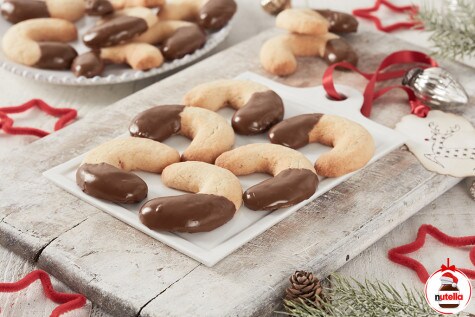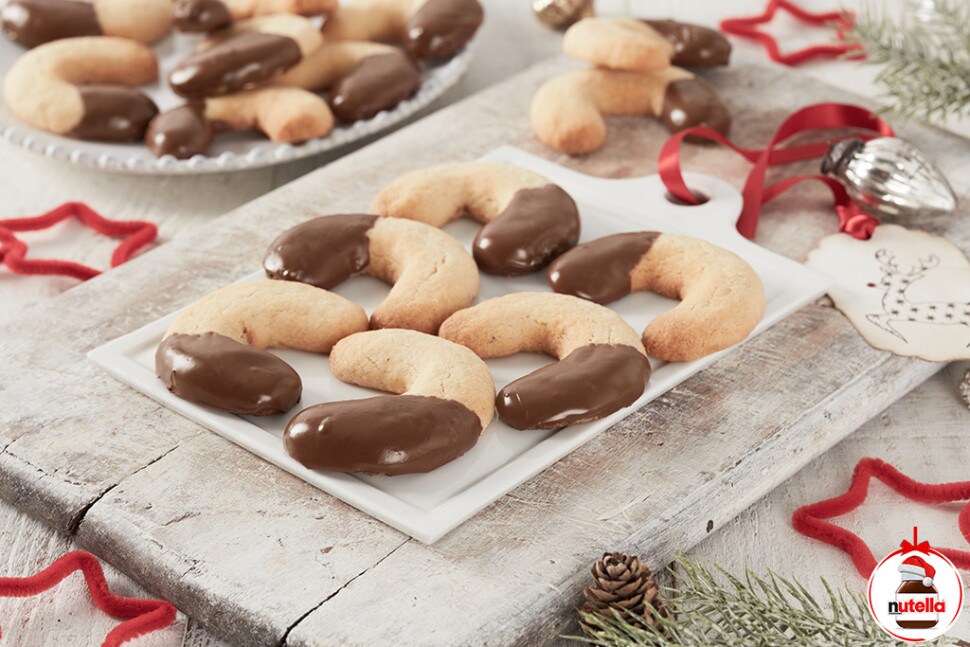 INGREDIENTS for 16 cookies
1 whole vanilla bean or 2 tsp vanilla extract
1/2 cup butter, cut into cubes and softened
2/3 cup Nutella® hazelnut spread
METHOD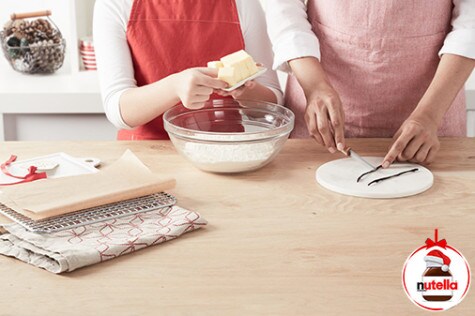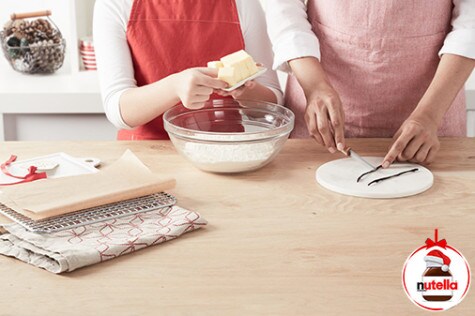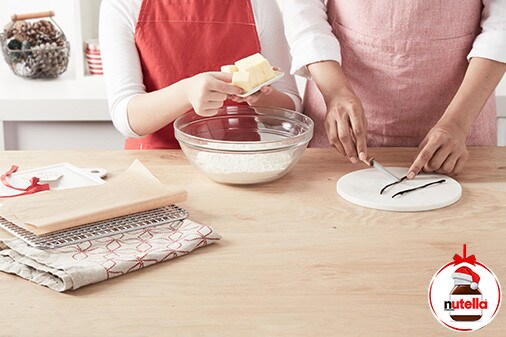 STEP 1
Split the vanilla bean lengthwise with a knife; scrape out seeds or use vanilla extract if desired.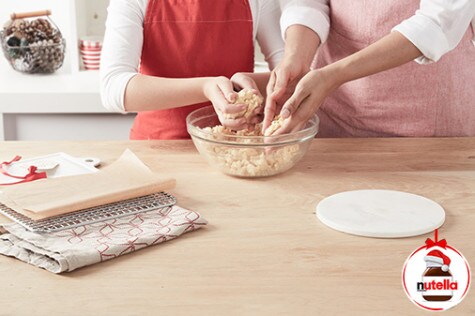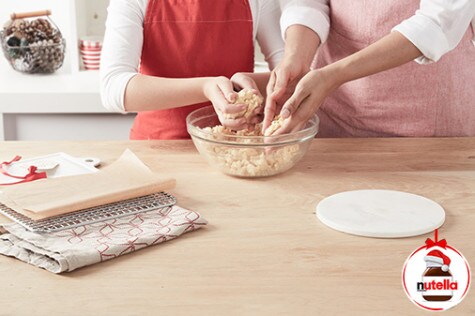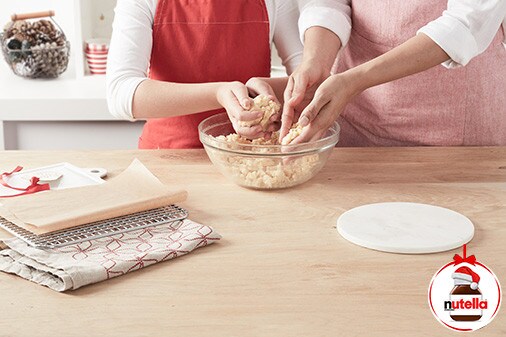 STEP 2
In a large bowl, combine butter, sugar and vanilla seeds/extract; stir in flour and almond flour until dough comes together. Cover with plastic wrap; refrigerate for 30 minutes.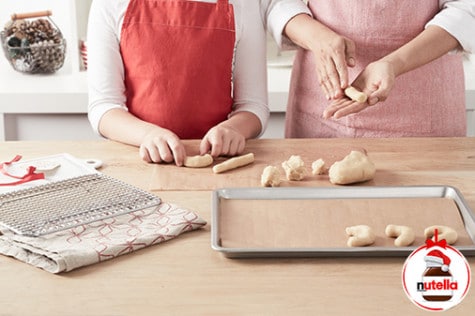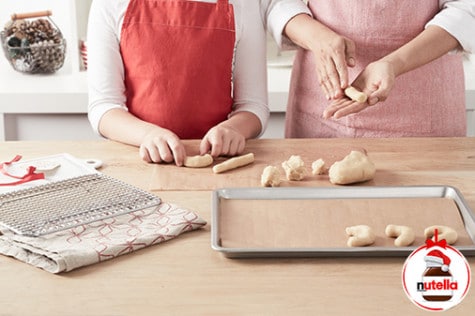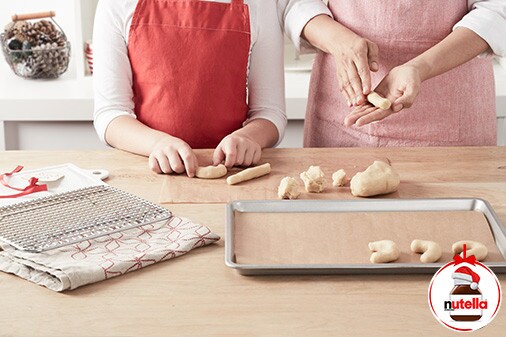 STEP 3
Preheat oven to 350°F. Take small amount of dough and roll into crescent shape; place on parchment paper–lined baking sheet.
Repeat with remaining dough to make 16 cookies.
Bake on center rack for about 15 minutes or until lightly golden. Remove from oven; let cool completely on baking sheet.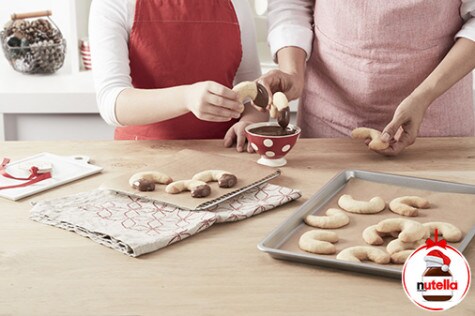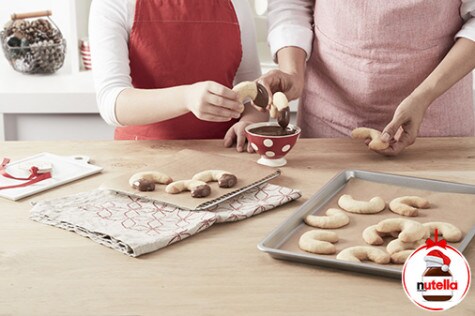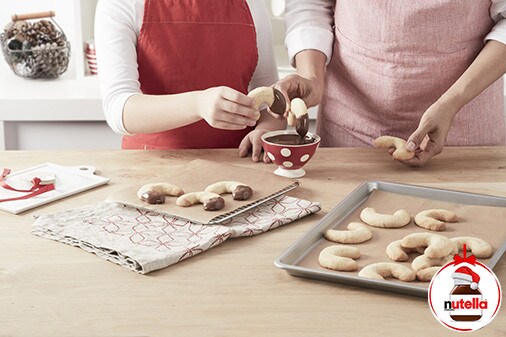 STEP 4
Meanwhile, scoop Nutella® hazelnut spread into a small bowl set over small pan of boiling water; let stand for about 5 minutes or until softened. Dip half of each cookie into Nutella® hazelnut spread; let stand for about 20 minutes or until cool.