Yule log with Nutella® hazelnut spread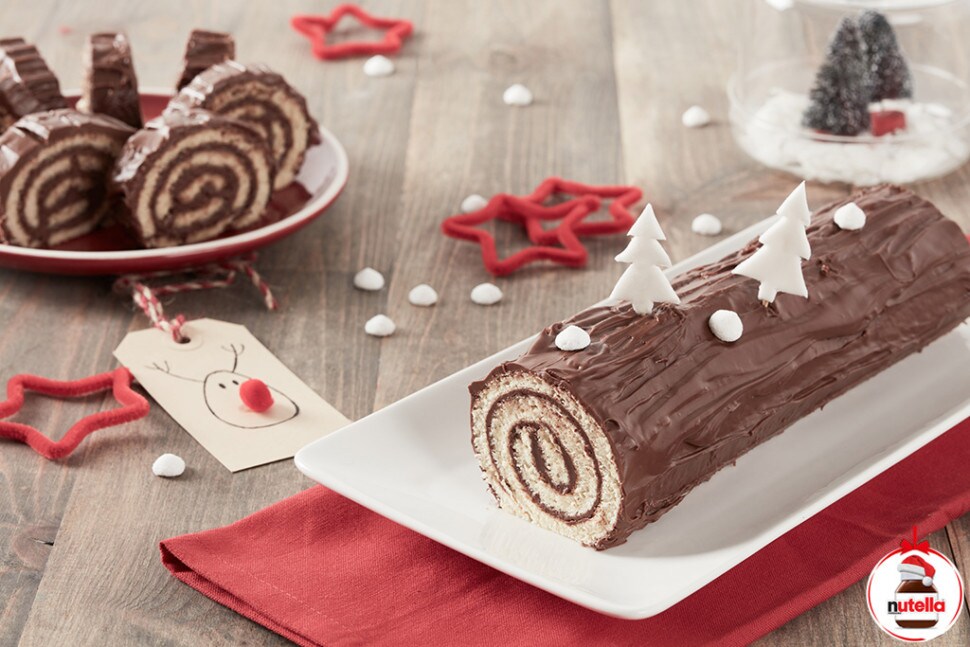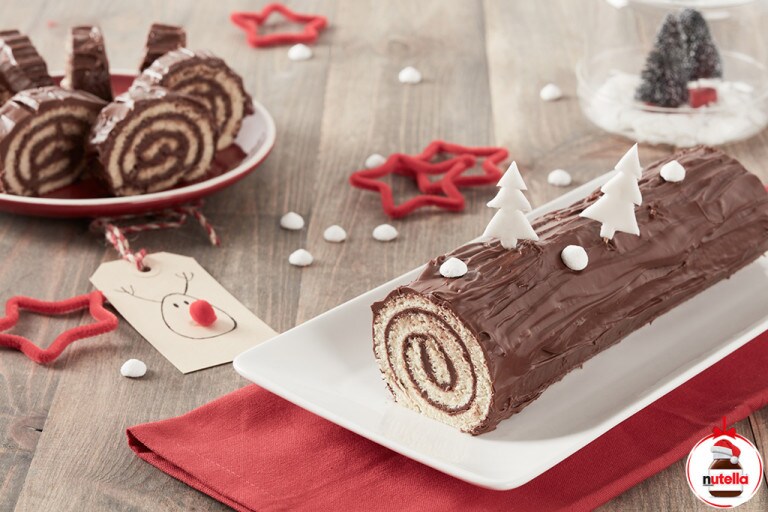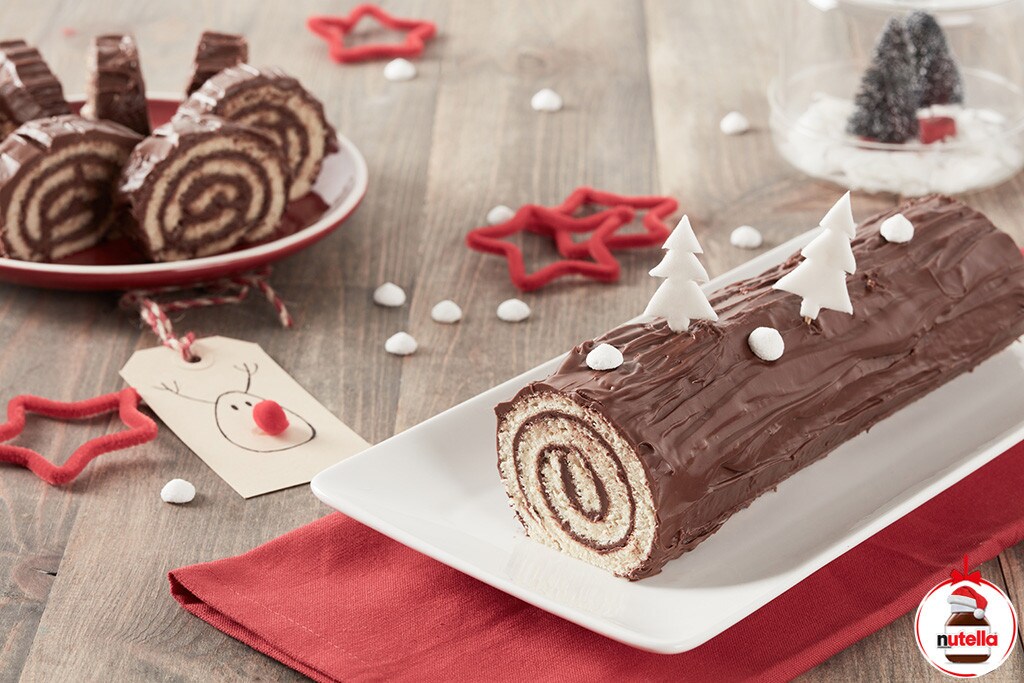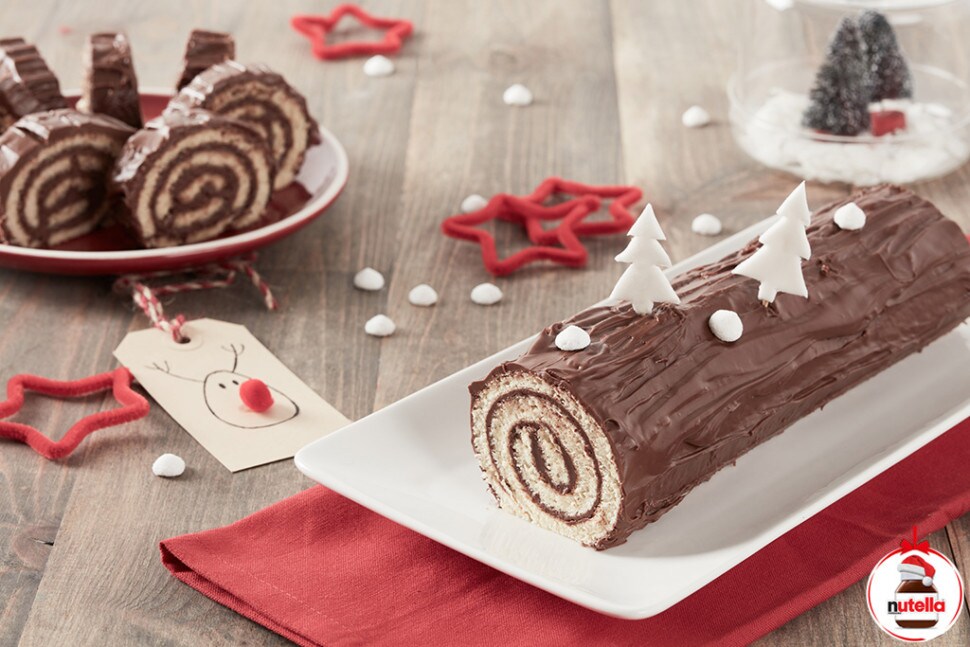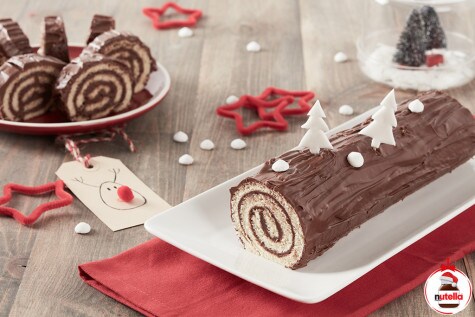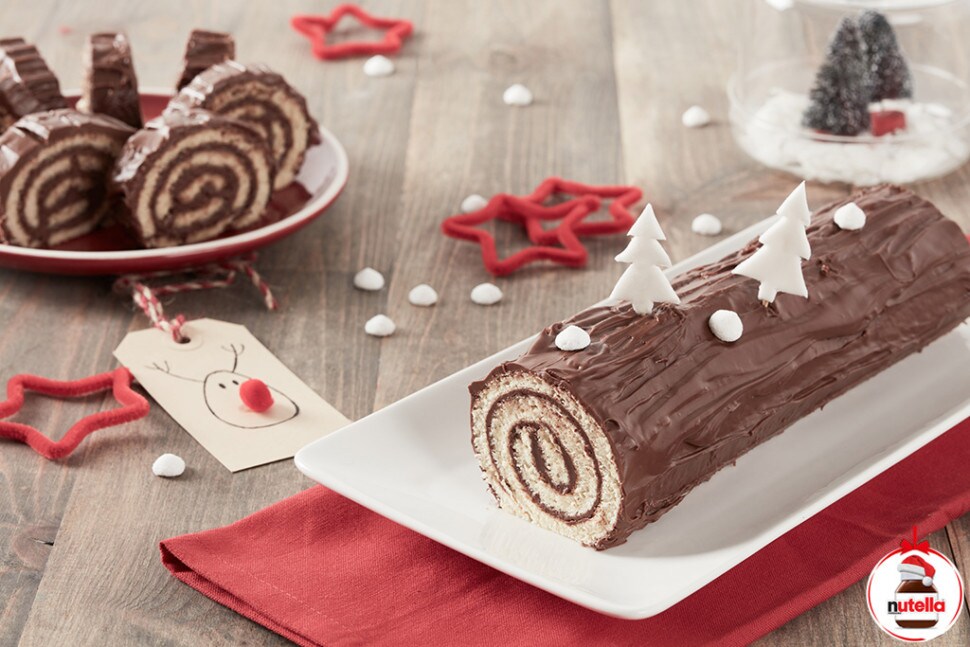 INGREDIENTS for 15 servings
3/4 cup confectioners' sugar
2 cups Nutella® hazelnut spread
METHOD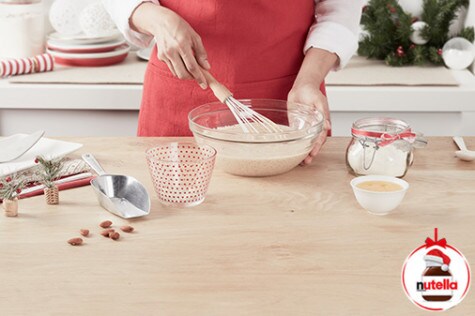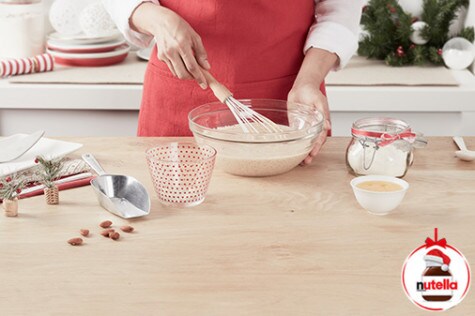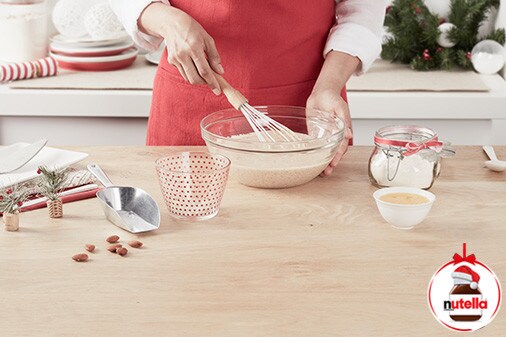 STEP 1
Sift flour. In large bowl, beat together 5 whole eggs, almond flour and sugar. In separate bowl, whip egg whites with confectioners' sugar, adding sugar in small additions; alternate the egg mixture with the flour, making 3 additions of flour and 2 of egg whites.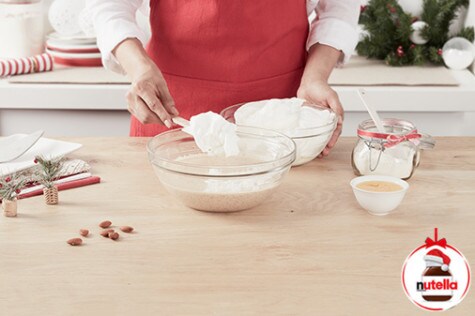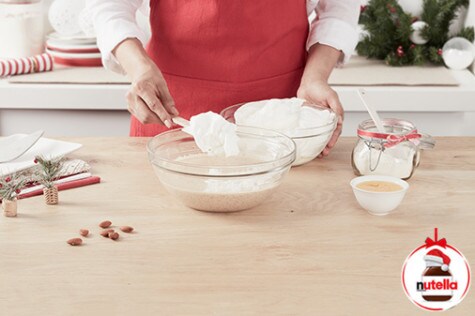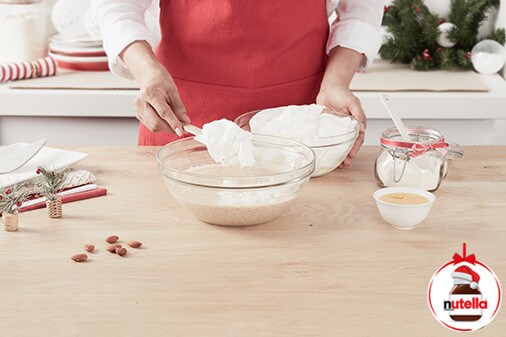 STEP 2
Preheat oven to 450°F. Scoop small amount of batter into small bowl; mix in butter, then return to batter in large bowl.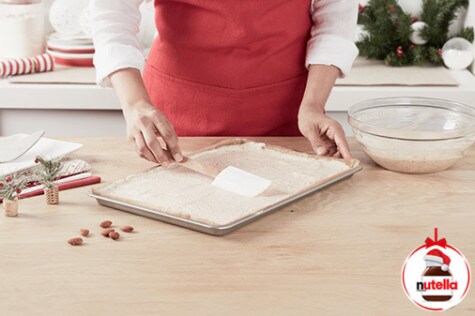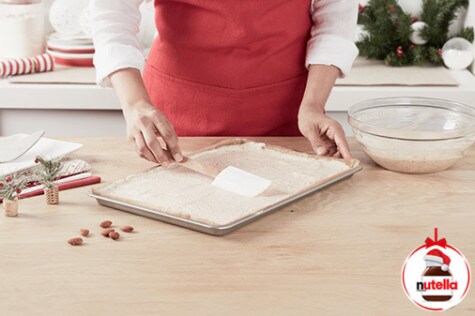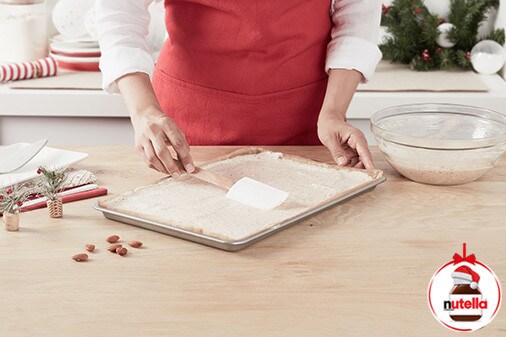 STEP 3
Divide batter between two 15- x 10-inch parchment paper­–lined, rimmed baking sheets; bake for 6 to 8 minutes or until golden brown. Let cool for about 2 minutes or until cool enough to handle.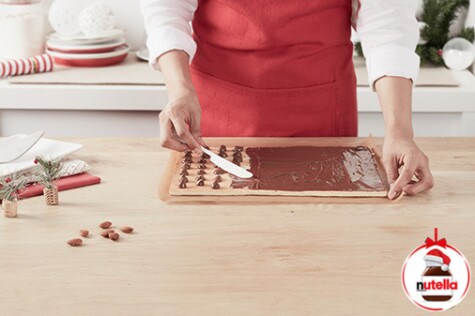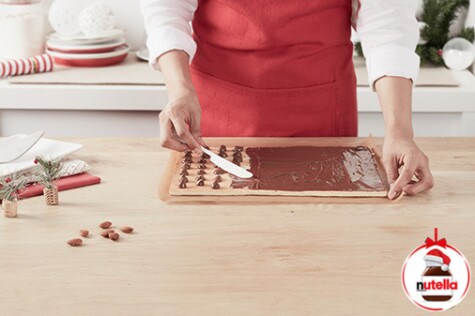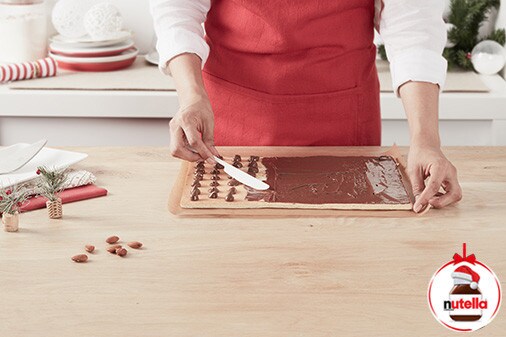 STEP 4
Loosen edges of 1 cake with knife; turn upside down onto flour-dusted tea towel. Starting at one corner, carefully peel off paper. Starting at one short side, roll up cake in towel; let cool completely on rack. Repeat with remaining cake.
Unroll each cake and spread evenly with half of the Nutella® hazelnut spread;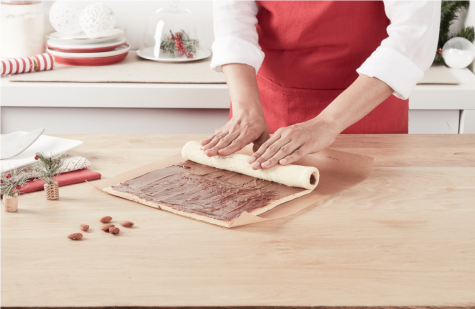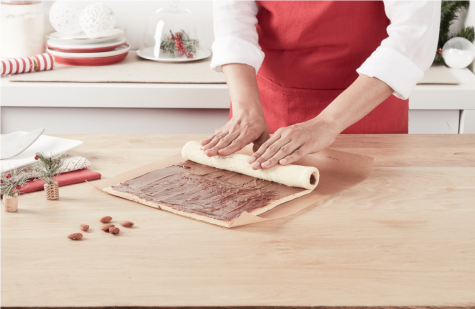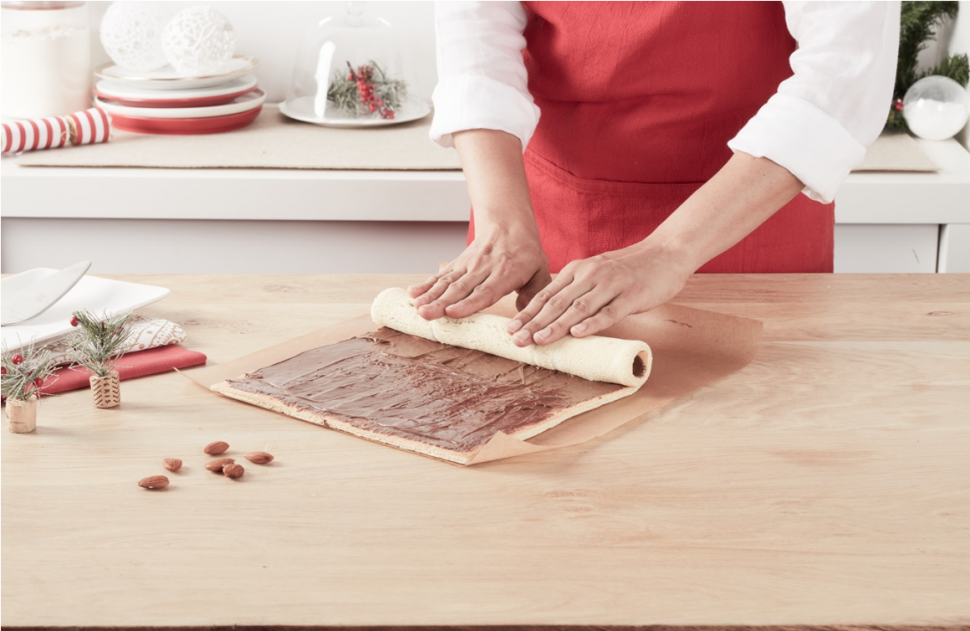 Step 5
Reroll and place each roll, seam side down, on platter. Spread remaining Nutella® hazelnut spread over rolls. Cut off edges to expose layers of cake and filling. Decorate as desired.