Dutch Baby Pancake with Nutella®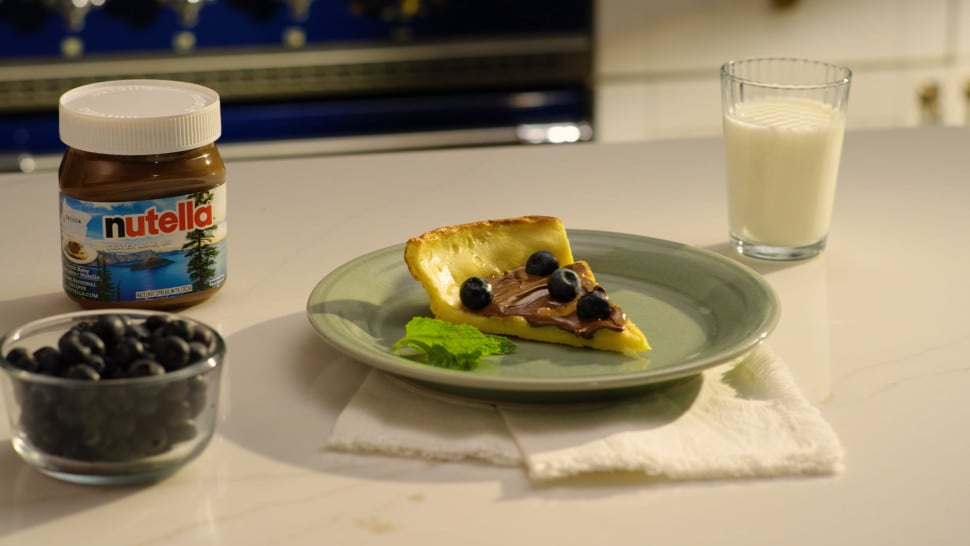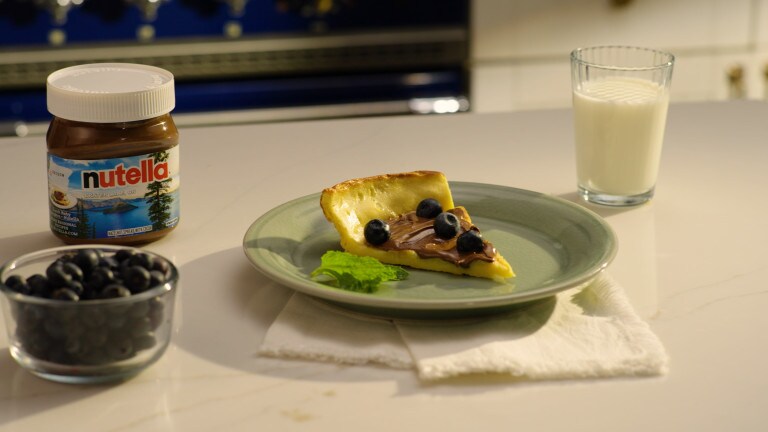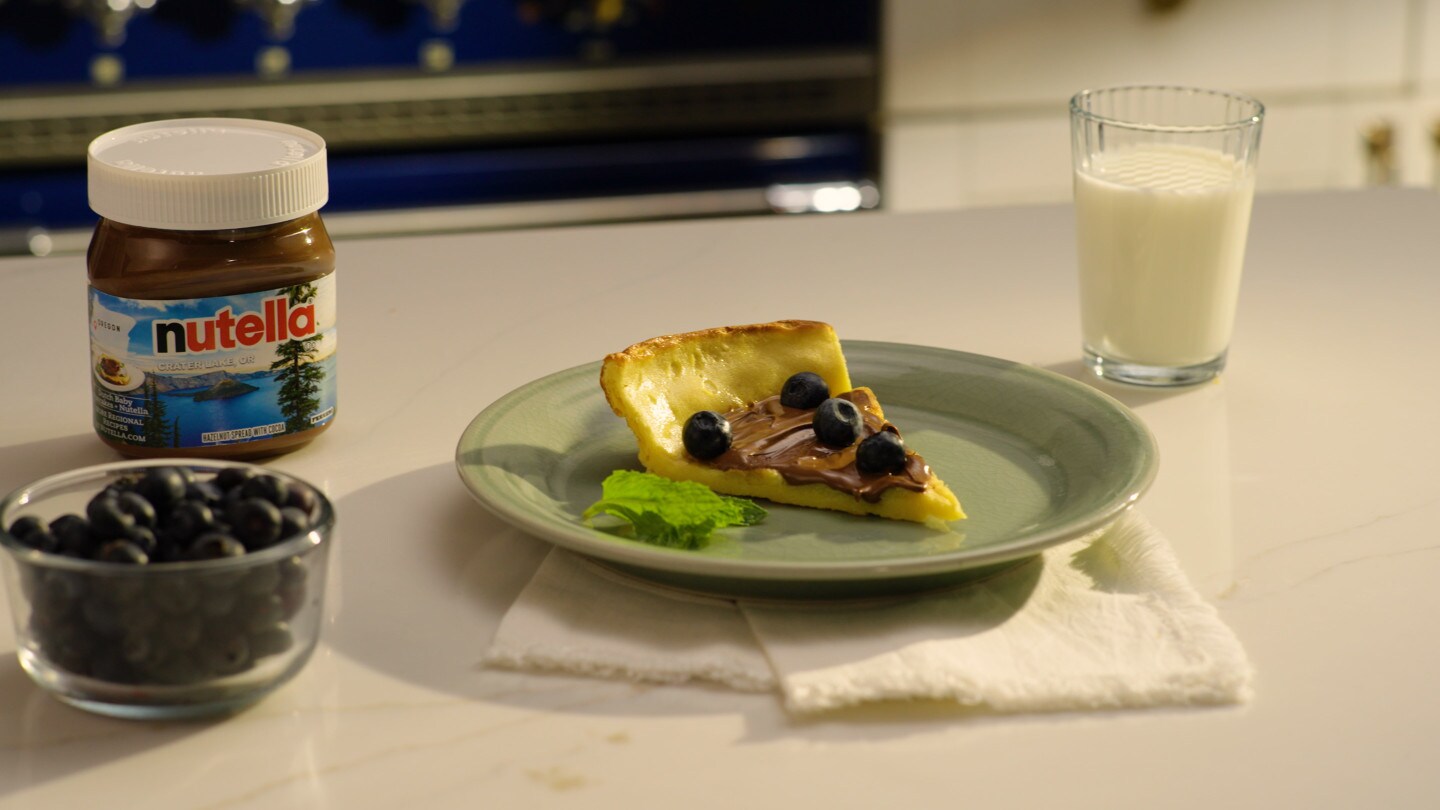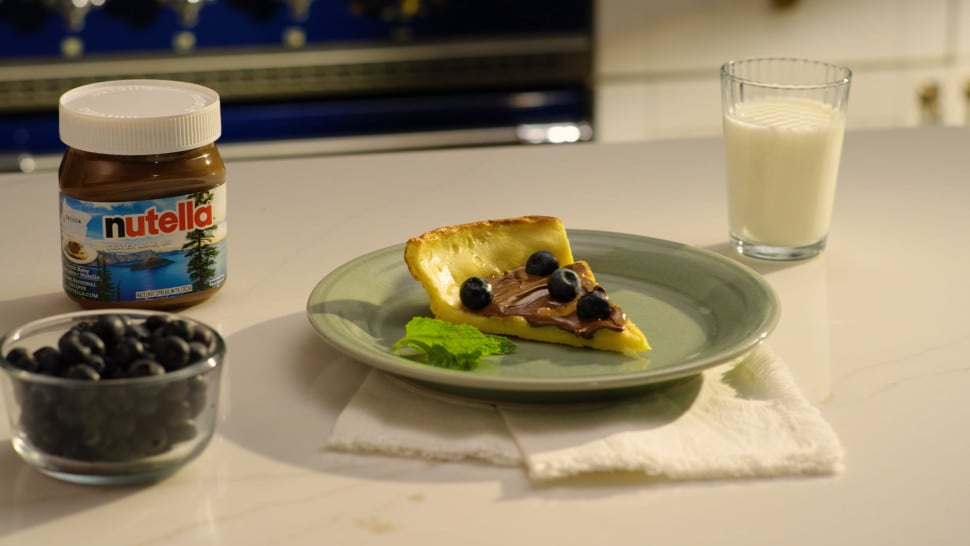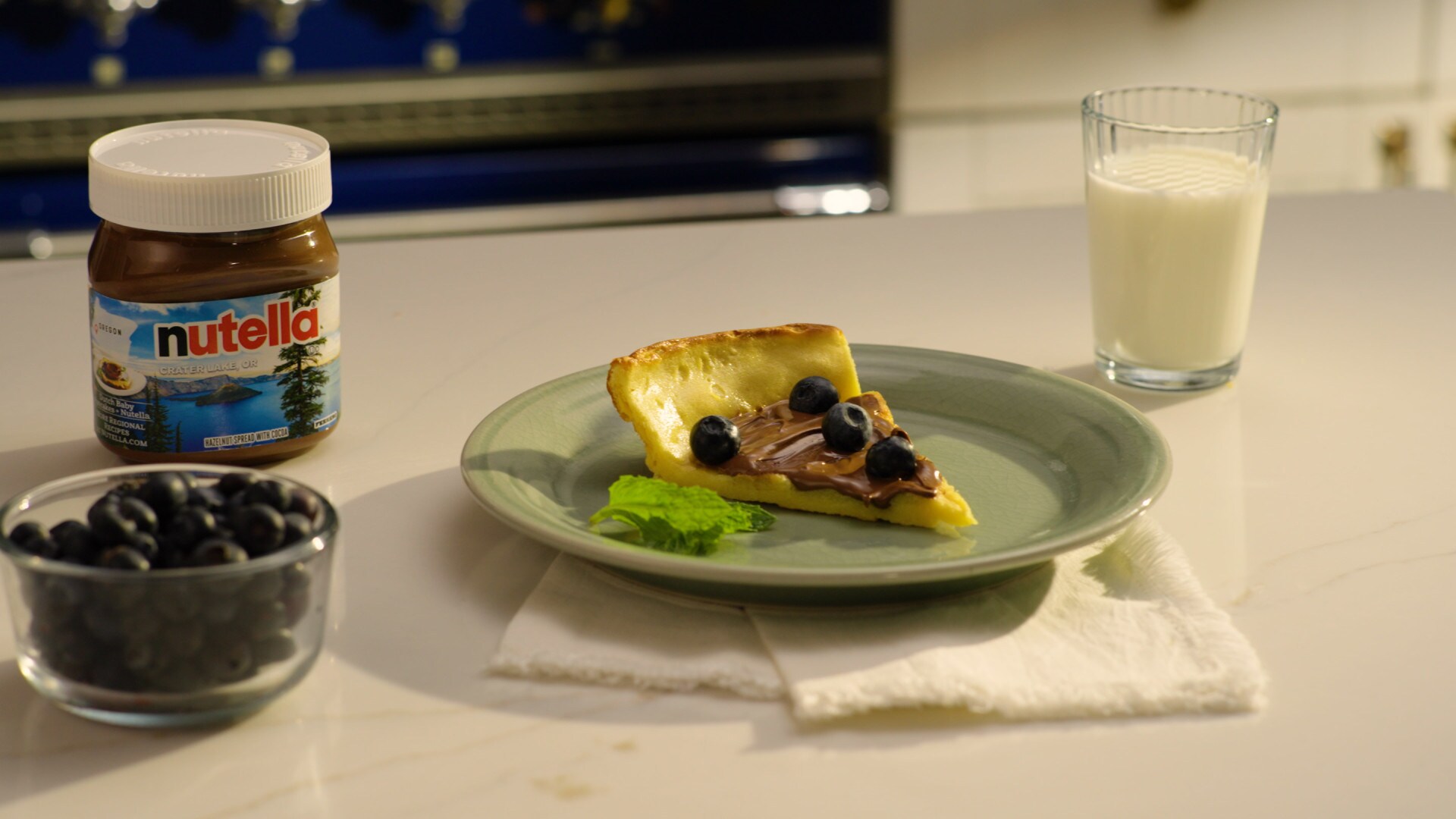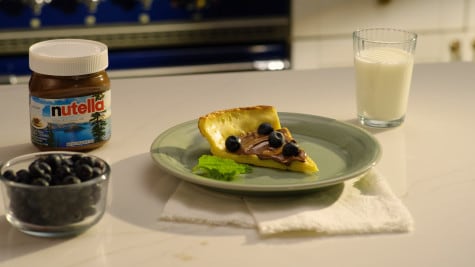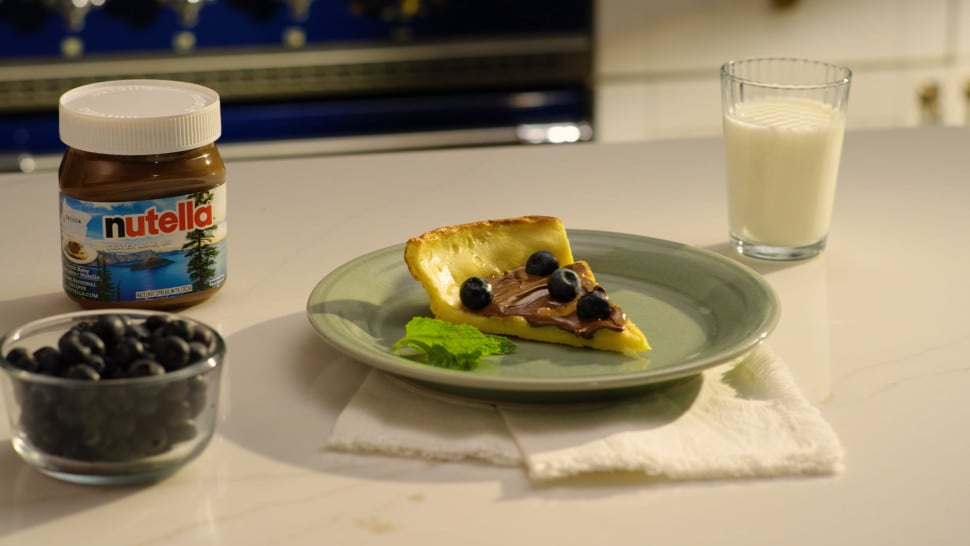 INGREDIENTS for 6 portions
3 large eggs

1/2 cup whole milk

2 tablespoons light brown sugar

1 teaspoon almond extract

1/2 teaspoon lemon zest

1/4 teaspoon kosher salt

2/3 cup all purpose flour

3 tablespoons butter

10" oven safe skillet
Topping
1/4 cup yellow raisins

1 apple, cored and sliced

1 tablespoon lemon juice

1/4 teaspoon cinnamon

1/8 teaspoon nutmeg

1/8 teaspoon kosher salt

1 tablespoons light brown sugar

1 tablespoon butter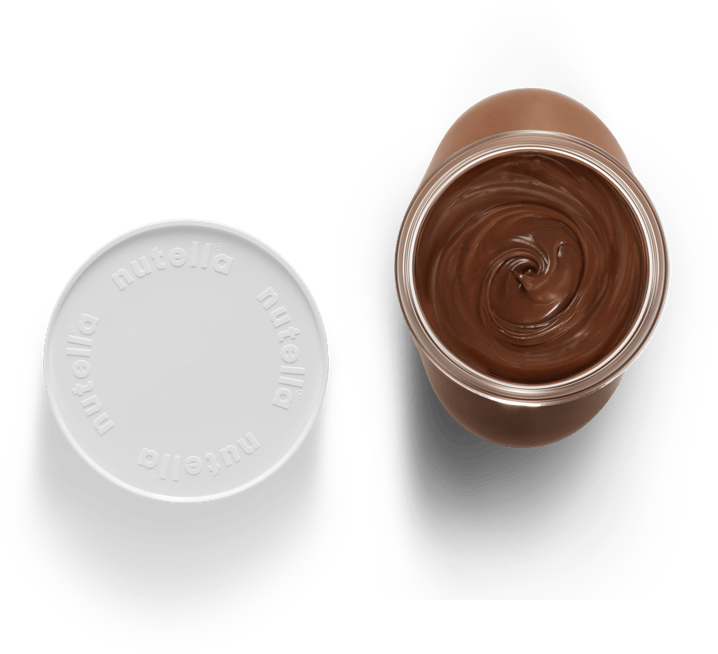 To prepare this delicious recipe, 1 tbsp of Nutella® per person is enough to enjoy!
METHOD
Preheat oven to 400 degrees F. Place a skillet in oven to preheat on the center rack. To a blender add eggs, milk, sugar, extract, zest and salt. Blend on high for 1 minute.

Turn off blender, add flour and continue blending for 30 seconds. Carefully remove the skillet from the oven. Add the butter and swirl in pan until it melts and coats the bottom evenly. Add the batter and place the skillet in the oven. Bake for 15-20 minutes or until the middle is set.

In a medium bowl add raisins and cover with boiling water. Set aside In a medium skillet on medium heat, melt butter. Add apples, stir to coat in butter, then add sugar.

Sauté for about 1 minute. Stir in cinnamon, nutmeg and salt. Cook for about 2 minutes. Drain raisins, stir into apples and remove from the heat. Set aside.

Remove the pancake from the oven and place on a cooling rack. Transfer pancake to plate. Add apple mixture in the center of the pancake. Drizzle with Nutella®. Cut into slices and serve warm.