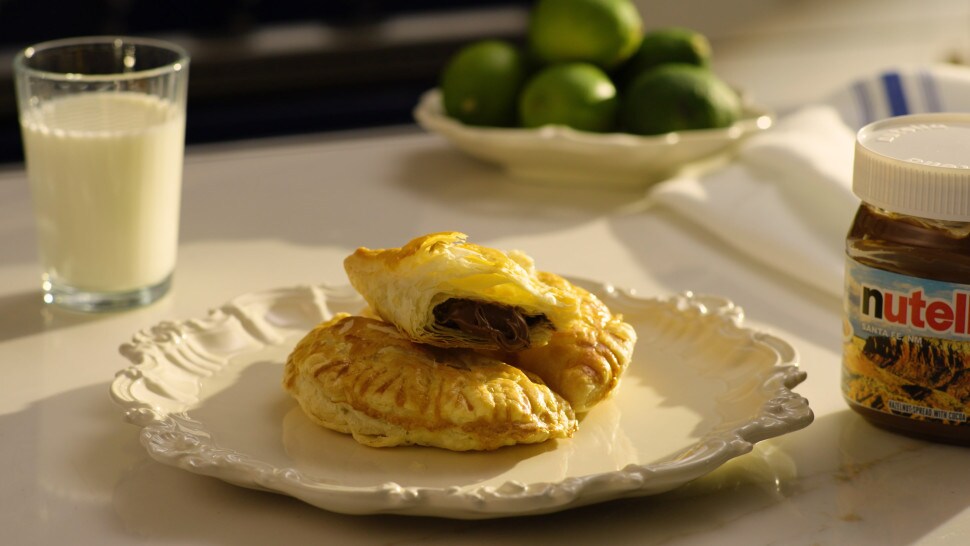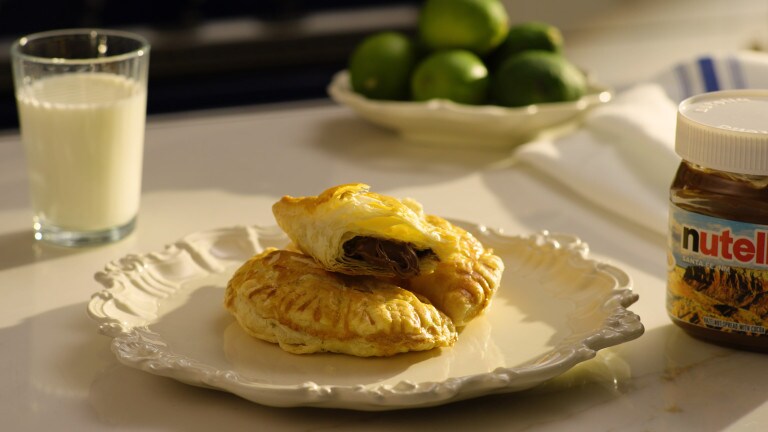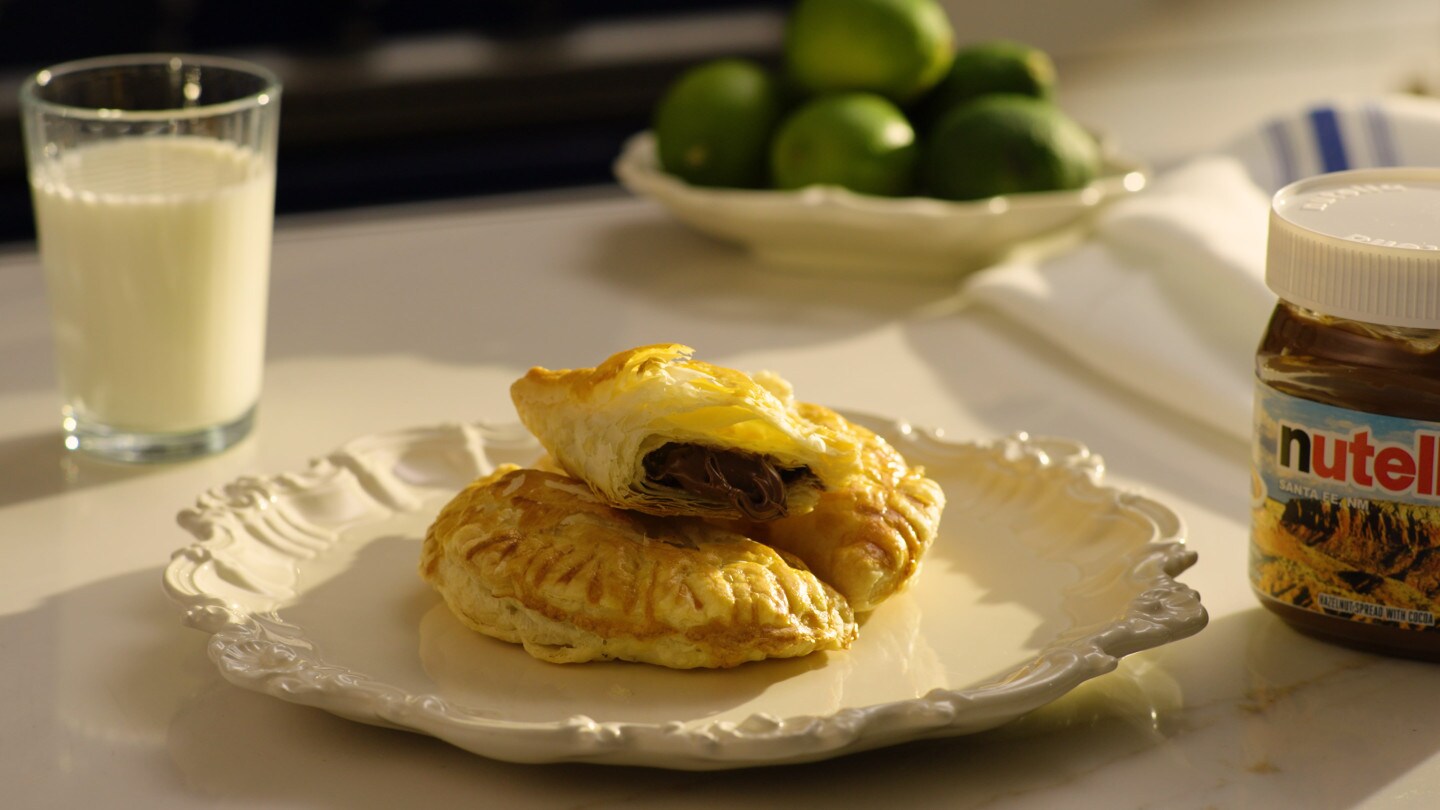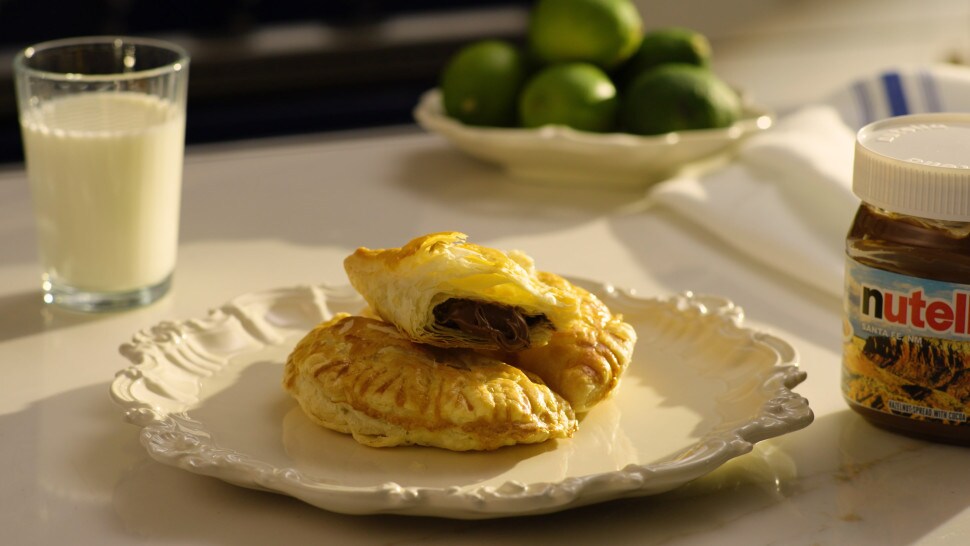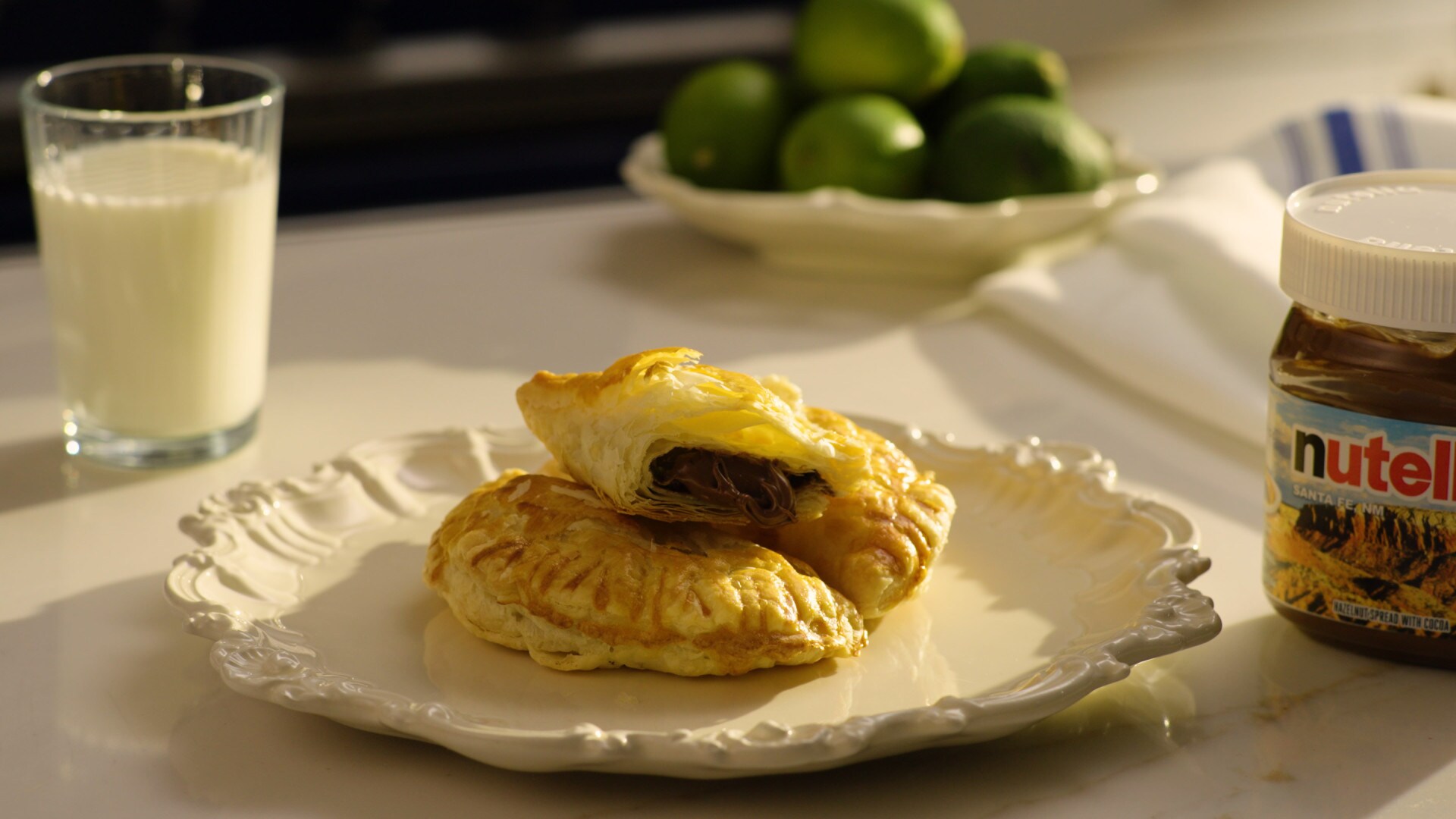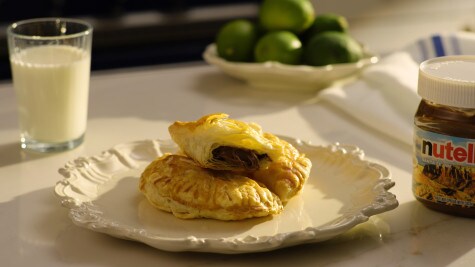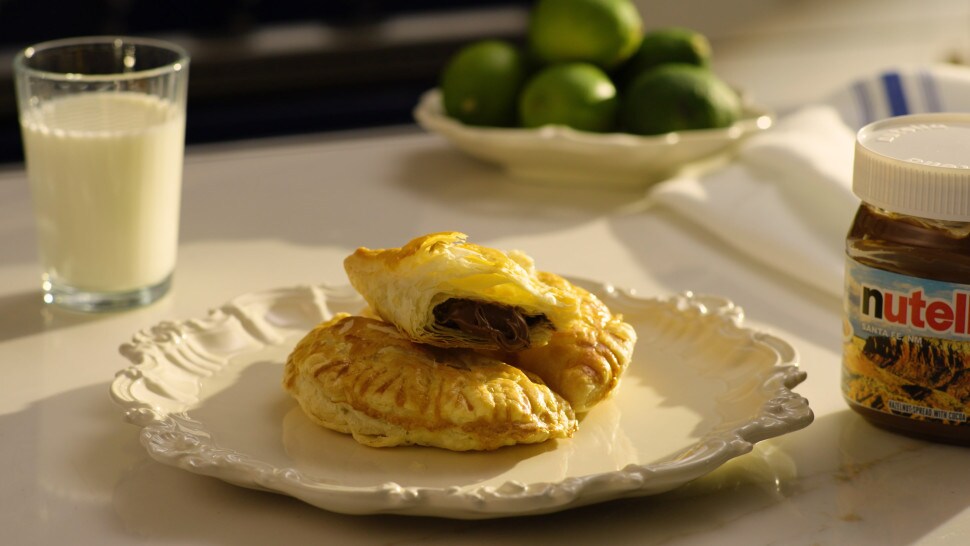 INGREDIENTS for 22 portions
7 cups all purpose flour

1 teaspoon kosher salt

1/2 teaspoon turmeric powder

2 cups warm water

4 tablespoons olive oil

Peanut oil for frying

Cinnamon sugar

Nutella®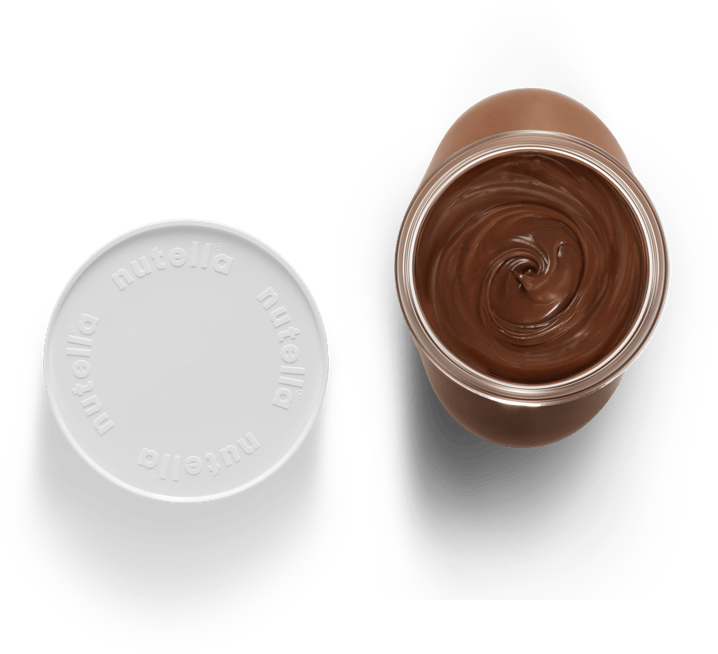 To prepare this delicious recipe, 1 tbsp of Nutella® per person is enough to enjoy!
METHOD
To a stand mixer bowl fitted with the paddle attachment, add all of the dry ingredients. Start the mixer on low and slowly add in the water, then olive oil.

Once the liquid is incorporated, replace the paddle attachment with the dough hook. Continue mixing for 5 minutes. The dough should pull away from the sides and be pliable and soft.

Remove the dough, kneed into a large ball, then divide the dough into 4 equal parts. Cover with plastic wrap and allow to rest for at least 10 minutes.

Dust your work surface with flour and roll out the dough. Using a 4 inch round pastry cutter, cut the dough into rounds. Cover with a damp towel to ensure they do not dry out.

To assemble, dip your finger in water and moisten the edges of the dough. Place 2 teaspoons of Nutella® on one side of the round, towards the center. Fold the dough to seal in the mixture.

Press down with your fingers. Using a fork, crimp the edges. Be sure that the edges are sealed and no filling is exposed

Heat oil to 350 degrees in a heavy bottom pot. Using a slotted spoon, fry the empanadas on both sides until golden brown. Transfer to a cookie sheet lined with paper tower.

Then sprinkle with cinnamon sugar and enjoy.