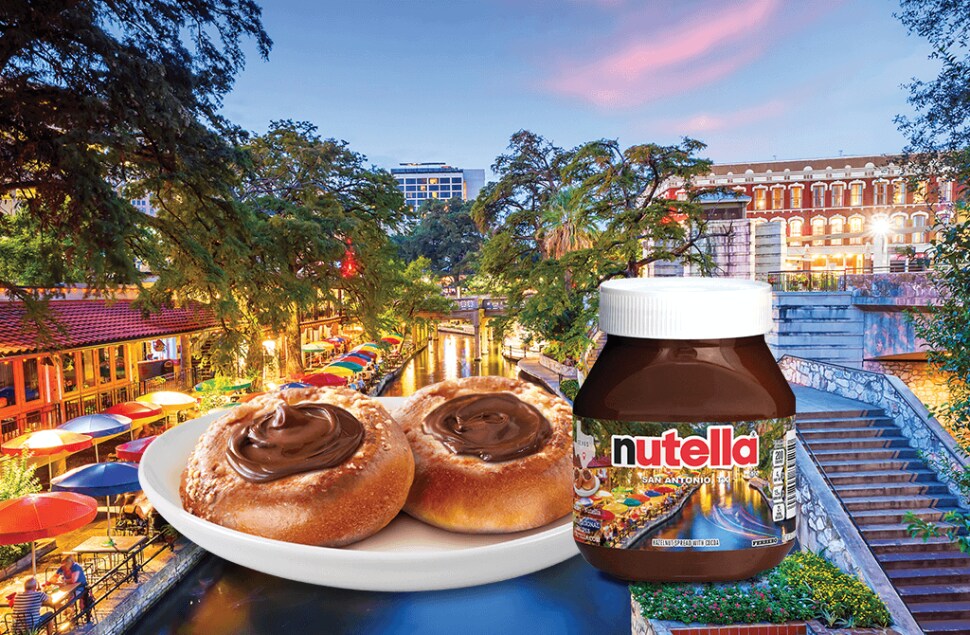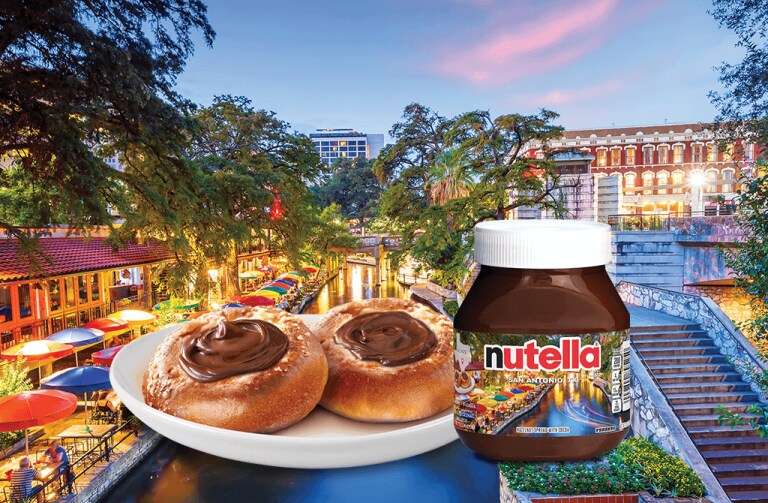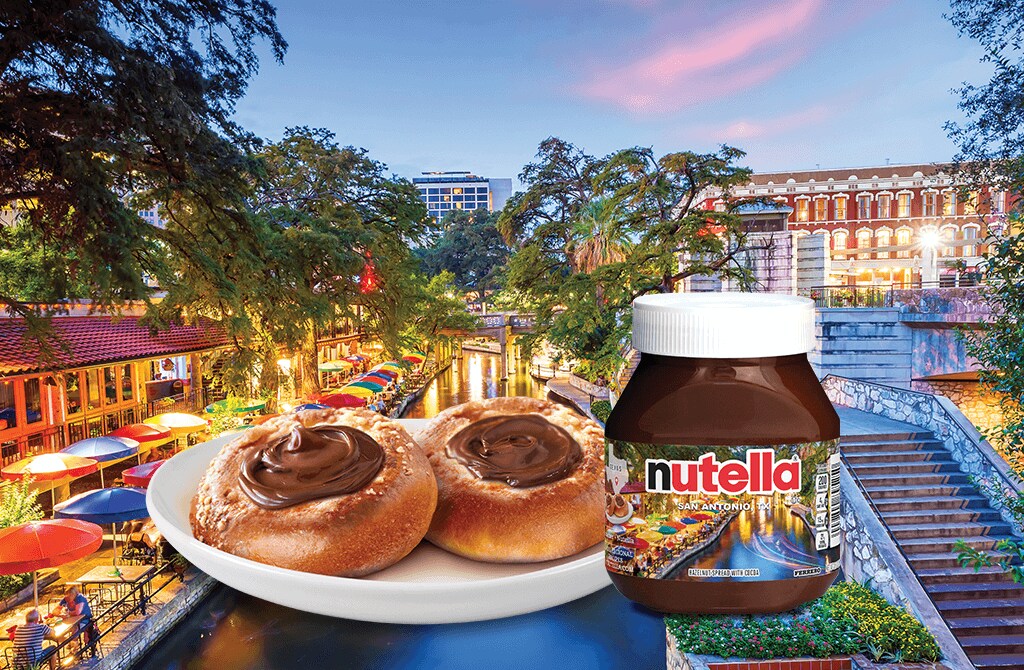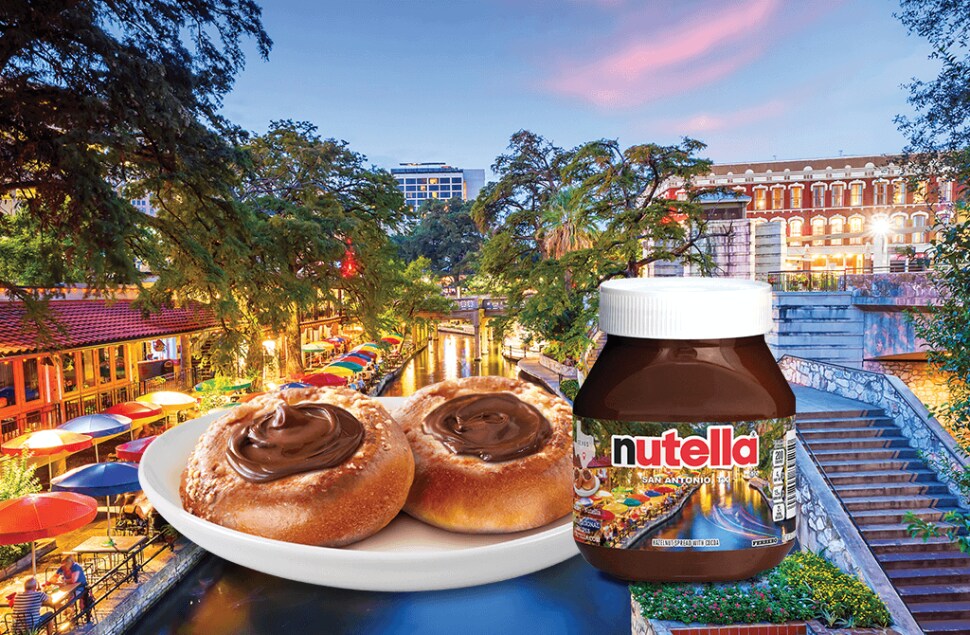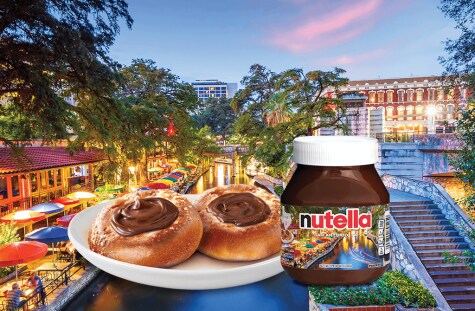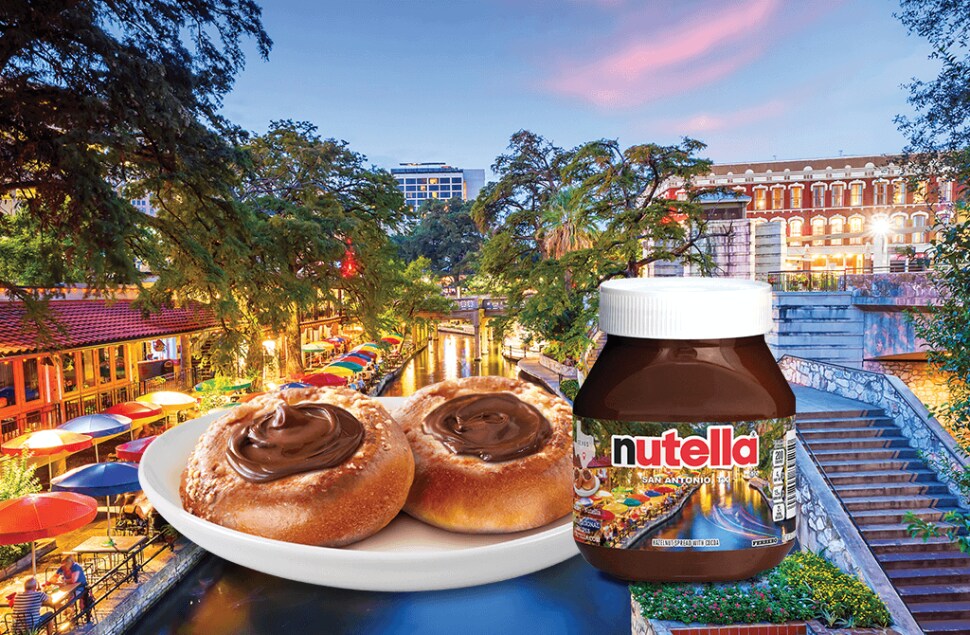 INGREDIENTS for 28 rolls
2 packages (1/4 ounce each) active dry yeast
2 cups warm 2% milk (110° to 115°)
5-3/4 to 6-1/2 cups all-purpose flour
4 large egg yolks, room temperature
2 cups canned prune, poppy seed, cherry, or lemon pie filling
1 large egg white, beaten
28 tbsp Nutella® hazelnut spread, 1 tbsp per roll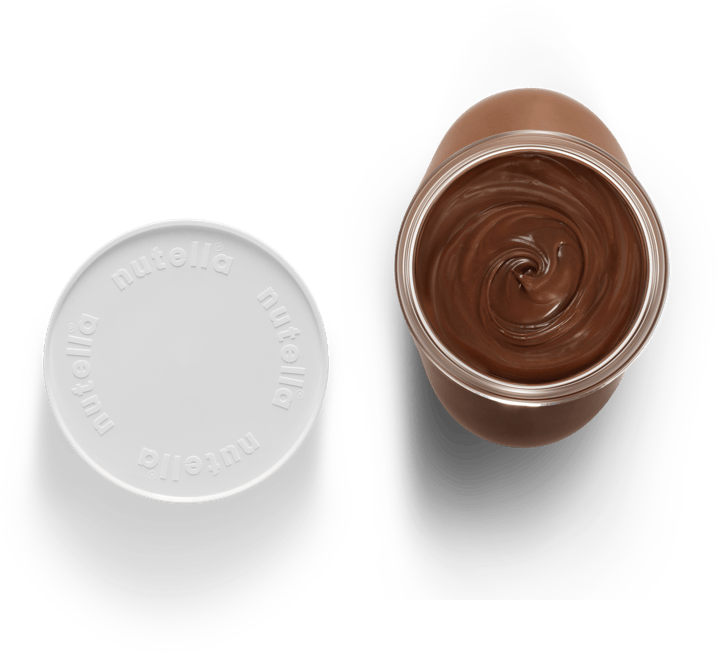 To prepare this delicious recipe, 1 tbsp of Nutella® per person is enough to enjoy!
METHOD
In a small bowl, dissolve yeast and 1 tablespoon sugar in warm milk; let stand 10 minutes. In a large bowl, combine 2 cups flour, remaining sugar, egg yolks, salt, butter, and yeast/milk mixture. Mix until smooth. Add enough remaining flour to make a stiff dough.
Turn out onto a floured surface and knead until smooth and elastic, 6-8 minutes. Add additional flour if necessary. Place dough in a greased bowl, turning once to grease top. Cover. Let rise in a warm place until doubled in bulk, about 1 hour.
Punch dough down and allow to rise again. Roll out on a floured surface to 1/2-in. thickness. Cut with a large glass or a 2-1/2-in. cutter. Place on greased baking sheets; let rise until doubled, about 45 minutes.
Firmly press an indentation into center for your filling and brush dough with egg wash. Bake at 350° for 10-15 minutes or until rolls are light golden brown.
Let cool and fill the indentation in each roll with a tablespoon of Nutella®.