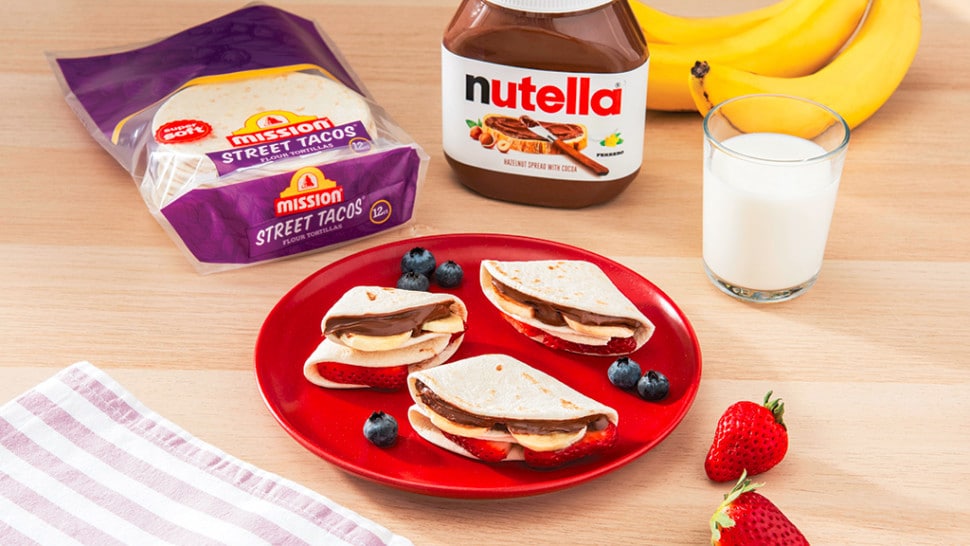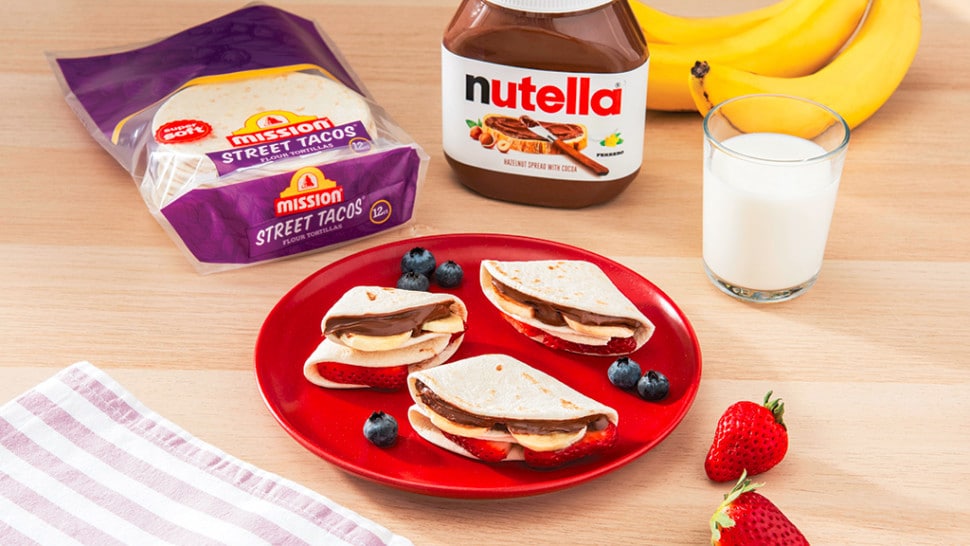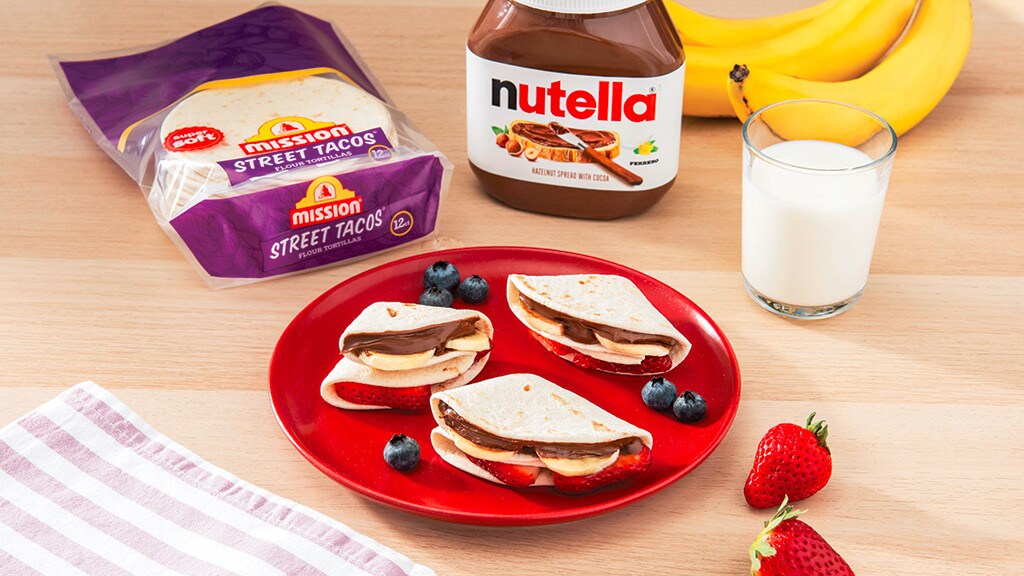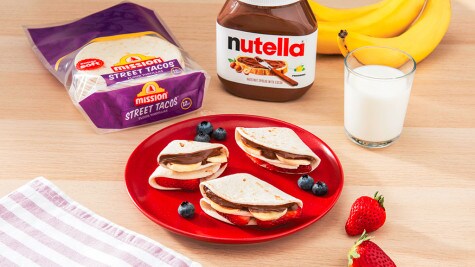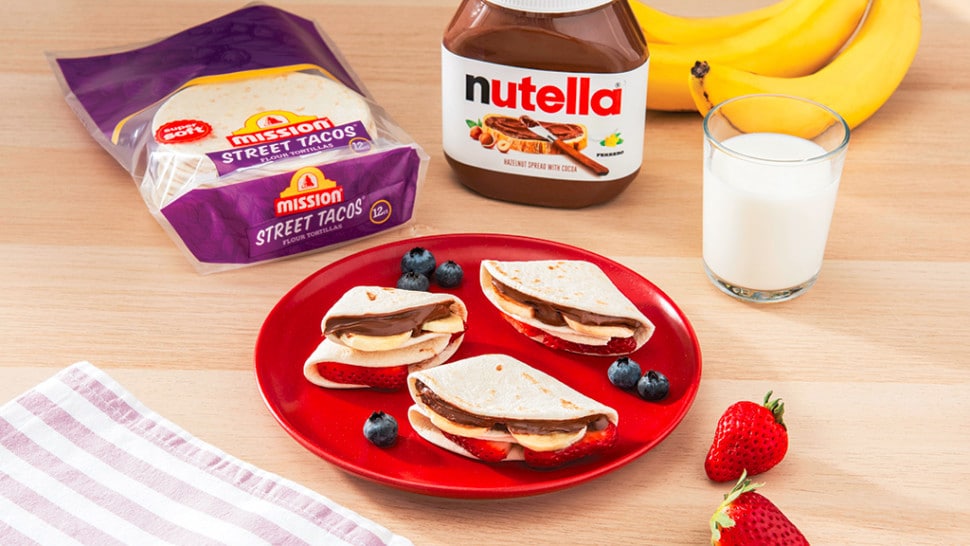 INGREDIENTS for 8 portions
8 Mission® Street Tacos® Flour Tortillas or Mission® Sweet Hawaiian Street Tacos® Tortillas
½ cup Nutella® Hazelnut Spread
1 banana, cut into 16 slices
4 strawberries, each cut into 4 slices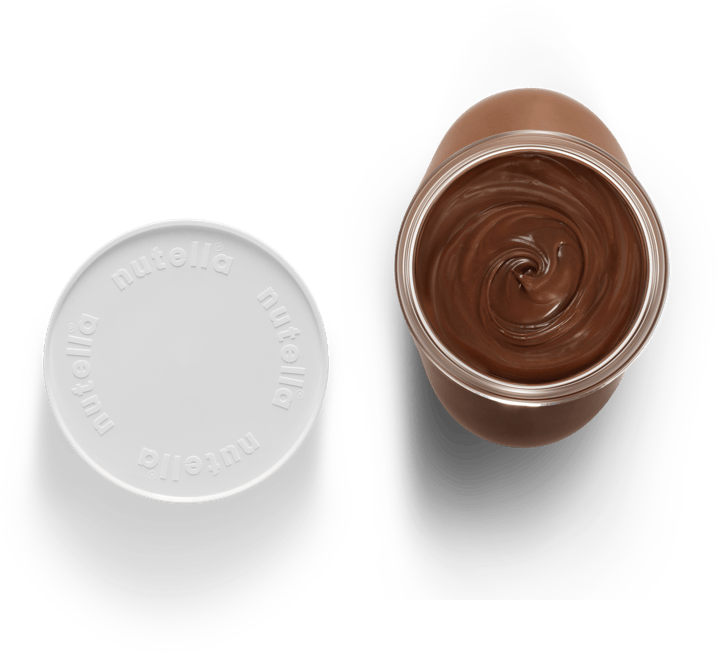 To prepare this delicious recipe, 1 tbsp of Nutella® per person is enough to enjoy!
METHOD
Slice each tortilla from edge to center.
Spread 1 tbsp. Nutella® Hazelnut Spread over one-quarter of tortilla. Place 2 banana slices in another quarter, and 2 strawberry slices in another quarter. Fold tortilla over three times into triangle, enclosing fillings. Repeat with remaining tortillas and fillings.
Served with a smile. Share the recipe with the hashtag #nutellarecipe
Enjoy warm off the pan or as a quick on-the-go breakfast.