Arabian Coffee with Nutella® Mouhalabieh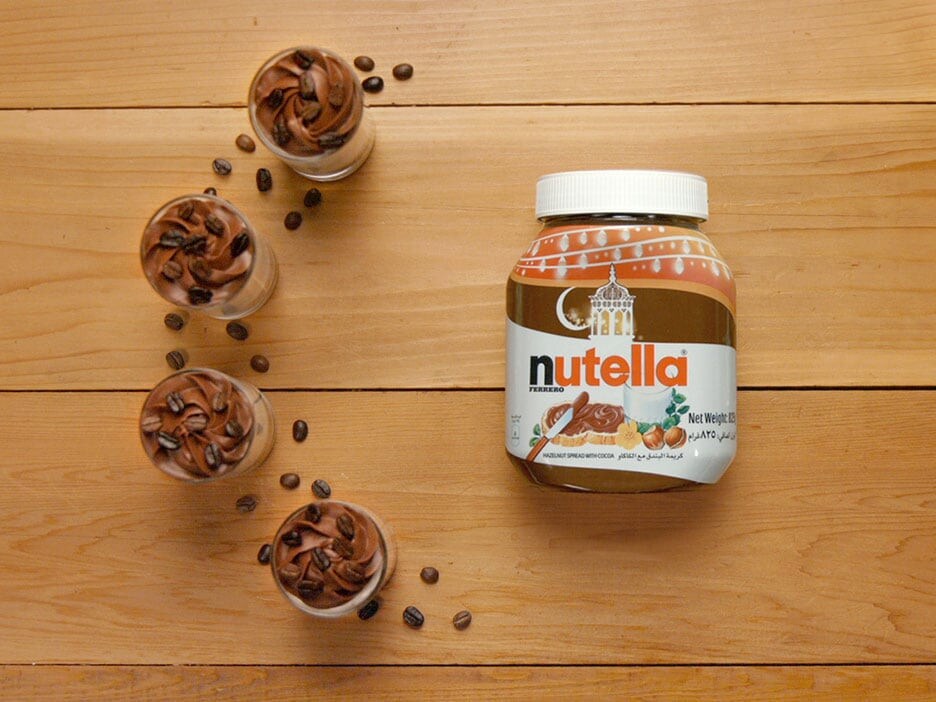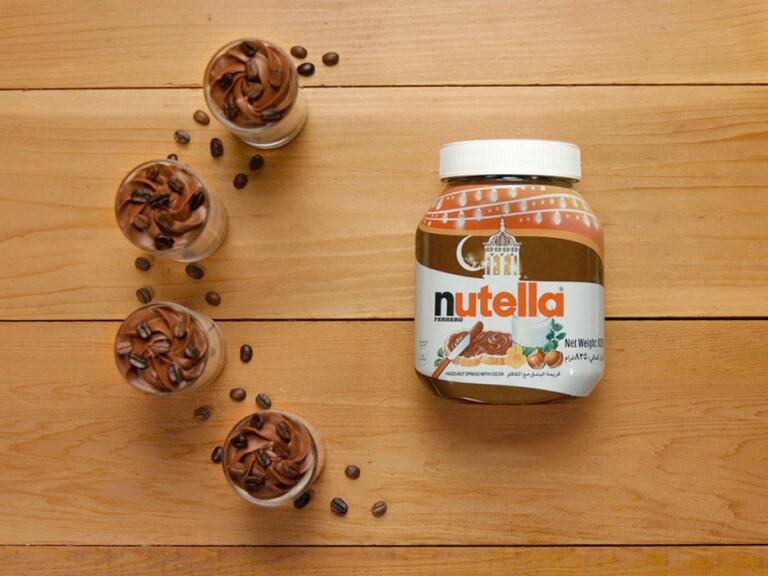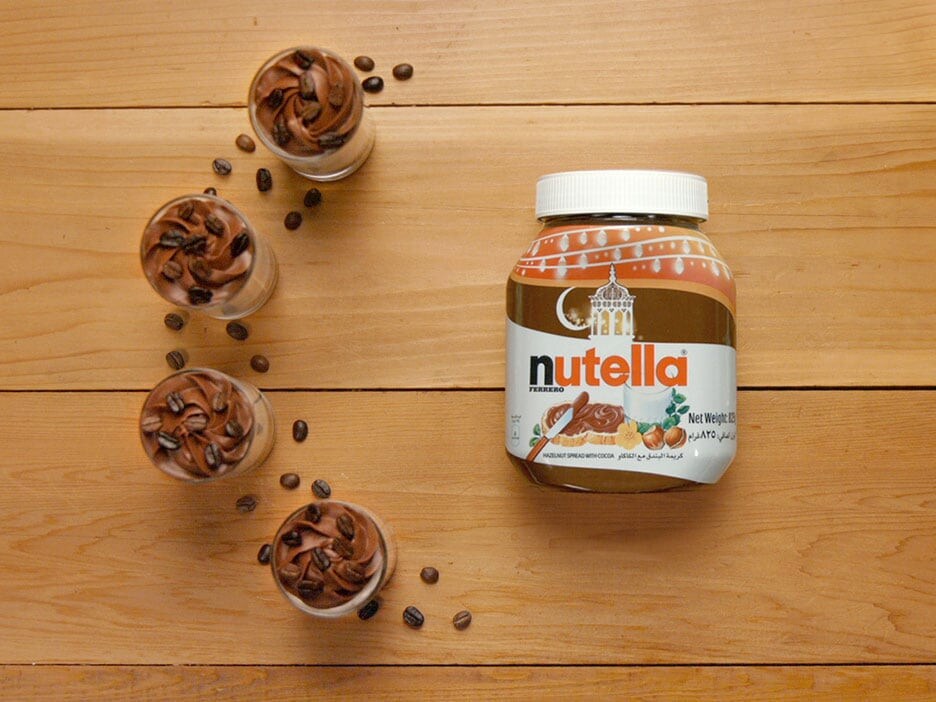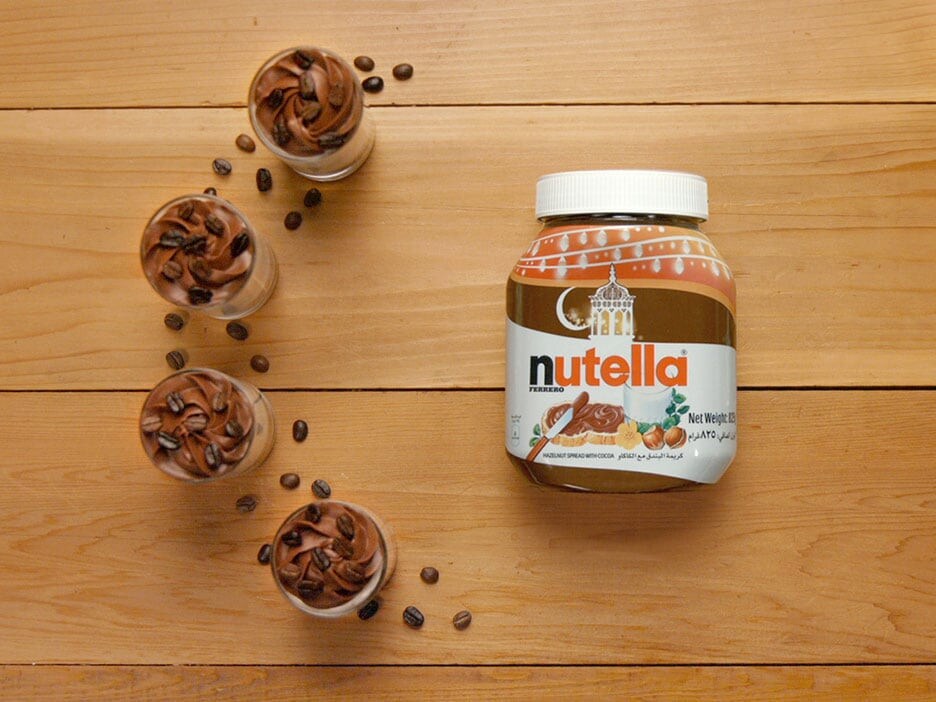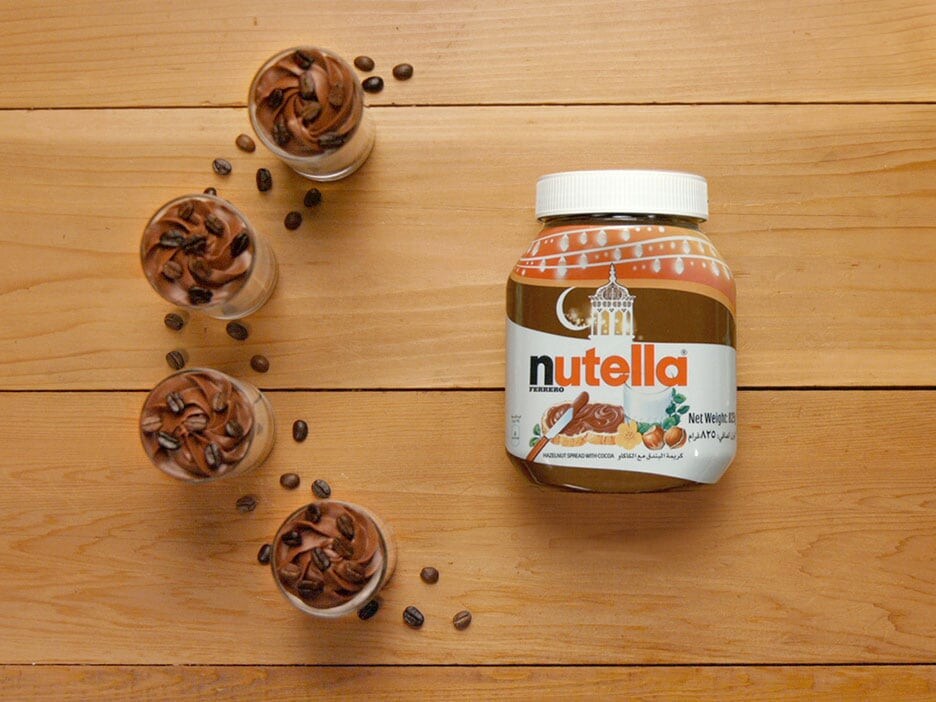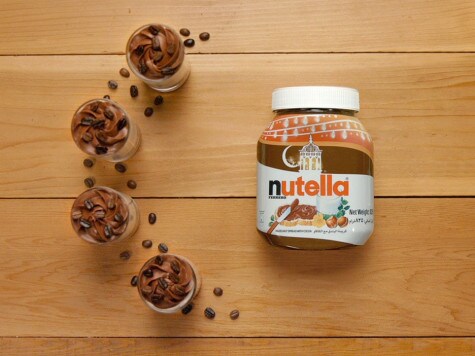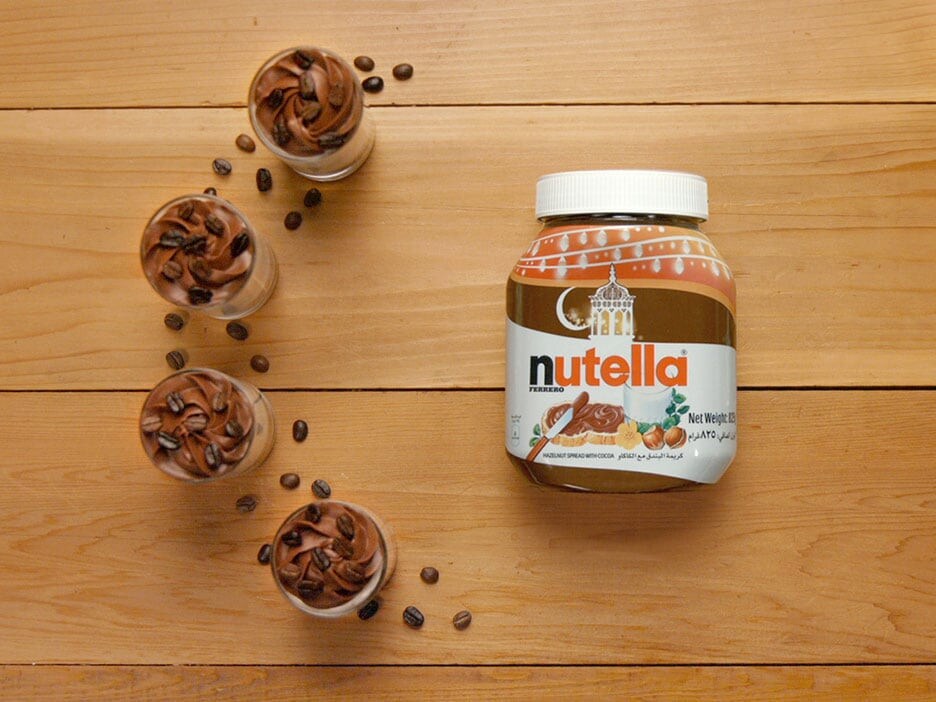 INGREDIENTS for 8 portions
Layers:
6 lady finger biscuits, chopped
½ cup cold milk for dipping lady fingers in
Grinded pistachios (for decoration)
Red Mulberries (for decoration)
Mouhalabieh:
¼ cup milk mixed with 2 tablespoons corn flour
¼ cup white Arabic coffee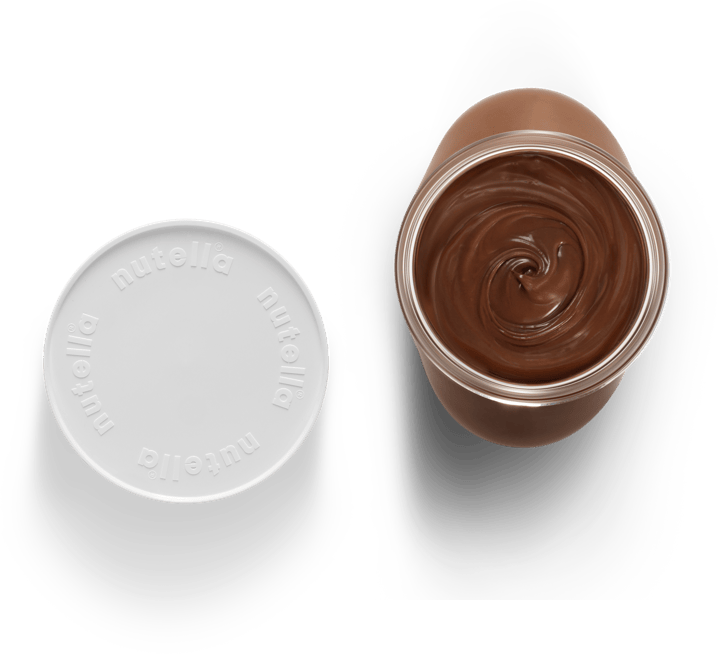 To prepare this delicious recipe, 15g of Nutella® per person is enough to enjoy!
METHOD
1
Place milk, vanilla extract, white Arabic coffee and sugar in a pot on medium heat.
2
Place a layer of milk-dipped biscuits.
3
Add a thin layer of Nutella®.
5
Add mulberries and sprinkle pistachios.
7
Enjoy!

Tip: Use confectionary bag for easier and better looking decoration.