Mashed Sweet Potatoes with Nutella®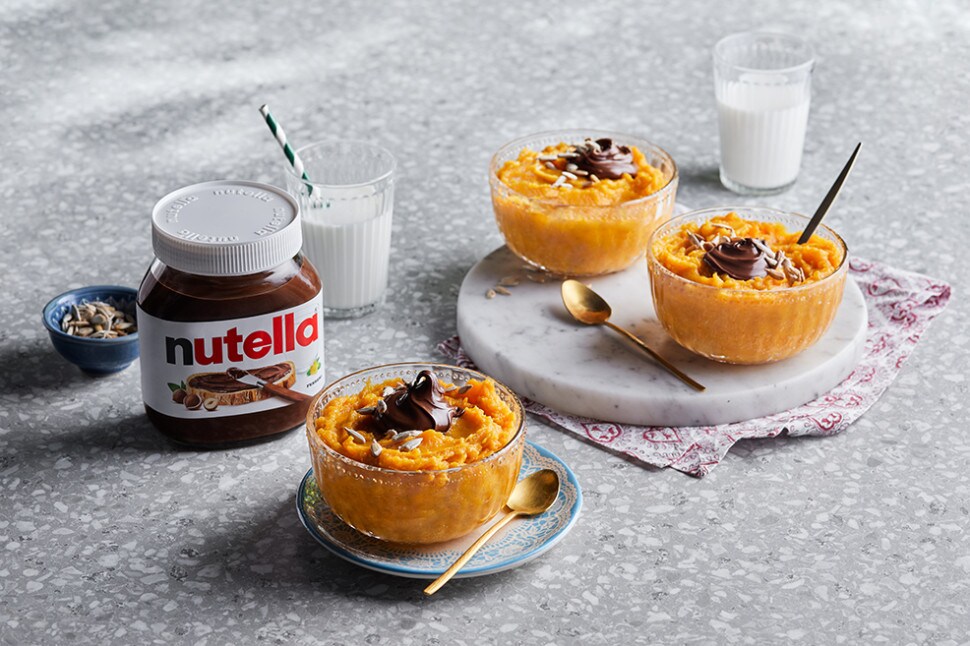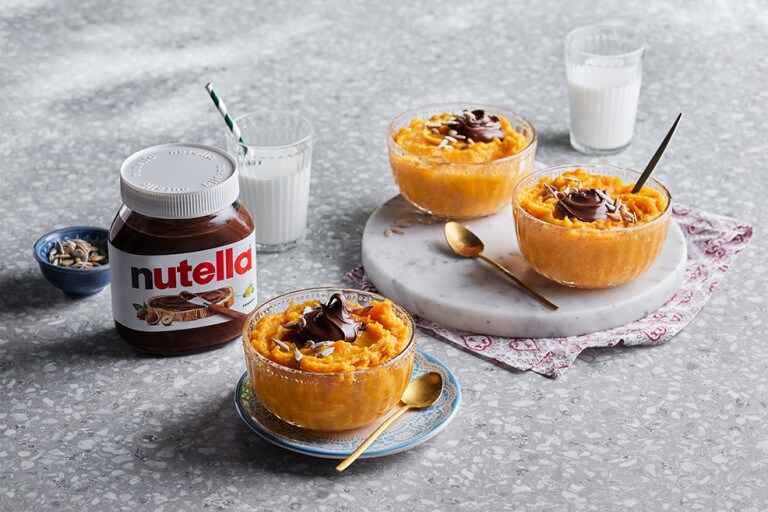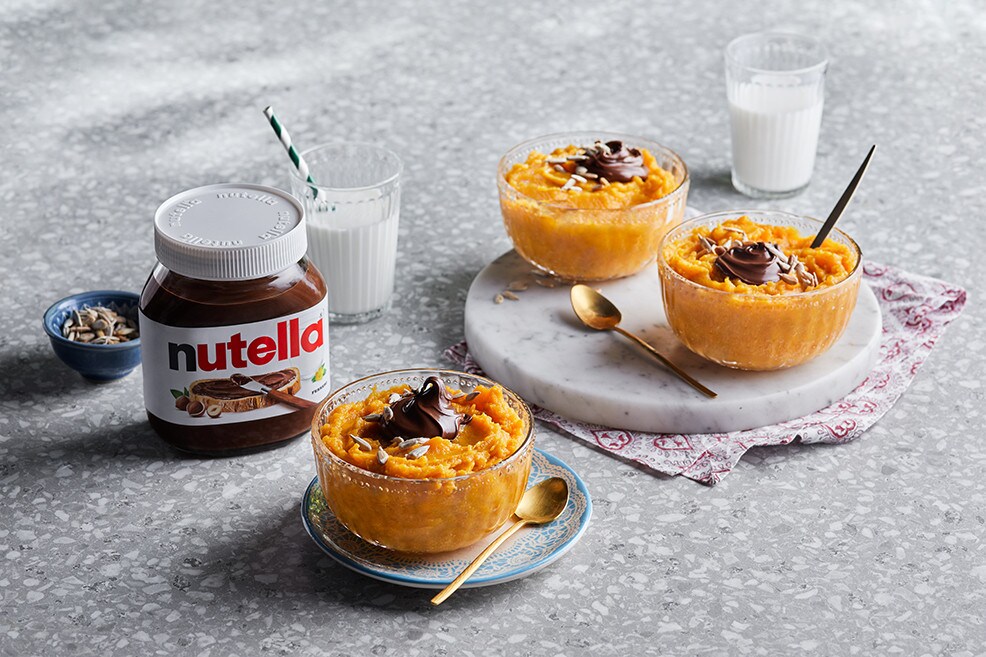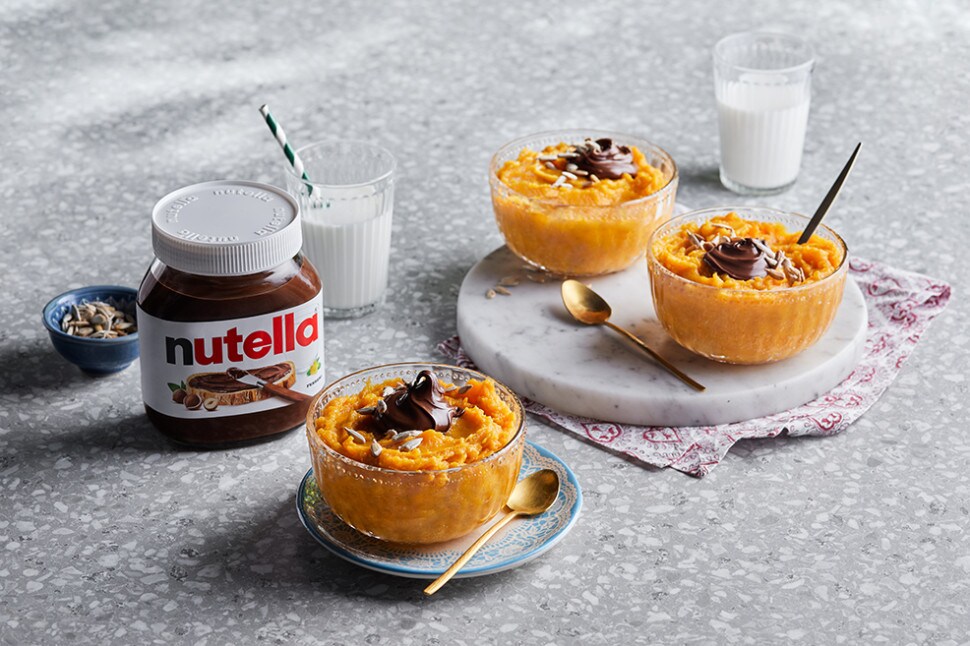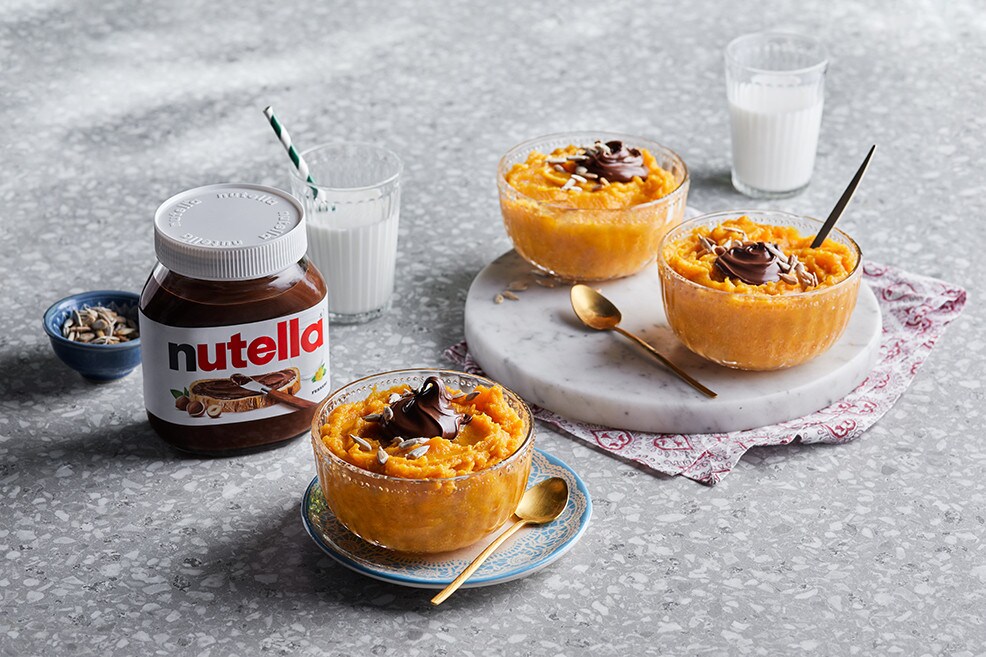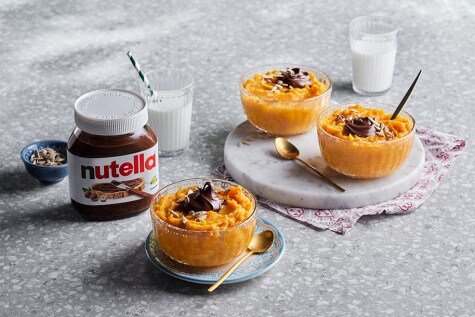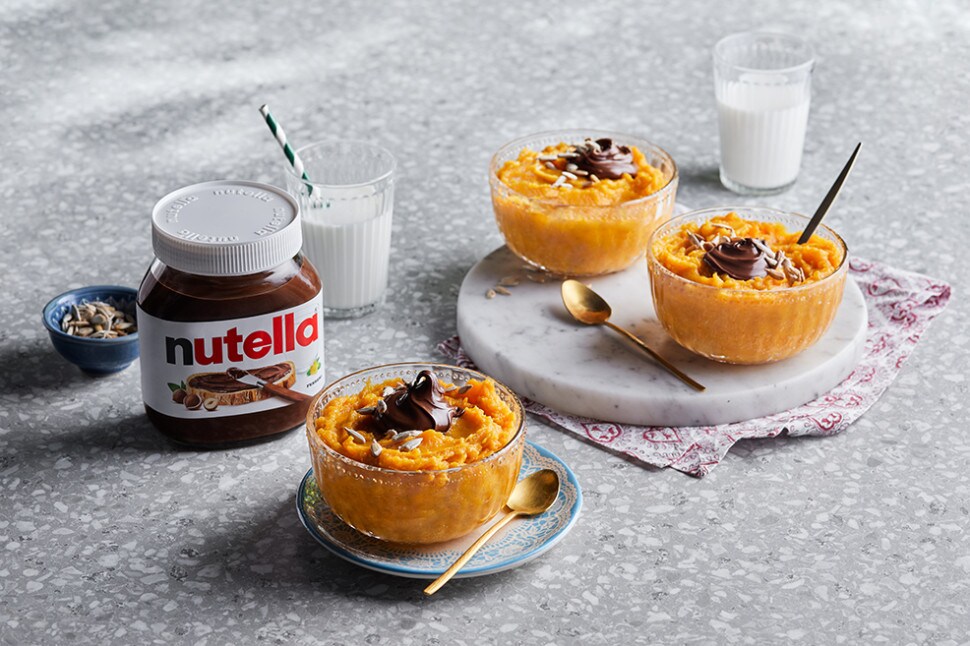 INGREDIENTS for 2 portions
2 medium sweet potatoes (about 400g)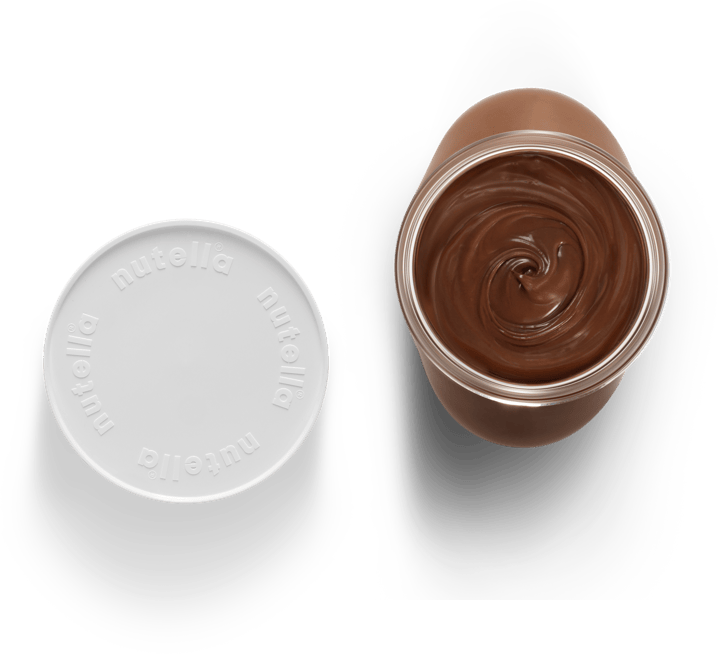 To prepare this delicious recipe, 15g of Nutella® per person is enough to enjoy!
METHOD
Place whole sweet potatoes in a 180°C oven for 30-­45 minutes until cooked through.
In the meantime, use a pan to toast the seeds on low heat for 2 minutes.
You can check if the sweet potatoes are ready by inserting a knife in the middle. It is ready if there is no resistance, and the potato is soft.
Let it cool for a few minutes, then peel it and place all the flesh in a bowl.
Add milk, then use a fork to mash it thoroughly.
Drizzle Nutella® on top and sprinkle the toasted seeds.