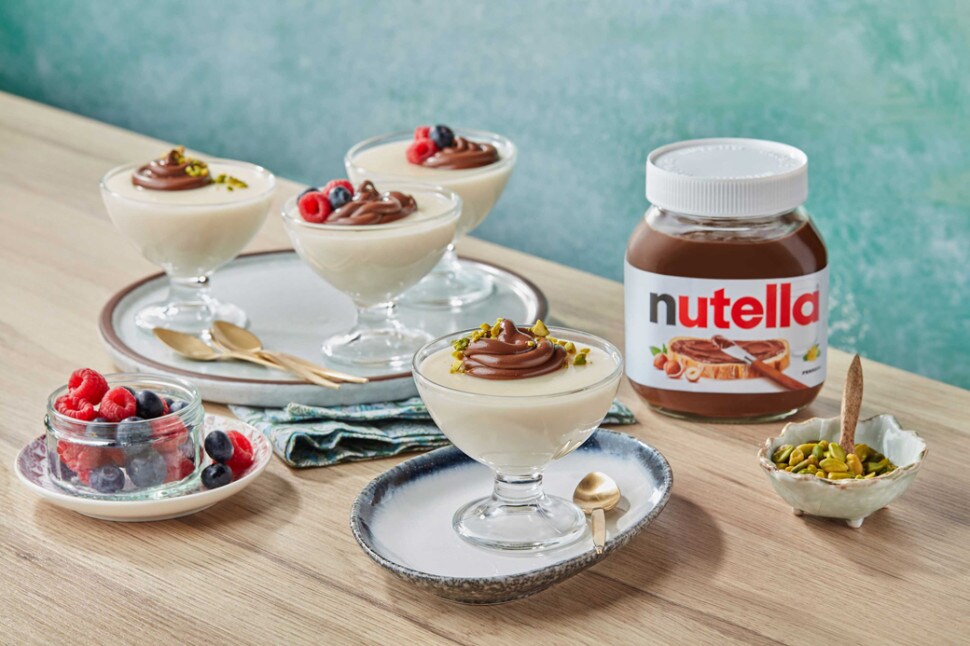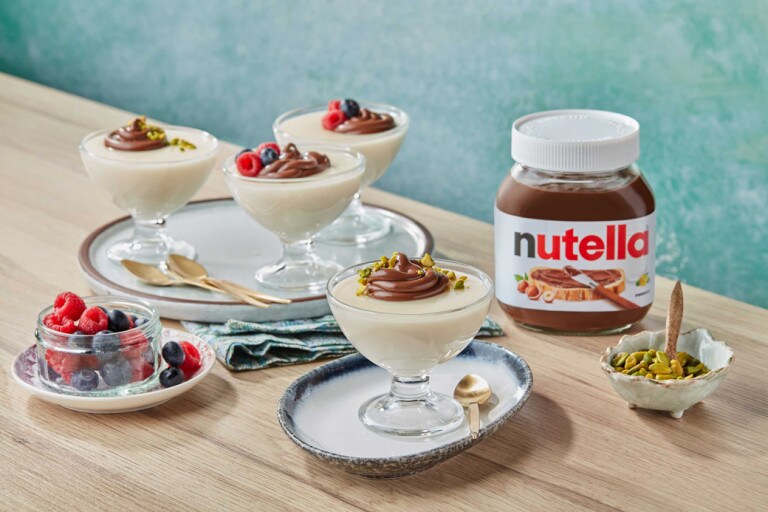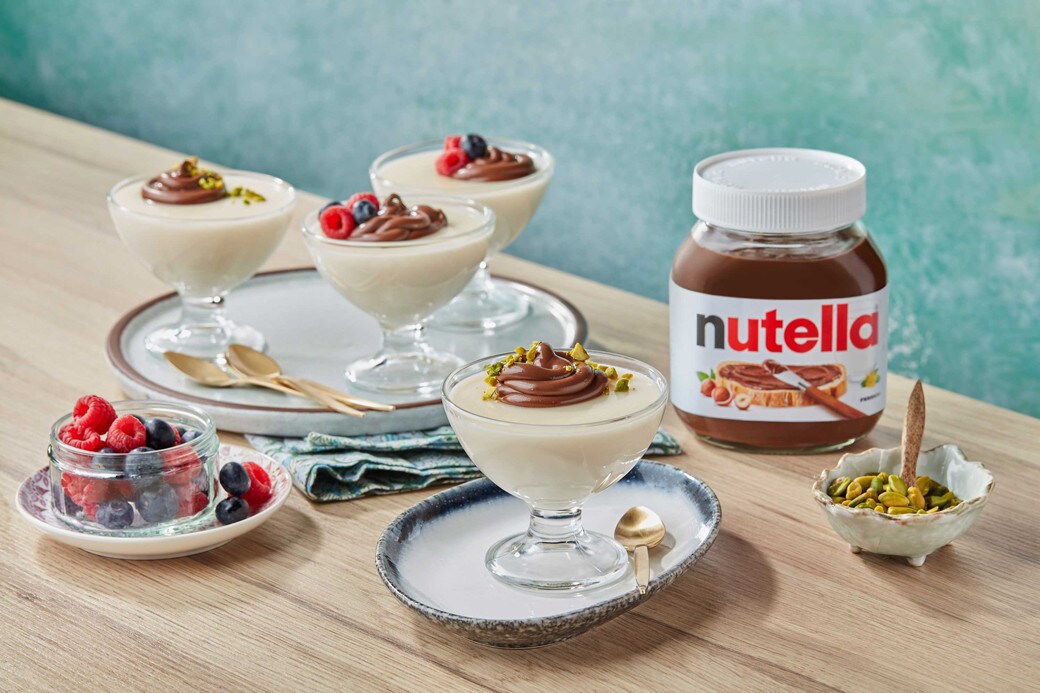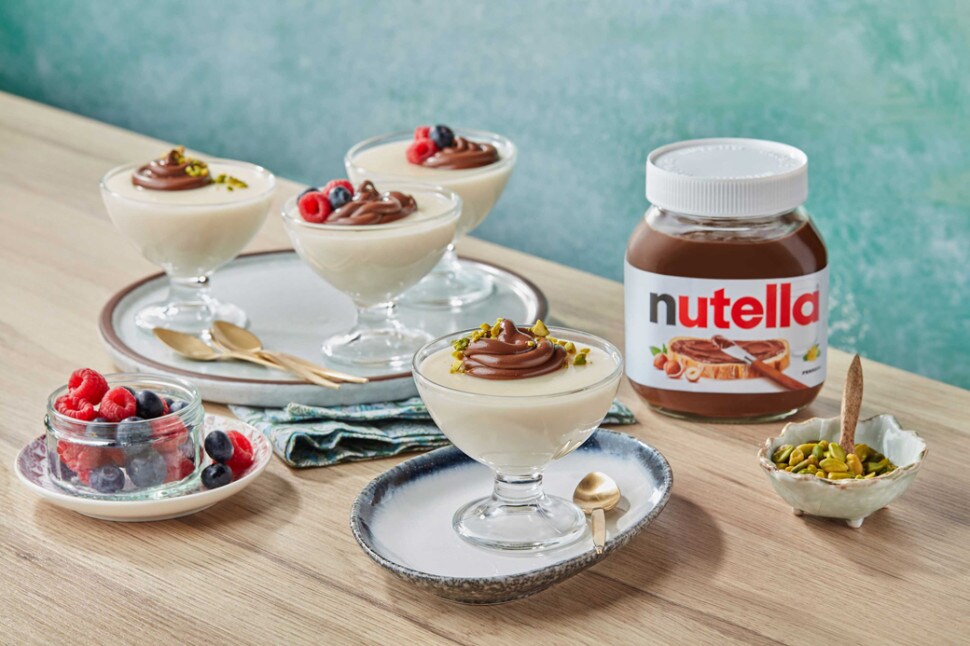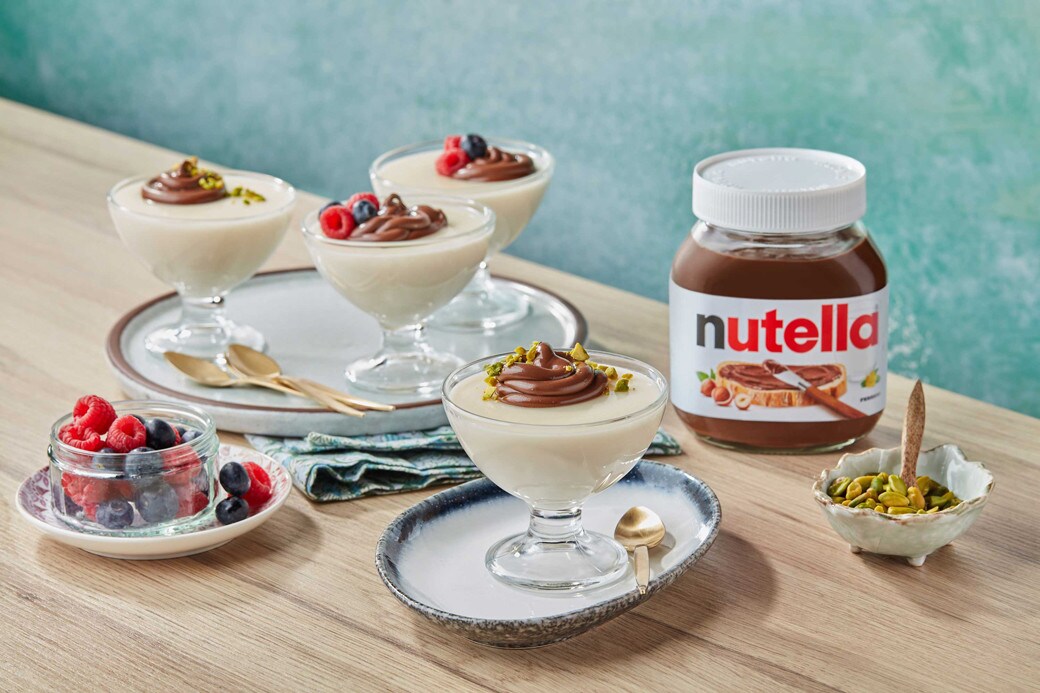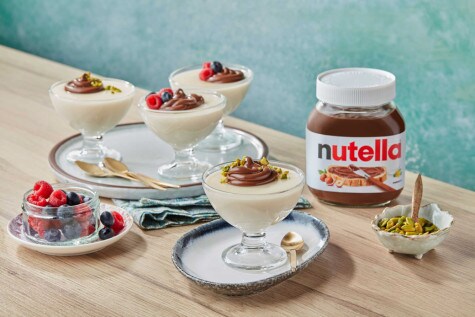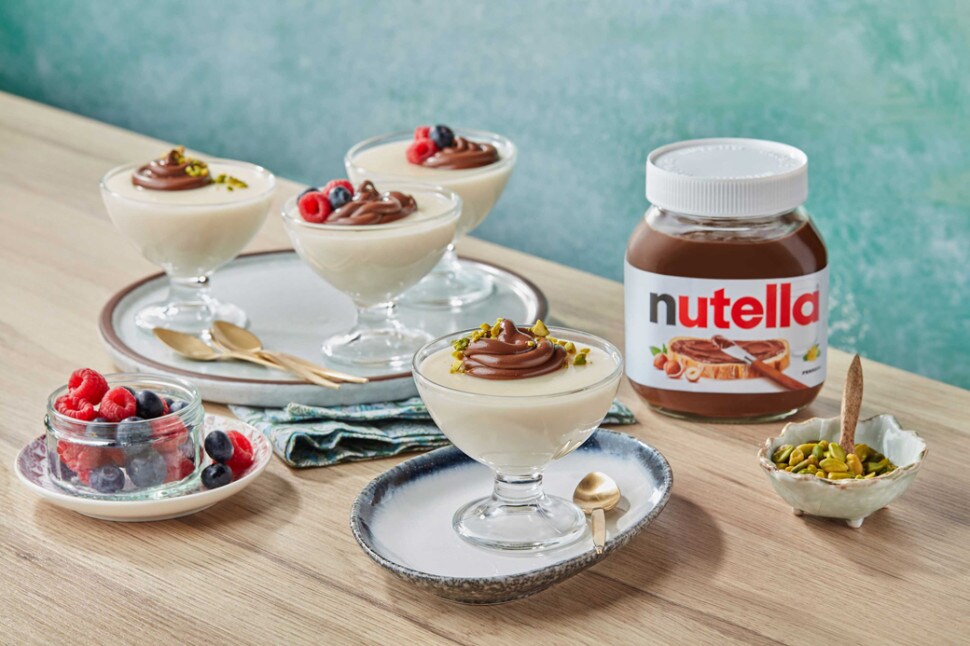 INGREDIENTS 10 cups serving / 1 cup per person
3/4 crushed rice cup (you can crush the rice at home with blender)
2 tablespoons Sobia powder
15g Nutella® (15g per person)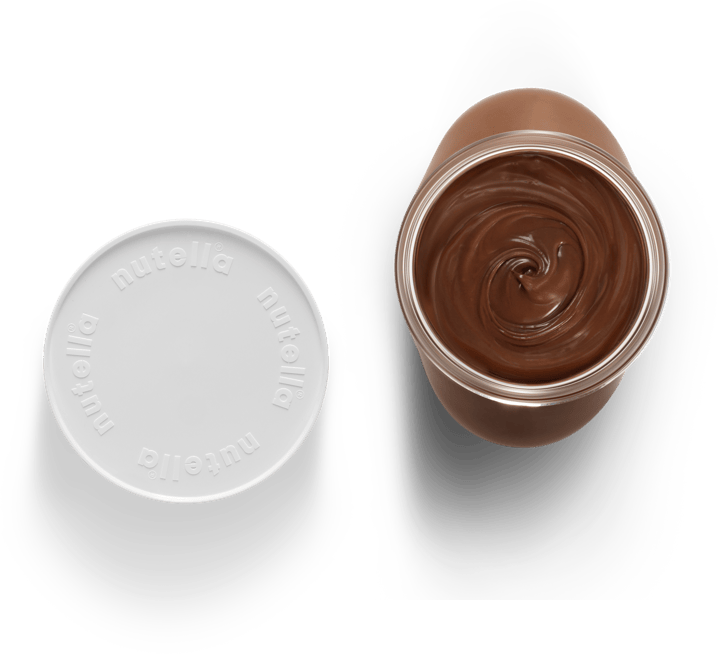 To prepare this delicious recipe, 15g of Nutella® per person is enough to enjoy!
METHOD
Put the water and the crushed rice on medium heat, stirring constantly, until the mix becomes thick, and then whisk it with the hand blender until smooth.
Add milk, sugar and Sobia, then whisk again with hand blender or electric mixer.
Pour the mix into cups and leave it to cool.
Top with Nutella® Crushed nuts and fruits as topping.