Halwa Tahin with Nutella®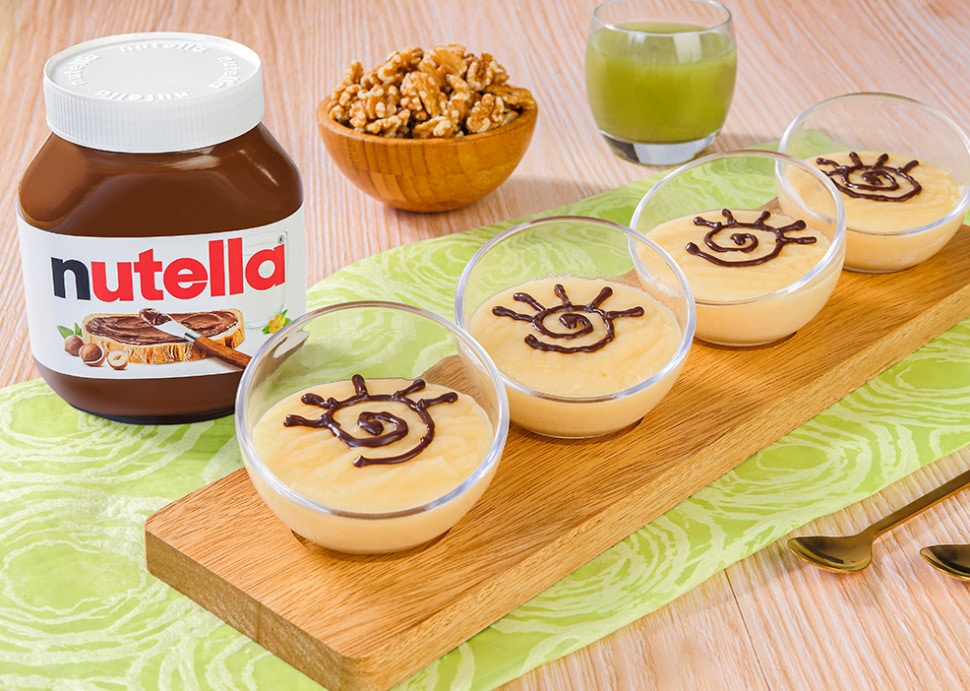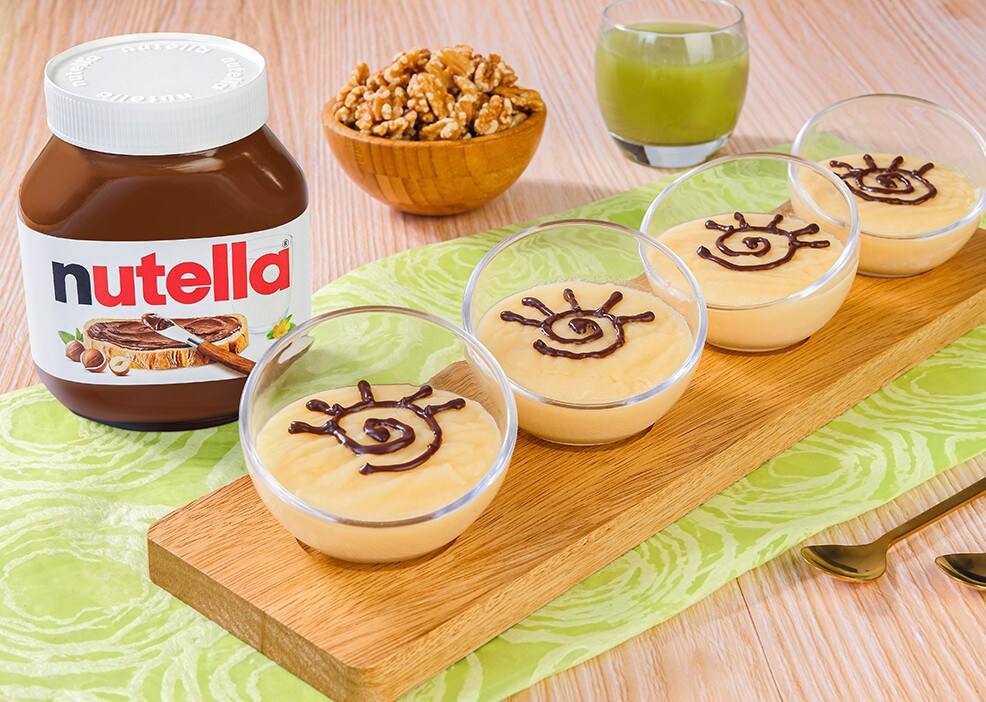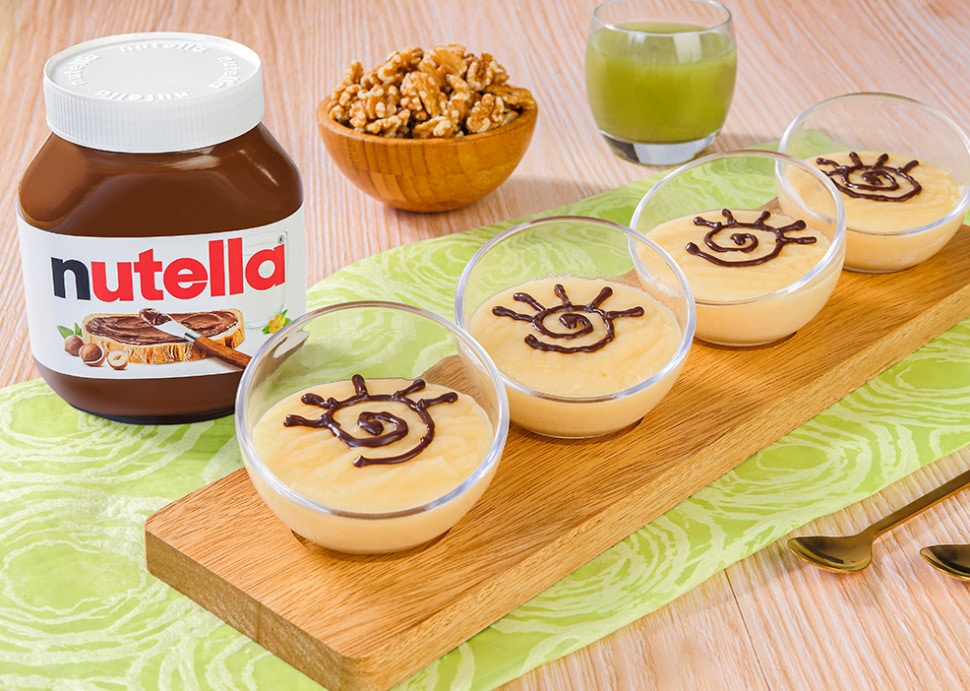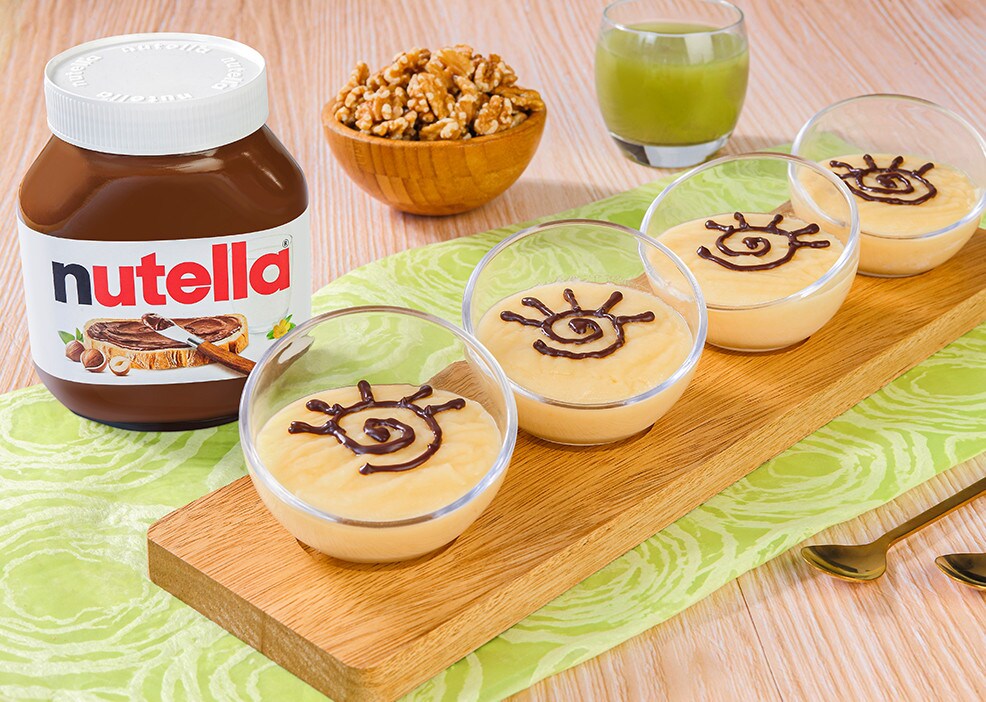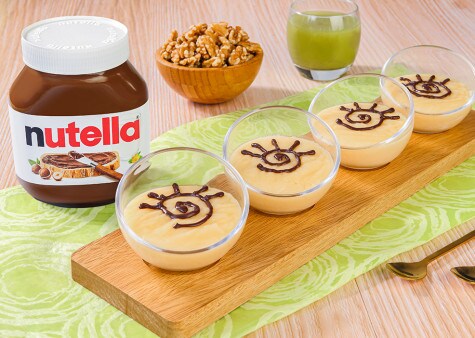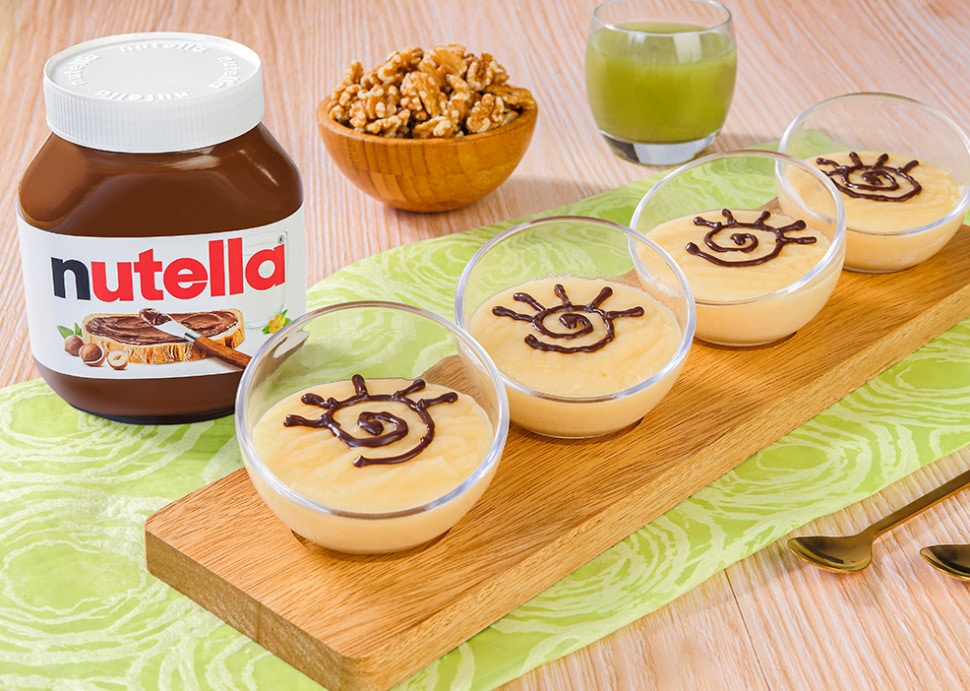 INGREDIENTS for 6-8 portions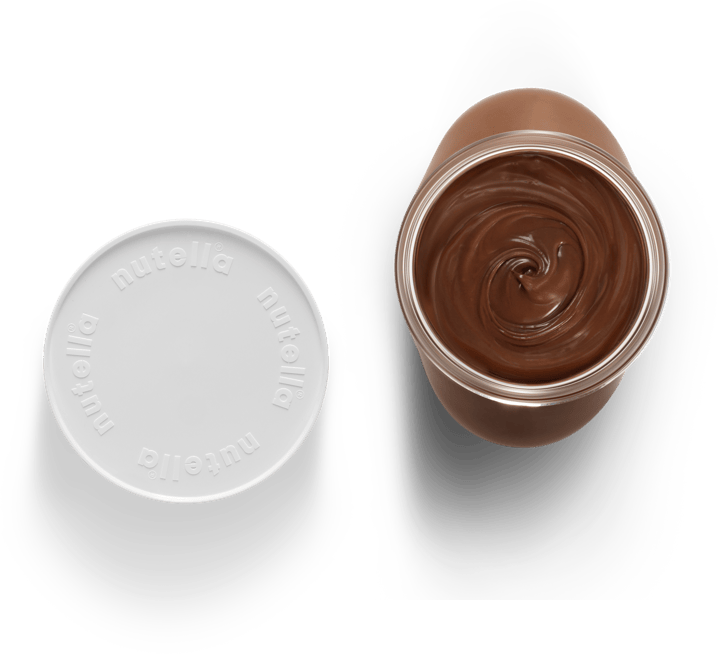 To prepare this delicious recipe, 15g of Nutella® per person is enough to enjoy!
METHOD
1
Put butter in a pan, warm it until melted then add vegetable oil and flour.
2
Stir until the flour becomes a dark yellow sandy color. Remove from the heat, slowly add the milk, place back on heat and mix well until you have a white sauce.
3
Add the sugar and mix well to disolve the sugar in the sauce.
4
Turn off the heat, place a lid and allow to cool down before serving.
5
Once cool, pour on to a tray and roll it out with a rolling pin. Add the Nutella® on top and spread out with spatula to every corner of the tray. Cut portions with a round cutter or square cutter.
6
Serve on plates and add walnut in the middle of the portion.