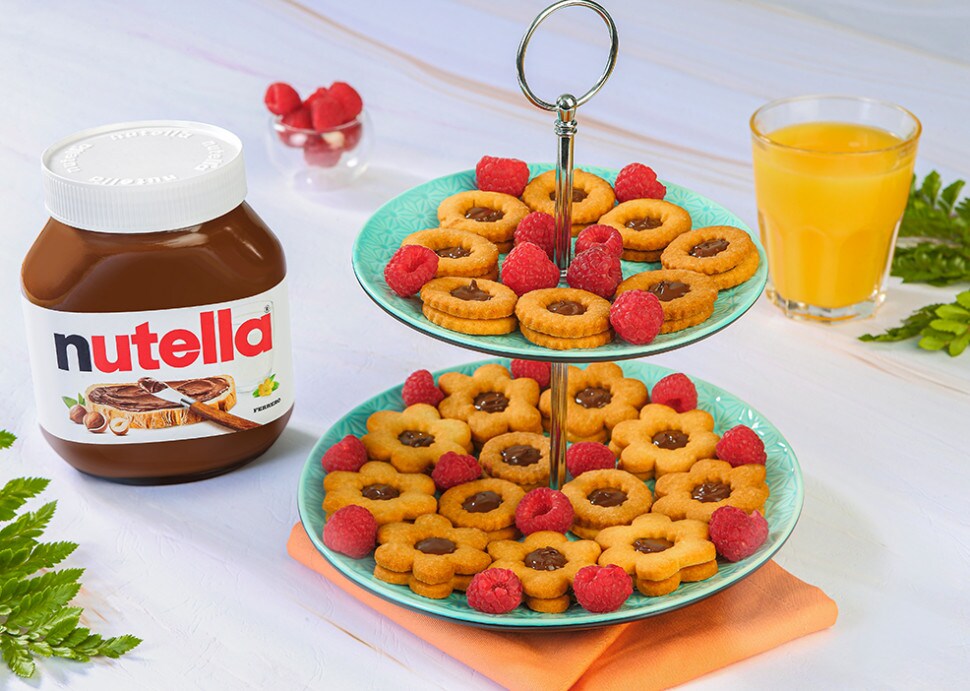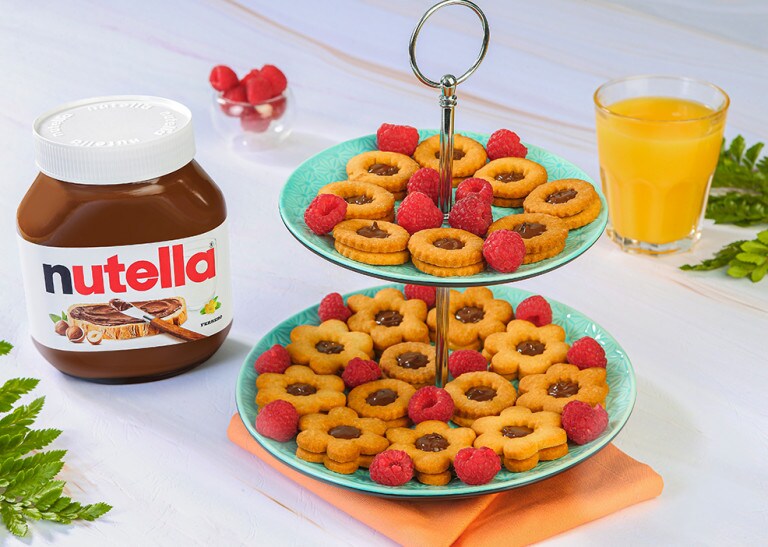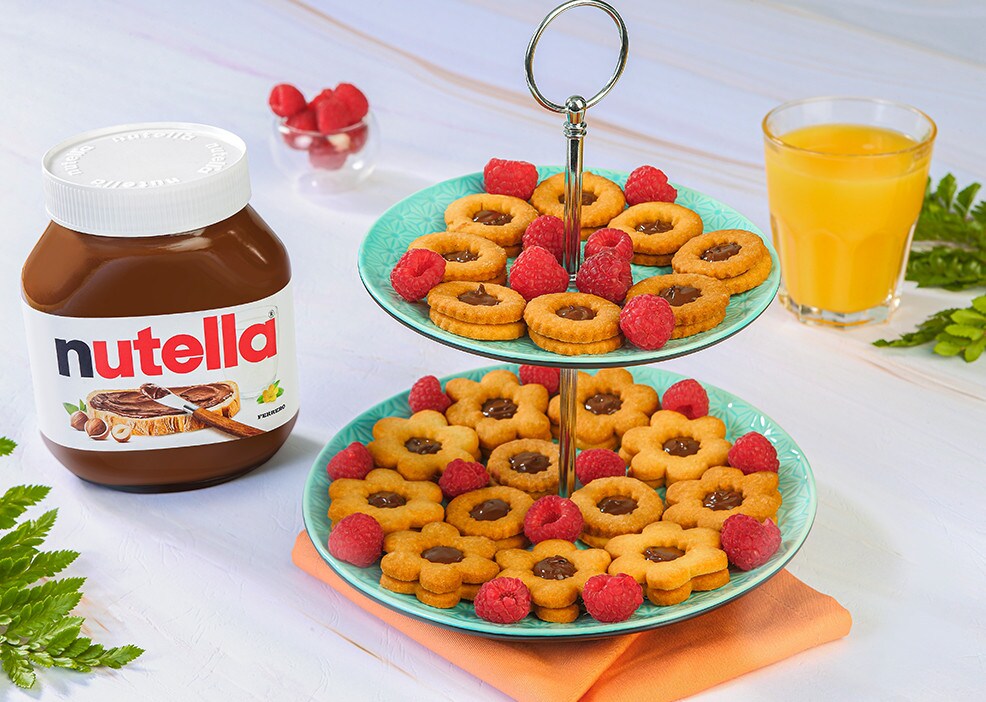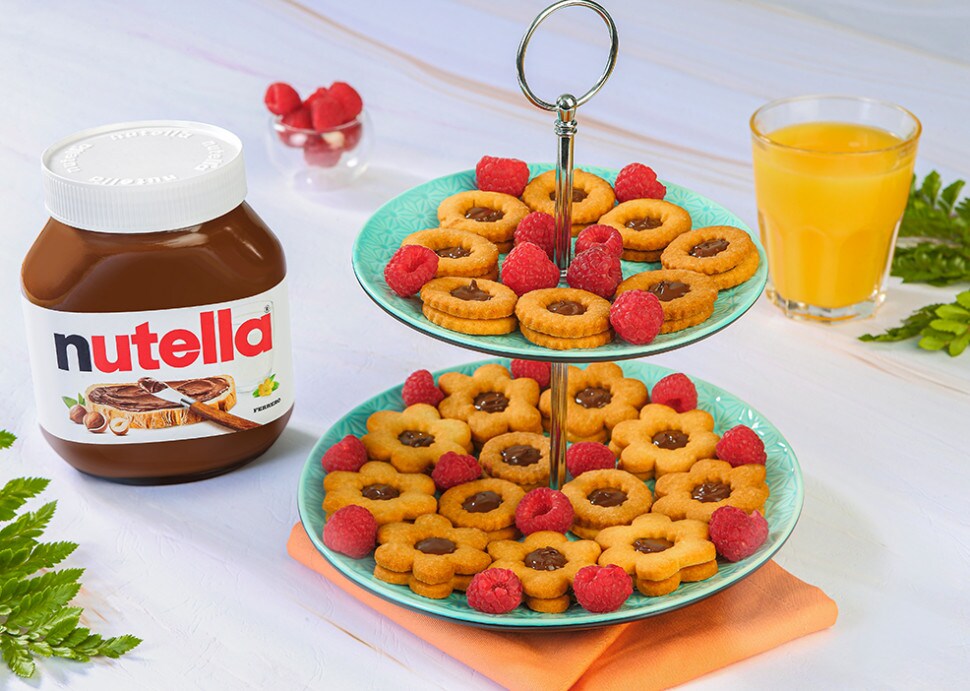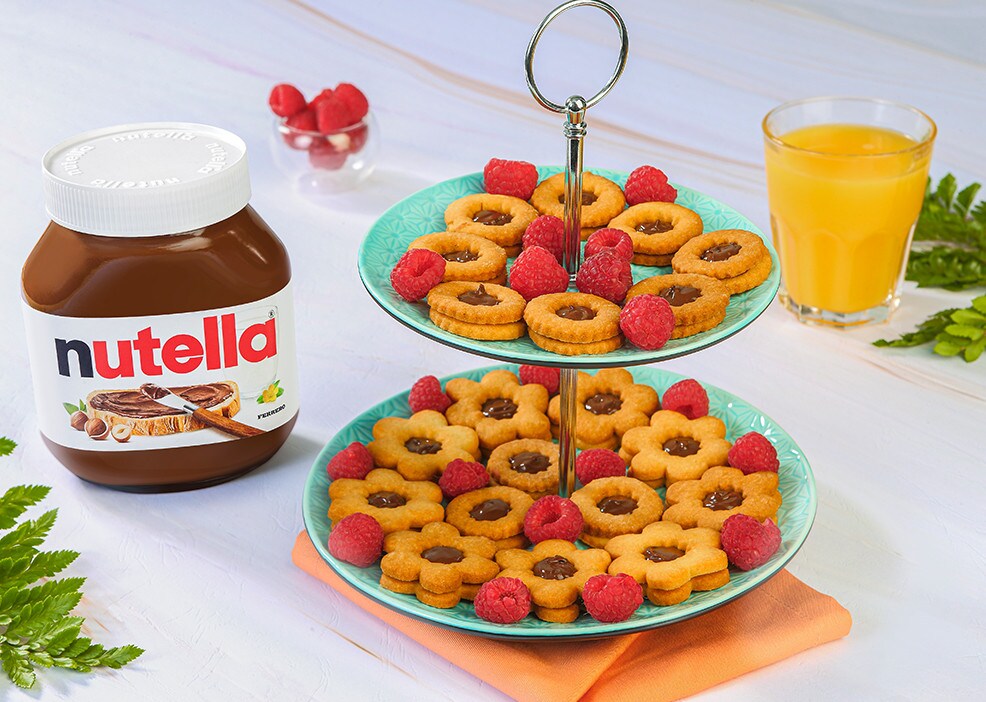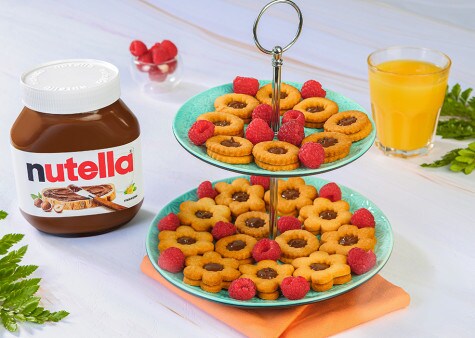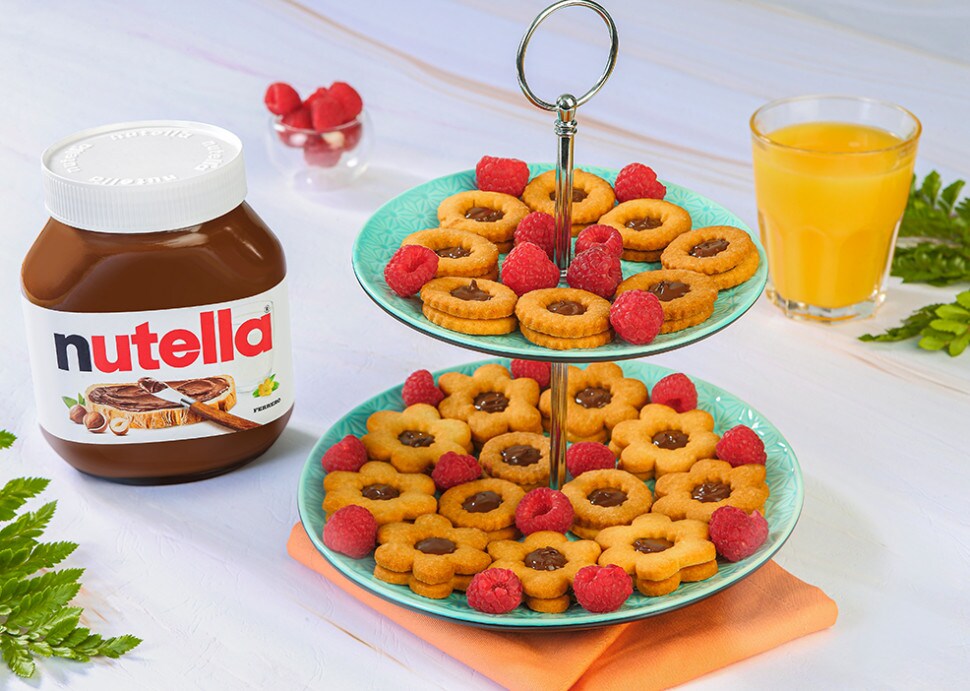 INGREDIENTS for 6-8 portions
50g sugar powder

100g butter

100g flour

50g almond powder

1 egg

1g vanilla

100g Nutella®

50g powdered sugar for decoration

50g raspberries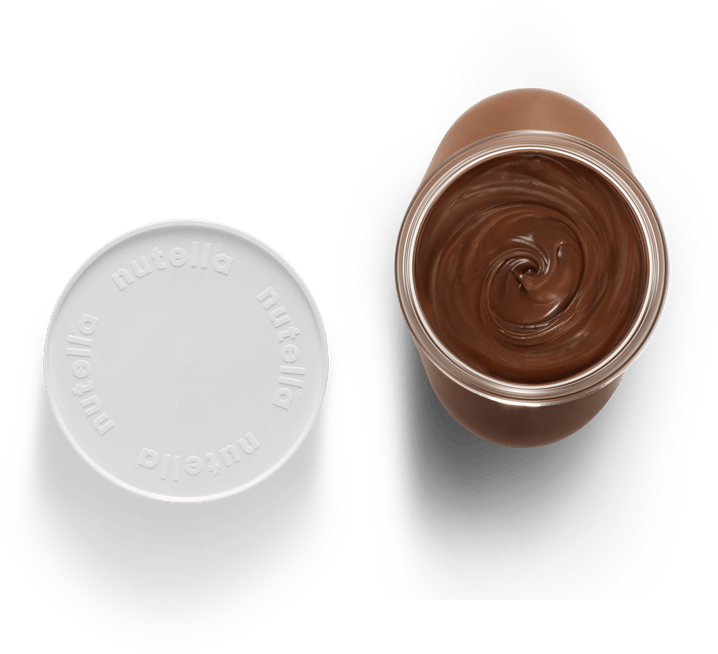 To prepare this delicious recipe, 15g of Nutella® per person is enough to enjoy!
METHOD
1

Mix the powedered sugar and the butter together, then add the flour with almond powder slowly. After 1 minute of mixing, add the egg and vanilla. Mix it for 1 minute and let rest for 20 minutes in the fridge.

2

Remove the dough from the fridge and roll out with a rolling pin until it is approx 4ml thick. Cut in half with a knife or square cutter. Place half on a baking tray. With the other half, cut it in the center with small square cutter and then place on a baking tray.

3

Bake at 175 degrees for 10-12 minutes.

4

Remove the non-cut pastry piece from the oven, allow to cool and spread with Nutella® to your taste.

5

Remove the cut pastry piece from the oven, sprinkle with the powdered sugar and place on top of the portion with Nutella®.

6

Decorate with 2 or 3 pieces of raspberries and serve.