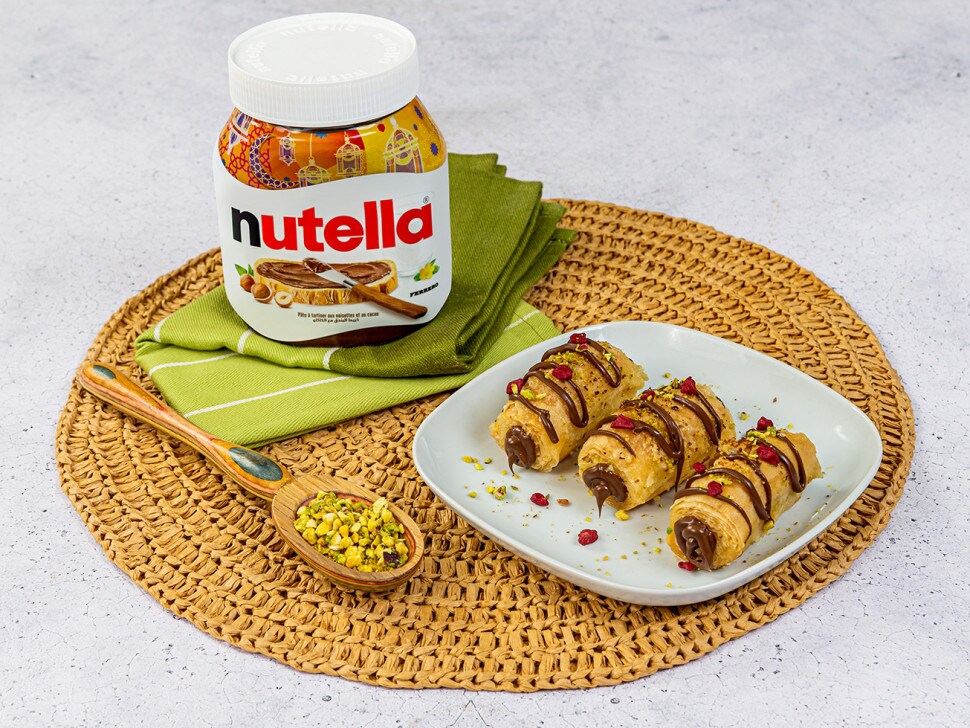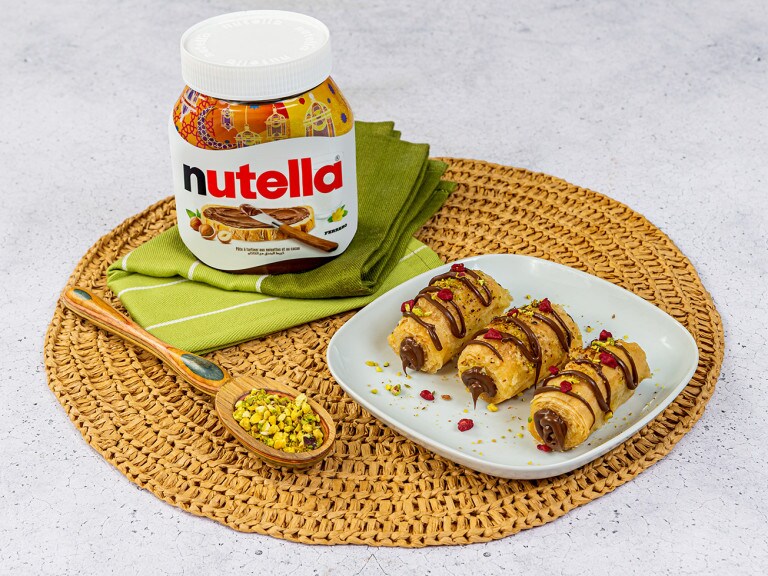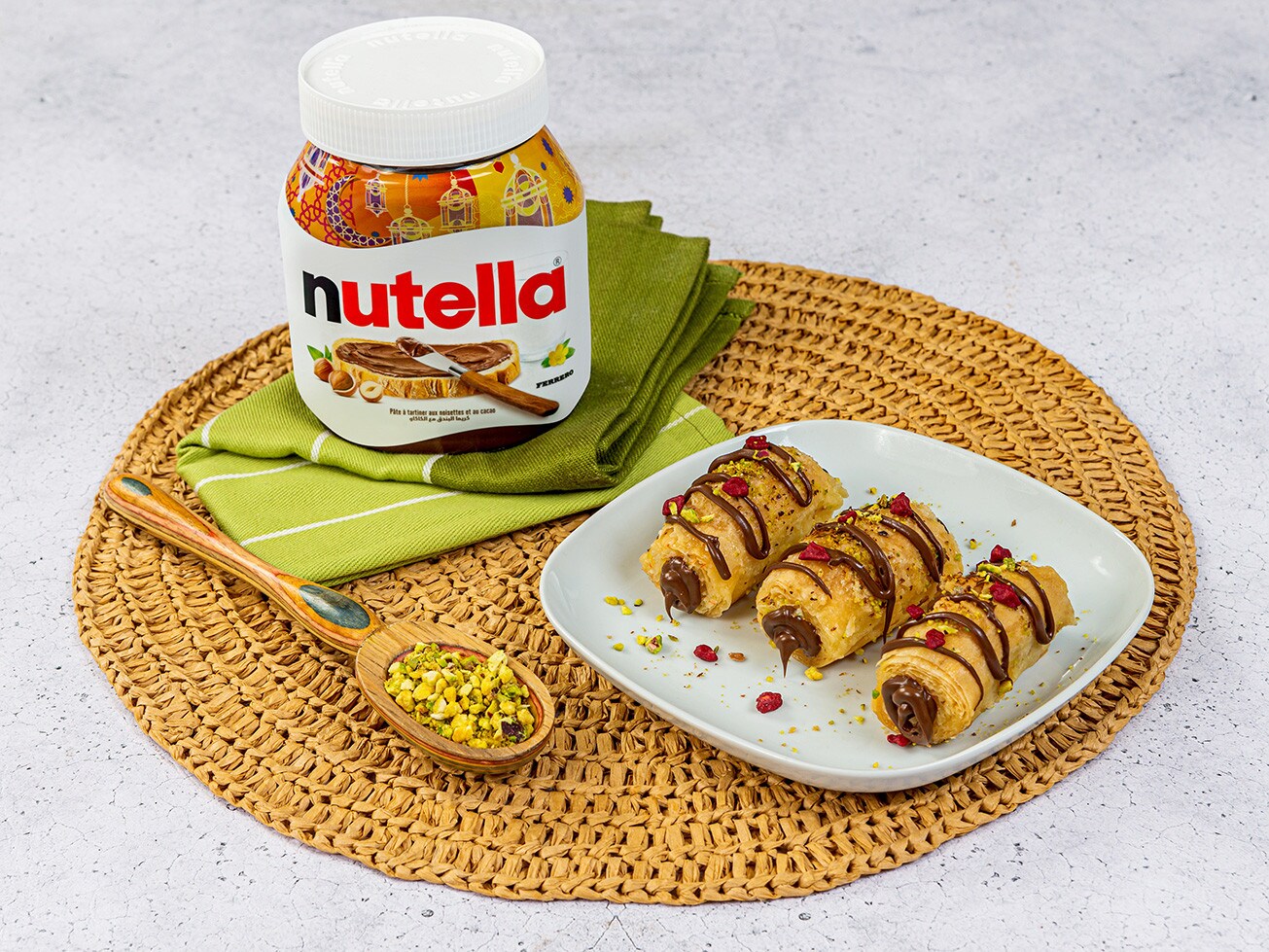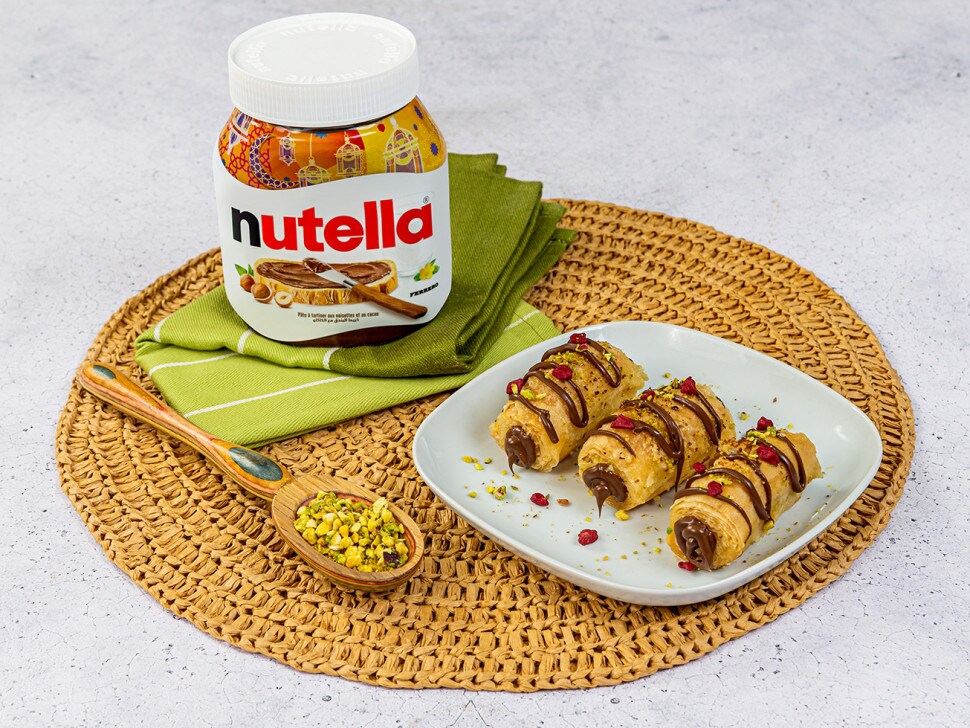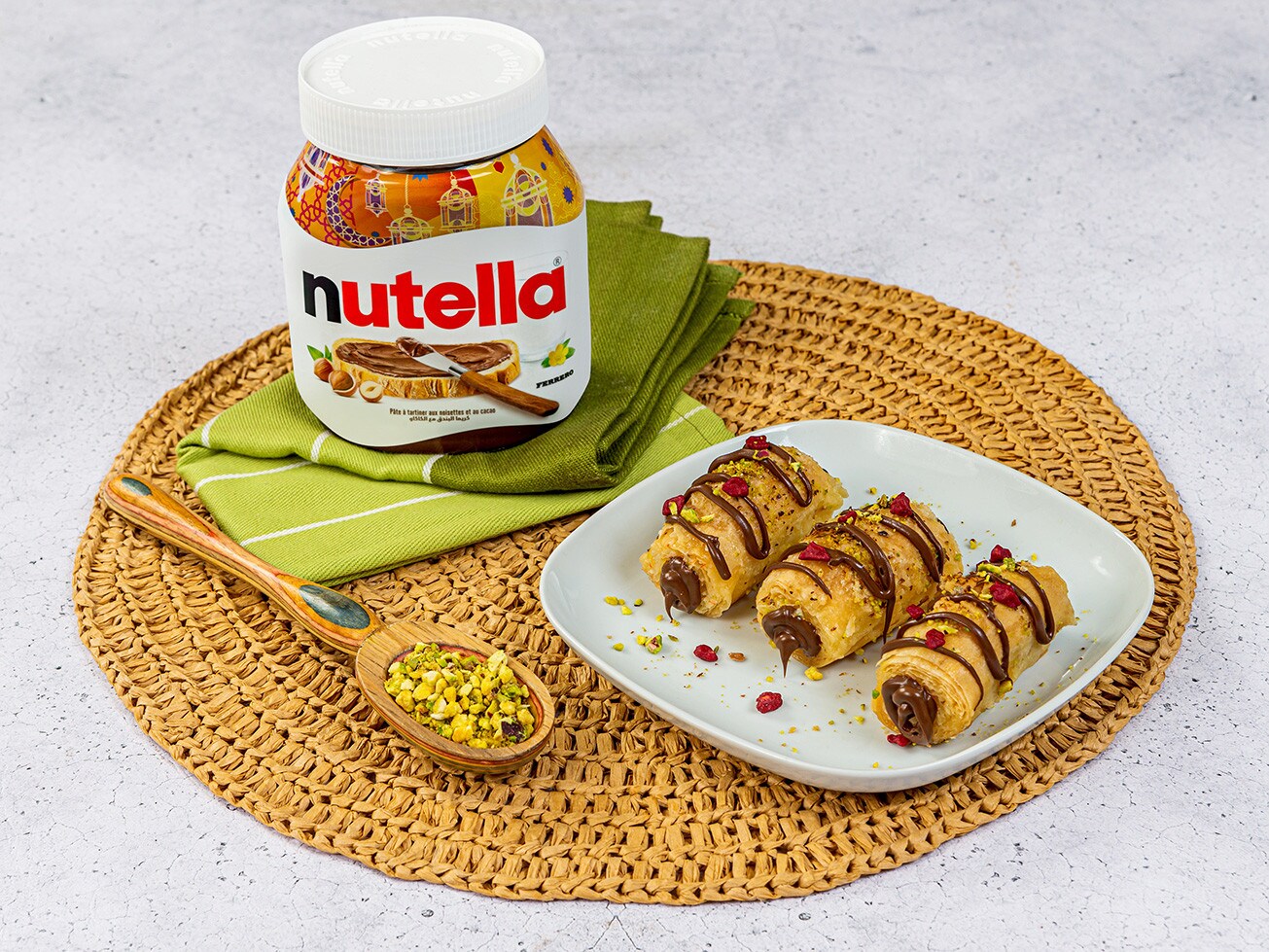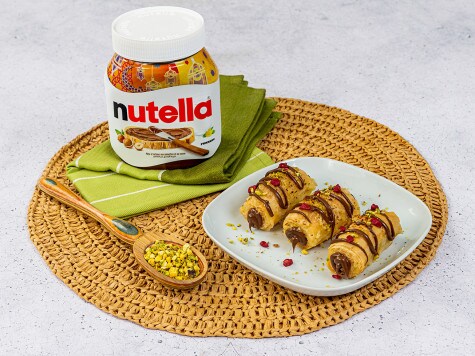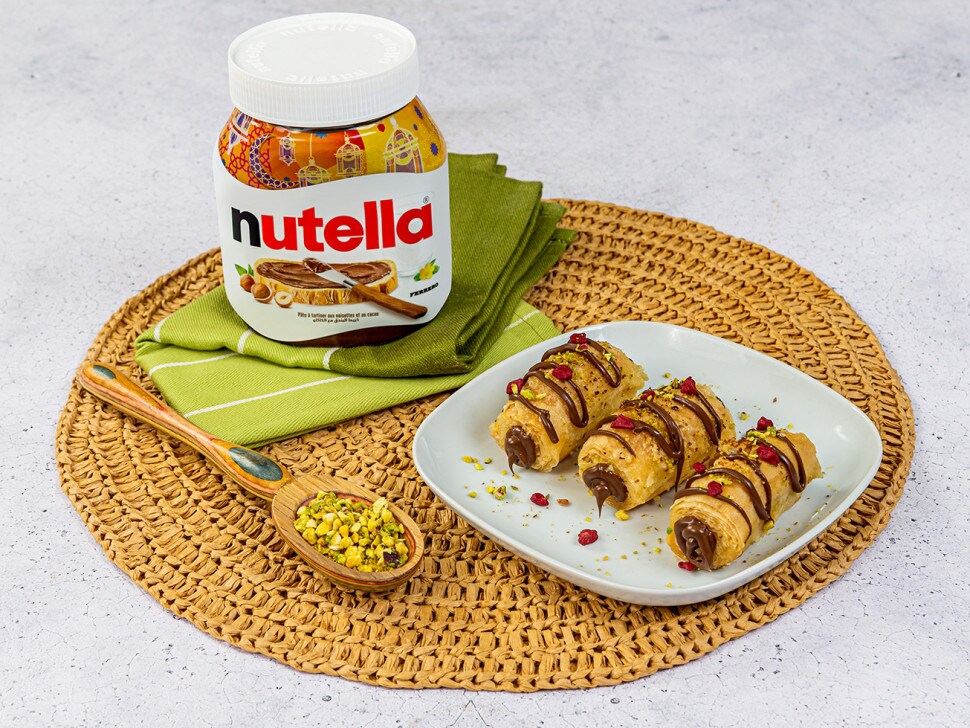 INGREDIENTS for 6-8 portions
500g. /1 lb. 2oz. phyllo pastry roll, thawed
600g canola oil, for deep frying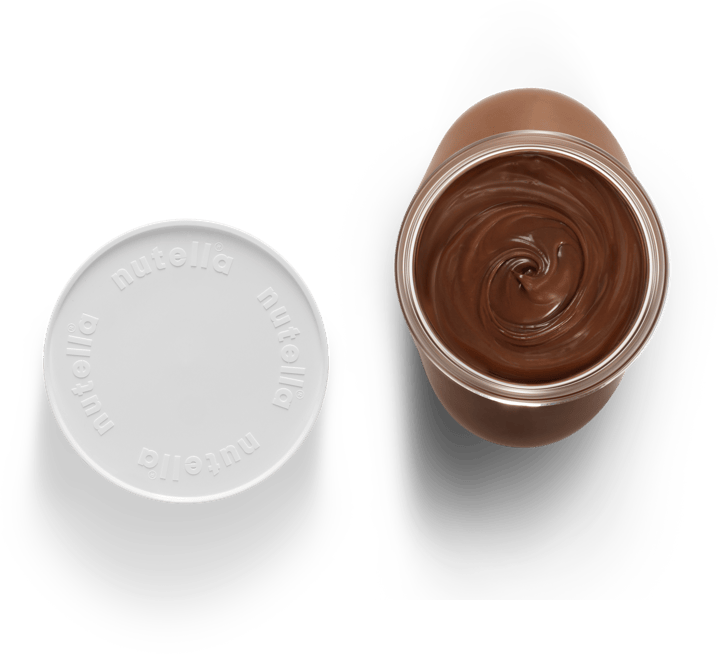 To prepare this delicious recipe, 15g of Nutella® per person is enough to enjoy!
METHOD
1
Delicately remove the phyllo roll from the plastic sleeve.
2
Cut in to long sheet and roll it over a tube shape mold.
3
Mix corn starch with a little water and close the edge with the mix.
4
Preheat the oil to 180C and fry.
6
Wait until cold and insert Nutella® with a piping bag.