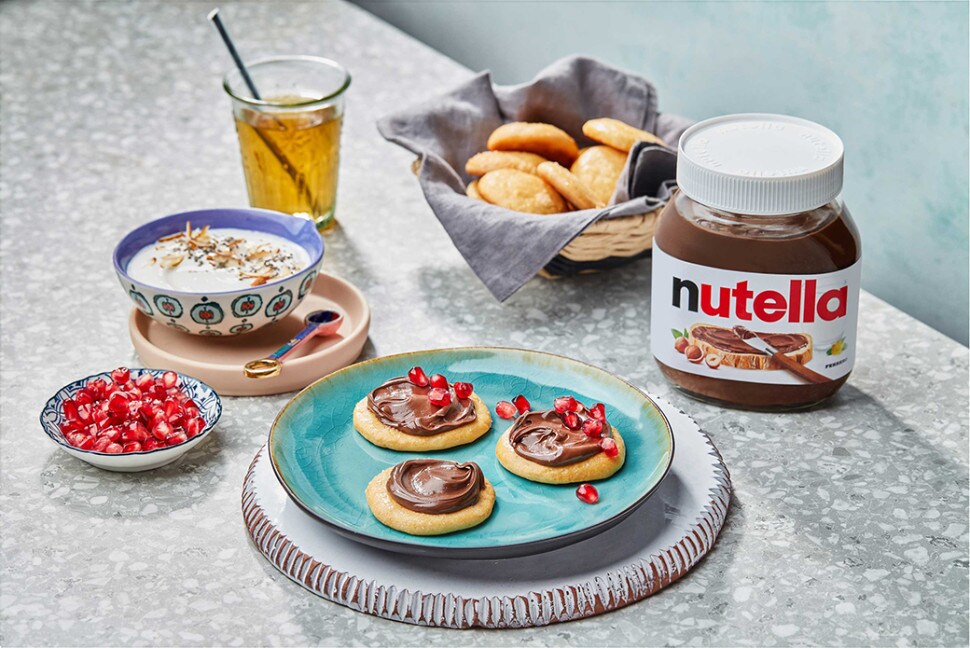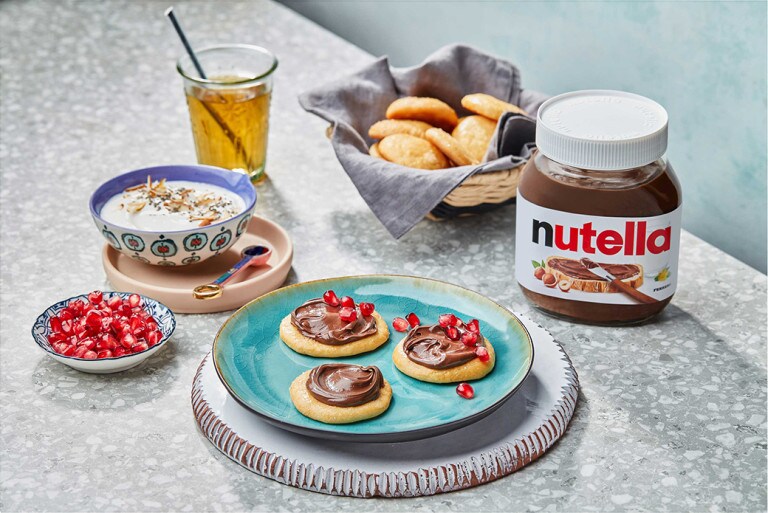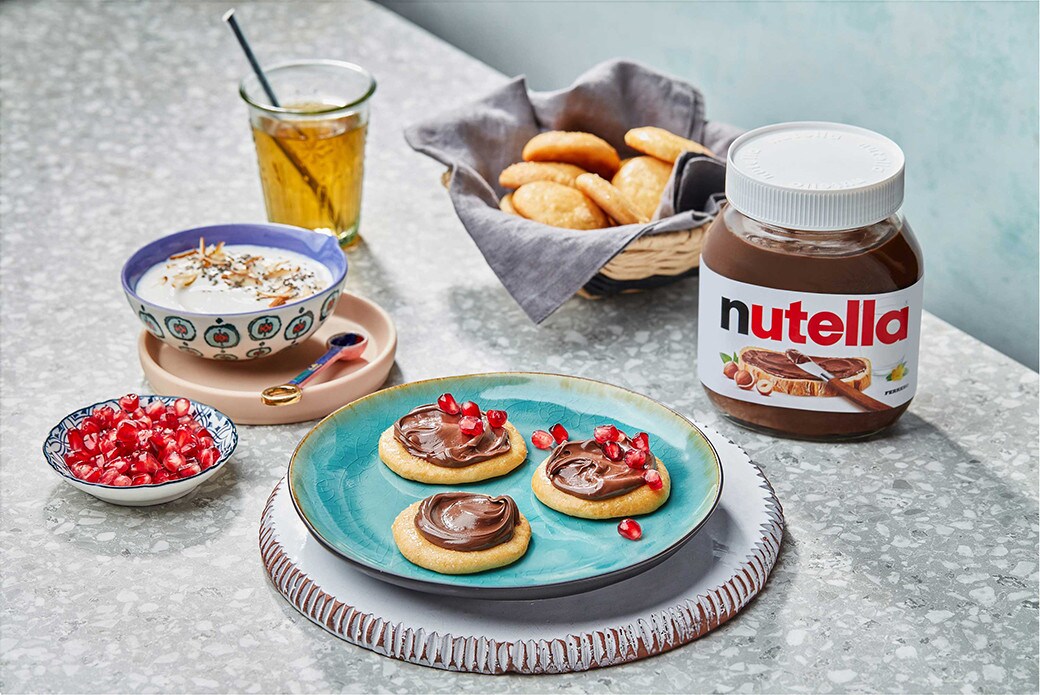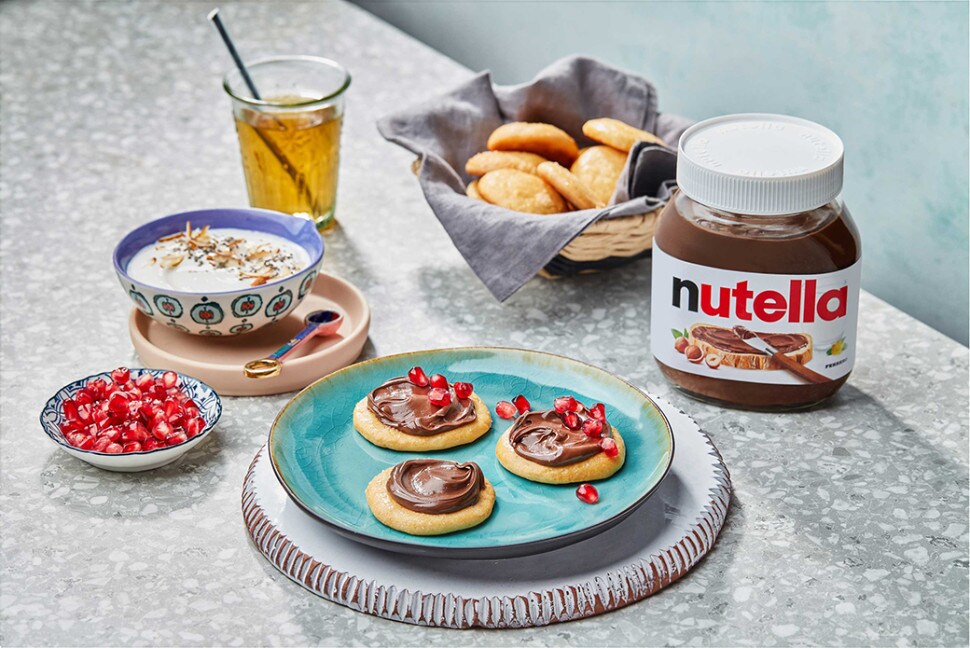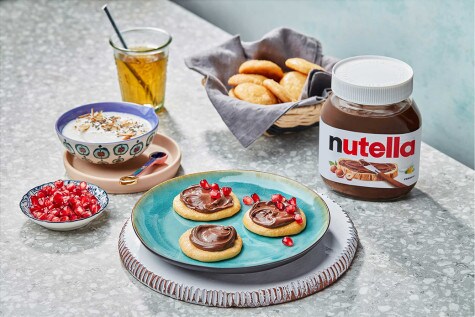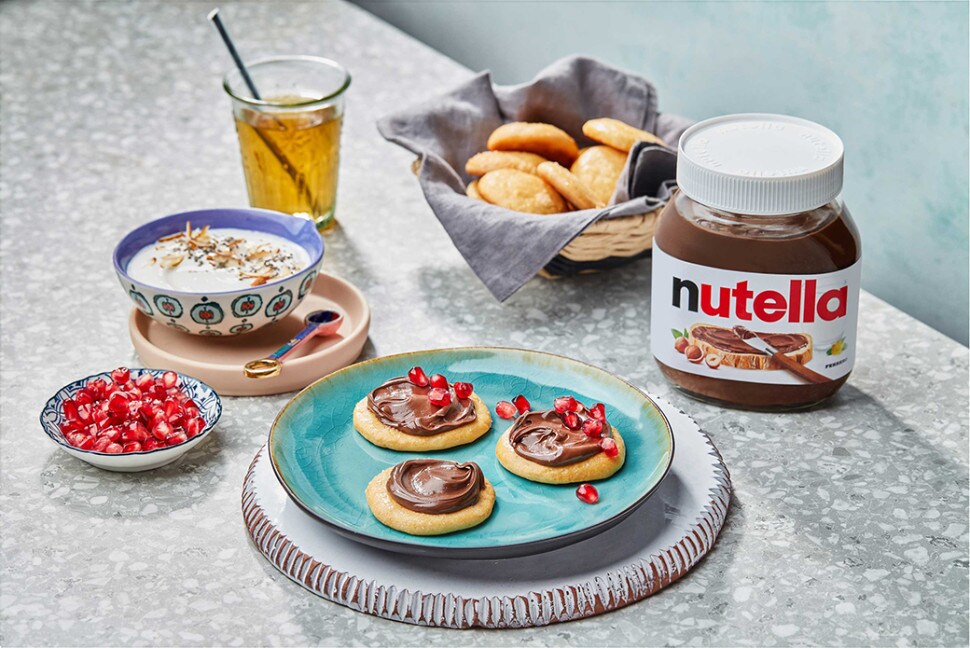 INGREDIENTS 14 pax serving / one piece per person
1/2 tablespoon of vanilla
210g Nutella® (15g per person)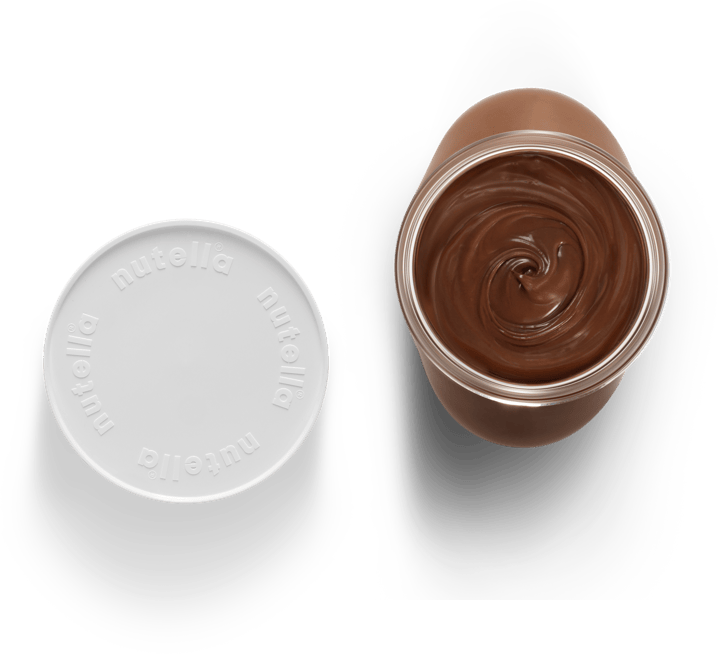 To prepare this delicious recipe, 15g of Nutella® per person is enough to enjoy!
METHOD
Knead all ingredients together for 7 minutes, except for eggs and vanilla.
Divide the dough into 28 circular pieces, cover and let rest for 5 minutes.
Roll it out by hand or rolling pin to get the circular shape.
Leave to rest for 25 minutes.
Brush it with eggs and vanilla then bake for 13 minutes over 170 degrees.
Garnish with Nutella® and nuts.