Nutella® Granola jar
Always late on presents ideas? Here's a perfect and easy gift idea for you. And it takes only a Nutella® jar and… all your love recipes! So, let's get down to business!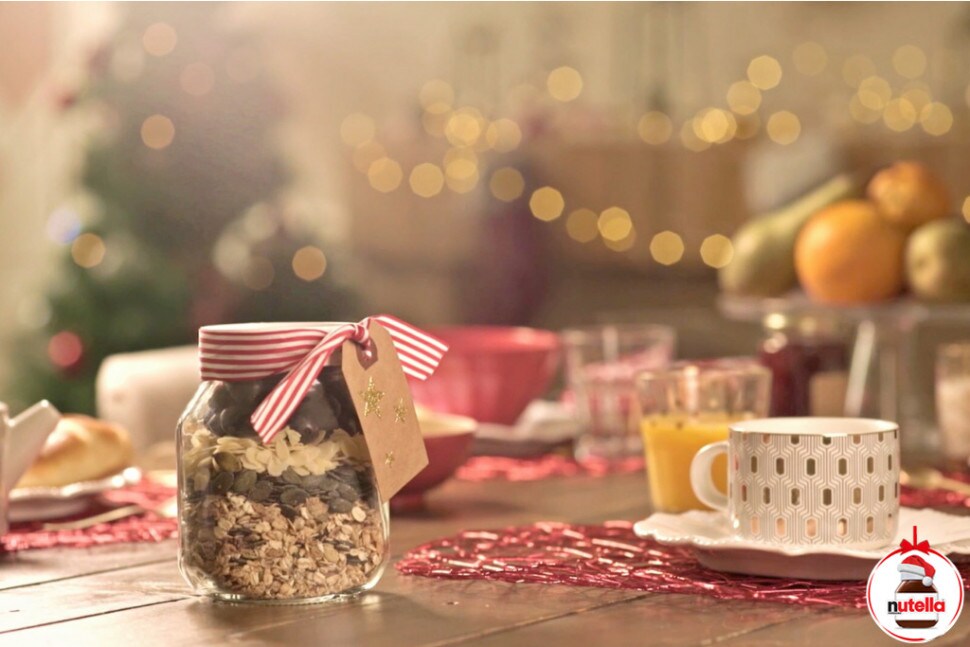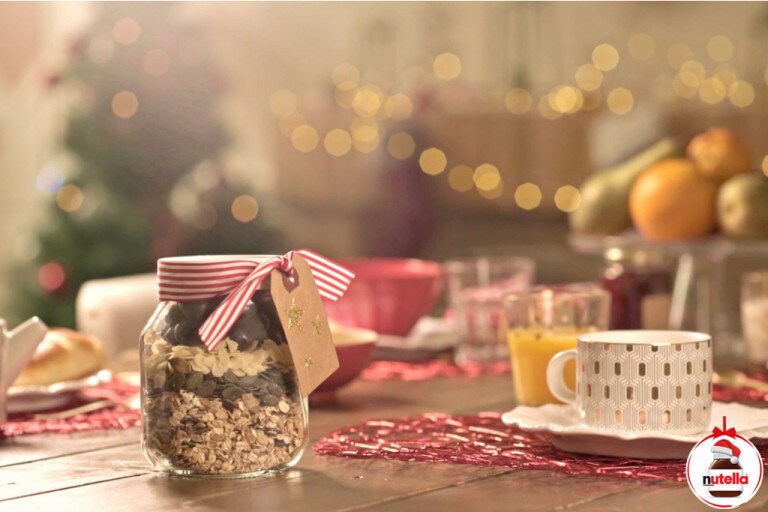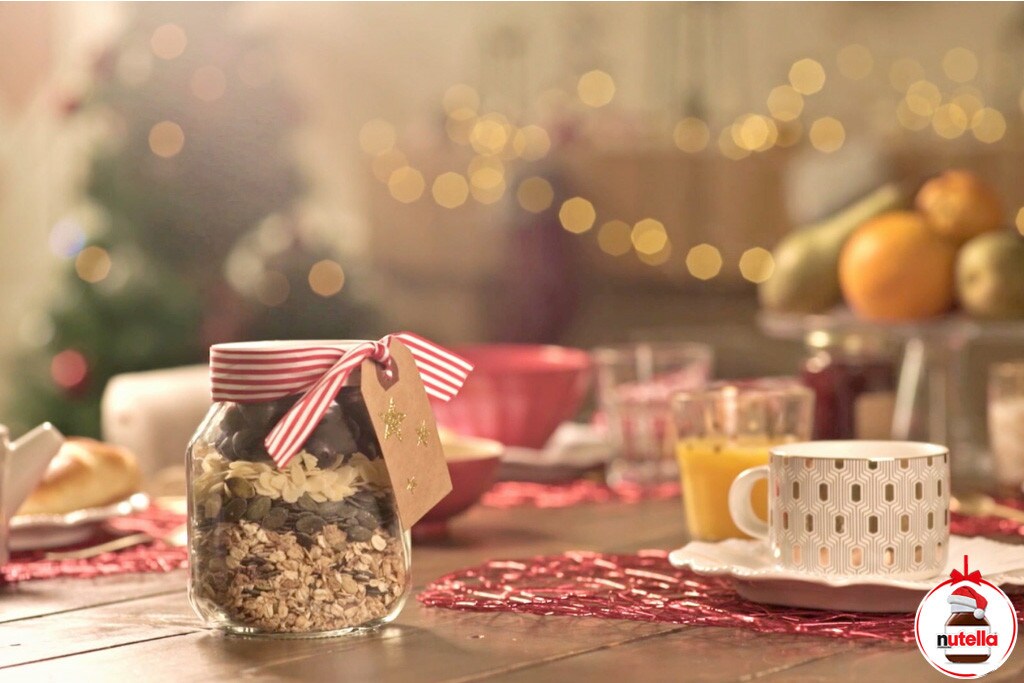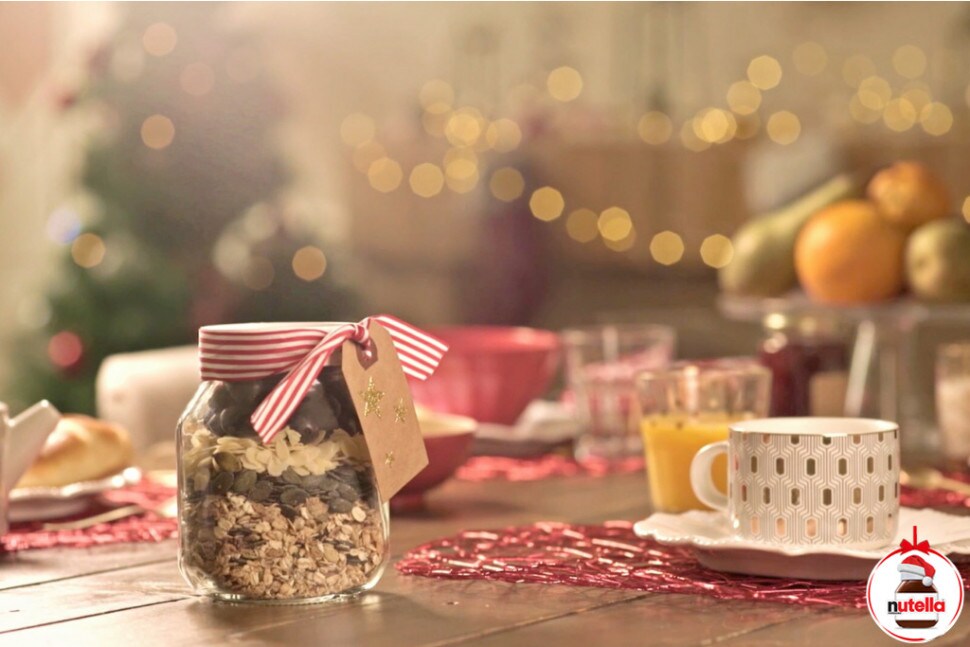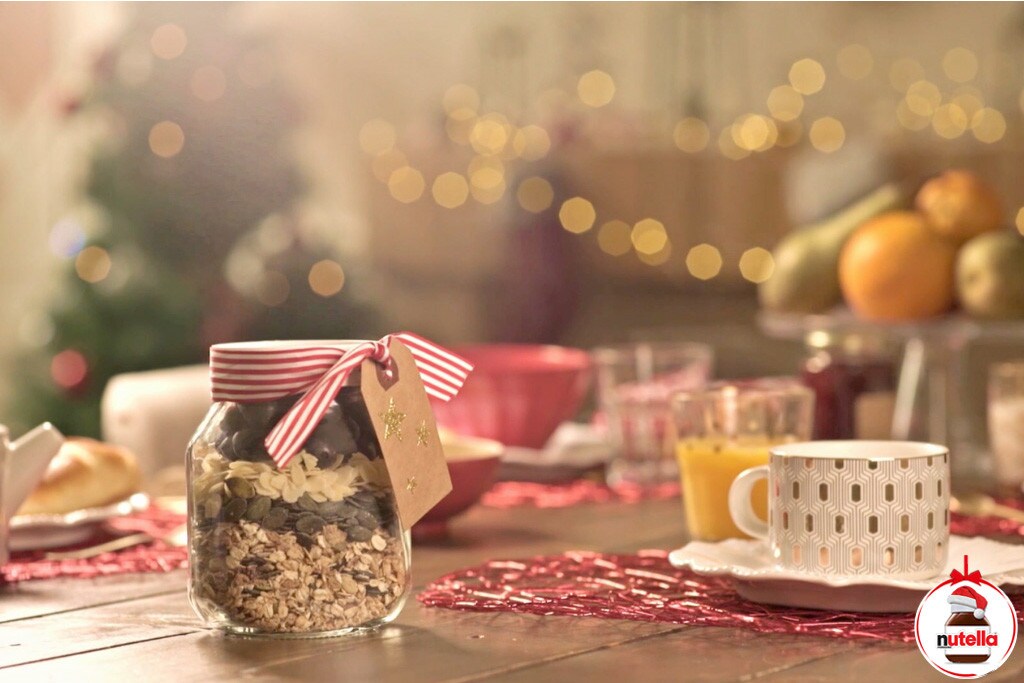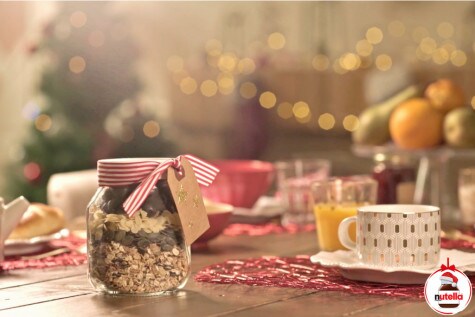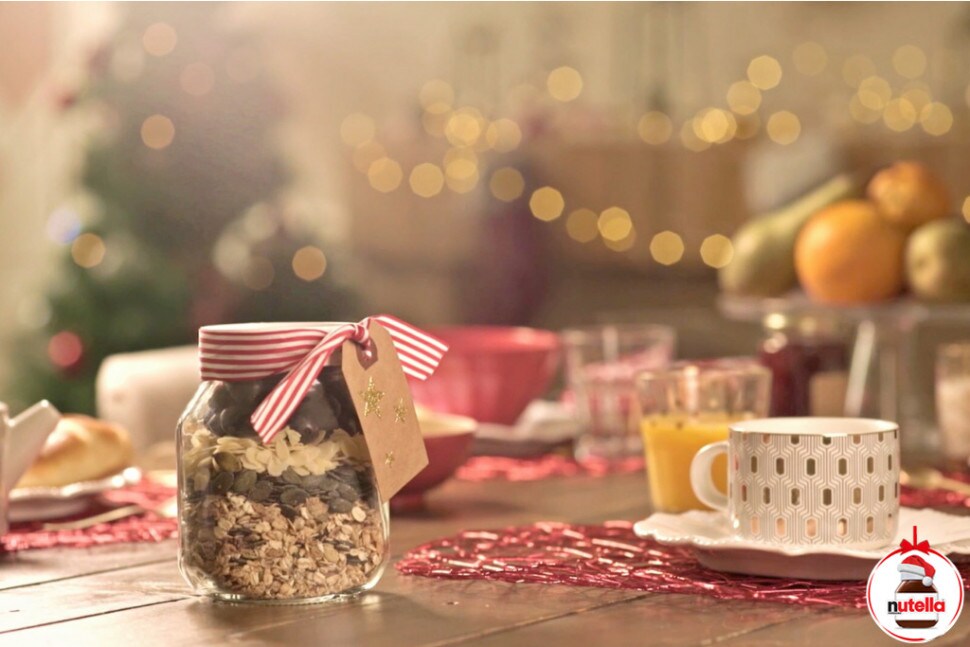 SUPPLIES
A white and red striped ribbon the thickness of the lid (2cm)
A label to write the recipe instructions
Note: you can also use one of your favourite recipes to offer!
INSTRUCTIONS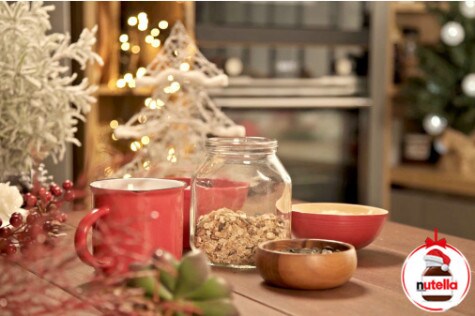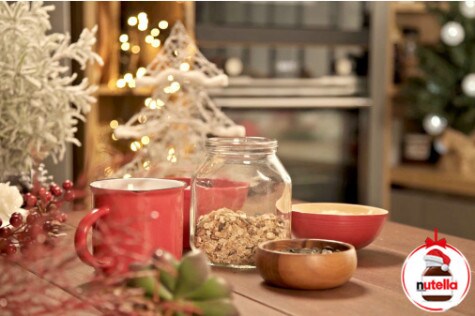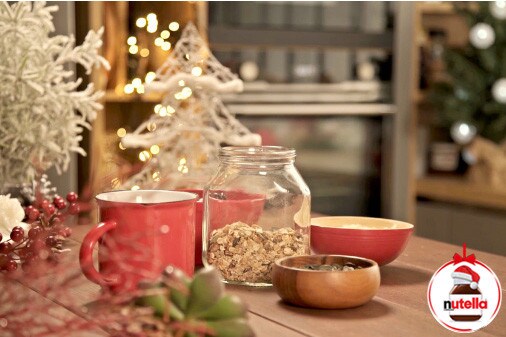 First, pour the granolas into the pot, trying to make a regular layer
Add the other ingredients in this order: squash seeds, flaked almonds and grapes
Close the pot
Glue the ribbon around the lid
Make a simple knot
Pass the label on the ribbon
Make a double knot
Cut the length