Jar Candle Holder
How to heat up all your guests hearts? Easy like saying «oooh»! It takes only an empty Nutella® jar and… all your warm welcome! So, let's get down to business!
SUPPLIES
1 empty Nutella jar (400g)
INSTRUCTIONS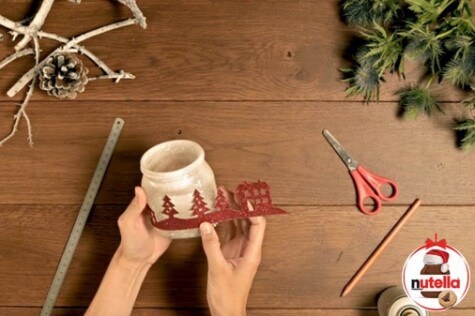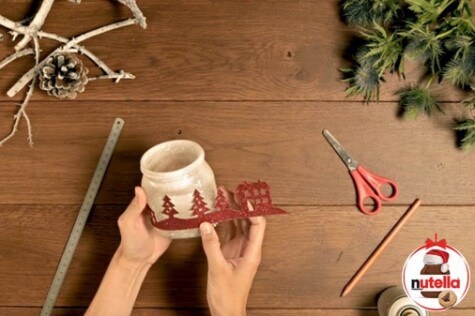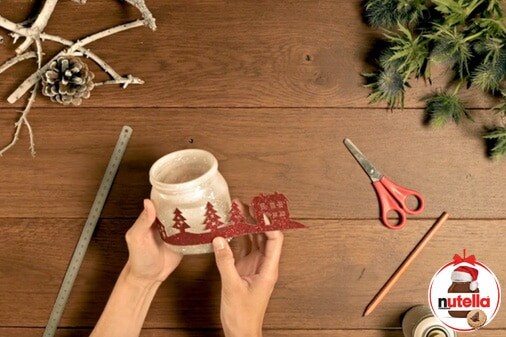 Spray the jar with the white acrylic paint in a random pattern, trying to create a snow effect.
Cut out a strip of red paper 6 x 26 cm.
Draw the pattern of your choice (eg: End of Year village) in the red paper strip.
Cut out the outline and some interior elements.
Glue your village / pattern on the jar.
Install the candle in the jar and turn it on.
And it's ready!