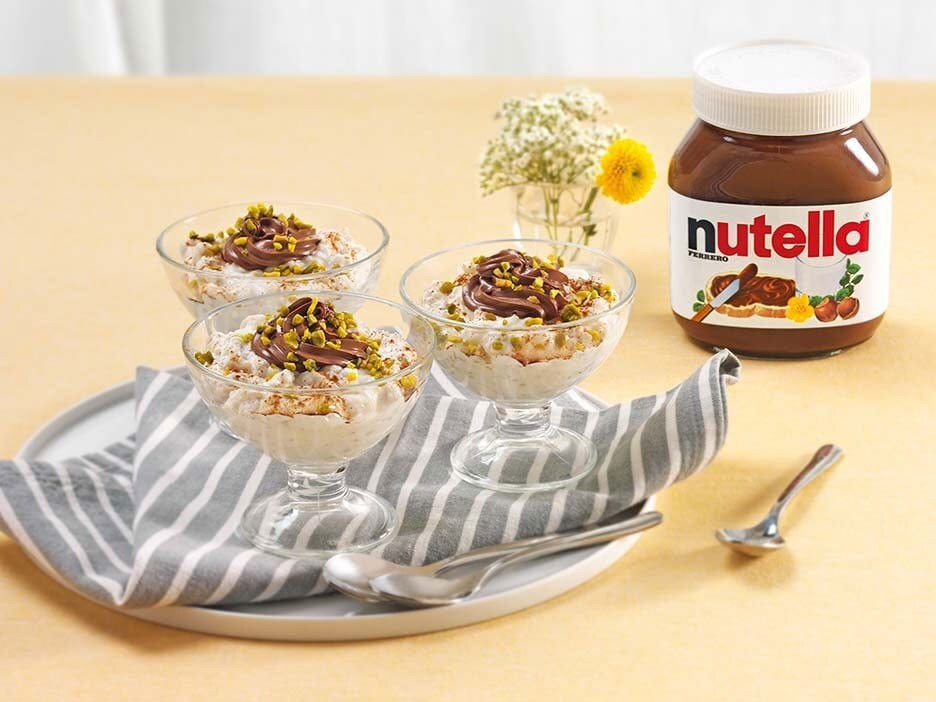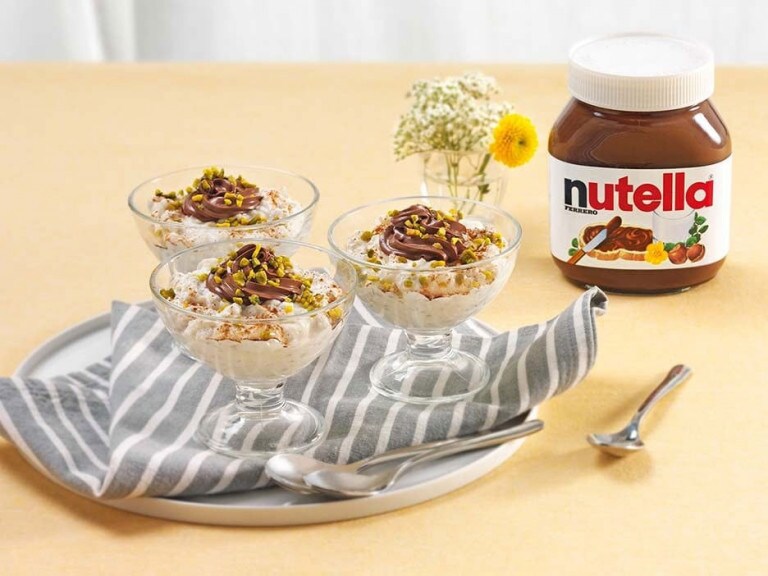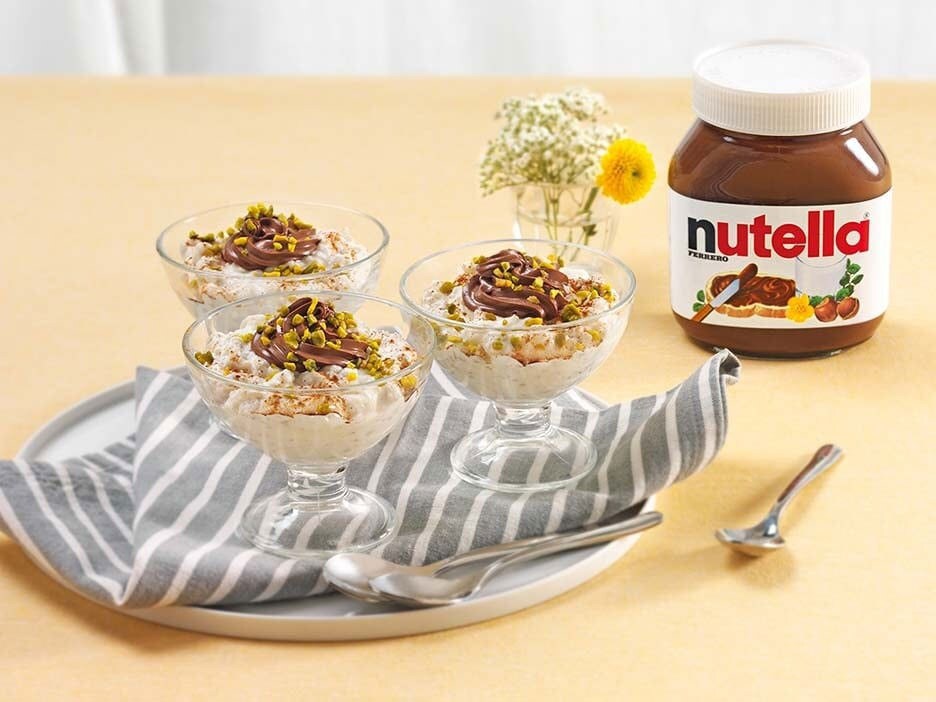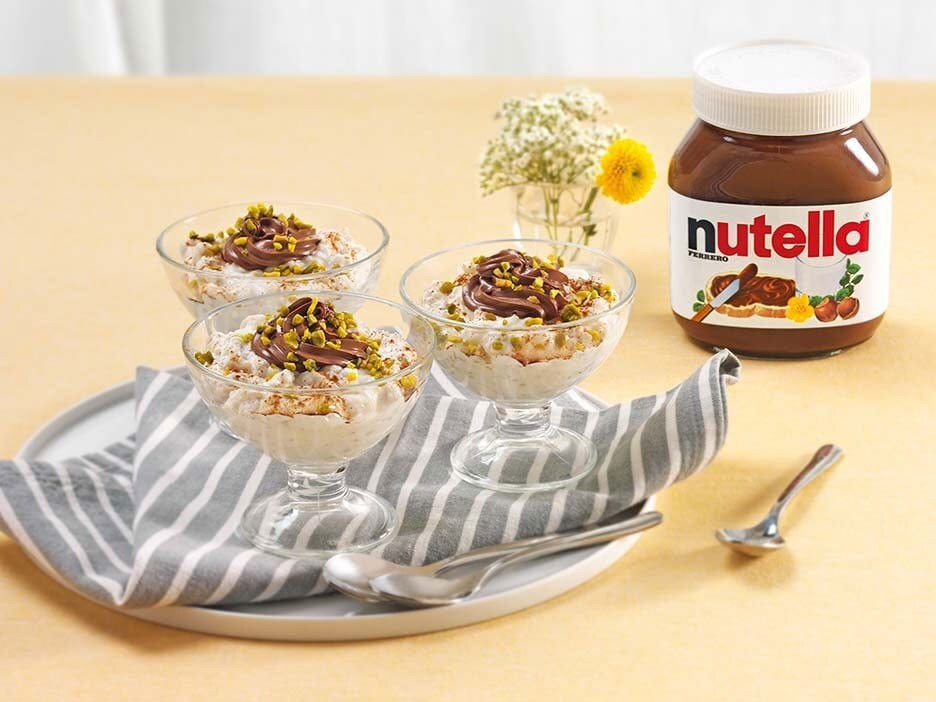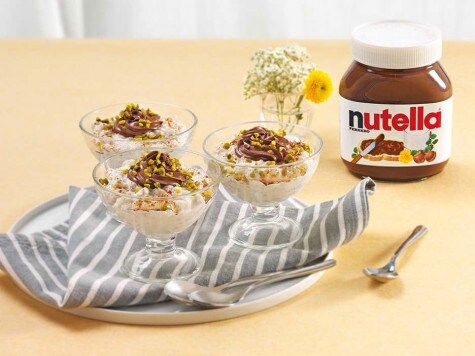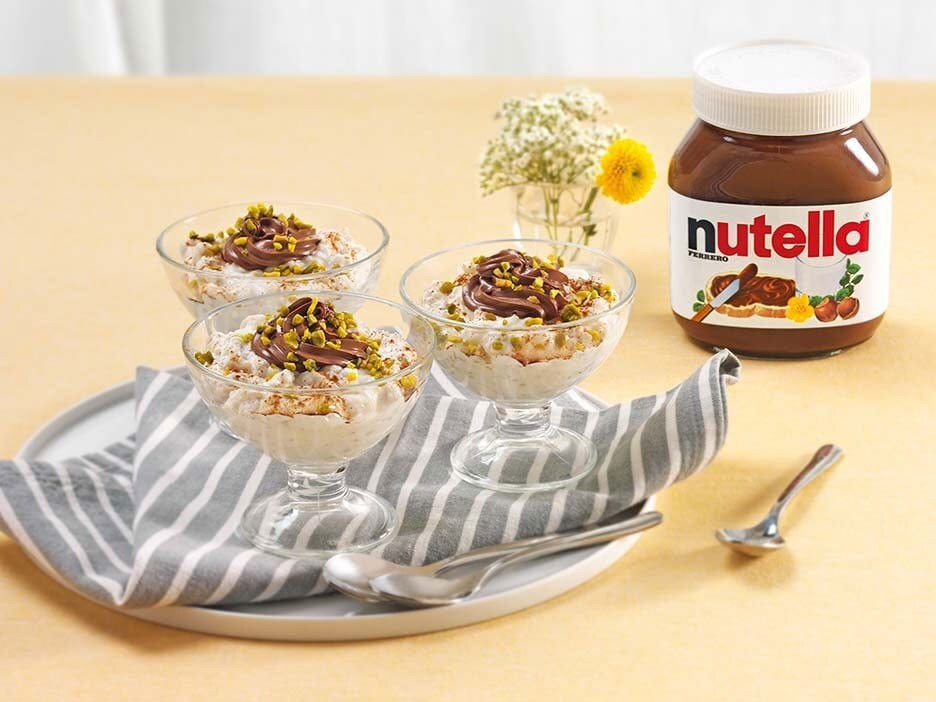 INGREDIENTS for 6 servings
600 g Cooked wheat in jar(s)

800 g Ricotta

400 g Sugar

90 g Nutella® (15 g/portion)

Cinnamon powder

Ground pistachios to garnish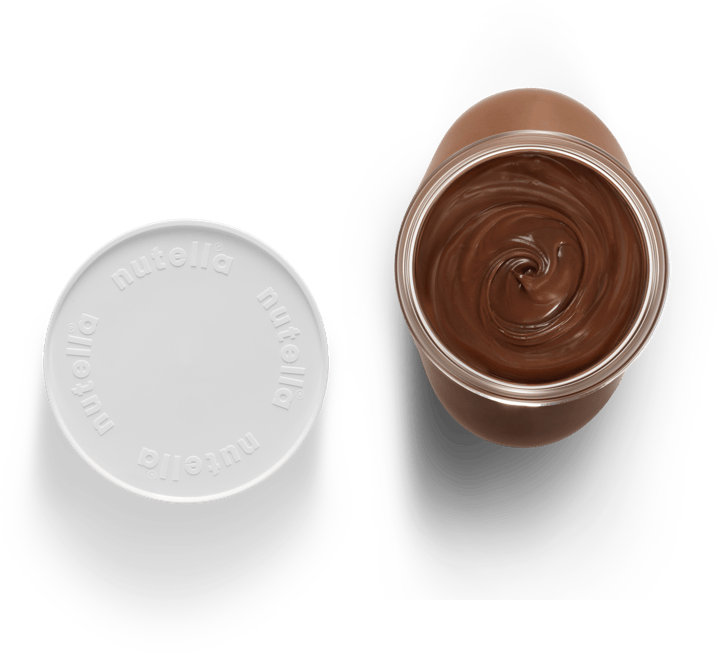 To prepare this delicious recipe, 15g of Nutella® per person is enough to enjoy!
METHOD
Prepare the cream: whisk the ricotta with the sugar until you have a very creamy, smooth, homogenous mixture. Start with an electric whisk first and then continue by hand to emulsify it further.

Leave the ricotta cream and the sugar to rest for half an hour. Meanwhile, drain the wheat and rinse it thoroughly under hot running water. Drain it and let it dry fully. Then add it to the ricotta cream.

Put the mixture into one-portion cups, add 15 g of Nutella® to each cup and sprinkle with cinnamon and ground pistachios.