Christmas wishes Box
Want to spread the spirit of Christmas with your loved ones? It takes only an empty Nutella® jar and… all your Christmas wishes!
WHAT IS NEEDED
1 empty Nutella® Jar (750g) with the lid
Small red and white papers
White ribbon with red dashes width 2 cm, length 29 cm
Glittery squared white paper 9x9 cm
Glittery self-adhesive letters
METHOD
Cut a circle in the glittery white paper, to the size of the lid, radius 3.7cm.
Make a crack in the middle of the lid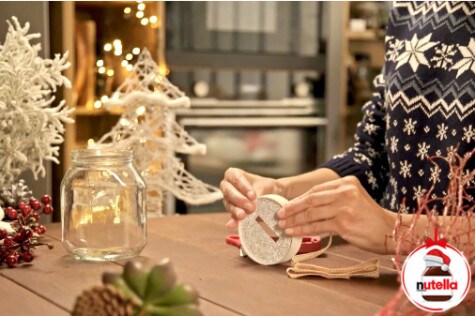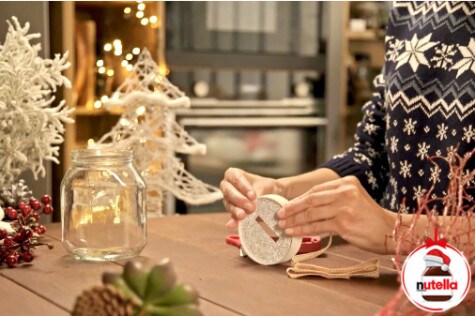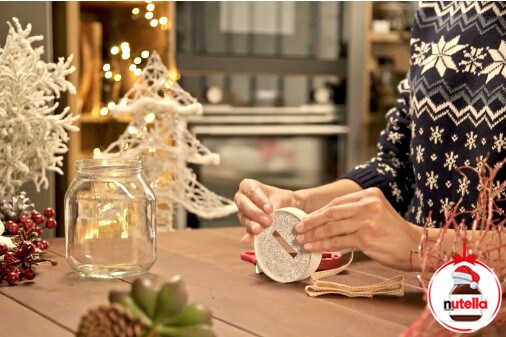 Around the lid, glue the white ribbon and cut the length
Stick lots of stars all over the jar
On the cover, write "XMAS BOX" with the self-adhesive letters
Write or draw your dreams and wishes in small pappers
Slip it into the slot!
The gift is ready!