4 Ingredient Mini Pancakes with NUTELLA®
Yummy things come in small packages.
The only thing easier than devouring these mini pancakes is making them! With only four ingredients, and of course a little NUTELLA® hazelnut spread, these mini pancakes are perfect for the busy holiday season.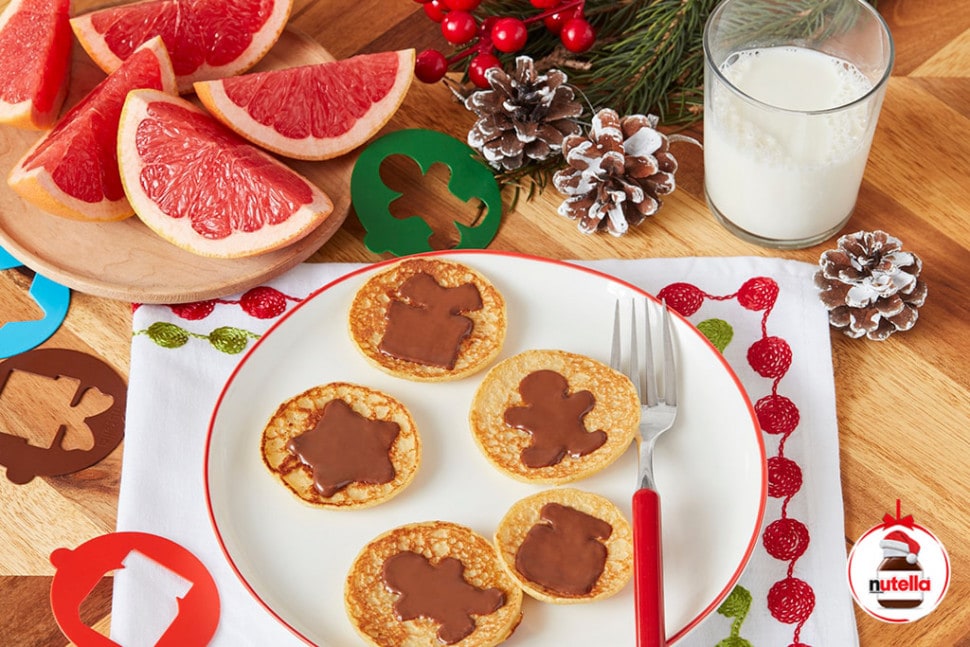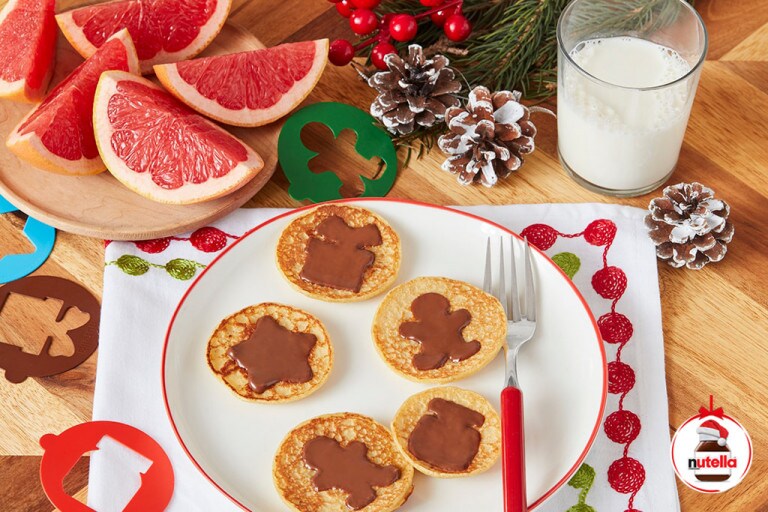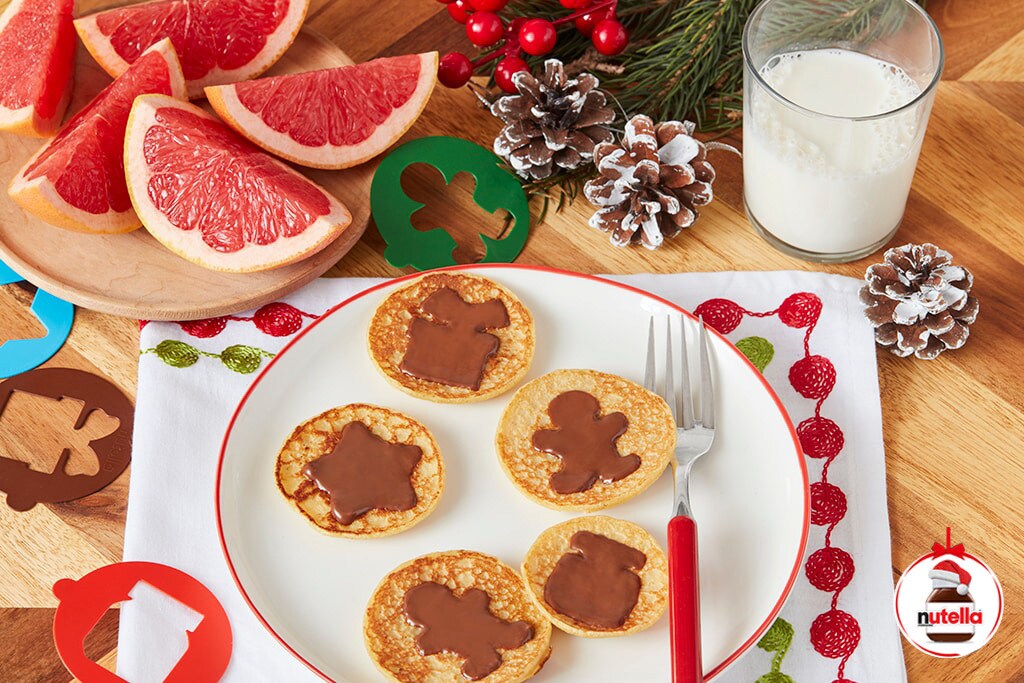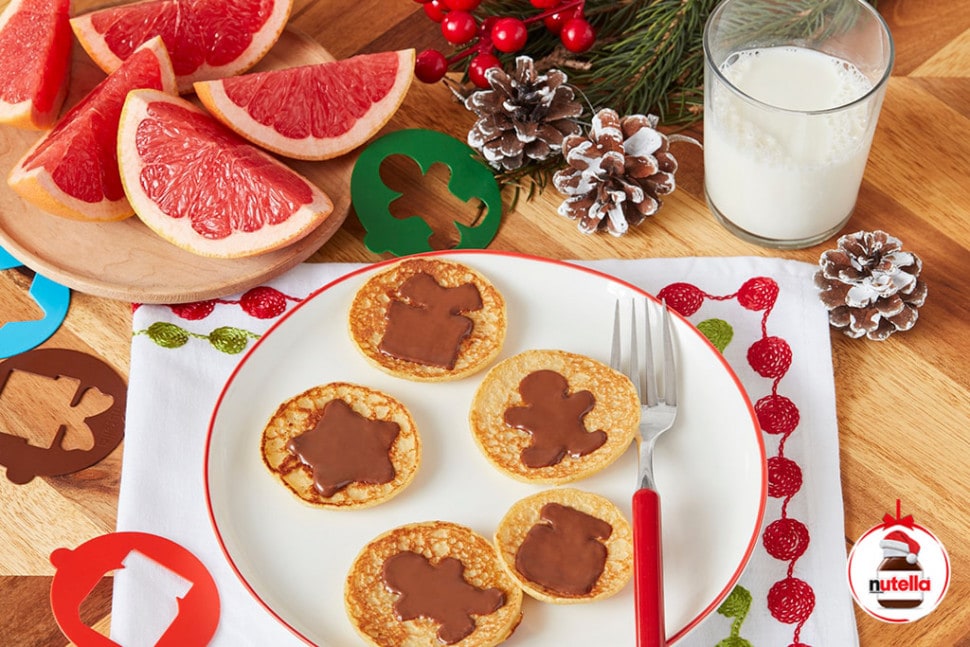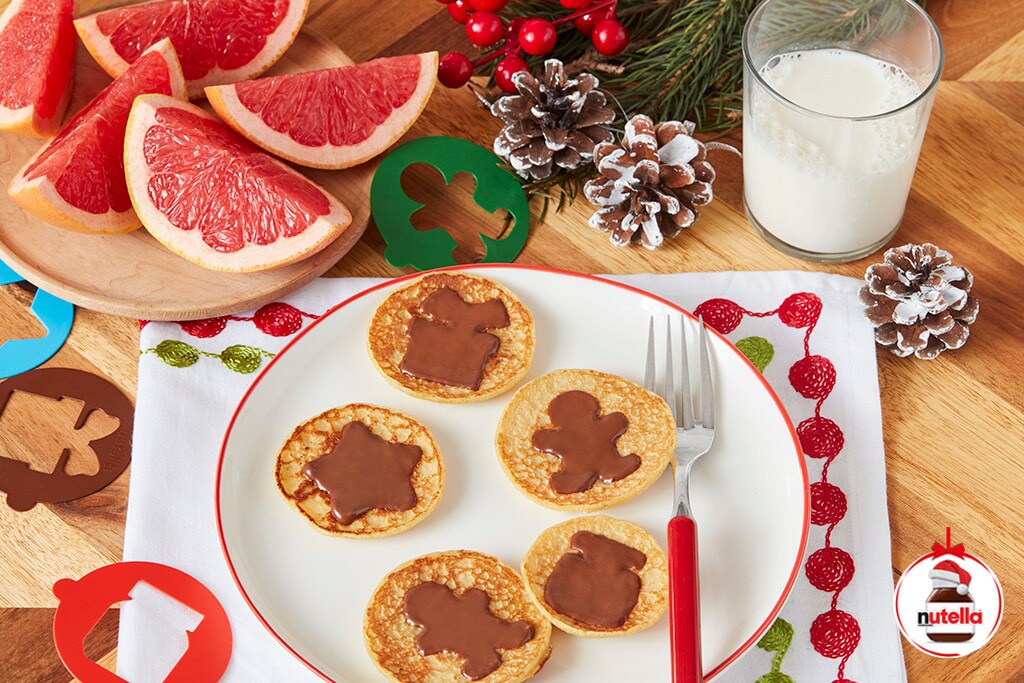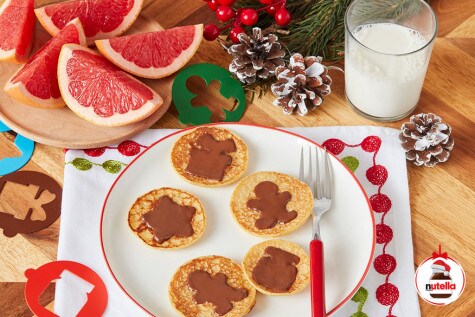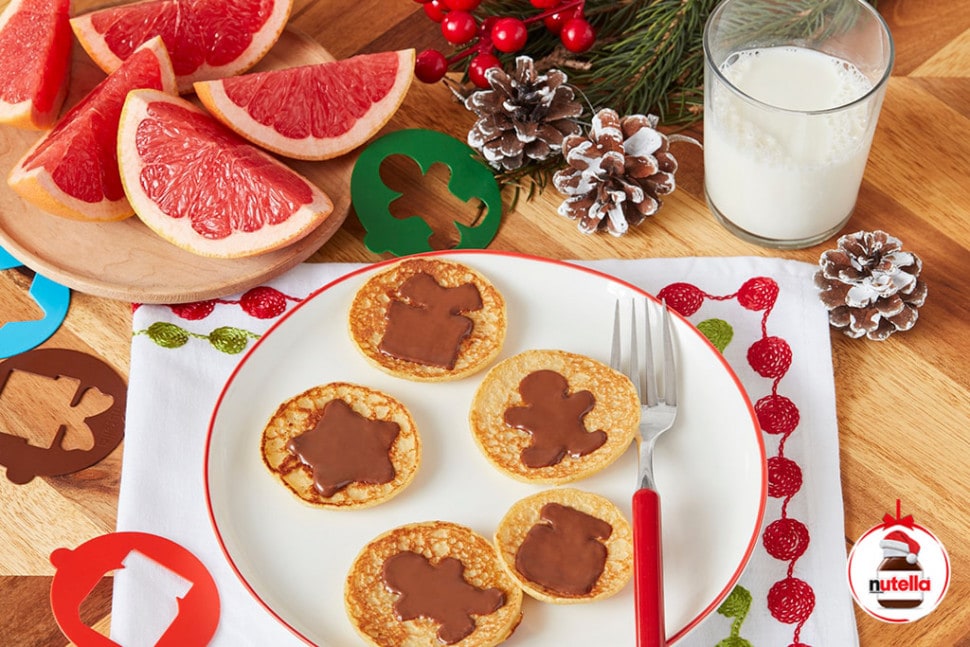 INGREDIENTS FOR 4 SERVINGS
½ cup cottage cheese

½ cup quick oats

3 eggs

Pinch of salt

4 tbsp NUTELLA ® hazelnut spread, 1 tbsp per serving
METHOD
In a blender, combine all ingredients and blend on low until smooth.

In a non-stick frying pan ladle 2 tablespoons of mixture for each pancake and cook on medium heat. Flip with a spatula once bubbles start to appear on top. Cook until both sides are golden brown. Repeat to make 20 mini pancakes.

Serve with NUTELLA® hazelnut spread using a NUTELLA® stencil of your choice, or any other holiday stencil you have on hand to decorate. Pair each serving with a glass of milk and side of fruit.