Gingerbread Cookies by Nutella® recipe
Sweet moments with grandma and grandpa
Warming spices, playful shapes – gingerbread cookies are a holiday classic for a reason. What better way to show grandparents some seasonal love than a beautiful batch of these timeless treats?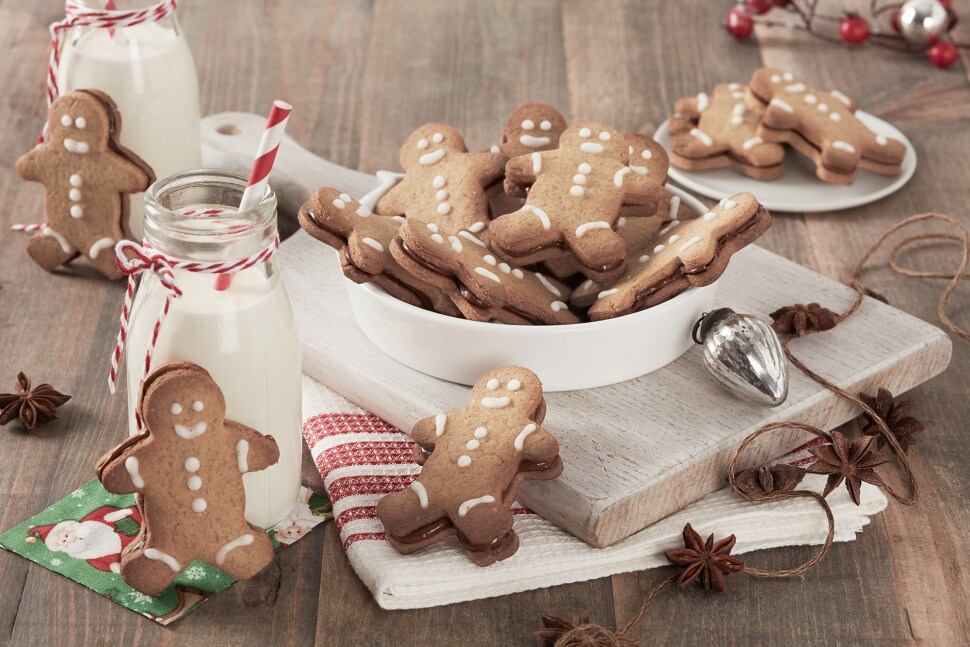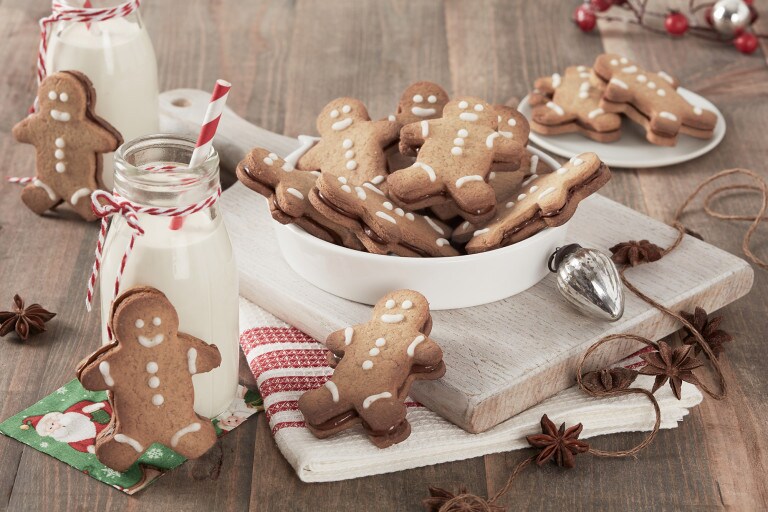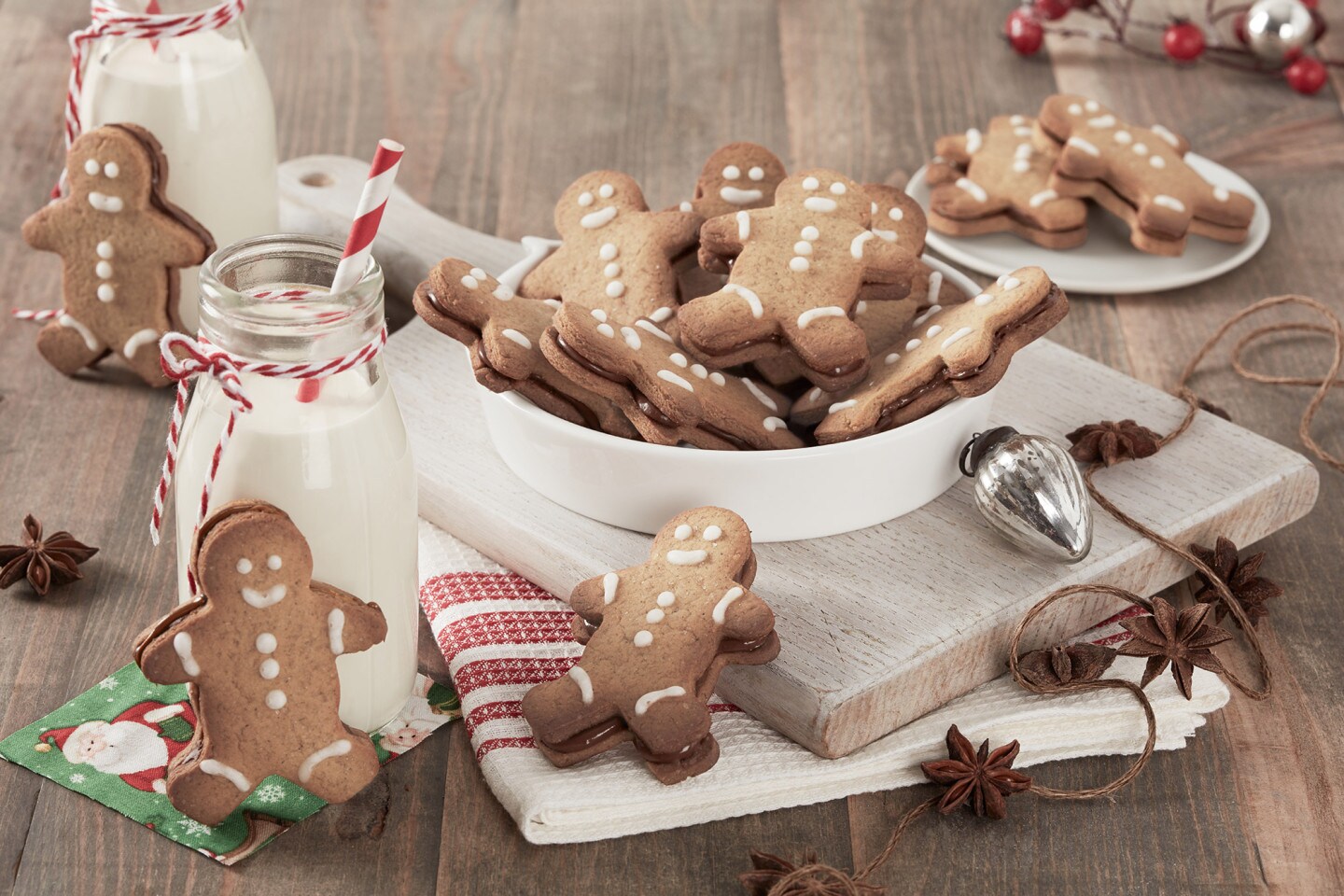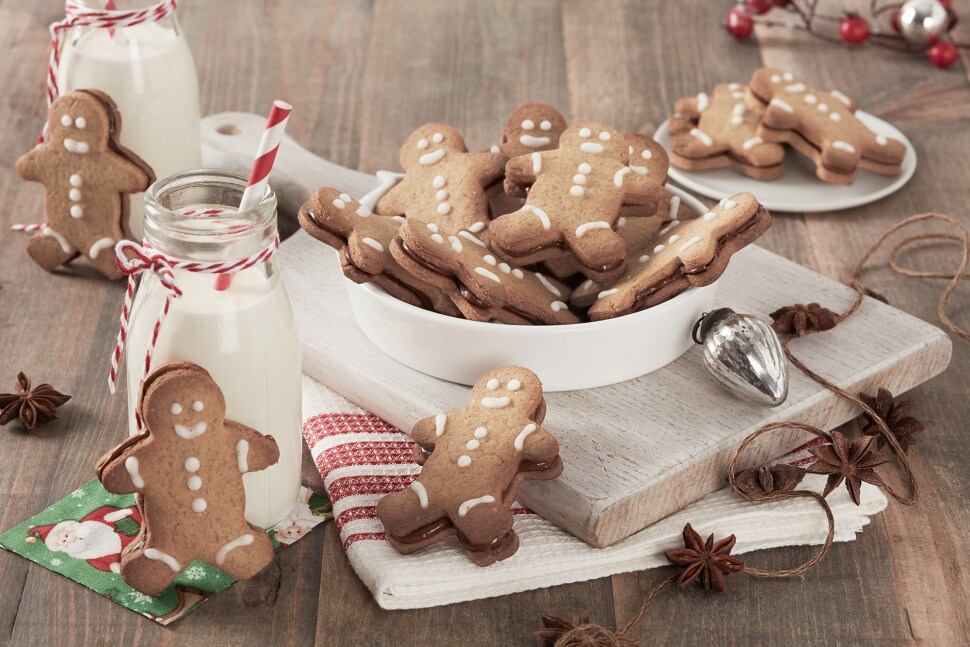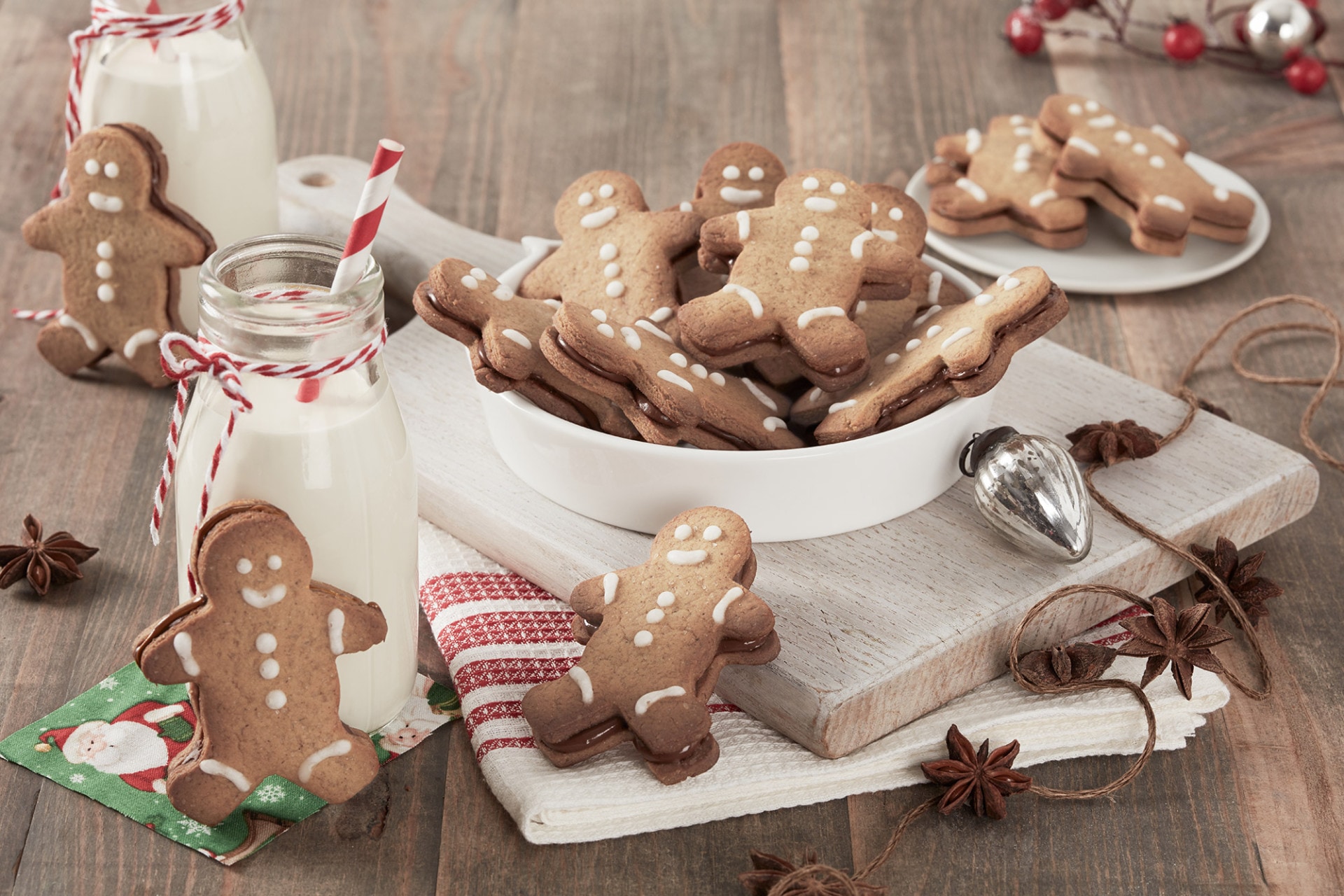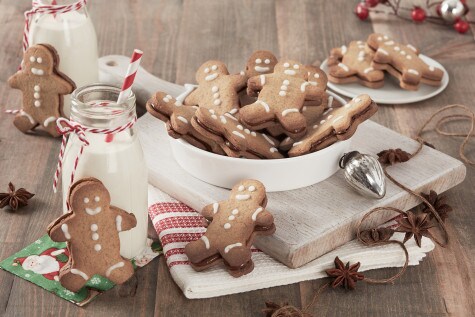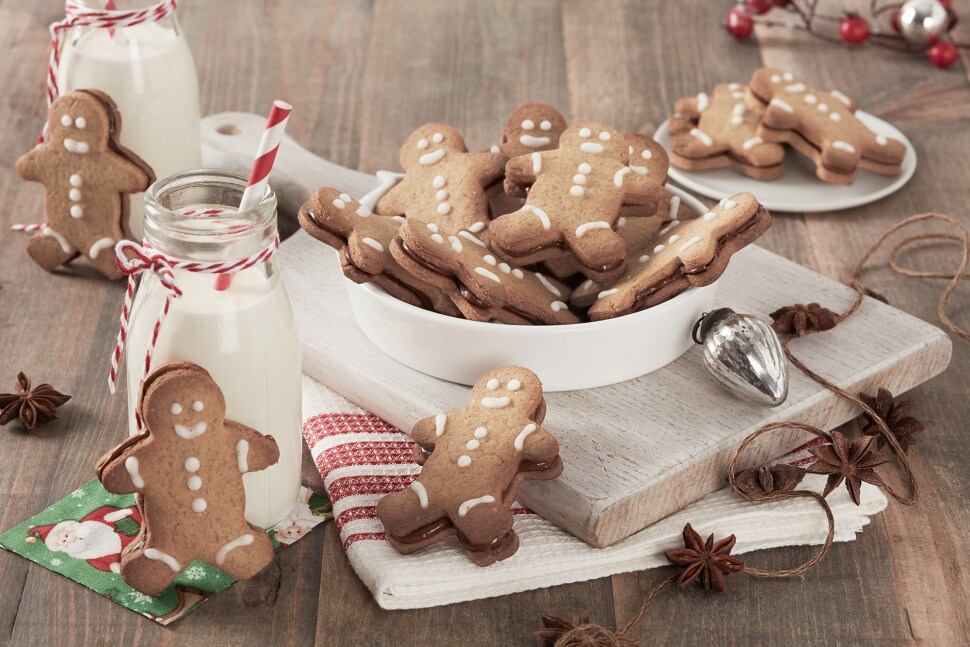 INGREDIENTS FOR 20 servings ​
1/4 cup soft butter

1/4 cup brown sugar

2 1/2 tbsp of honey

1 egg yolk

1 1/2 cups of flour

1 tsp gingerbread spice mix

1/2 tsp baking soda

Pinch of salt

1/2 cup icing sugar

1 tbsp lemon juice

1 tbsp of Nutella® per sandwich cookie
METHOD
Preheat the oven to 325° F and position the baking rack in the middle of the oven In a bowl, mix the butter with the sugar and the honey then add the egg yolk. In a second bowl, mix flour, spices and baking soda. Add the flour mixture into the first bowl and knead for 1 minute. Wrap in cling film and chill for 1 hour.

Roll the dough on a sheet of parchment paper until a thickness of 4 mm.

Cut out biscuits using a gingerbread man cookie cutter. Arrange the biscuits onto a baking tray lined with baking paper and bake for 8-9 minutes or until slightly golden. Leave to cool down on the tray for 15 minutes.

Spread one biscuit with 1 tbsp of Nutella® and assemble 2 gingerbread men to make a sandwich cookie. To make the icing, mix the icing sugar with the lemon juice, half a teaspoon at a time, until you get a smooth paste then transfer to a piping bag.Decorate each cookie with icing as you cherish the moment – and think of the sweet family memories to come.
Share the recipe with the hashtag #nutellawithlove