French Toast Stars with Nutella®
The star of the breakfast table.
On Christmas morning, the real star of the show is French Toast Stars with NUTELLA® hazelnut spread. Served with a side of fruit and a tall glass of milk. The presents can wait.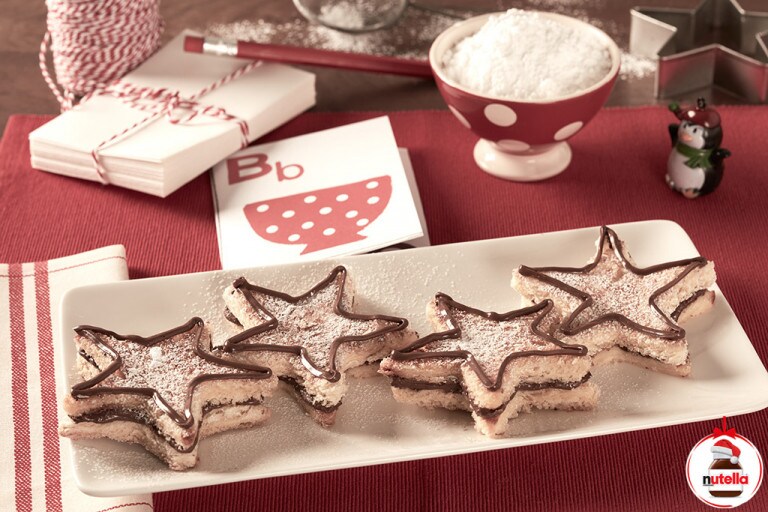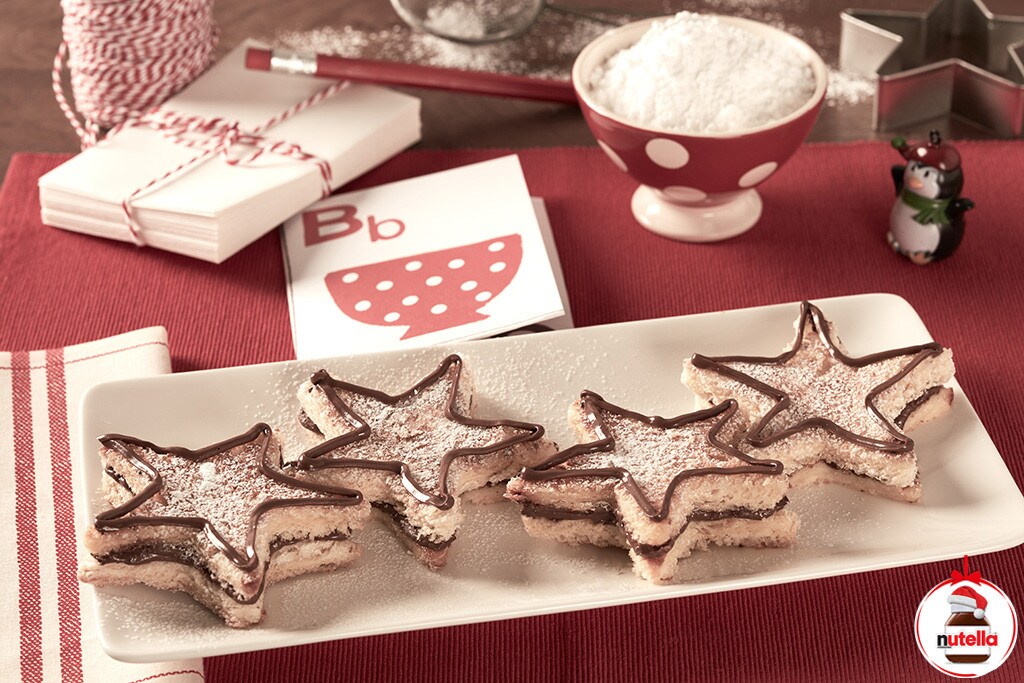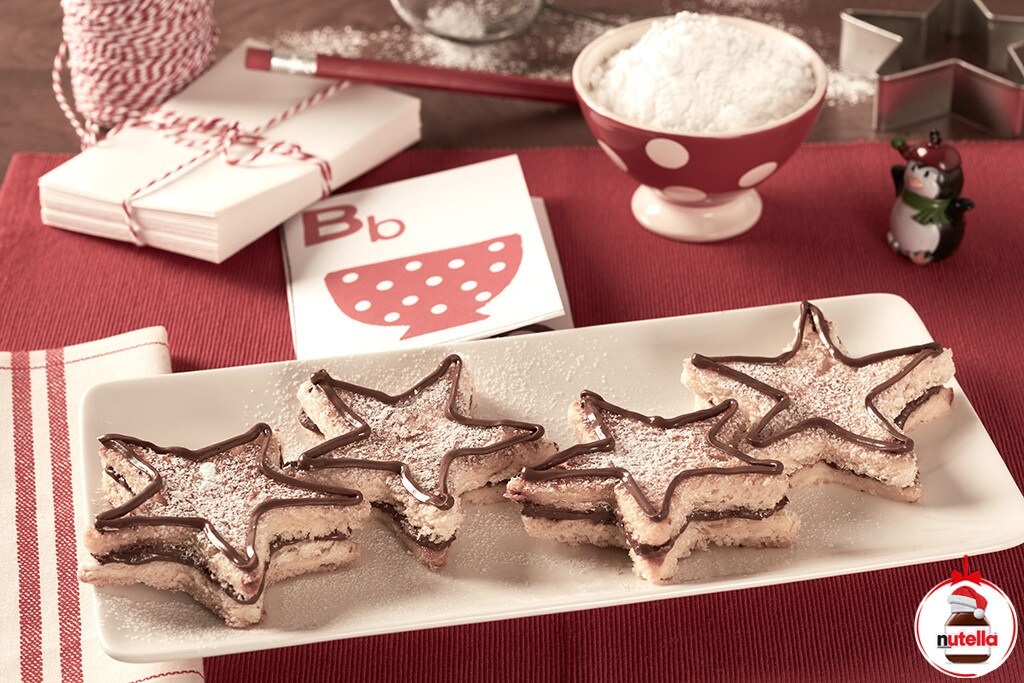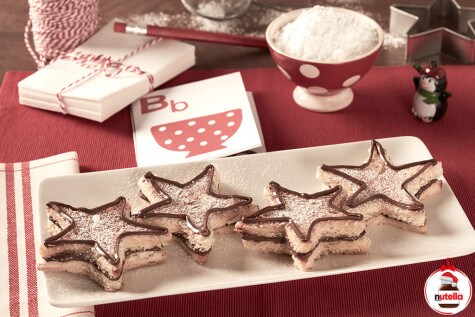 INGREDIENTS for 8 servings
2 eggs

5 1/2 oz milk

4 tsp granulated sugar

Pinch of cinnamon

4 tsp butter

8 slices day-old brioche bread

2 tbsp Nutella® hazelnut spread (approx)

Confectioners' sugar, for decorating
METHOD
STEP 1

The night before, leave out slices of brioche on a wire rack (optional).

In shallow bowl, whisk together eggs, milk, sugar and cinnamon. Heat 1 tsp butter in nonstick skillet set over medium-low heat.

Dip a few bread slices in egg mixture for a few seconds.

STEP 2

Cook for 2 to 3 minutes on one side or until golden brown. Turn over; cook for 2 to 3 minutes or until golden brown on bottom.

STEP 3

Transfer French toast onto plate; keep warm. Repeat with remaining bread slices, adding butter to skillet as needed.

Using star cookie cutter, cut out stars from French toast.

STEP 4

Evenly spread Nutella® hazelnut spread over 4 French toast stars; sandwich with remaining stars.

Sprinkle with confectioners' sugar and outline French toast stars with Nutella® hazelnut spread.