Ciambella cake with Nutella®
Get excited without mincing your words.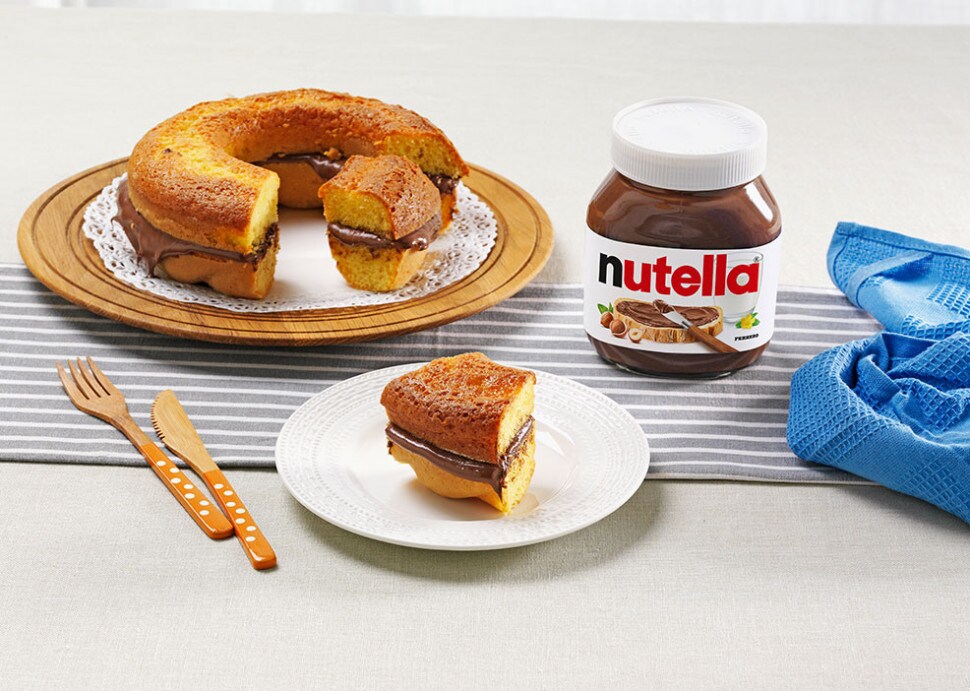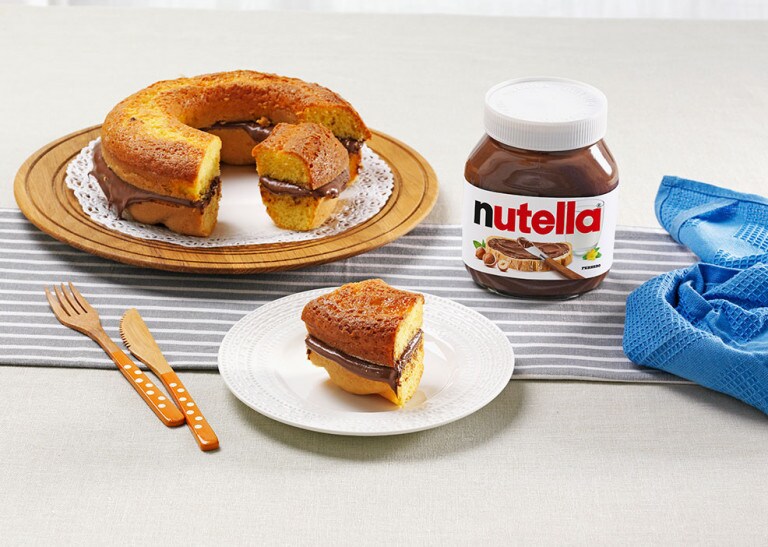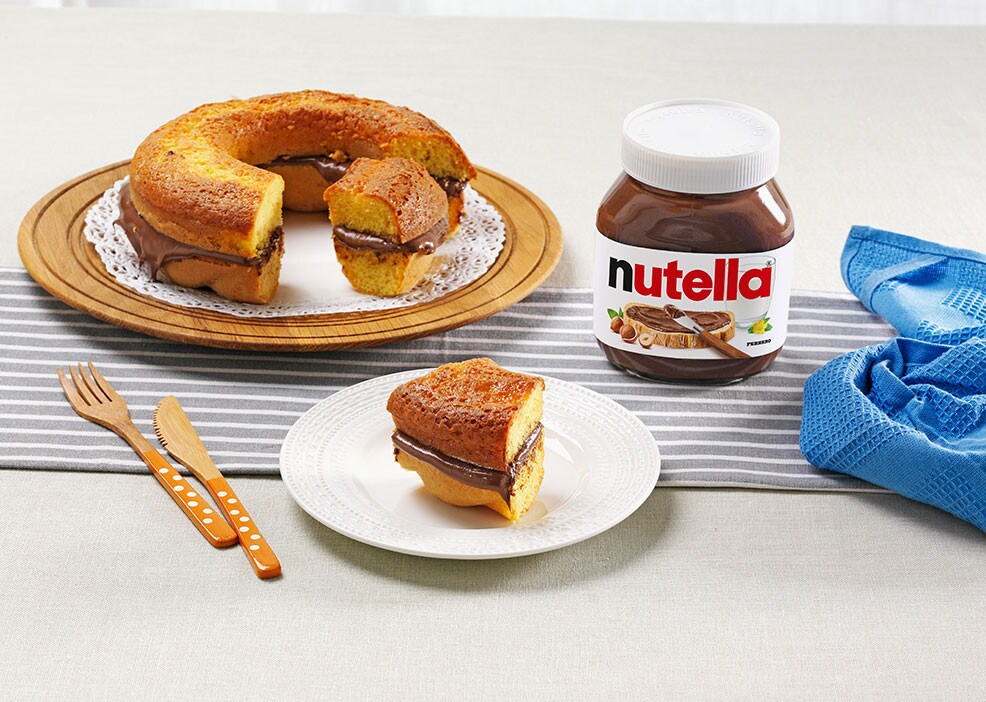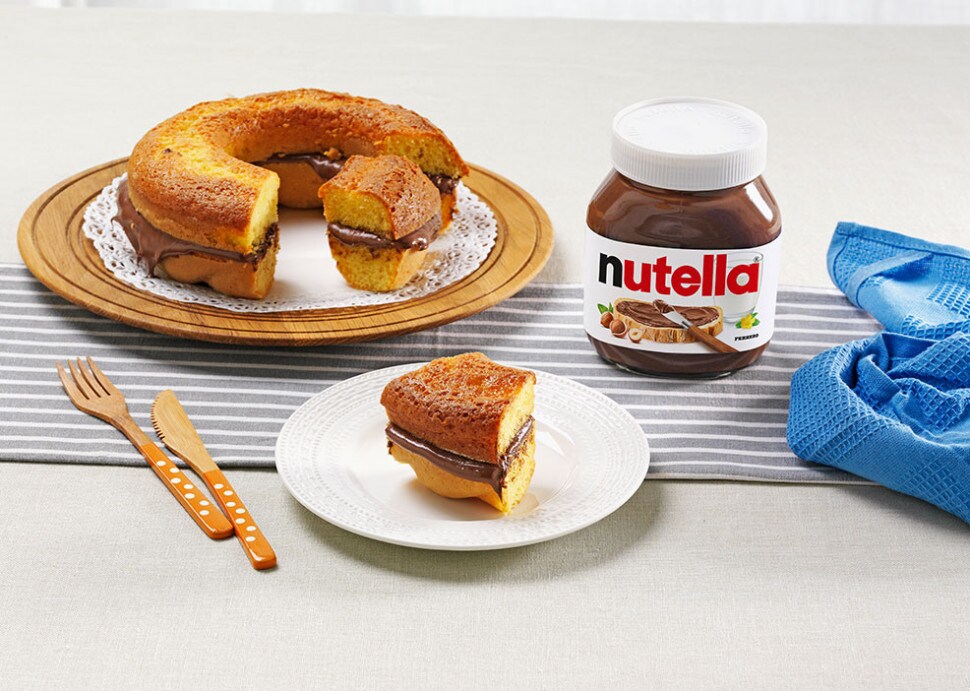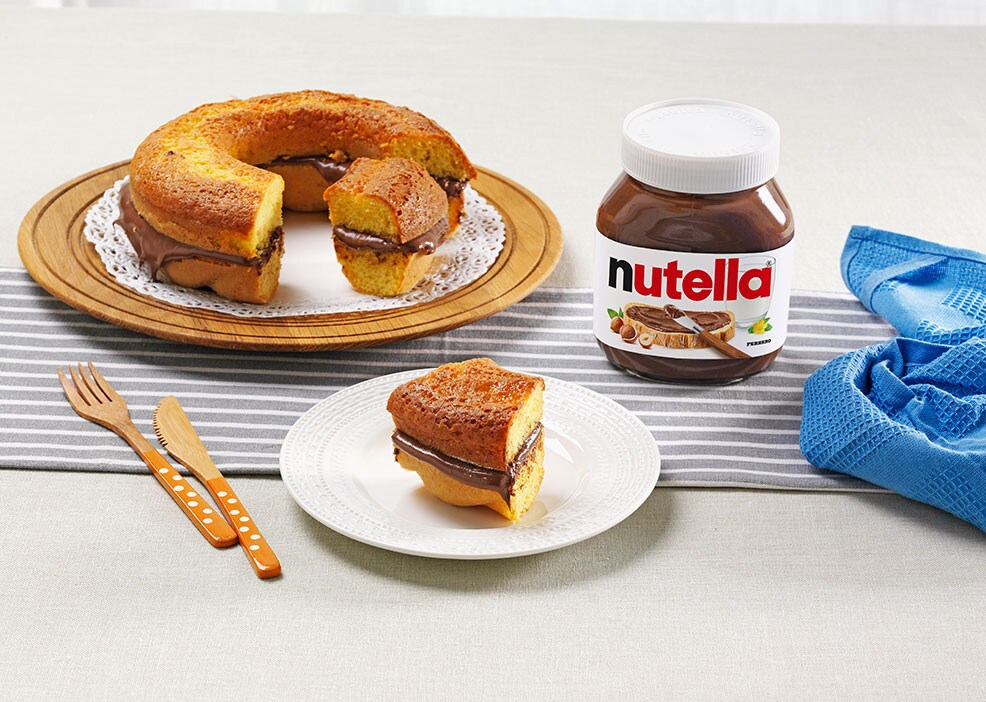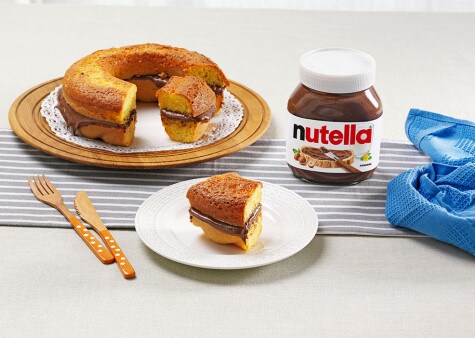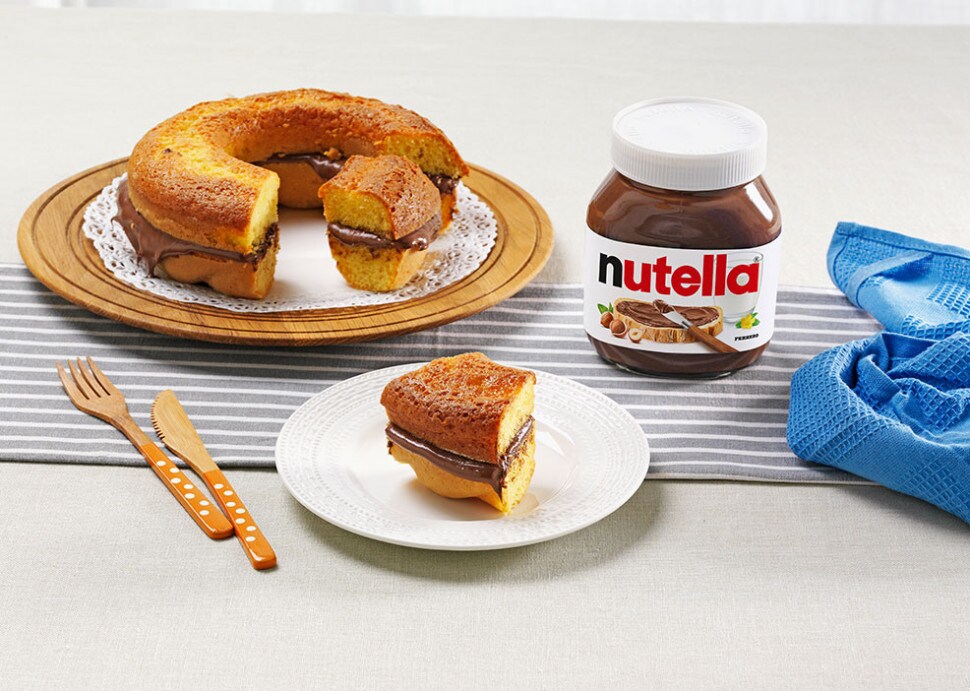 INGREDIENTS for 10 portions
200 g Butter

200 g Sugar

4 Eggs

200 g Plain flour

4 g Baking powder

Salt

120 g Nutella® (15 g/portion)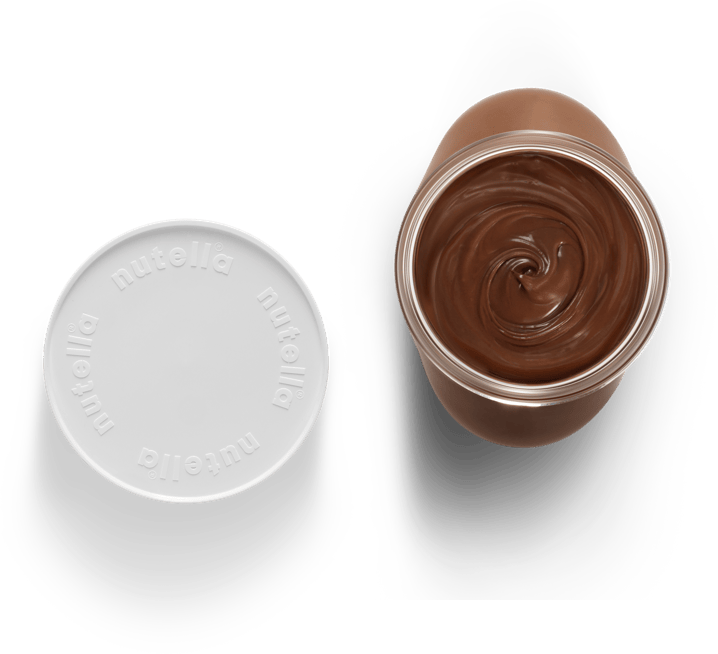 To prepare this delicious recipe, 15g of Nutella® per person is enough to enjoy!
METHOD
STEP 1

Use a whisk to beat the butter (which you have already softened in the microwave) together with the sugar, until white and fluffy. Then add to the mixture the beaten eggs bit by bit, and mix them together with a manual whisk. Pour in a bit of egg and a bit of flour sifted together with the baking powder, slowly and in alternate stages to prevent it from curdling.

STEP 2

Grease and flour a ciambella or bundt cake mould, then pour in the mixture. Bake the cake in a pre-heated oven at 180°C for 30 minutes. Check if it's done using a wooden stick.

STEP 3

Let the cake cool before removing from the mould. Cut the cake in half and spread with Nutella®.
A window to sweetness. Share the recipe with the hashtag #nutellarecipe
Ciambella is one of the most recognisable types of cake and it's also incredibly delicious. Don't run around in circles: run straight to the kitchen and try the ciambella cake recipe with Nutella®.