Easter egg hunt Nutella® jar
MAKE OLD THINGS NEW!
Spring is coming and the bunnies are ready! Bring some Easter fun into your home with this handy bunny-shaped collection jar – perfect for the Easter egg hunt! Guaranteed to be a highlight, and not just in the children's room!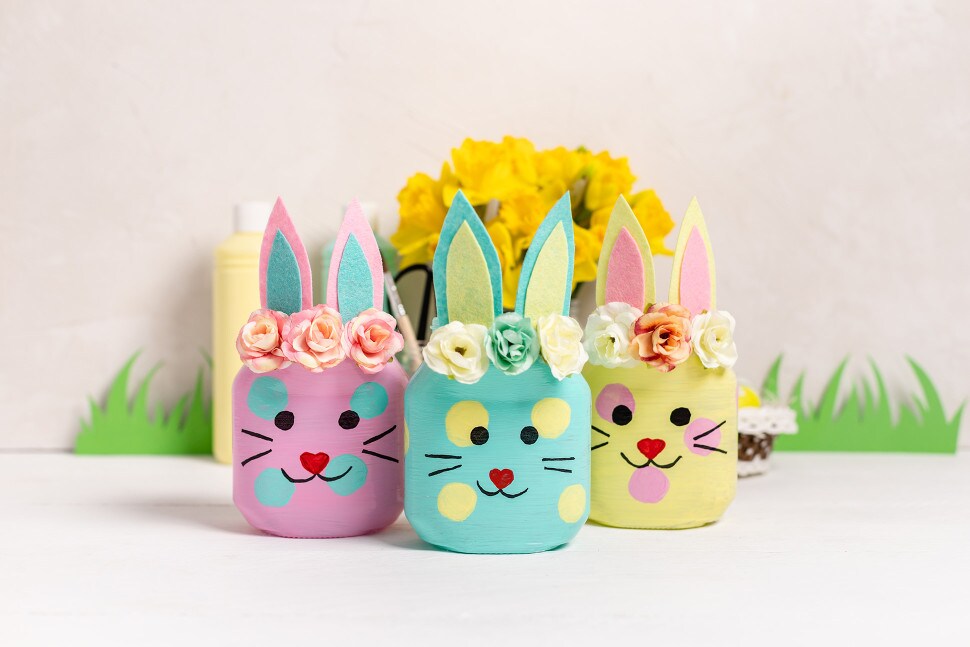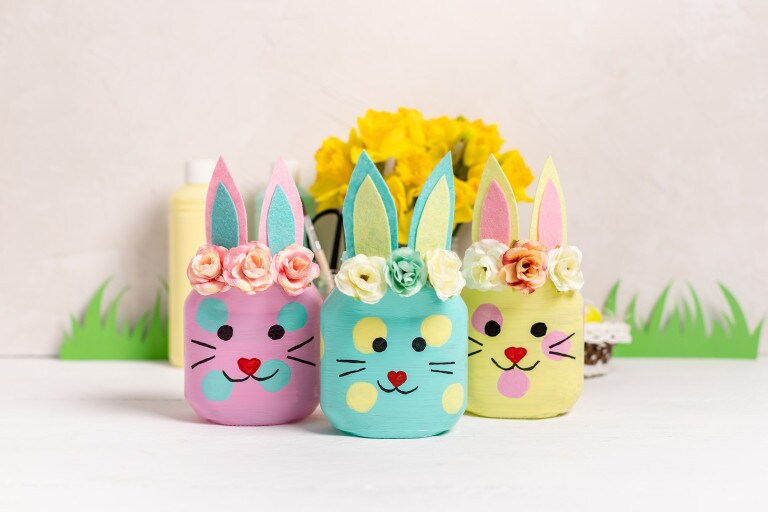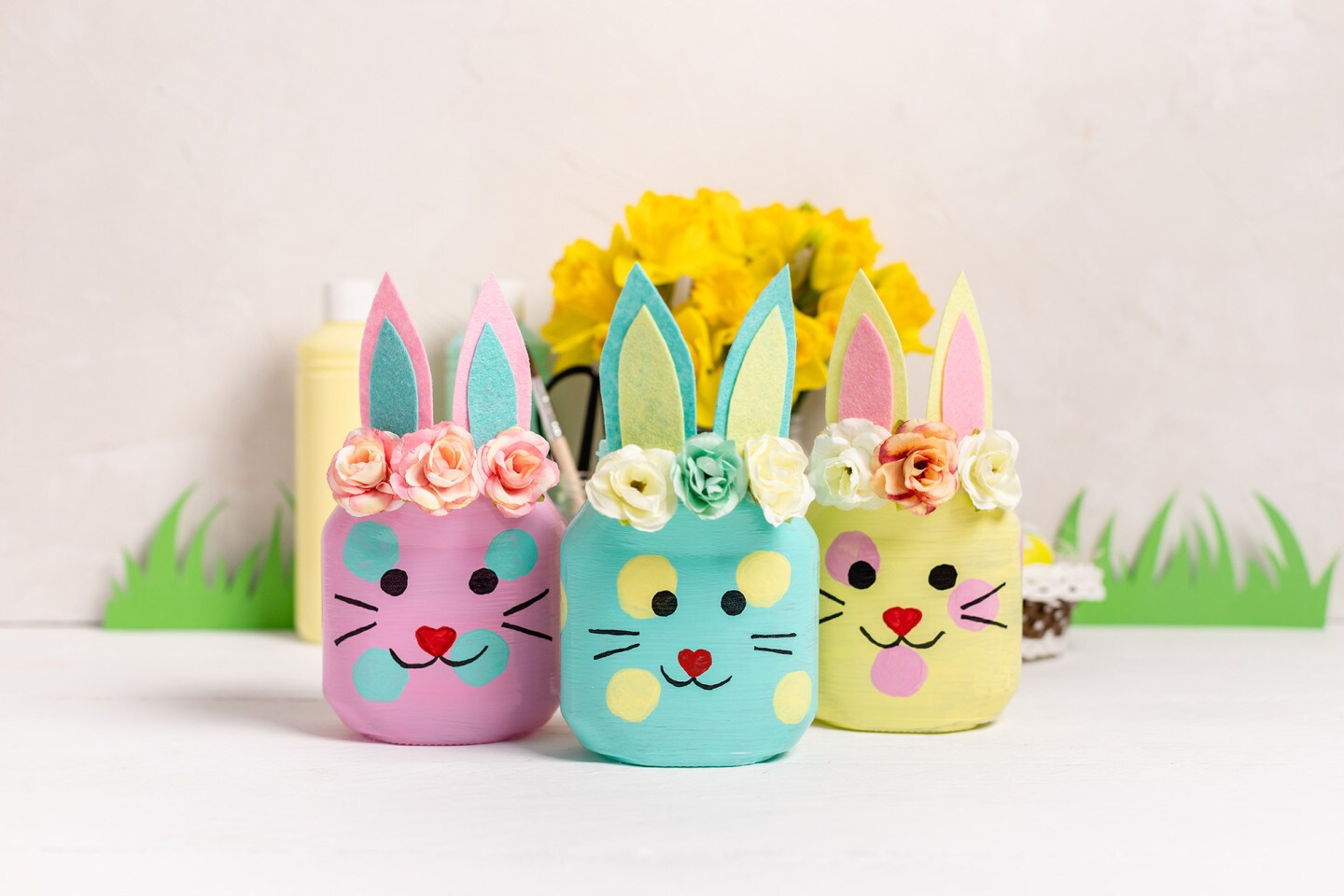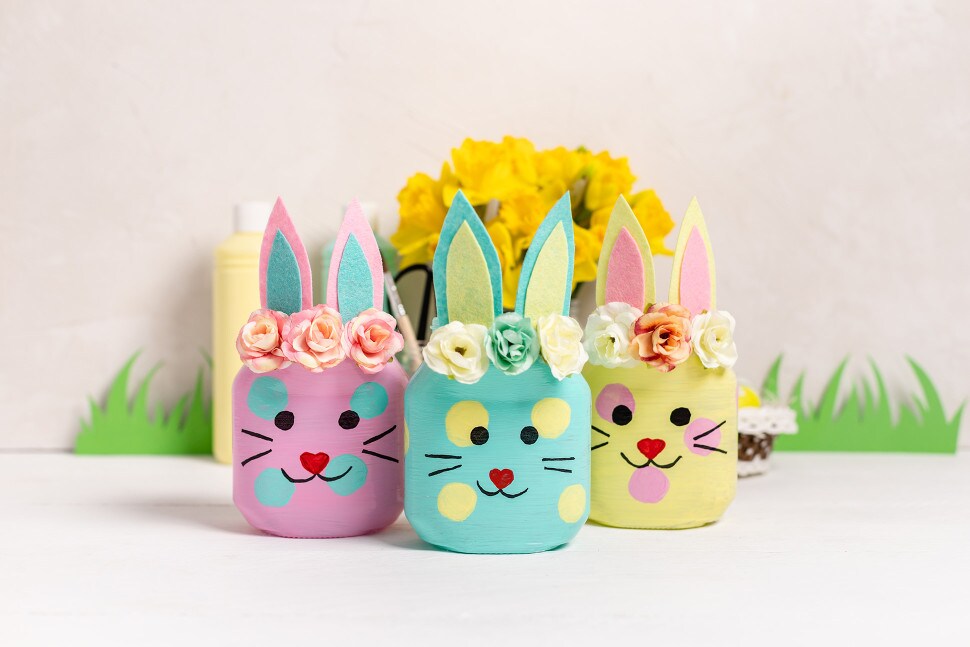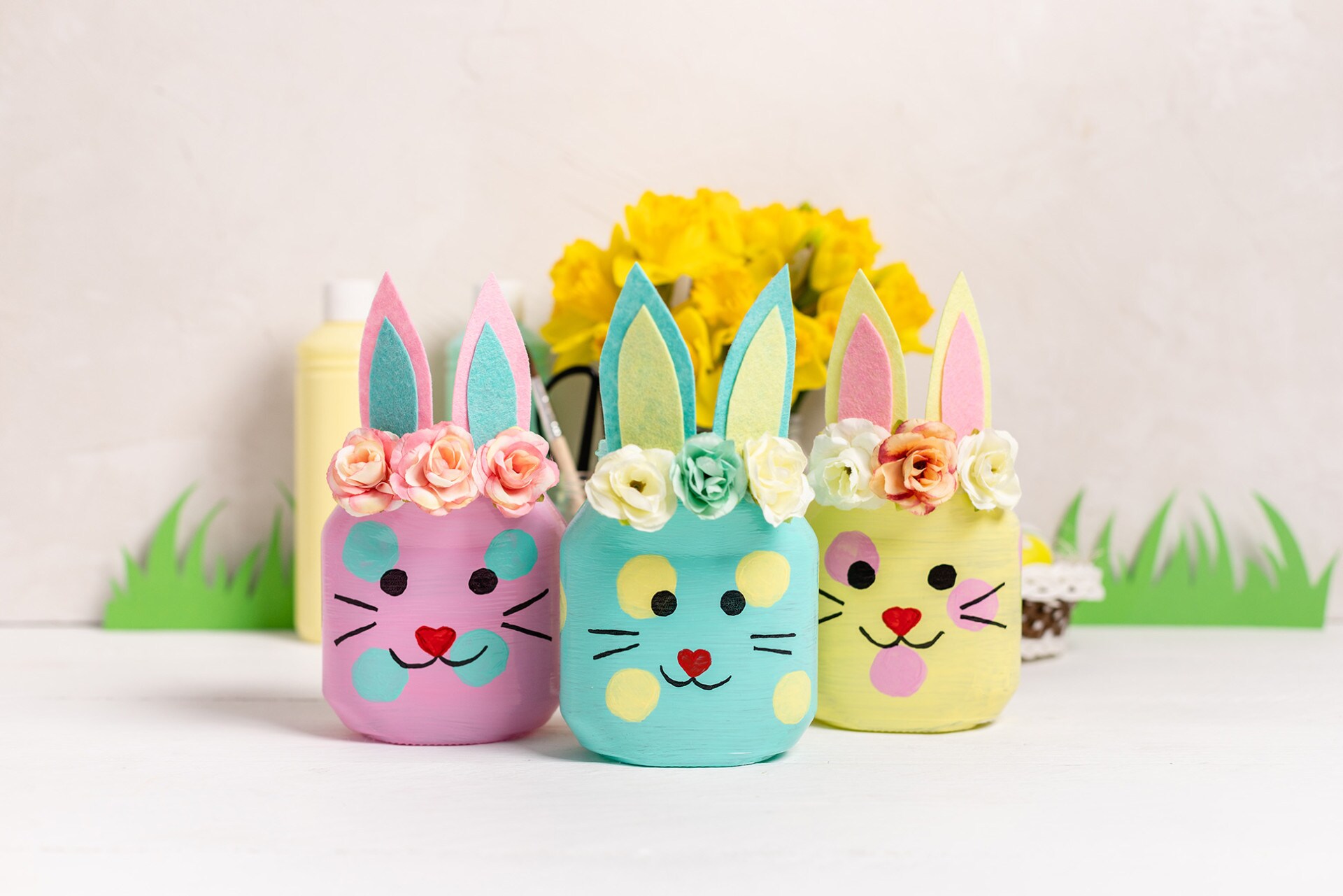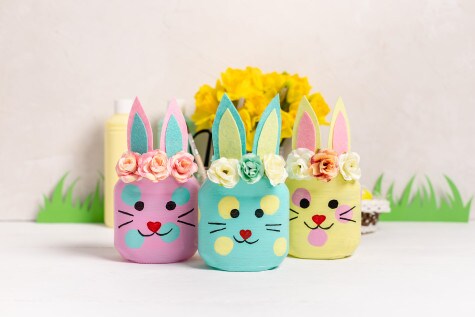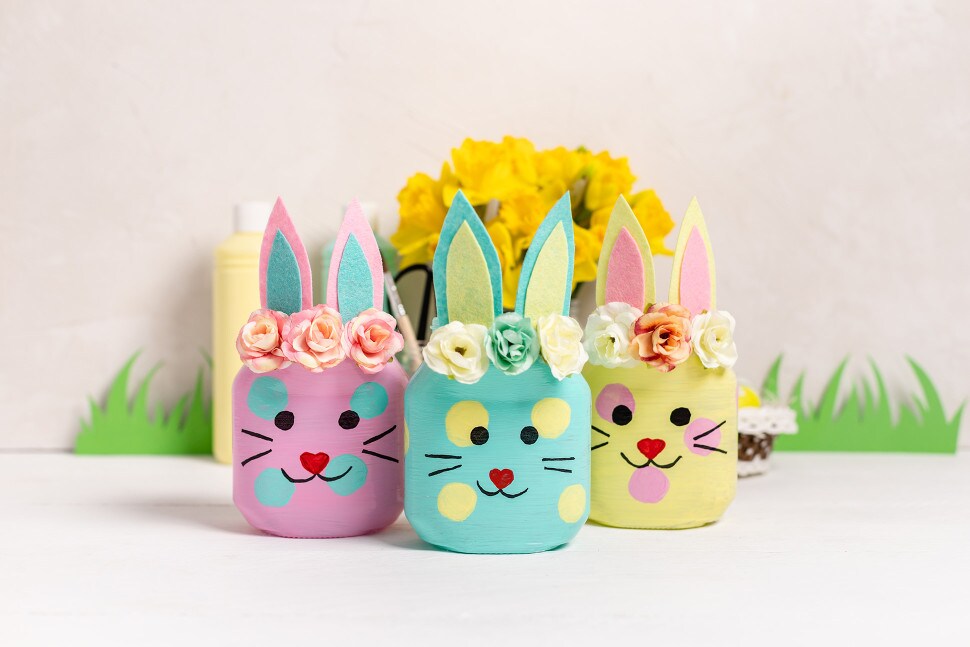 To make it, you will need:
1 empty Nutella® jar without a lid
Felt paper in any two colours
INSTRUCTIONS
Paint the empty Nutella® jar with an acrylic paint of your choice and allow to dry. You can give it a second coat if necessary. After the primer has dried, you can decorate your jar with dots in a different colour.
Note: As every type of paint reacts differently on glass, read the paint instructions carefully. Don't forget to cover your work surface.
Now give your bunny a face! Use the acrylic pen to draw on the eyes, nose and mouth. Then glue the cotton ball to the back as a tail. Note: Be careful not to burn yourself when using the glue gun. Children should be supervised by an adult.
Now, hopefully you're all ears… Cut the large ears out from a dark colour of felt paper and the smaller ears from a lighter colour. Then carefully glue the small ears onto the large ears and attach them to the front of the jar using the glue gun.
Add the finishing touch to your bunny jar by attaching three small artificial flowers as a garland below the ears. Your bunny collection jar is now finished! Keep it for yourself or give it as a present!