Dates K'aak with Nutella®
K'aak is one of our favourite desserts for National Day, so we've created this Nutella-infused recipe to end your National Day perfectly.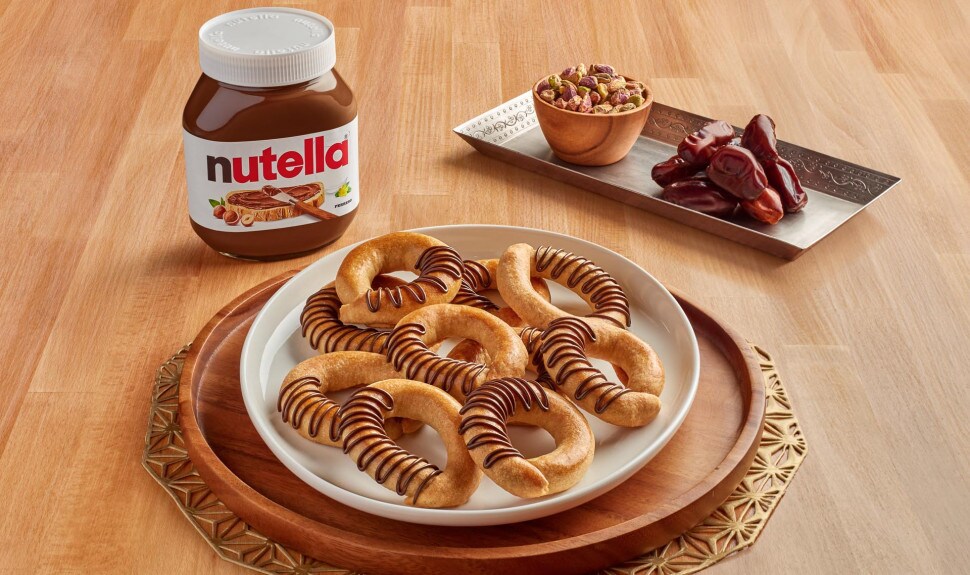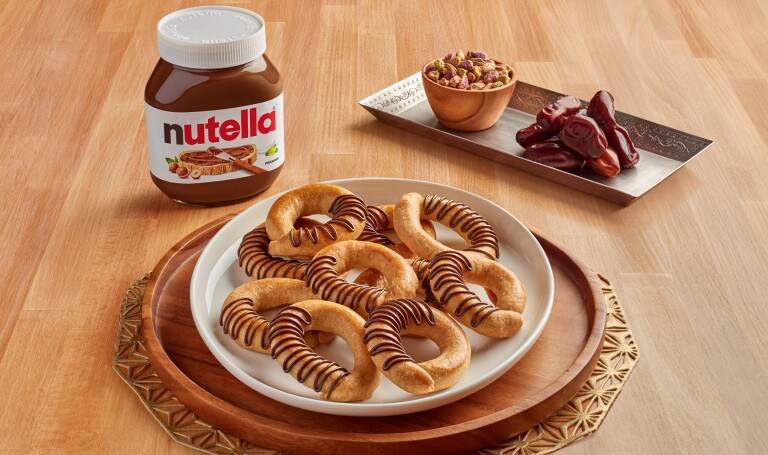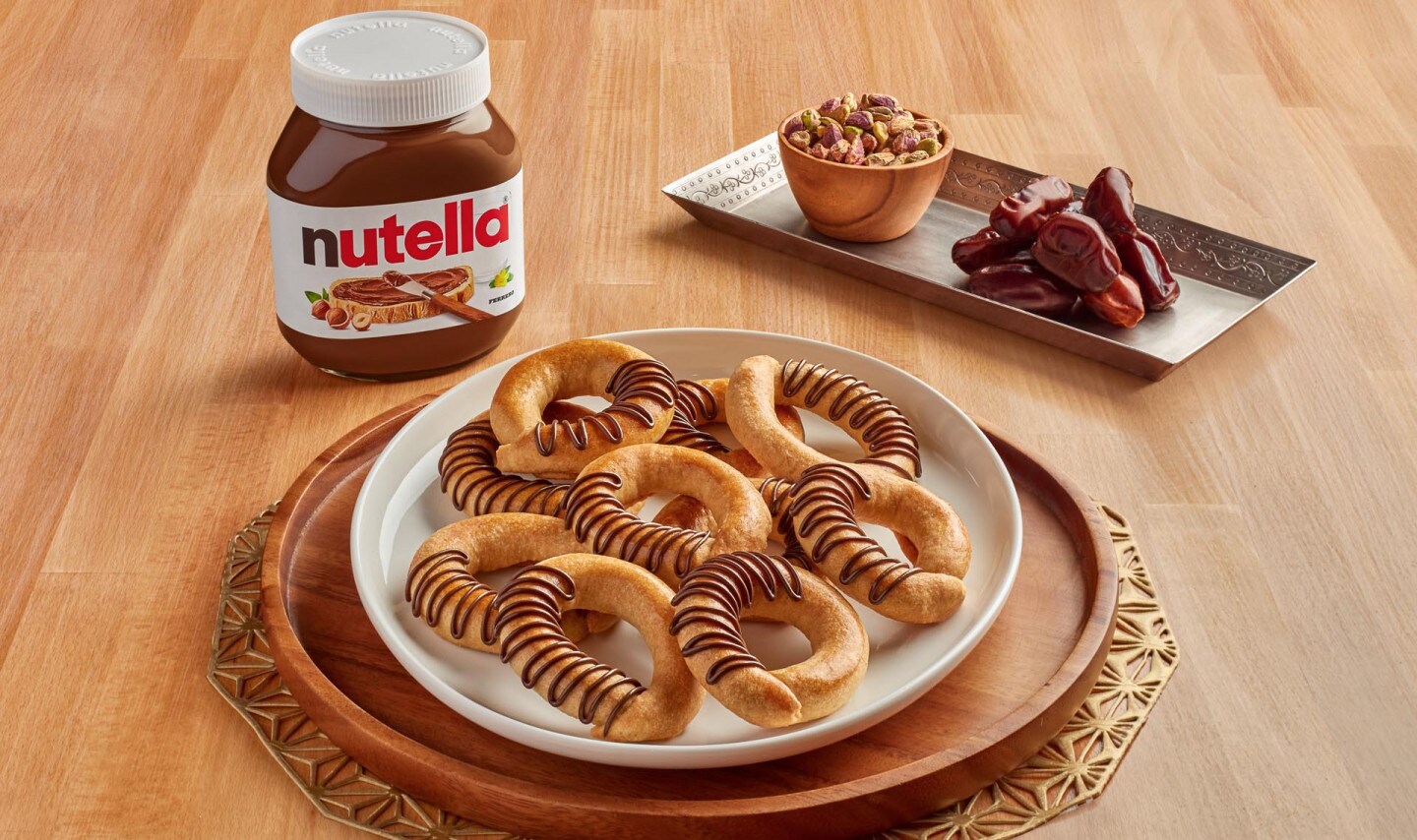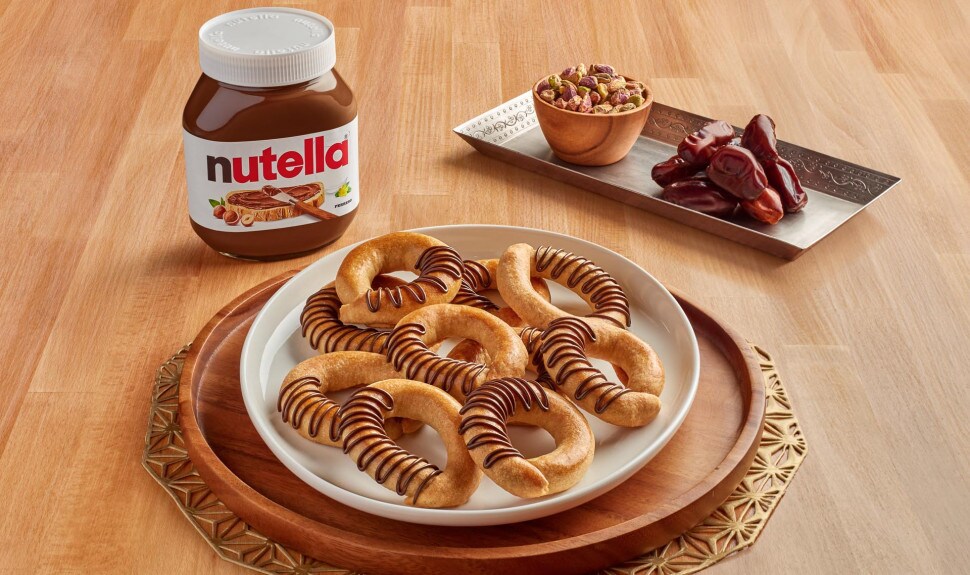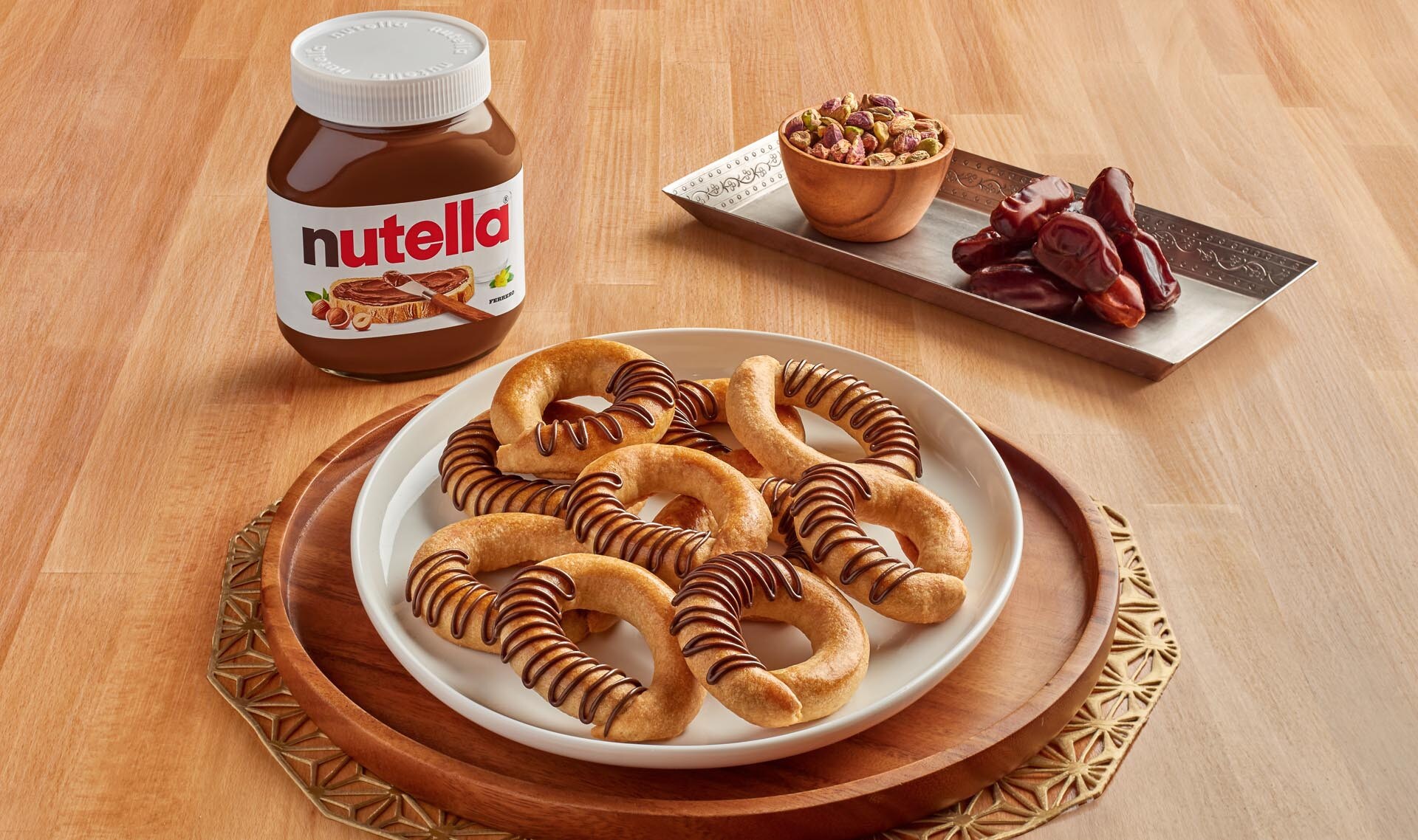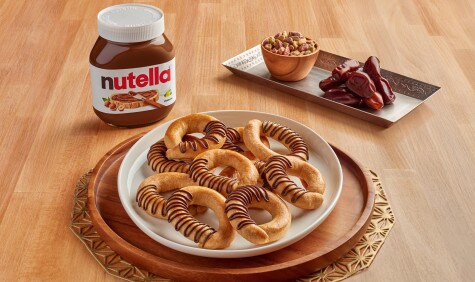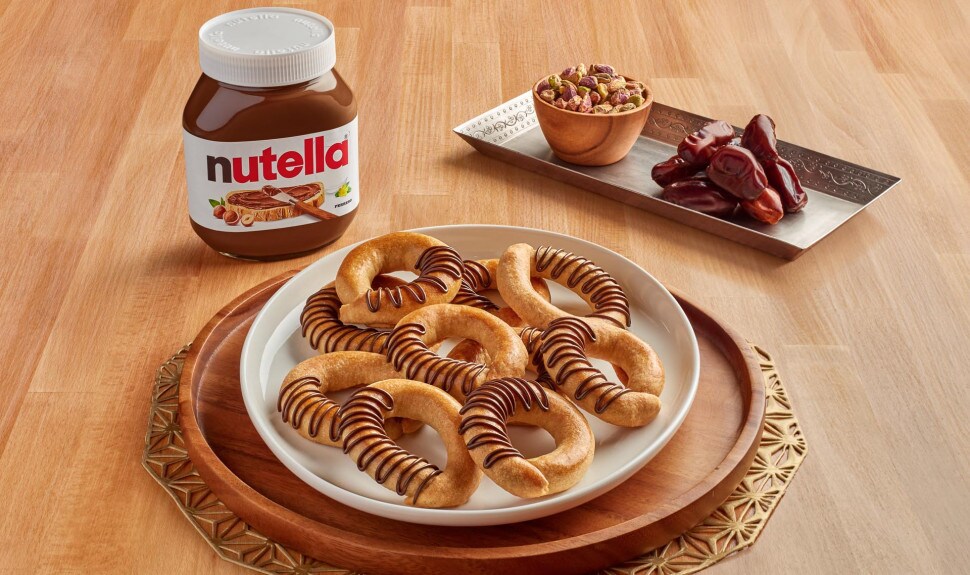 Ingredients
For the date filling
500g Date paste or 500g pitted dates
1/2 Teaspoon Cinnamon powder
1/2 Teaspoon Cardamom powder
120g Nutella (15g per serving)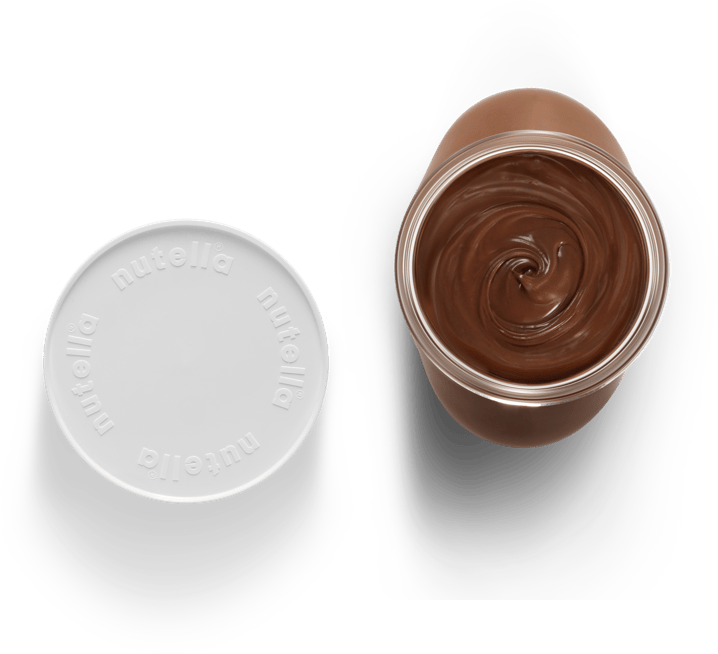 To prepare this delicious recipe, 15g of Nutella® per person is enough to enjoy!
Method:
STEP 1
For the filling combine date paste, oil, anise seeds, cinnamon and nutmeg together. If using pitted dates place all ingredients in a blender and mix to combine. Roll into teaspoon size balls
STEP 2
For the dough: combine the flour, cardamom and anise seeds. Add the oil and use your fingertips to rub into the flour.

Dissolve the sugar and yeast in the water, combine with the flour mix gently with the back of a knife til it forms a dough
Divide the dough into tablespoon size balls
Using your hands roll the dough into a rope, then using a rolling pin flatten dough
Add date filling along the center of the dough and gently pull the dough together around the filling
Shape into circles and seal the edges
Bake in a pre-heated oven at 220degrees c til golden , approximately 20 mins
Allow to cool and decorate with Nutella
Share the recipe with the hashtag #nutellarecipe