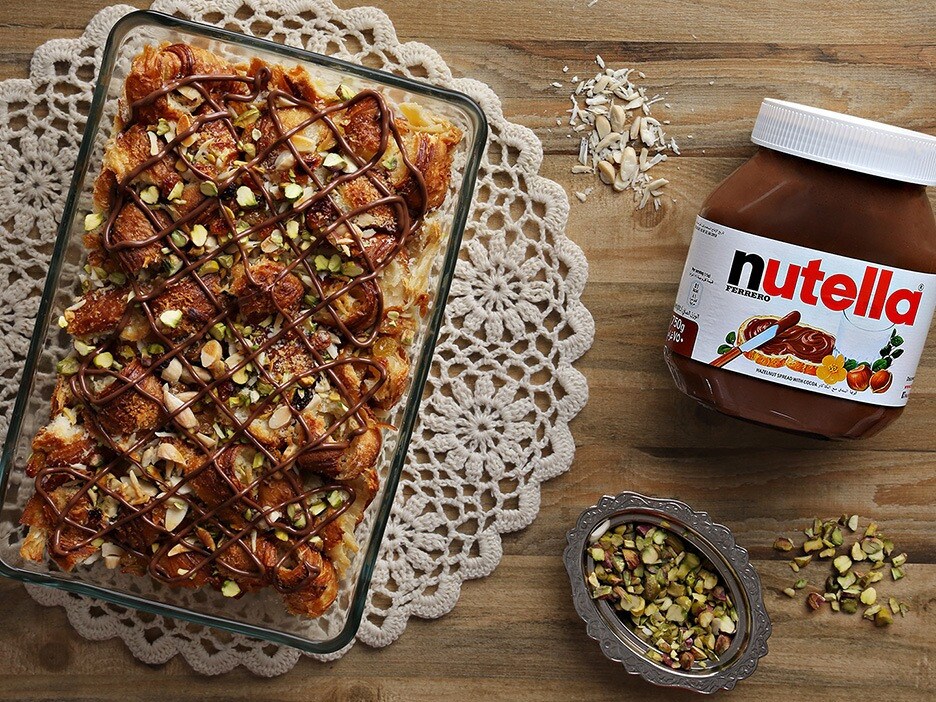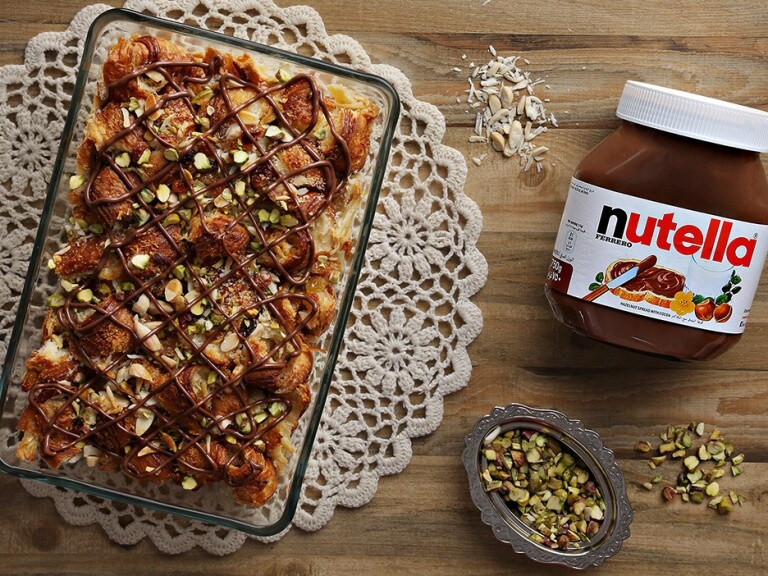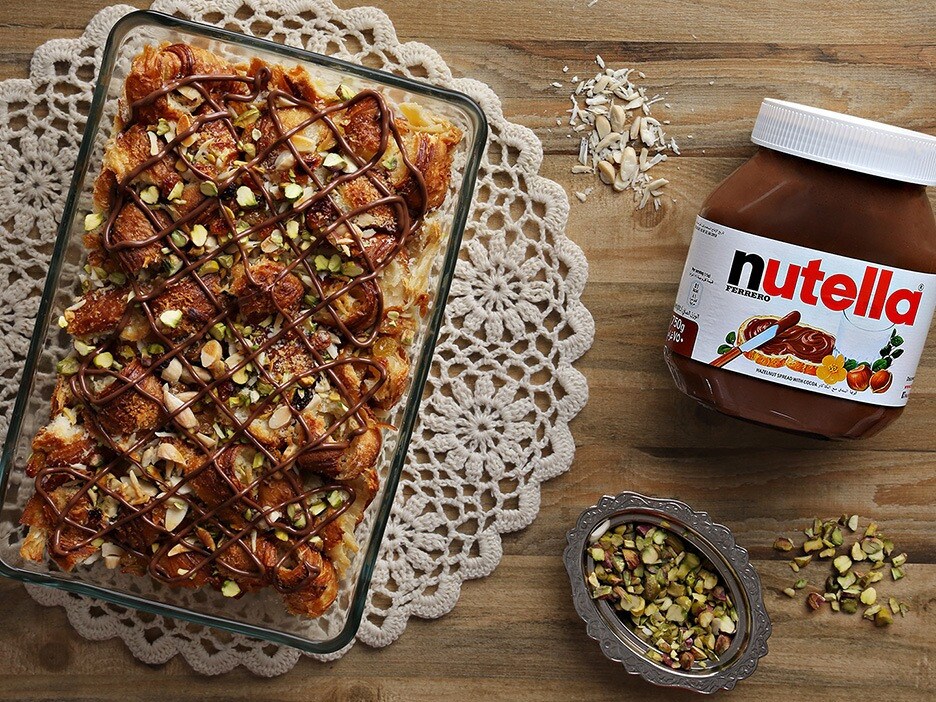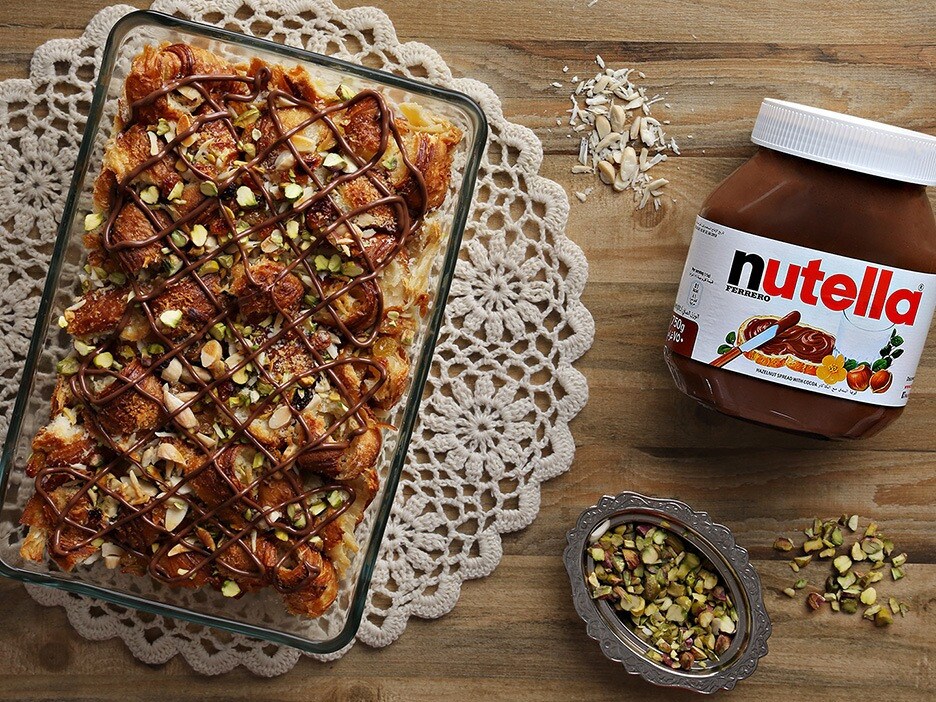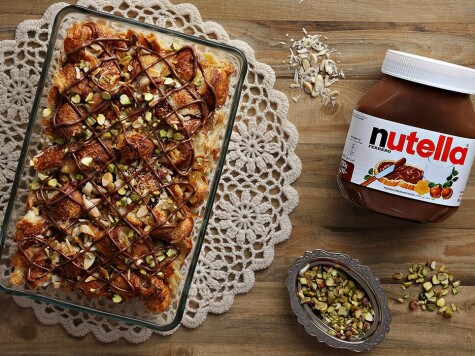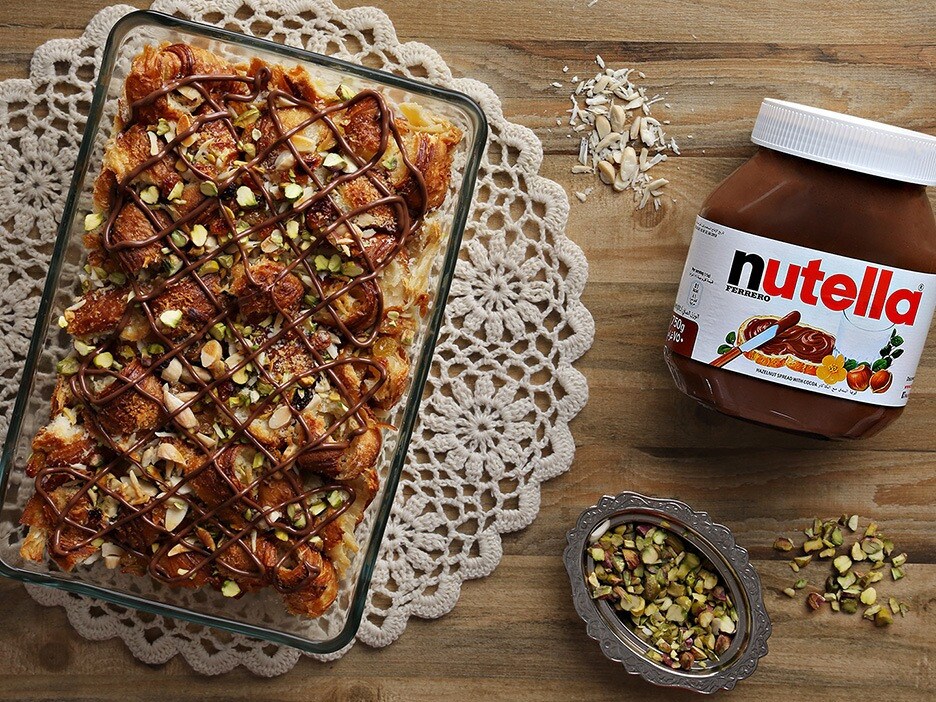 INGREDIENTS FOR 6 PORTIONS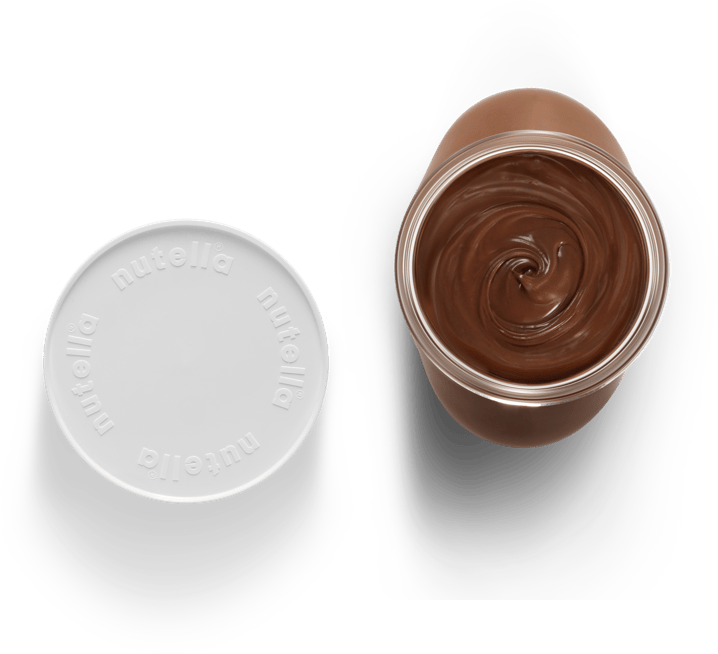 To prepare this delicious recipe, 15g of Nutella® per person is enough to enjoy!
STEPS
STEP 1
Preheat the oven to 180°C.
STEP 2
In a large pot, heat the milk and cream over medium heat.
STEP 3
Add sugar and keep stirring until dissolved. Bring to a boil.
STEP 4
Shred the croissants and place them in a big bowl. Add the almonds, pistachios, coconut, raisins and icing sugar. Mix to combine.
STEP 5
Fill small oven-proof cups with the croissant-nut mixture.
STEP 6
Pour the cream in each cup until the croissant-nut mixture is completely covered.
STEP 7
Bake in the preheated oven for 20 minutes or until golden.
Share the recipe with the hashtag #nutellarecipe