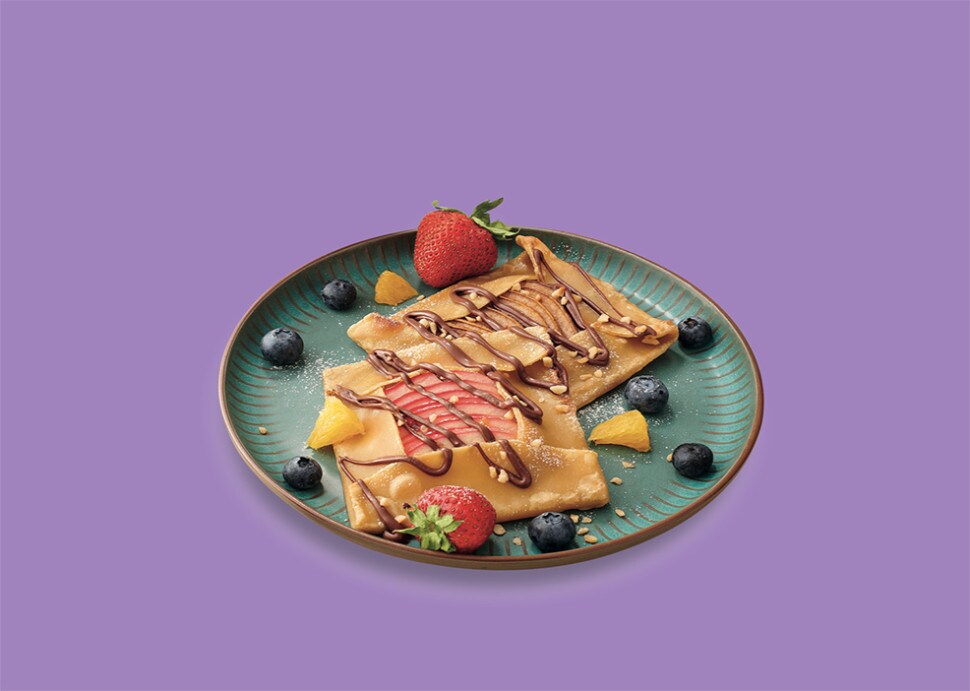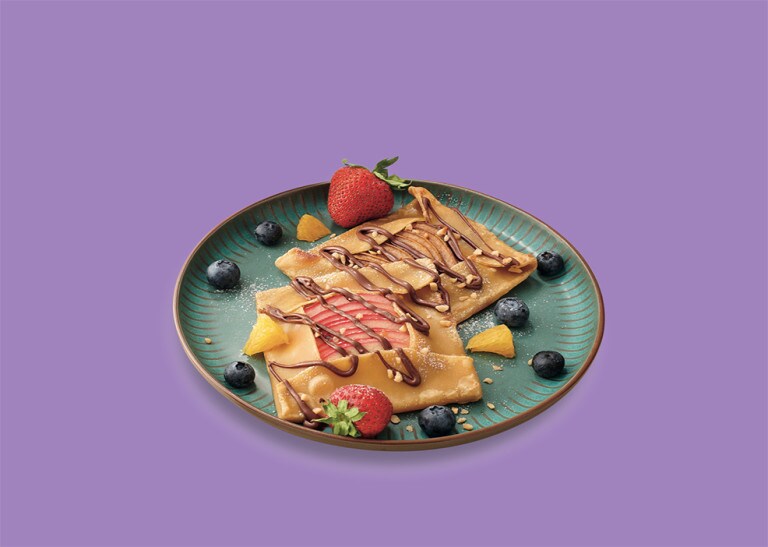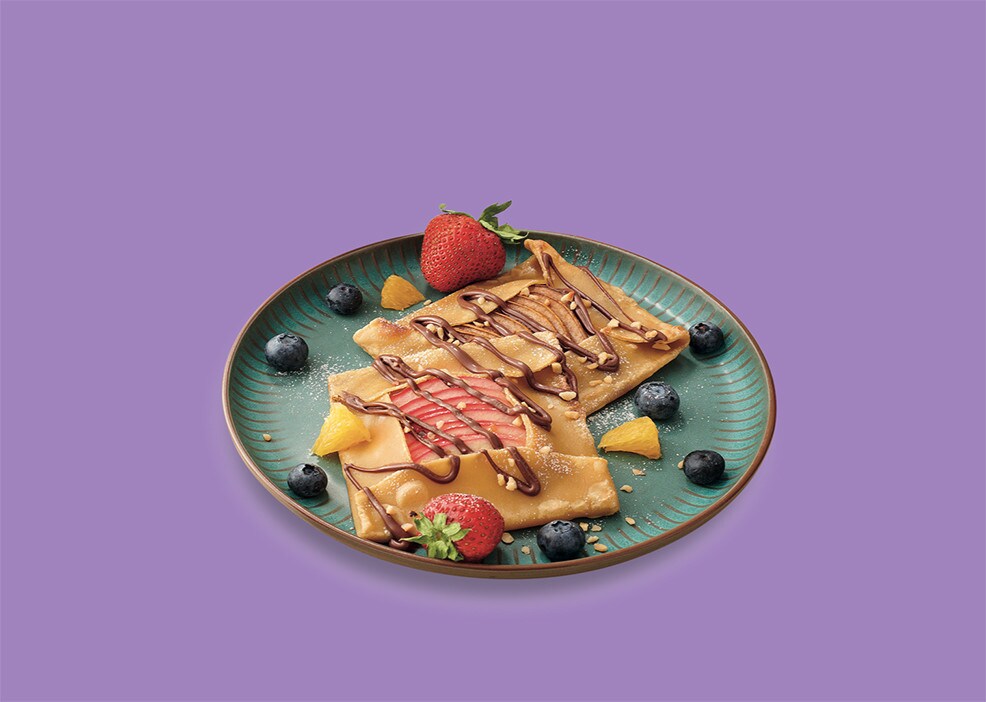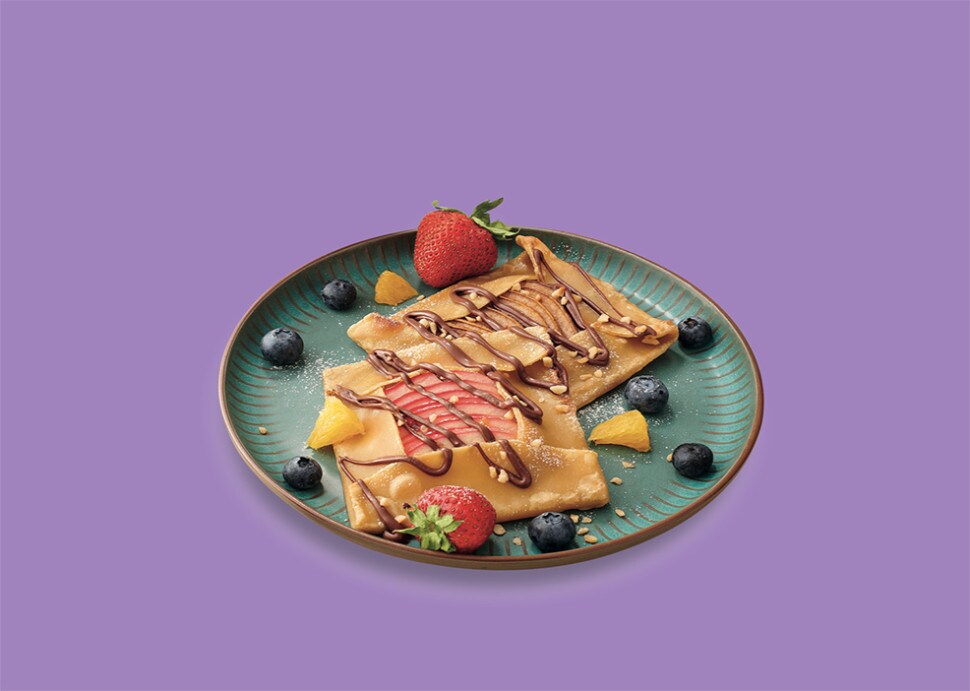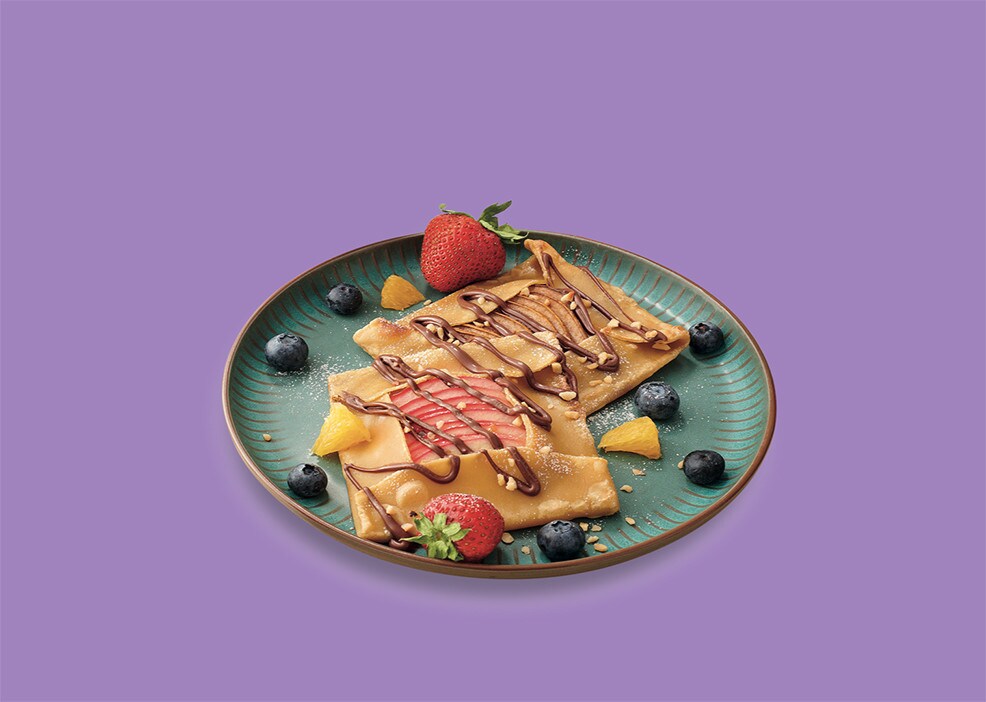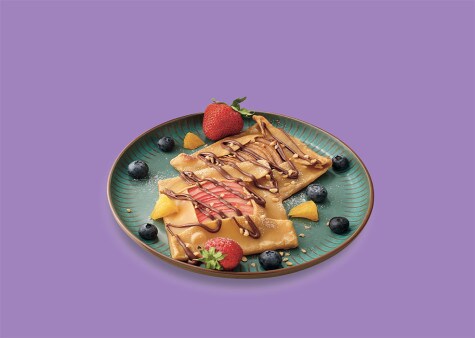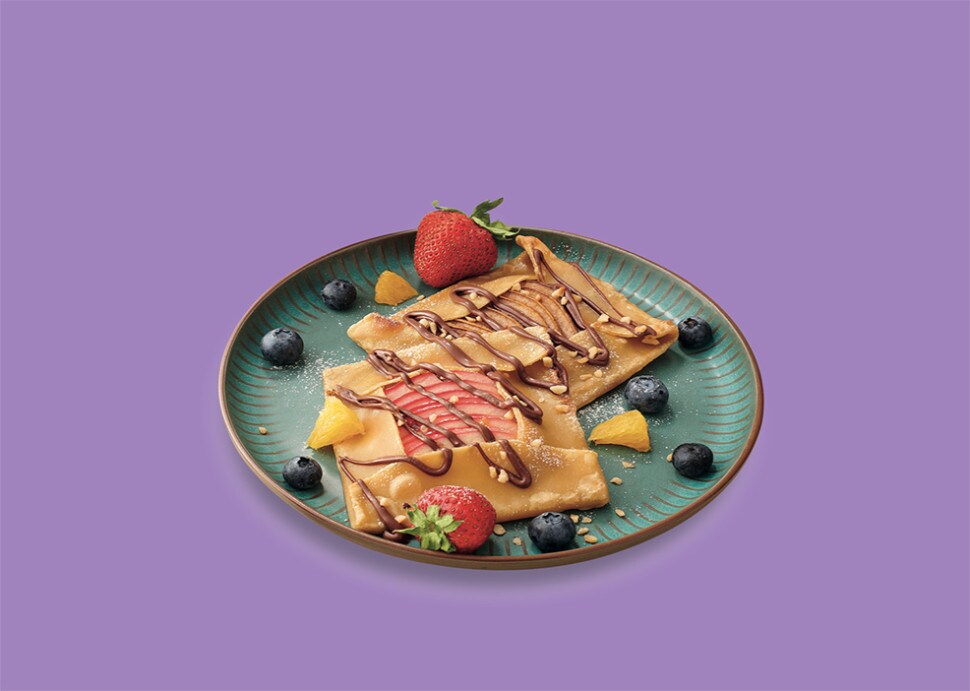 INGRÉDIENTS FOR 4 PORTIONS
200g all purpose flour

50g brown sugar

1 tsp vanilla extract

½ tsp salt

120ml milk

150ml water

2 eggs

1 egg for egg wash
Filling:
1 apple thinly sliced

1 pear thinly sliced

20g sugar
Topping:
Nutella® (15g/portion)

2 oranges

Blueberries

Strawberries

Toasted hazelnuts

Powdered sugar
Utensils:
Non-stick pan

Cutting board

Pastry bag

Paring knife

Tong

Spatula

Spoon

Whisk

Strainer

Ladle

Cooling rack
To prepare this delicious recipe, 15g of Nutella® per person is enough to enjoy!
METHOD
1

Crepe Batter: in a bowl, mix flour, brown sugar and salt, mix well. In a separate bowl, mix eggs with vanilla extract, water and milk, mix well. Pour wet mixture into dry mixture gradually and mix well. Let batter rest for 20 mins

Slice apple halfway and into thin slices. Peel pear and cut into thin slices. Soak apples and pears in water with lemon juice to prevent it from oxidization.

Heat non-stick pan on medium heat, pour 1 ladle of crepe batter into heated pan and spread it around evenly to the edges of the pan.

Cook on low heat until the batter is cooked. Put cooked crepe on cooling rack to cool completely.

On a cutting board, lay the crepe flat. Arrange pears and apples in the middle of the crepe. Brush egg wash on the edges of the crepes.

Fold the top, bottom, right and left edges of the crepe into the middle, forming a square galette.

Sprinkle sugar on top of the fruit slices and cook in the oven 170 degrees for 10 mins or until the fruit is cooked.

Arrange strawberries, blueberries, oranges slices around crepe. Drizzle Nutella® on top and sprinkle with powdered sugar and toasted hazelnuts.