Banana Walnut Pancakes
Delicious Krusteaz® banana pancakes packed with walnuts, cinnamon and drizzled with Nutella® Hazelnut Spread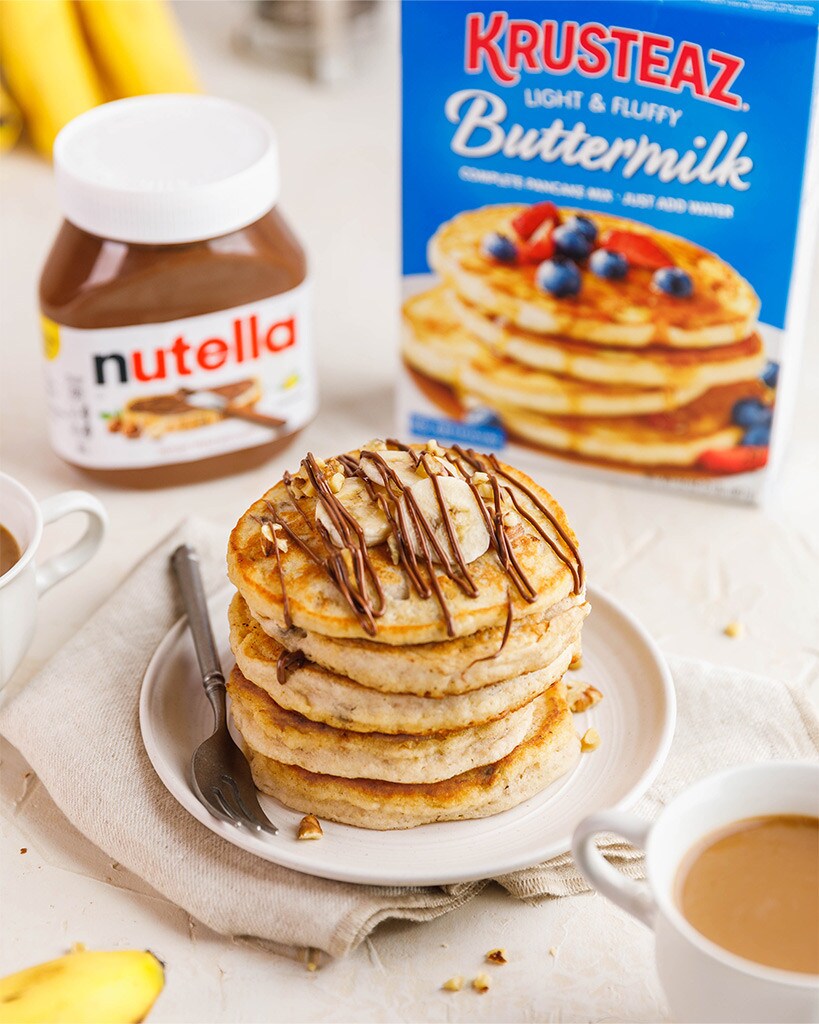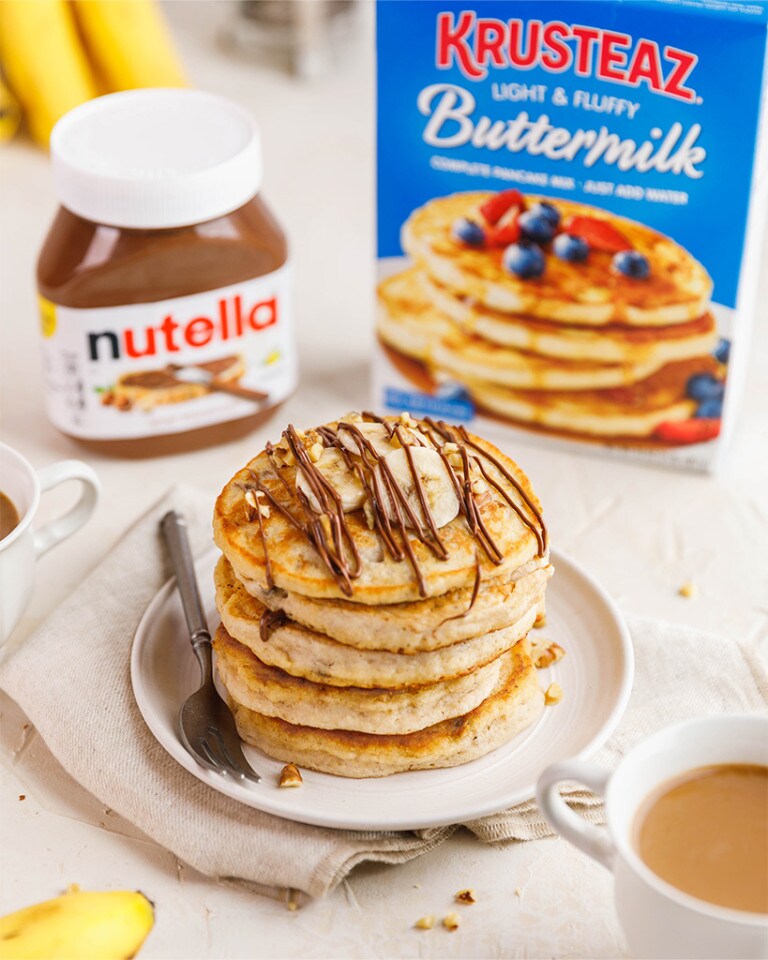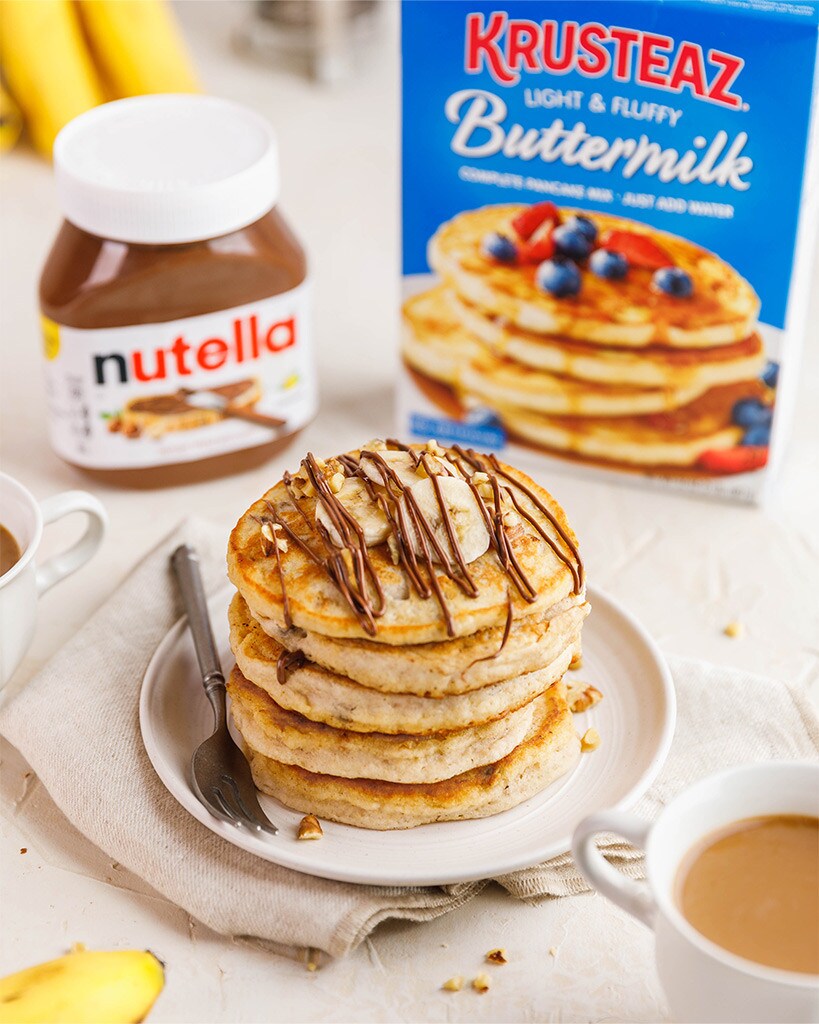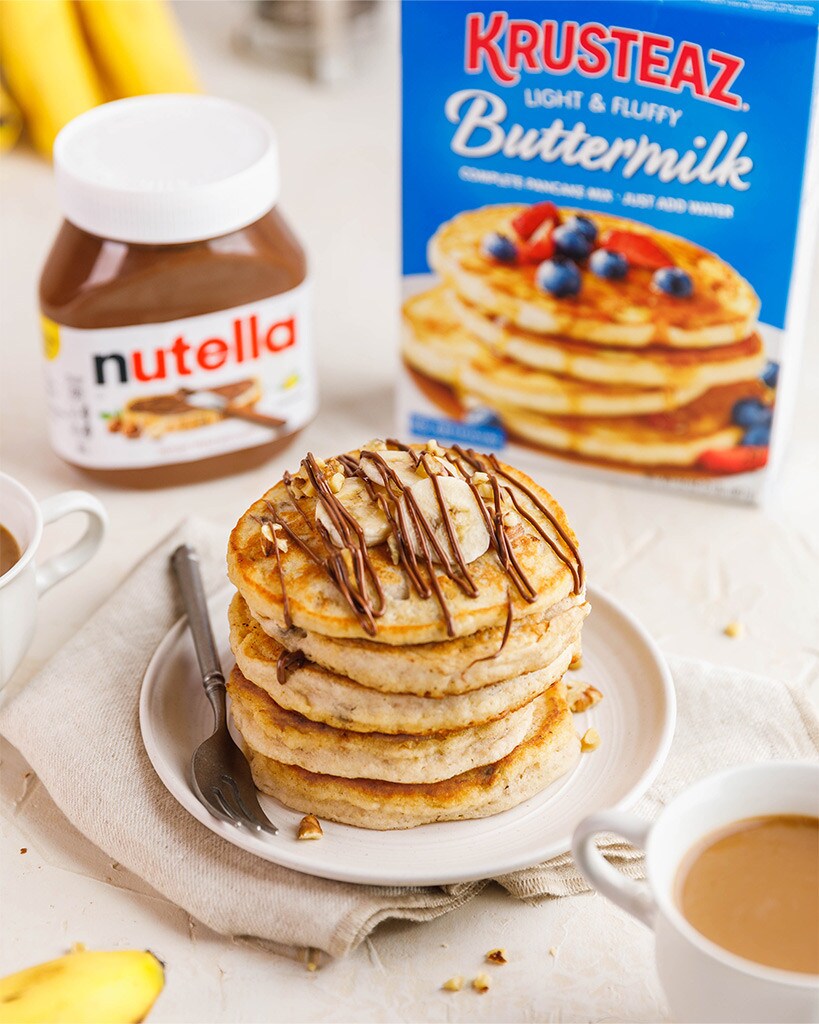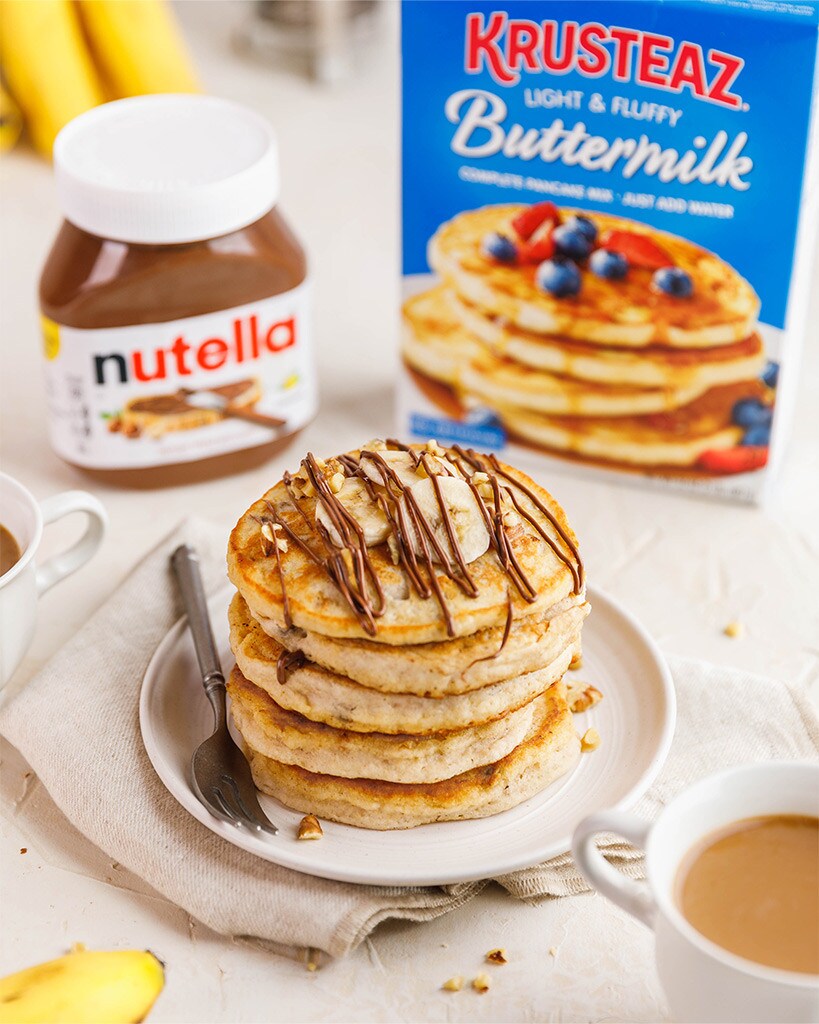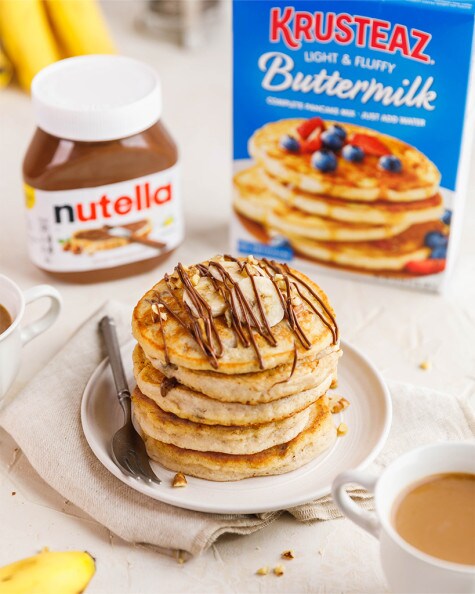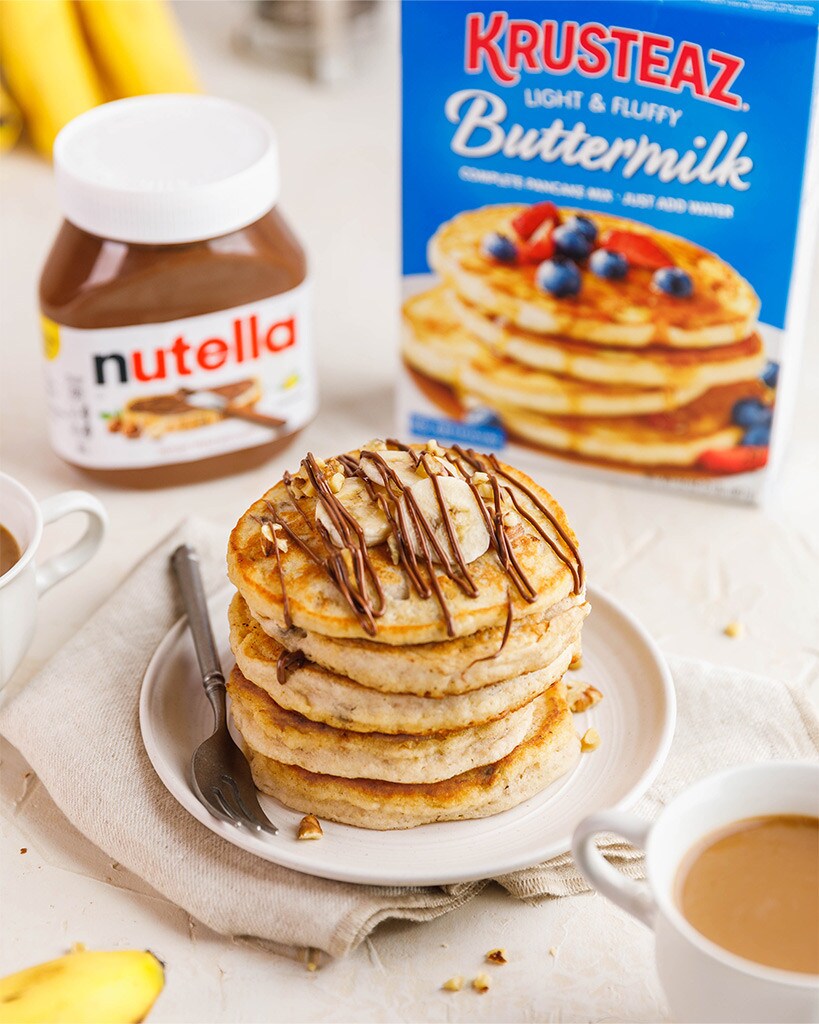 INGREDIENTS for 15 portions
2 Cups Krusteaz® Buttermilk Pancake Mix
1/2 Cup Mashed banana ripe
1 Teaspoon Vanilla extract
Topping
7.5 Tablespoons Nutella® Hazelnut Spread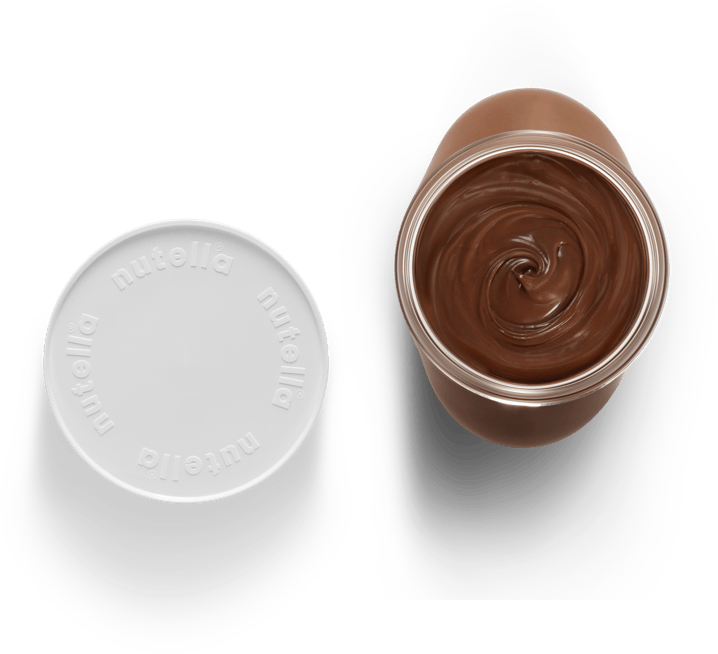 To prepare this delicious recipe, 1 tbsp of Nutella® per person is enough to enjoy!
METHOD
Heat a pancake griddle to 375°F (medium heat). Lightly grease griddle.
In a medium bowl, stir the Krusteaz® pancake mix and cinnamon until combined.
2 Cups Krusteaz® Buttermilk Pancake Mix, 1 Teaspoon Cinnamon
Add water, mashed banana and vanilla extract and mix until just combined. Do not over-mix.
1/2 Cup Mashed banana, 1 Teaspoon Vanilla extract, 1 3/4 Cups Cold water,
1/4 Cup Walnuts
Fold in chopped walnuts. Let batter stand 2 minutes.
Pour slightly less than 1/4 cup batter per pancake onto griddle. Cook 1 - 1 1/2 minutes per side, turning only once.
Serve pancakes with sliced bananas, chopped walnuts and drizzle with 1/2 a Tablespoon of Nutella® Hazelnut Spread. 1 Banana, 1/4 Cup Walnuts, 7.5 Tablespoons Nutella® Hazelnut Spread