Sauteed Banana Krusteaz® Pancake with Nutella®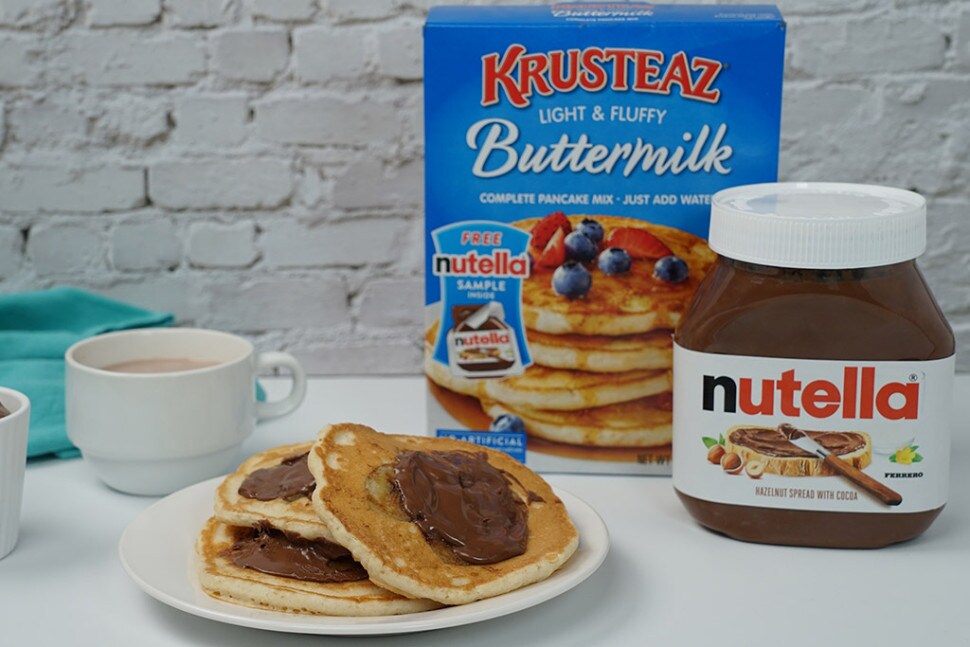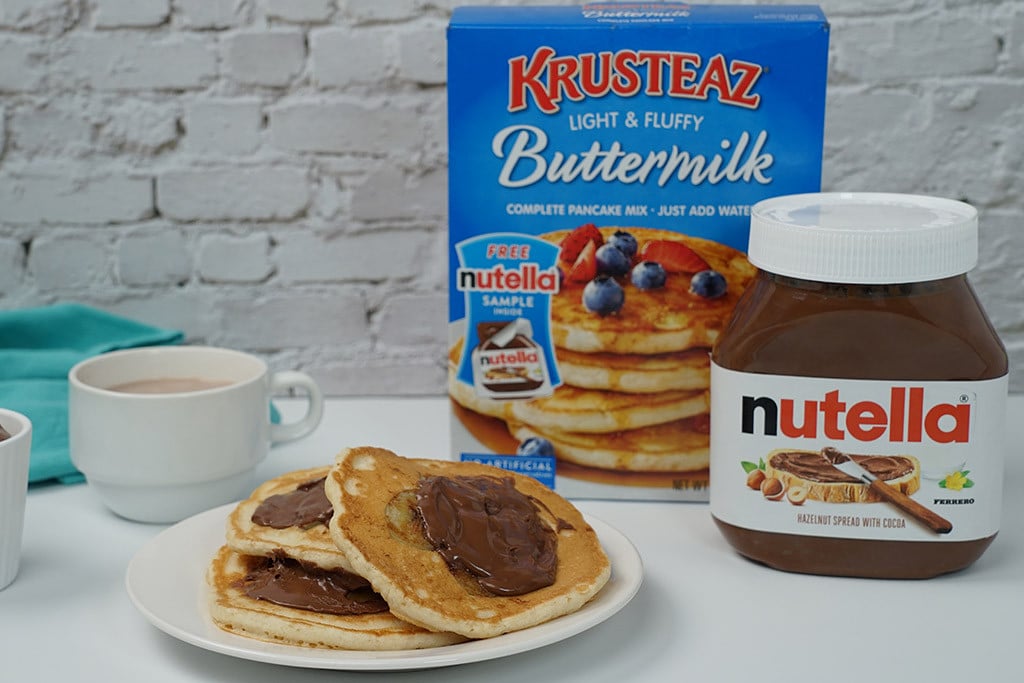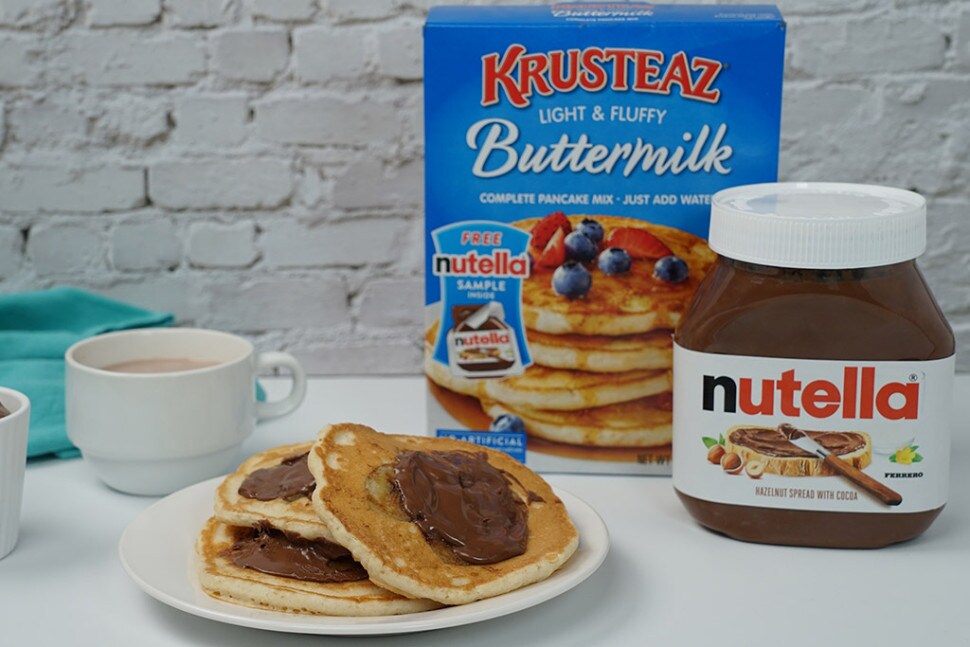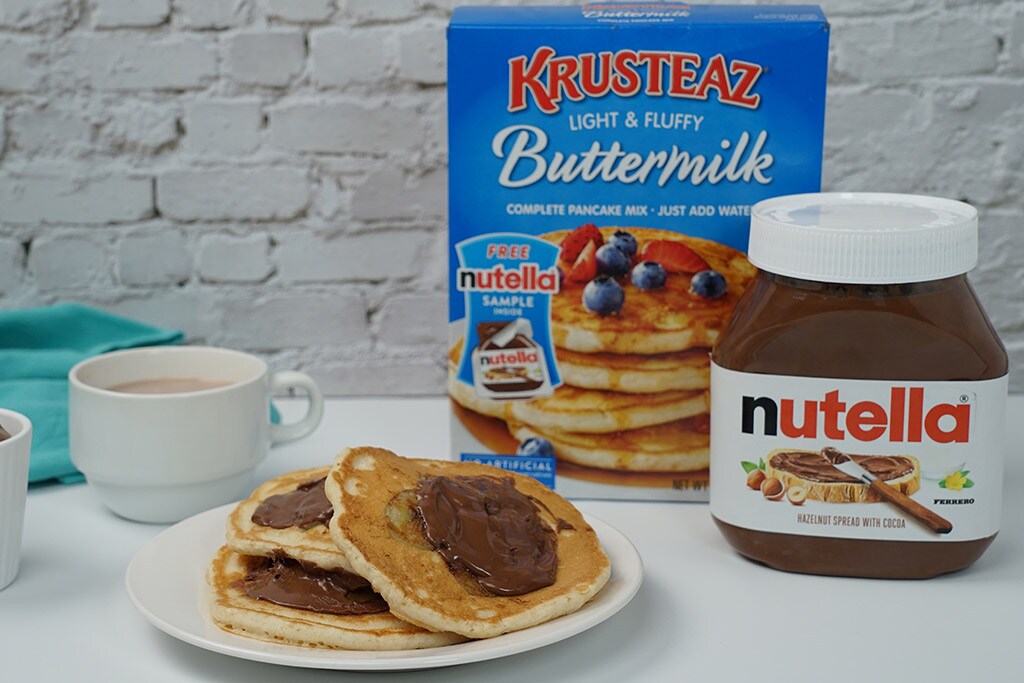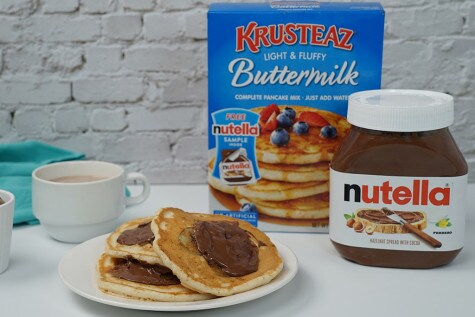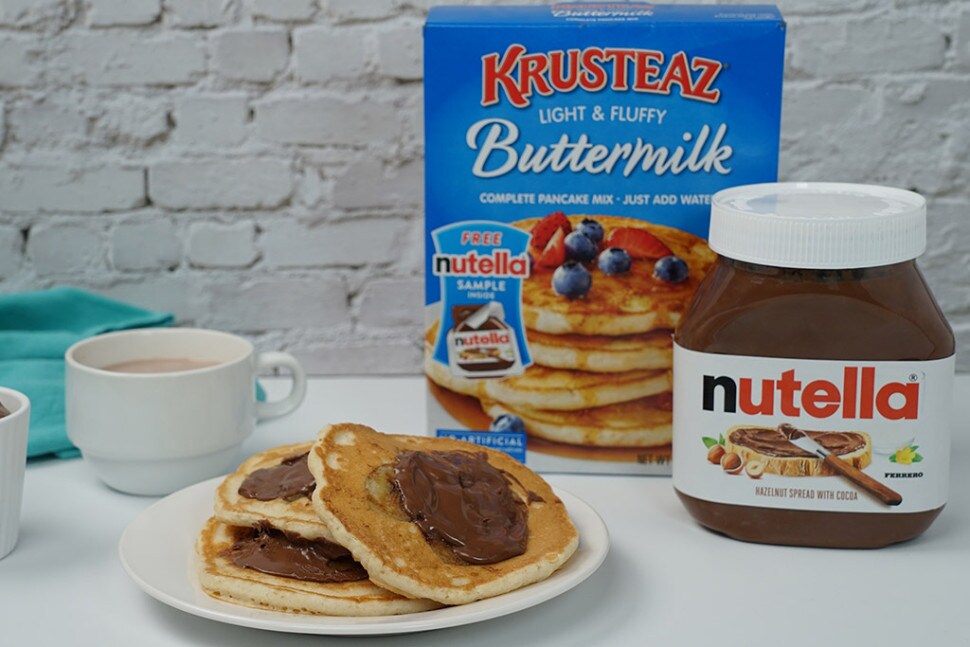 INGREDIENTS FOR 12 PORTIONS
Pancakes:
2 cups Krusteaz® Buttermilk Complete Pancake Mix

1 1/3 cups cold water

2 tbsp butter

2 bananas, peeled and sliced

½ cup NUTELLA®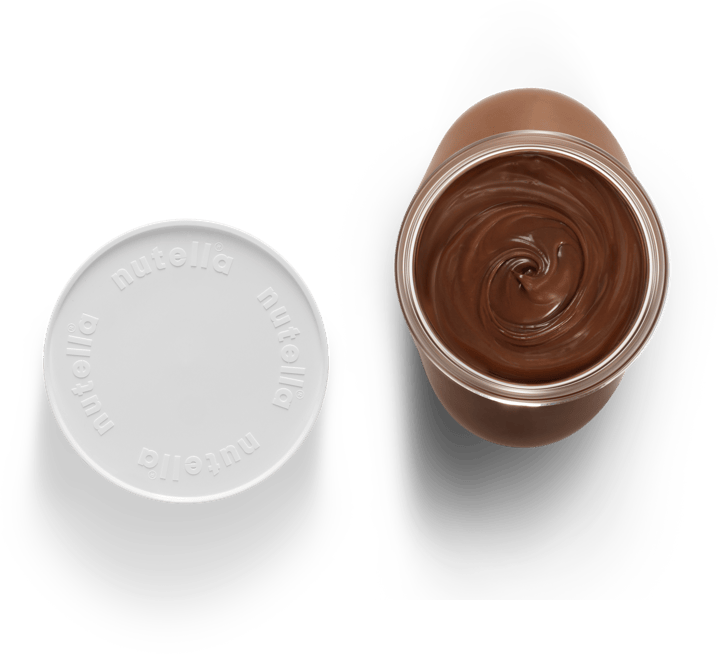 To prepare this delicious recipe, 1 tbsp of Nutella® per person is enough to enjoy!
METHOD
Measure mix by lightly spooning it into measuring cup and leveling it off. Whisk together pancake mix and cold water. Do not overmix. Let batter stand 2 minutes.

Heat large non-stick skillet over medium heat or pancake griddle to 375°F.

Melt 1 tbsp butter in skillet or on griddle and place 3-4 slices of bananas per area of one pancake, slightly brown and turn. Pour slightly less than 1/4 cup batter per pancake onto griddle to cover sautéed bananas.

Cook 2 minutes, carefully flip pancakes and continue to cook 1 ¼ -1 ½ minutes. Repeat with remaining butter, bananas, and batter.